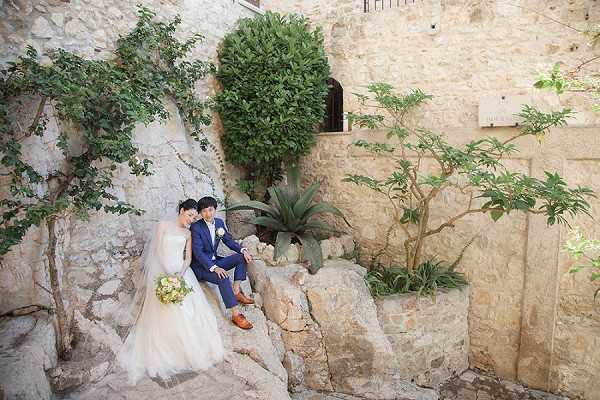 Happy Monday folks, today we are off to the cobbled streets of Eze village for today's Vera Wang Chateau Eza real wedding.
Not far from the city of Nice is the commune of Eze in the Alpes-Maritimes department in southeastern France. Our gorgeous bride and groom chose this area for their wedding as it was one of their most loved areas in the world. They tied the knot with breathtaking views over looking the stunning French Riviera in an intimate wedding ceremony.
The whole day was captured beautifully by talented FWS vendor Philip Andrukhovich who captures weddings in France and Croatia. "In photography I pay particular attention to "live" moments. The moments which reflect people's inner state and eternalize it. In photography I like carrying out experiments, introducing new ideas, constantly learning new things and creating beauty!"
We can't get enough of these stunning views and our brides gorgeous Vera Wang gown! We will now pass you over to Mami who will be walking us through her big day…
"Before I met my husband, I was traveling all over the world as a flight attendant. Southern France was always one of my favorite destinations in the world."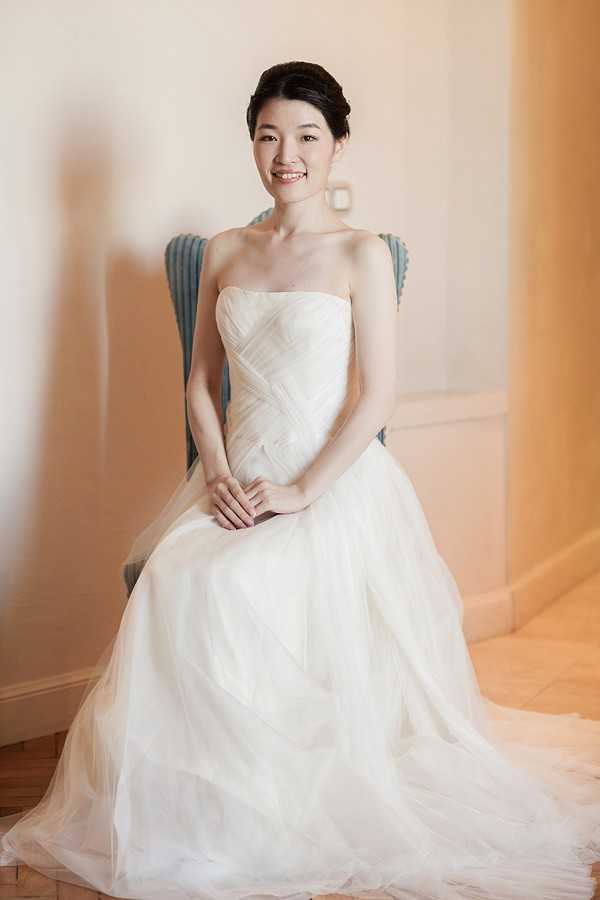 "One day I visited Eze village not far from Nice and I was fascinated by its beauty, a stunning view of Mediterranean Sea from top of the hill, and its roads, steps and gardens were filled with pretty flowers in bloom. It was here that I saw a beautiful bride walking. It was the moment that I had dreamed about my wedding."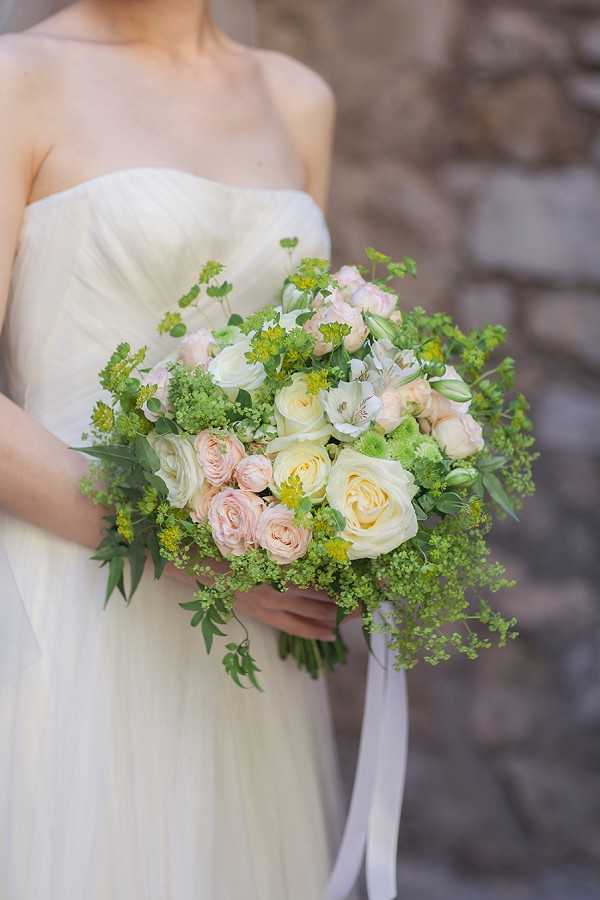 "Several years later, I met my husband in Japan and we decided to marry. I asked him if it was OK to have our wedding in the Eze village, and he said 'of course'."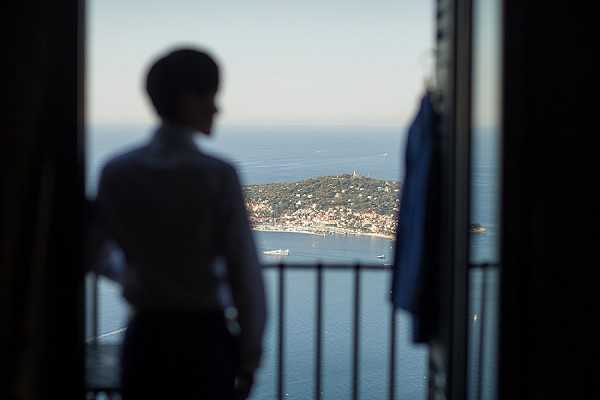 "It was sometimes hard to plan our wedding ceremony as we have a different culture and long distance. But our wedding planner in Hotel Chateau Eza was always helpful, so the wedding became beyond our expectations. She suggested to us to try the traditional French cake called a Croquembouche. We liked it and enjoyed it with our friends and family. Every piece of the memory is precious."
"We met an amazing photographer Philip Andrukhovich and we spent two days together. The next day, we took a train from Nice to Avignon to a lavender field for a photo shoot. We talked a lot about each other on the train, and it turned into one of our favorite parts of the wedding journey. We even went for a picnic grabbing a sandwich alongside the river in Avignon. He became our friend."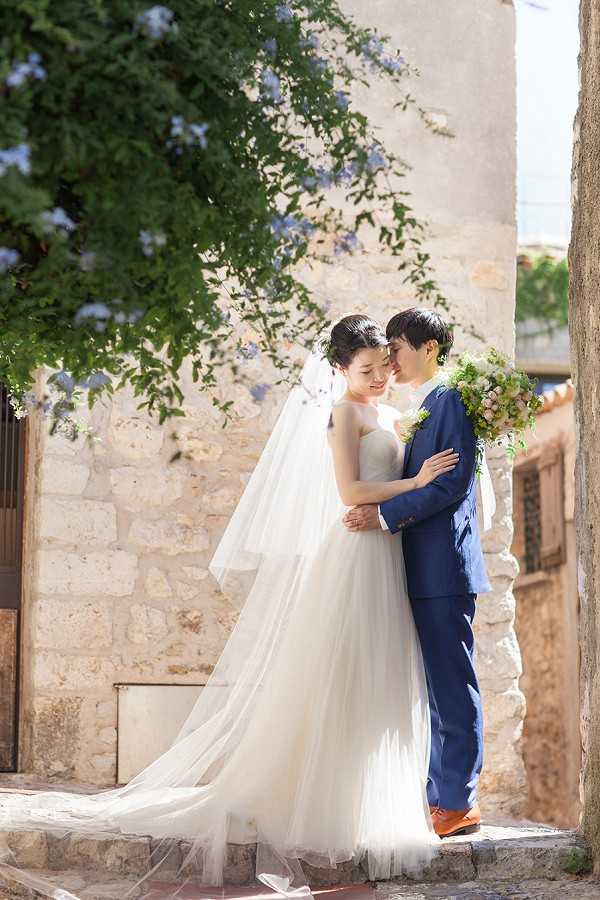 "The lavender field was so beautiful. We were happy just standing there surrounded by lavenders and mountains. We promised that we would come back here again 10 years later."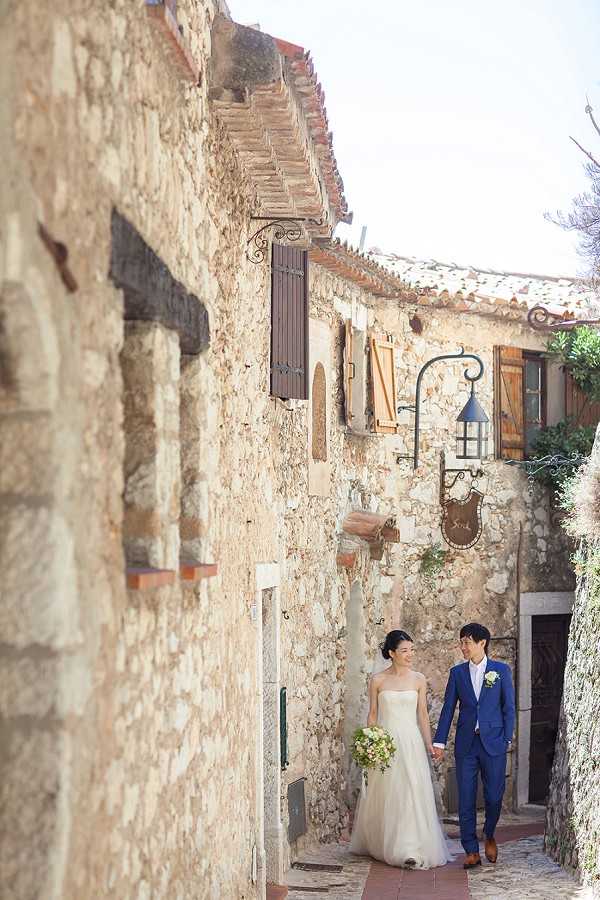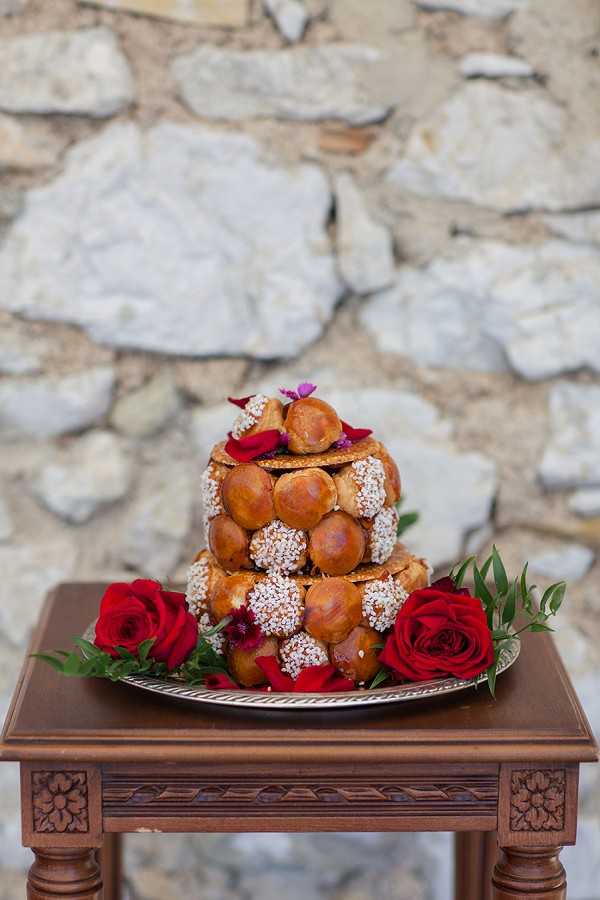 "Whenever we see the photos of our wedding, It brings us good memories of France and those people who we met."
"If anyone is planning to have a wedding in a lavender field, we recommend to go there in June to the beginning of August. It's the best season. And if anyone who is giving up on the idea of having your wedding in France because of the language or cultural barrier, don't give up. Because they are so helpful and you will find it simpler than you expected in the end."
Congratulations to Ryotaro and Mami from everyone here at French Wedding Style!
For even more Chateau Eza wedding inspiration check out this dream wedding at Chateau Eza on the French Riviera.
Vera Wang For Chateau Eza Real Wedding Snapshot
Wedding Vendors
Photographer: Philip Andrukhovich | Venue: Chateau Eza | Accommodation: Chateau Eza | Dress: Vera Wang | Shoes: Repetto | Florist: Mme Ferris Mara | Celebrant: Rupert Wynne-James