In my second venue spotlight we are travelling from Chateau de Fayolle in the Dordogne to L'Autre Vie Bordeaux and meeting its owners Vanessa and Justin Parr.
"Moving to France was a big change for us, given that we both worked in the corporate world and our daily routine consisted of subway journeys, sitting in front of a computer most of the day, and dreaming of the next holiday destination.  After many inspirational trips and experiences staying in guesthouses in Europe, it struck us that maybe we could make the leap ourselves and try something new, away from the rat race and enjoy more of the good things in life.  After months of research and setting ourselves up to make the move, we jumped on a plane bound for Bordeaux ready to take on the language (being originally from Australia), and delve into the search for our new home and business." 
"Armed with a wishlist for the 'perfect house', we went through quite a few properties before we stumbled across Champ de la Grave.  A character building, totally surrounded by vineyards, rolling hills, and in need of a make-over, it certainly felt like the right place to be.  With the aim of creating a chic guesthouse with a stylish interior, and a destination in itself, we had big plans (and a lot of work ahead of us!).  The house was the perfect layout to give guests their own privacy and individual access, as well as give us our own space, but quite a bit of work went into re-designing bathrooms for each of the rooms, putting up new walls, taking out the ceilings and re-insulating everything, as well as installing new double glazed windows and doors (from 1001 Fenêtres Bordeaux)."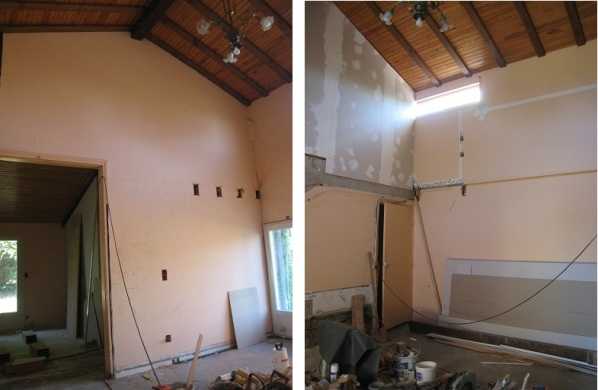 "Amidst all of this, we were muddling our way through learning french and dealing with local tradesmen that didn't speak a word of english, so it was quite an experience!  Trips to the local hardware stores seemed to be a daily chore, but the fun part was choosing all of the colour schemes, and picking up furnishings along the way.  We found some great boutiques in the region such as Broadleaf Eymet, who carry a gorgeous selection of wallpapers, Farrow & Ball paints, and a fantastic waxed concrete product (beton ciré) which we put down in the bathrooms instead of tiles. "
"Another favourite was the Sandrine Caillias boutique in Langon for some beautiful french character pieces, and Little Greene paints and wallpapers which we used to make feature headboards for the beds.  We also picked up other furnishings from Maison du Monde, and Du Bout Du Monde in Bordeaux, and some canvas artwork from small independent artists available through RedBubble."
"To create a 'destination', rather than just a room for the night, the re-design of the outside has been just as important as the inside, setting up havens for relaxation and making the most of the amazing view.  From planting a welcoming line of pines at the garden entrance from Pépinières Bontemps, and digging new pathways leading to the pool and beyond, our muscles were certainly getting a workout!"
"There was also a 'dead space' at the end of the garden that was the perfect place for a raised terrace, so we built an enormous sun deck that is just heavenly for sitting back and relaxing on the outdoor couches, and it was also a beautiful venue for our own wedding in May this year."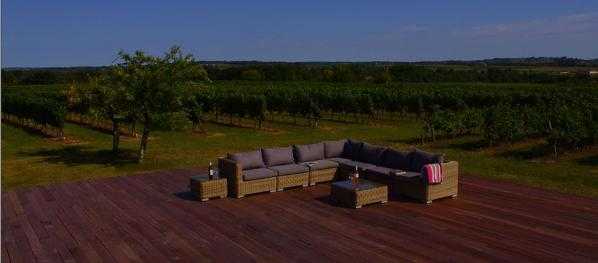 "With friends and family in different places around the globe we ended up having two weddings – one in Australia, and one here at L'Autre Vie – and both were great fun. Our french wedding was in late May and we couldn't have asked for more beautiful weather, especially seeing as we had planned it all outdoors." 
"Surrounded by the lush vineyard, with the sun shining, a Latin American music trio playing, delicious local catering and plenty of wine flowing, it was just perfect. We loved creating the menu and hand-picking the wines, to make sure our guests (who mainly came from overseas) got to enjoy the best the region has to offer.  We also set off some fireworks in the vineyard as the night went on, which was a fun surprise for all of our friends."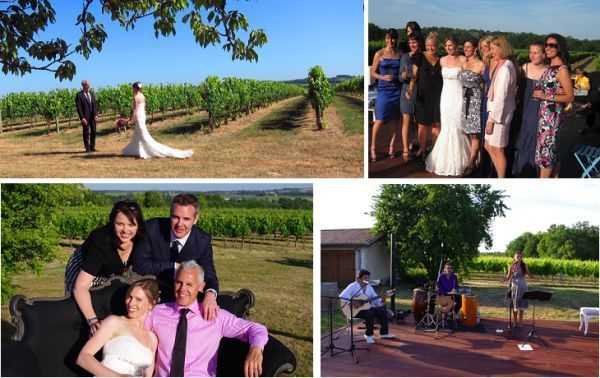 "L'Autre Vie seemed like a natural choice for our business name, and as the translation suggests, our experience here really is "the other life".  Located just under 1 hour from Bordeaux in the heart of gorgeous wine country, with the famous village of Saint Emilion a short drive in one direction and the sweet wine region of Sauternes in the other, we couldn't be happier with the location."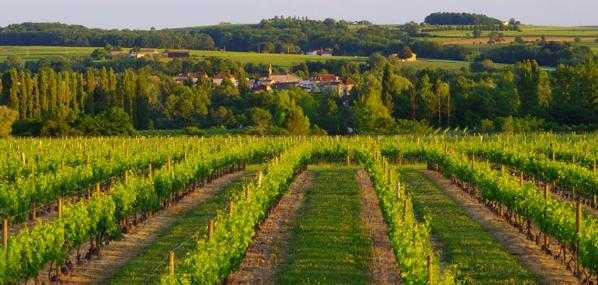 "With the added bonus of having the TGV to Paris not far away, we can always get a taste for the big city life if we're missing it, but the cobbled streets of the local medieval villages, fresh farmers markets, some great restaurants, and local personalities, constantly keep us entertained.  Welcoming guests has been such an exciting time, and we can't wait to share more stories (and no doubt a few glasses of wine) as we continue to launch our venture."
Thank you to Vanessa & Justin for opening their home L'Autre Vie and sharing their renovation story.   L'Autre Vie is a beautiful guesthouse and with its complete privacy and tranquility, Vanessa and Justin would be delighted to talk to couples about holding intimate weddings amongst the stunning Bordeaux vineyards.
If you own renovated accommodation or a wedding venue in France I would love to hear from you.