Hello readers!  I remember back when I was research for our wedding venue, a mix of adventure and practicalities and today we get to share venue research in France with our Belle Bride Cassie!
The experience of searching for a wedding venue in France, has similarities and epic differences to searching for one in the UK.  For both you spend hours surfing the net looking to find out as much information as possible, along with the pretty pictures of the venue you like best.  However in the UK, popping out for a drive to visit a venue at most requires an over night stay, whereas looking in venues in different regions of France, can be your own epic road trip.
Now that is not to say that it isn't fun, I have been on many a French road trip, but those distances that look small on google maps, when driven through the beautiful French countryside can take a lot longer than envisaged.
But enough of me, handing over to Cassie as she takes us through her wedding venue road trip.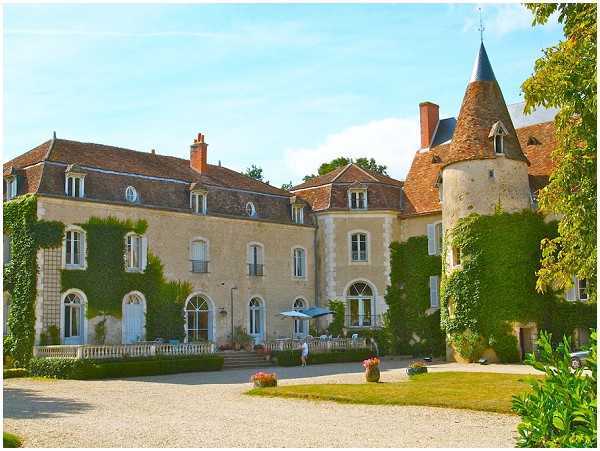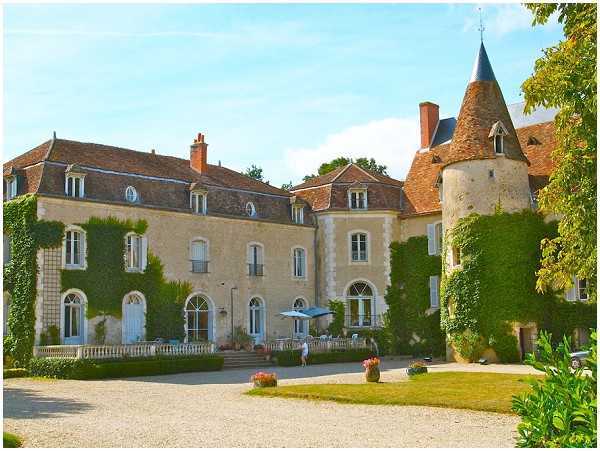 Cassie: "Edward and I have just this morning woken up at home, after a truly epic fifteen hour drive back from the South of France, where we were checking out our two potential wedding venues. It's been an amazing five days, full of surprises and fun, if a little hectic.
Our first venue night was spent in Paris, as Ed has never been and I was desperate to show him this amazing city. Unfortunately, due to a problem with the electricity on the Shuttle, we were over an hour later than I'd anticipated, which messed with our very tight schedule. After a very speedy shower and change, we headed out for dinner, but as it was almost nine o'clock, most of the restaurants nearby were full to bursting with enthusiastic Parisian diners. Eventually, after passing by the same places about four times, we ended up at an Italian Restaurant, eating pizza (Ed) and Steak Tartare (me).
The following morning, we headed up to Montmartre to see the Place du Tetre, a famous spot for artists to sell their wares. We had a spot of breakfast, then walked round to Sacré Coeur to look out over the incredible view of Paris there. And so our whistlestop tour of Paris was over and we hopped in the car to head for venue one.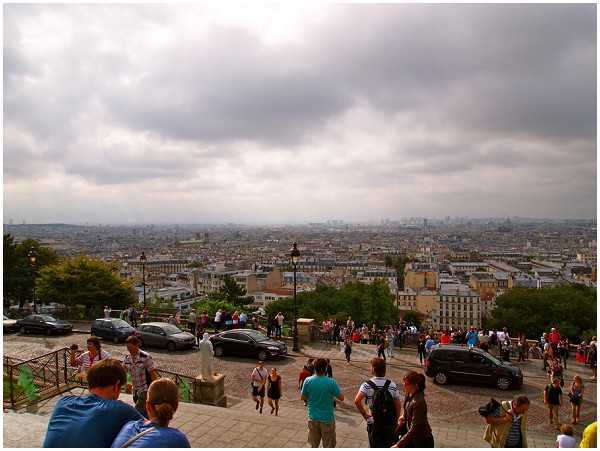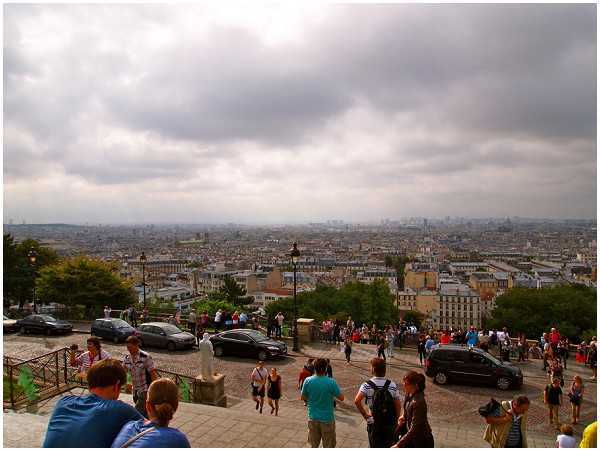 It was a three and a half hour journey from Paris to the first venue, which was Le Plessis, in Velles, Central France. The city disappeared surprisingly quickly and then we were into beautiful sunflower fields. Le Plessis is quite cut off, hidden away in its own woodland and surrounded by greenery as far as the eye can see. We were met by a wonderful lady called Ghislaine, who as it turns out didn't even work there! She had been renting Le Plessis as a holiday home for the last thirteen years and was kind enough to agree to show us round and make up a bedroom for us for the night.
Le Plessis is beautiful, if a little rough round the edges. It certainly knows how to do shabby chic. The house is enormous, with parts of it completely closed off due to the floors needing work doing, which seems such a shame; but the parts that are open are gorgeous. We loved the quirky yet grand feel of the place, with the animal heads on the walls from long past hunting expeditions, the unmistakably French decor in the bedrooms and the beautiful grounds that seemed to go on forever.
There's also a pool, which for me is a huge plus, and Le Plessis even boasts its own little chapel and a newly converted bar and catering kitchen area that would be great for dancing, or for a sit down meal if the outdoors weren't accommodating.
You can even borrow one of the bikes there and go for a ride through Le Plessis's own woodland, where I'm told you can see deer if you are very quiet. There's a river through the woods and across the meadow where it is possible to go canoeing.
The only downside of Le Plessis is the number of beds. We would only have room for nineteen guests in the main house, which would make it very difficult to decide where everyone else goes. The owner, Henri, has made some suggestions for local accommodation that may work, so we need to look into that.
We stayed one night and then headed out for a four and a half hour journey to venue two: Chateau de Moussoulens, in a tiny town called, funnily enough, Moussoulens, though we hadn't actually figured that out before we left. The more we drove, the hotter it got, and the more Spanish looking the towns and villages became. Driving into Moussoulens, it was like being in a totally different country. It resembled a Spanish village much more than a French one and was stunning. Its tiny roads were only just wide enough for cars and were laid out like a rabbit warren.
We were expecting the Chateau, which we knew was enormous, to be out in the countryside again, so we were surprised to find ourselves deposited by the Sat Nav in the tiny, quiet and very picturesque square of this tiny village. After asking a couple of older ladies, enjoying a spot of sun on a bench, where the Chateau was, they told me that I was stood right in front of it, and that the huge door to my right was not in fact for the church, but for the Chateau.
The entrance to the Chateau de Moussoulens is awesome. The huge door leads you through an archway to the front of the building, which really takes your breath away when you first see it. It is attached to the local church, whose bells ring regularly, and the building itself is so impressive.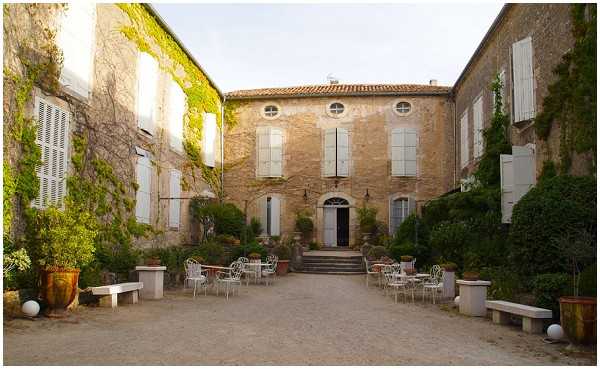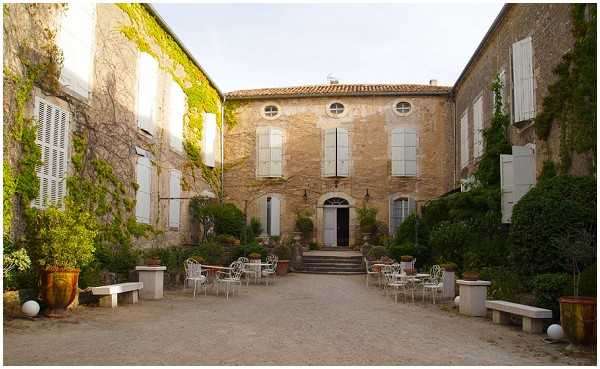 The real selling point for me, though, was the owner, Annie. From the moment we arrived, she could not have been more helpful or more friendly, even though she could not speak English and my French seemed to vary from pretty good one minute to total loss the next. She told me she was approaching sixty, but she looks like she's in her thirties and has the mindset of a very happy child! She even gave us a bottle of delicious local wine and a melon (the region is famous for them) as an arrival gift and cooked us breakfast in our apartment both mornings.
It was so completely different to Le Plessis that it took us a while to get our heads around this new place. It is all stone and tiles inside, due to the heat, and the interior is lovely and cool throughout. Annie told us that parts of the Chateau were actually cut into the rock of the hill that it sits on and that it was built in the Middle Ages.
The ceilings in the main house are about twenty feet high and the grounds are beautiful. There are plenty of little spots to sit and enjoy a glass of wine in the evening, lots of barbeques to use if desired, and even a little playground for children. There is also a great party room that looks like a cellar bar, that could seat plenty of people.
A great plus is the accommodation, as it has room for around forty people and there are plenty of gites and hotels in the village within seconds walking distance. We would be able to have everyone around with us quite easily, which is a big plus.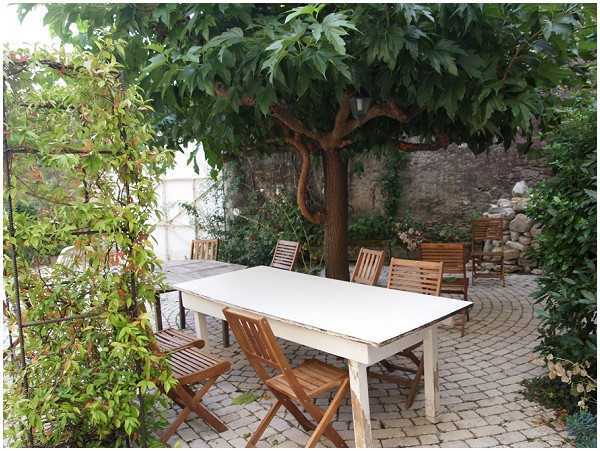 What struck us though was how Spanish the place felt and looked and we weren't expecting that. It really made us rethink how the wedding would look and feel and I couldn't see my French pique-nique working there, but I could picture the ceremony taking place out the front of the Chateau, with us up on the steps in front of the main door and guests sat either side of the pathway to form an aisle.
The downside for us was quite simply the lack of outdoor space. While Le Plessis had a pool and huge lawns where we could play football, or boules, or croquet, Moussoulens was more about shady corners in beautifully styled but small garden areas. It makes sense when you're somewhere so warm, but we did wonder if we would struggle to entertain everyone there for a week.
However, the following day we drove fifteen minutes to the local famous medieval city, Carcassonne. It is amazing. There is a perfectly preserved medieval walled City that is free to enter, full of restaurants, cafes and shops selling wooden swords and bows and arrows (where we may have spent a bit too much time!) and the tiny streets are still cobbled and car free, not that you could fit a car down them.
There is also a castle in the middle of the town, though we decided not to go in there, as there was plenty to see without going in and paying the eight euros required to see inside the castle. We had lunch in a sunny square and really enjoyed just wandering through this amazing place, feeling a bit like we were in Game of Thrones…
I also discovered that there is a lake with a beach nearby, about half an hour's drive from Moussoulens, though I was gutted to discover this too late to actually visit it. It did make us think though that perhaps there was enough nearby to entertain guests.
Annie has big plans for the place and was telling me about all the improvements she is making over the winter and from the sounds of it, the Chateau will be even more stunning this time next year. She has done most of the work herself on the place, and her love for the Chateau, where she grew up, is really evident. If we had to choose based on the host, there would be no competition!
So now, after a fifteen hour drive, we are home and we have to decide where to have our French wedding; and let me tell you, it is not an easy decision to make."
Just fabulous to catch up with Cassie and find out about her wedding venue trip, plus I love Carcassonne and the Languedoc Roussillon area just beautiful.
What do you think, from ready Cassie's trip do you have a favourite the should pick?


Wedding Venues:
Le Plessis: Le Plessis
Chateau de Moussoulens: Chateau de Moussoulens