Time for something a little different in our wanderlust series today, as Paris based make up artist Onorina Jomir of Onorina Jomir Beauty takes us on a tour of some of the best vegetarian restaurants and places to visit in Paris
Vegetarian, The Paris Edition
Whenever I speak to someone who is planning a Paris trip, the topic of French food always comes up, and for great reason! The French are eternally known for their exquisite recipes, combining flavors that are subtle, yet rich, buttery, yet light and perfectly and balanced for an incredible dining experience!
As a lover of animals and vegetarian cuisine, my first step when I first arrived in Paris was researching the food scene in this city filled with corner-cafes, boulangeries (French bakeries usually offering salty and sweet baked goodies), trendy bars and great deal of fantastic restaurants. The places I discovered and love to this day did not cease to amaze me, with some of the best locations around some of the most popular visiting sites in Paris.
Whether you are a vegetarian/vegan, food enthusiast, or you just want to squeeze in a healthy meal in between munching on baguettes, croissants, and macaroons, here are some of the best places I encourage you and your loved ones to give a try!
Special thanks to Catherine O'Hara Photography for accompanying me all around Paris and documenting some of the sweet and savory treats you can enjoy while you're here
Located 10 minutes or so away from the majestic Notre Dame Cathedral, Le Grenier de Notre Dame is wonderful for both a lunch and dinner date with a quiet, relaxing atmosphere and a very colorful palette of dishes. You can savor delicious veggie appetizers (called "Entrees" in French), perfectly seasoned main courses, and decadent desserts all while sitting outside (if you're visiting in the summer) at a teeny Parisian table and sipping on one of their in-house smoothies.
After your lunch/dinner, take a stroll along the beautiful Seine River, visit the Notre Dame, and stop by one of the nearby parks to take in a breath of fresh air and enjoy the surrounding nature. Paris is known for it's many gardens and parks, so don't miss out experiencing them yourself!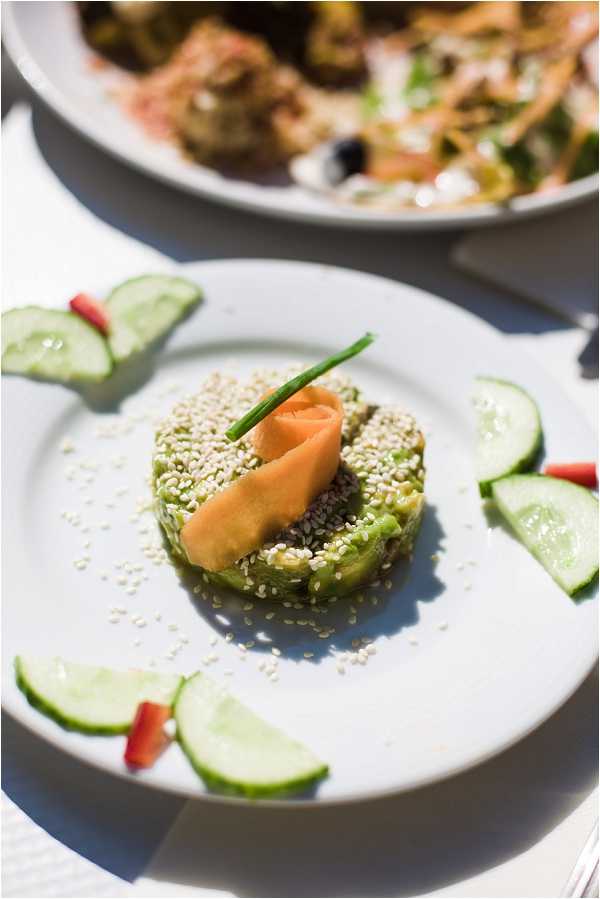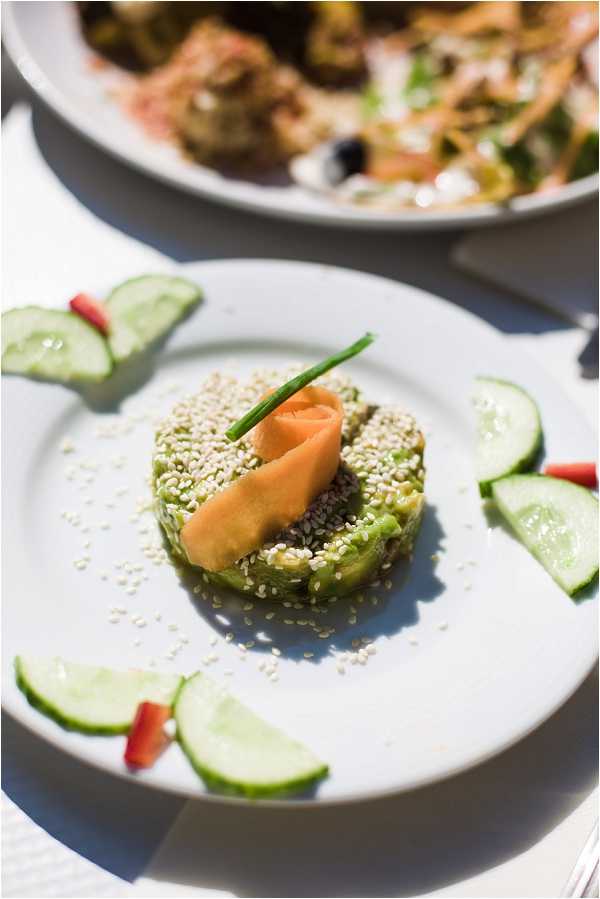 Images by Catherine O'Hara Photography
The Gentle Gourmet Cafe
About a 20-minute metro ride from central Paris, you run into Bastille – a popular visiting site housing the Opera Bastille, beautiful statues, and lots of small boulevards filled with cute shops, cafes, bars, and last but not least, The Gentle Gourmet Cafe. This romantic restaurant is wonderful for a dinner date, though I suggest calling to make a reservation ahead of time as they always have a full house. The plates are known for their modern, vegan take on traditional French cuisine, and I think you'll find the flavors marry beautifully together for the ultimate dining experience.
If you're dining by day, experience the Paris skywalk (not as large as New York's but still worthy of sightseeing), located not too far from Bastille. You can see a variety of architecture, all while being surrounded by beautiful plants, trees, and nature – in the air. Pretty awesome way to get away from the crowds and get a taste of a more relaxing Paris atmosphere!
If you love dressing up being out at night, get a couple of tickets to an Opera show, or stroll around Bastille and discover the Parisian night life, following with an intimate dinner you won't forget.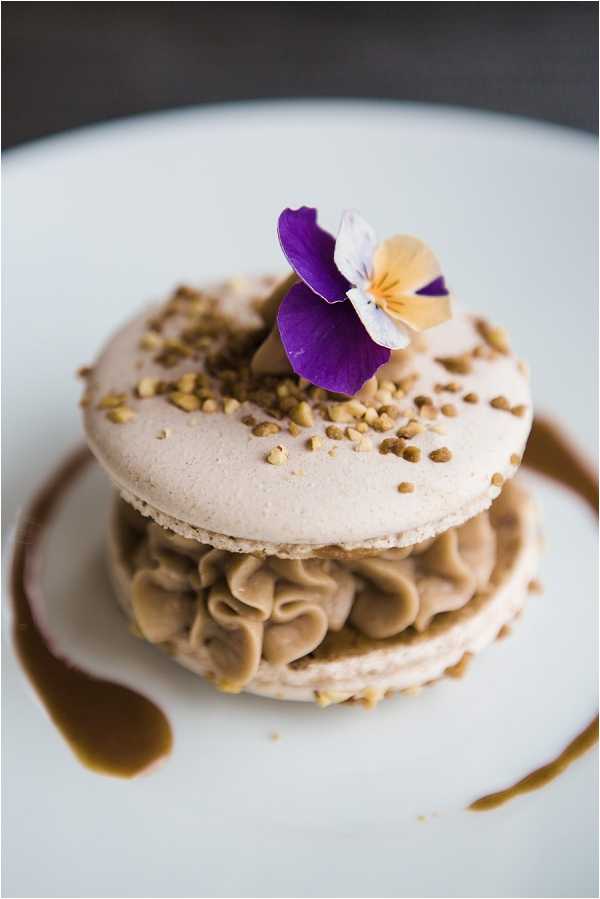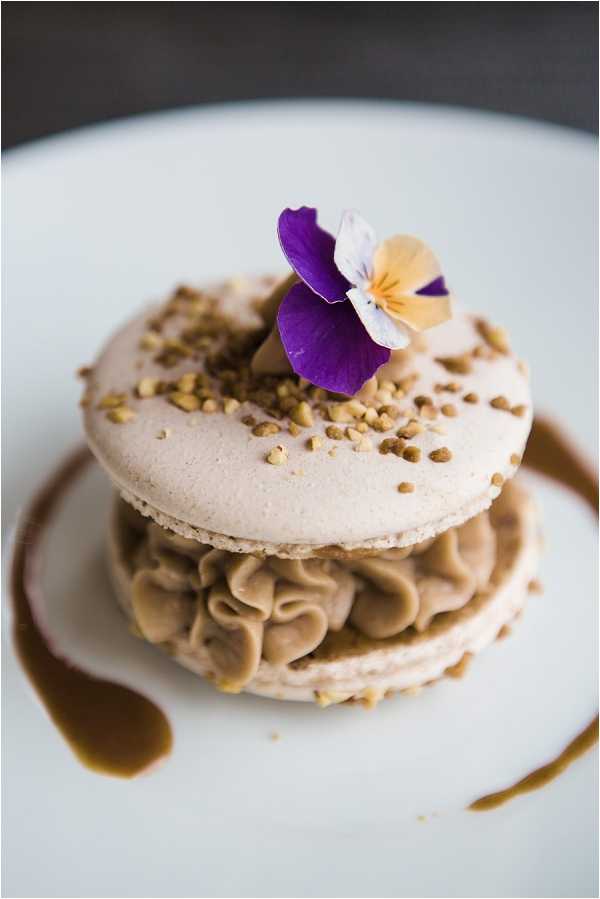 Images by Catherine O'Hara Photography
One of my go-to places when I am out shopping around Chatelet is a little place called Saveurs Veget'Halles. Wonderful for both lunch and dinner, this restaurant is the place I like dine in for foods that are relatively simple, comforting, and always satisfying. The location is perfect because it is so central – you can take a walk over to the Marais, a lovely, quiet neighborhood that hosts some of Paris's more amazing bakeries and dessert shops. Or, you can walk around Les Halles and do some gift shopping after a visit to the Louvre Art Museum, located just a 10 minute walk from the spot.
If going at dinnertime, end your evening by taking a stroll through the Tuileries gardens at sunset, or riding the La Grande Roue ferris wheel at Place de la Concorde (15 minutes away). If you're a hiker like me, you could even walk further west to Champs Elysees, finishing up at the top of the towering Arc de Triumph. The best way to experience Paris is by foot, because there are so many places to see which cannot be missed!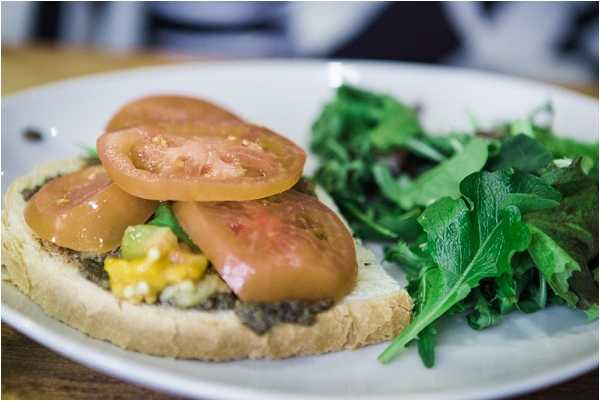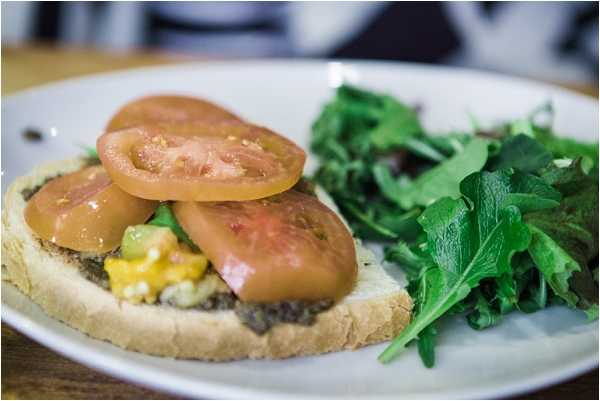 Images by Catherine O'Hara Photography
For a true Parisian escapade, hire Picnics in Paris for an intimate, market-fresh vegetarian picnic set-up with a bottle of great wine at your location of choice. Catered by renowned chef Justin Kent, your picnic menu will include seasonal produce and market fresh ingredients, and it will be accompanied by blankets and cozy pillows for you and your loved one(s) to enjoy. The Luxembourg Gardens, Champ des Mars, or Place des Vosges are just a few of the many beautiful places where you could set up your picnic.
This is a fantastic idea for a Sunday afternoon, when most businesses are closed and the French are enjoying nature amongst Paris's lavishing gardens and parks Between the late spring and early fall, you'll see lots of locals bringing their pets, family, and food goodies out to catch some sunshine and a breath of fresh air.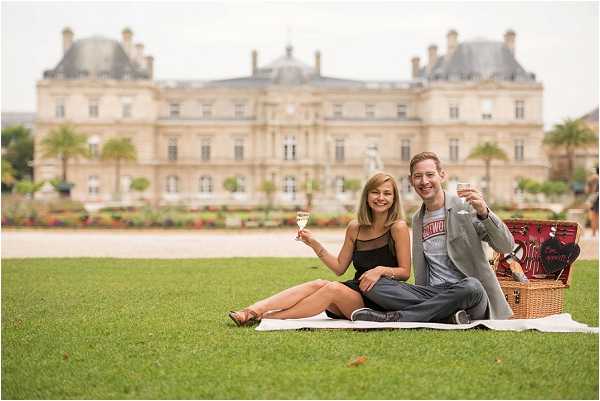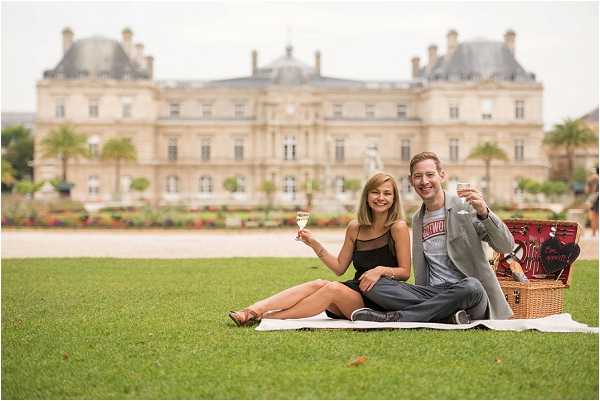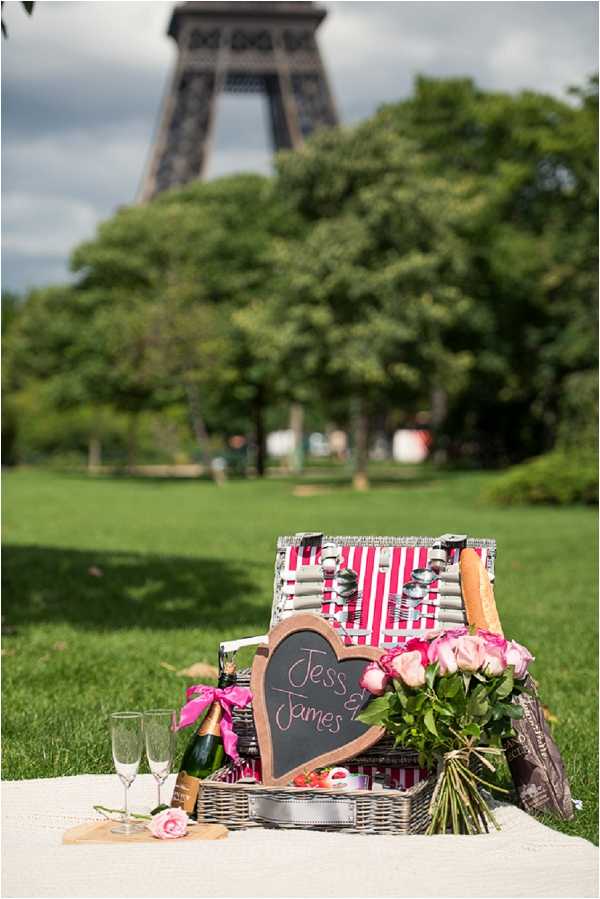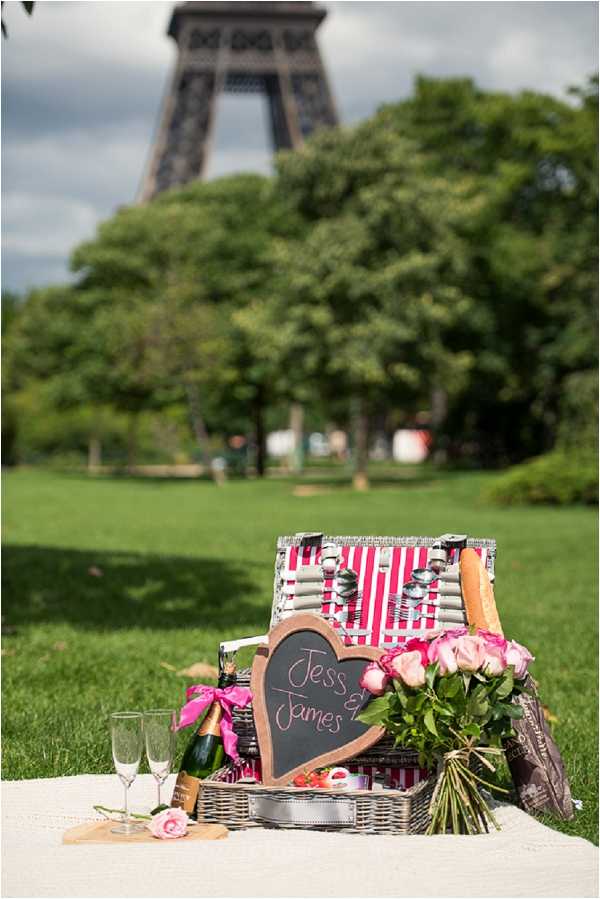 Images by Pictours Paris
These are just a few of my favorite locations, but there are so many more that I hope you'll have a chance to try out, even if it's just on-the-go! For some great take-away veggie places, try out a few of the following:
Hank Burger – a wonderful veggie burger place serving one of the best Paris carrot cakes – located not too far off from Chatelet.
La Guinguette D'Angele – a super-cute, healthy, vegan window-shop offering to-go lunch boxes and nutritious snacks – located around Chatelet/Les Halles.
East Side Burgers – an amazing veggie burger joint, which also serves some delicious hot dogs and mouth-watering desserts – located in the quiet neighborhood of Saint Ambroise, and walking distance from Bastille.
Vegan Folie's – the one and only all-vegan (and partially gluten-free) bakery offering delicious 'cheese'-cakes, brownies, cookies, and sometimes savory tartes – located by Place Monge on Rue Mouffetard, a great little street filled with lots of bars, restaurants, and local shops
Snapshot of Vegetarian Restaurants in Paris
Top Image by Pictours Paris