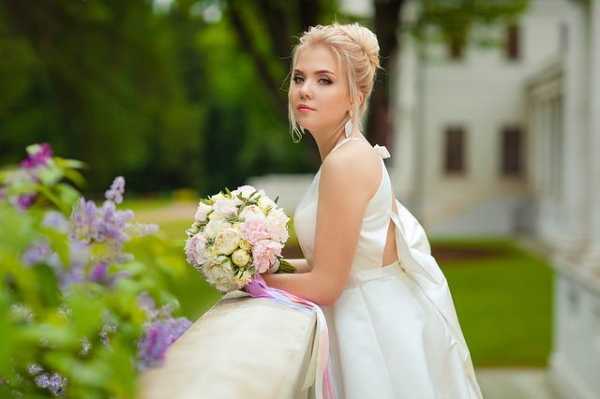 Your wedding day is one of the most important days of your life.. It's more than just a day when you get to be the centre of attention, it's when you publicly declare your love for someone and intention to stay with them forever. You've probably already chosen the most expensive dress you'll ever buy. Now it's time to think about your hair and make-up.
There are plenty of great styles to choose from. But, remember, while the following wedding hairstyles are currently very popular, it is still a personal choice, you need to be happy with the way it looks.
Pre-Hairstyle Consideration
It is worth thinking about your hair before the big day and before you even choose your hairstyle. To ensure your hair looks its best you will need to use high-quality products, such as the Kerastase shampoo range. Ensuring your hair is healthy is essential if you want your chosen style to look perfect.
The trend for 2022 is for brides to choose a minimalist approach. That means less attention is drawn to the hair, ensuring attention is on the bride and their stunning dress. The following hairstyles will be popular this year.
Natural
The trend for brides with shorter hair is to adopt a natural approach. That means having your hair down but embracing your natural waves or even adding a few to create additional texture.
Even brides with longer hair have been embracing their natural look, focusing on the hairstyle they use every day, embellished with a few well-chosen accessories.
This actually makes it easier to embrace ornate veils and headpieces, complementing the dress without taking anything away from it.
Long Braids
Another popular choice in 2022 is long braids. In fact, this has been popular for several years and is likely to continue to be so.
Long braids come in several formats, from French braids to braided crowns, or simply having a loose braid that hangs to one side.
These types of hairstyles can be accessorized with natural products, helping to reflect the theme of your wedding.
Textured Updo
If you want to make an impression then the textured updo is a great choice in 2022. This is the perfect option if you want to add volume without using extensions. In essence, your hair is piled on top of itself to help create a stylish and elegant look.
A particularly popular version of this at the moment is the loose French twist. This is when the hair is loosely bound together at the back, lifting it above the neckline. It creates a classic, yet stylish, and elegant look. Best of all, you can leave a few strands loose to embrace the slightly messy look, or keep it all neat.
Both options look great.
The Classic Ponytail
Another surprisingly popular trend for 2022 is the ponytail. This can work with almost any length hair from shoulder length onward.
However, if your hair is shorter you can add extensions to help create the fairy tale look.
Although a ponytail is simple, it encourages people to focus on your dress and you. At the same time, it is easy to accessorize and looks great, especially if you position the ponytail different to usual, such as high on your head or with a stunning scarf around it.
The Messy Look
The messy look embraces hair that looks like you've just got out of bed. But, it does it in a way that makes you feel like a Hollywood star.
In effect, you can choose any hairstyle but, when you create it, make sure it is loose, with a few odd wisps out of place. This type of hairstyle is an excellent choice for those with longer hair and getting married in a more casual setting, such as at the beach.
Best of all, this style will look great, no matter how long the party goes on for.
The Chignon
The Chignon is a classic that remains popular in 2022. It's great for most people, regardless of your fair shape or hair type. One of the most popular approaches to this style in 2022 is to have a knotted bun that sits under your hair. Keeping it a little on the loose style helps to ensure this elegant look is suitable for any theme of wedding.
The High Bun
The high bun has long been a favourite for ballerinas and now it is a popular option for the bride on her special day. In effect, it's a simple bun piled high on your head. It's perfect to complement high necklines, make you feel and look taller and can be worn perfectly with a tiara or other accessory.
Leaving a few strands of hair loose and wavy is also popular, to keep the style chic and relevant.
Half Upstyles
Perhaps the most popular option for 2022 is the half-up style. It can work with almost any other style listed here and plenty of ones that aren't. The idea is to lift half of your hair upwards and leave the rest down. You can split it from side to side, centrally, or any other way you wish.
It's easy to create this hairstyle and will last all day with minimal interference.
Final Thoughts
Don't forget, that while these are the most popular hairstyles for 2022 this is your big day and the style you choose is the right one for you. It's a personal decision.
But, regardless of what hairstyle you ultimately go with, it's essential to have at least one trial run with it beforehand. This will help to ensure you are happy with it and know how long it takes to get the desired hairstyle. After all, you don't want any additional hassle on your big day than necessary.
This is a sponsored post from ozhairandbeauty.com
More from French Wedding Style PERFECT WEDDING DAY HAIR