Morning, we are off to a renowned alpine skiing resort again today but this time it's for something a little different… A trash the dress shoot in Chamonix from FWS Vendor Haute Wedding.
Chamonix is a commune in the Haute-Savoie département in the Rhône-Alpes region in south-eastern France and is very popular for destination weddings. So why not combine your love of skiing and your big day together, even if your not a fan of the slopes you can't deny these breathtaking views!
Today's trash the dress shoot is like no other, not only was our bride brave enough to take on a trash the dress session but she even took to the slopes with her athletic groom, how romantic.
Every image taken by the very talented Nicole Douglas Photography shows just how much fun they had on their skis…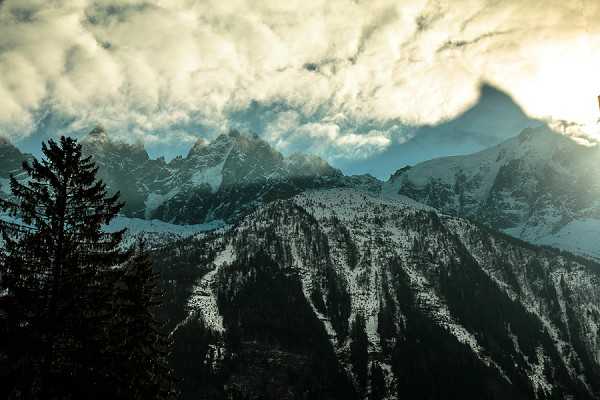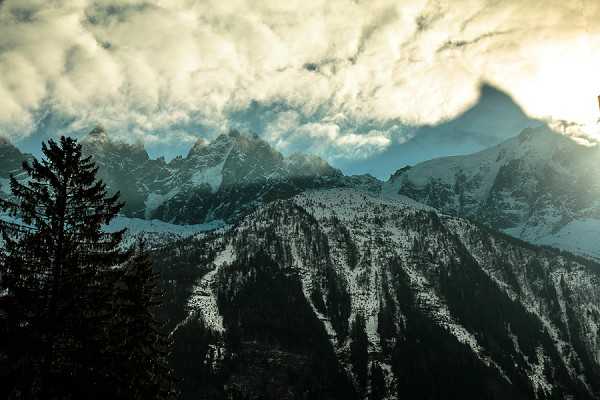 "We had all the ingredients for a classic wedding shoot, beautiful bride, handsome groom, an expensive white dress… but that's where the recipe for tradition ended."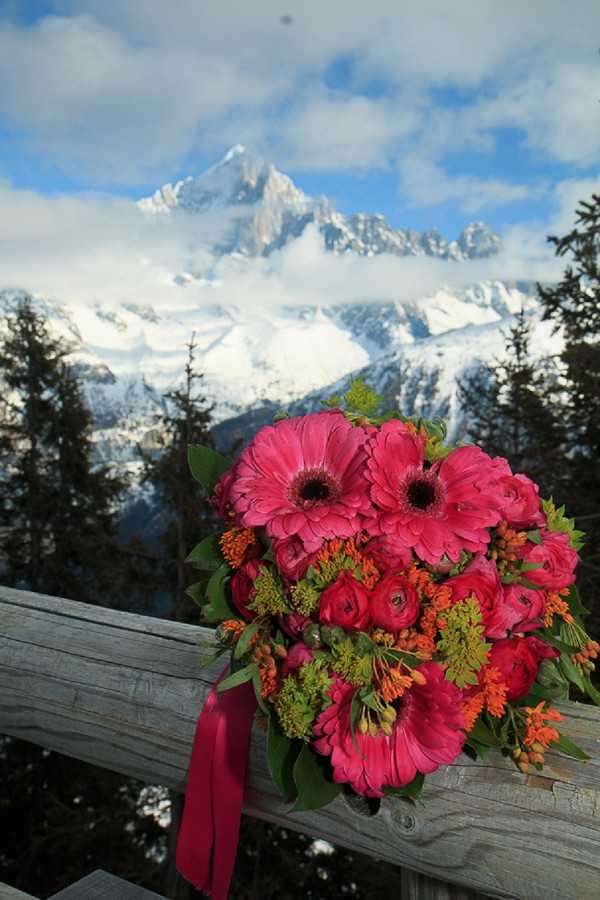 "Skipping the stilettos, our model and professional athlete opted for a more 'functional' type of footwear for our Chamonix shoot. Rossignol ski boots paired with the latest Black Crows downhill alpine skis were our Bride's choice. The flowers and colour scheme were selected based on the vibrant accents of her boots, and the bright vivid colours popped brilliantly against the snowy white backdrop of the French Alps."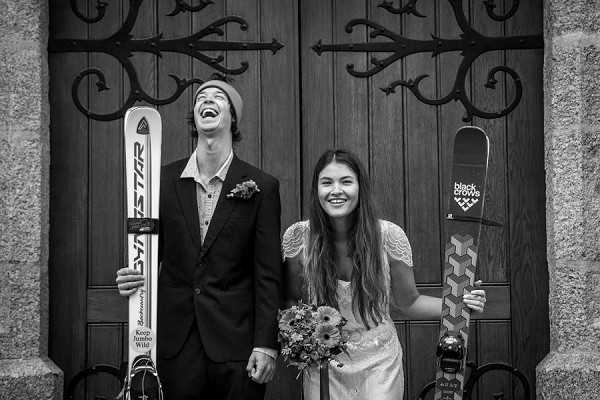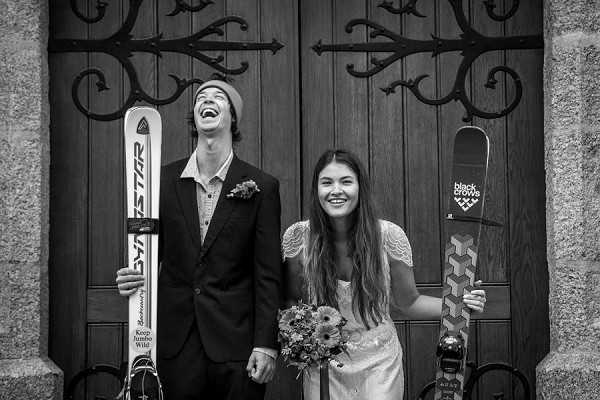 "Our groom for the day was ever ready to play the romantic, opting for Dynastar Telemark skis, he didn't need to be asked to pose down on one knee.  And while some grooms claim that they're head-over-heels for their brides, our groom proved that more than just his heart could do back-flips! The telemark skis didn't deter him from pulling off an impressive invert coming off a sizable jump."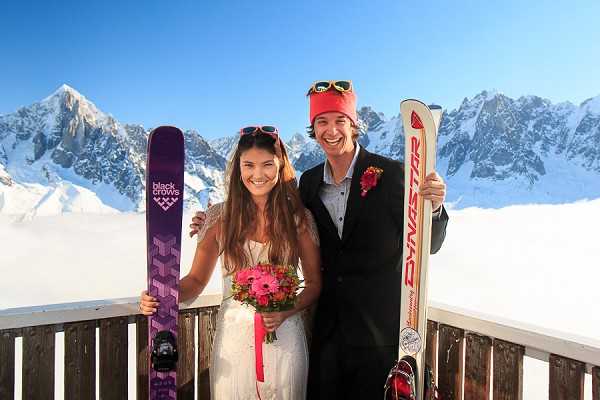 "Our models may not have been a couple in love, but the two were certainly in love with the mountain and that happiness could be felt by anyone who came near. Passersby were smitten with the idea of the two having such a magical day in such a spectacular setting. Love of the mountain is common, and love on the mountain is infectious. Strangers couldn't contain their excitement in sharing their congratulations, hugs, bisous, and even small gifts. Anyone and everyone who came in contact with our group had an enormous smile to share, convincing us that whether the wedding was real or not, the mountains are the perfect place for a celebration of love."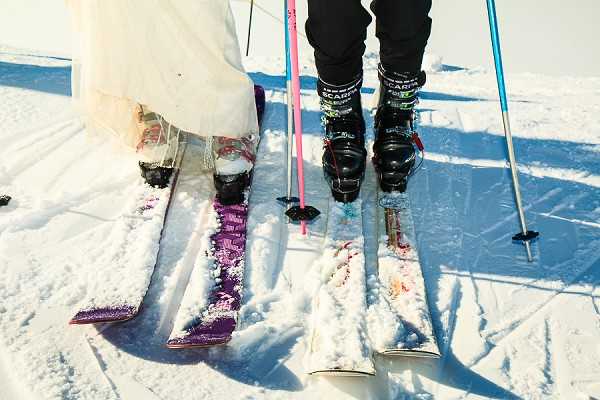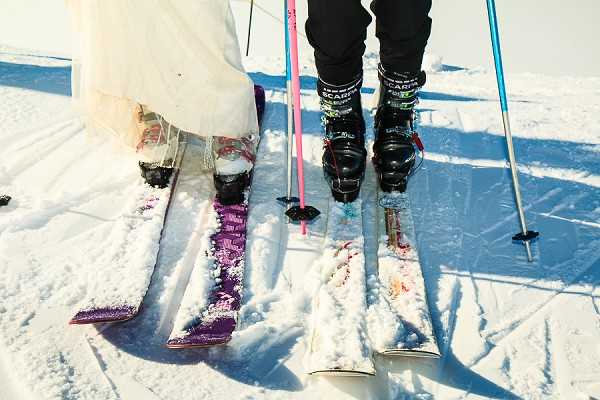 What a stunning Jenny Packham dress, from first glance you can see that the details of this gown represents the super talented British fashion designer's collection!
To see another gorgeous Jenny Packham dress in a real wedding in Chamonix which was featured on the blog last week click here.
Have a wonderful week!
With love,
Christina x
Trash The Dress Shoot in Chamonix Snapshot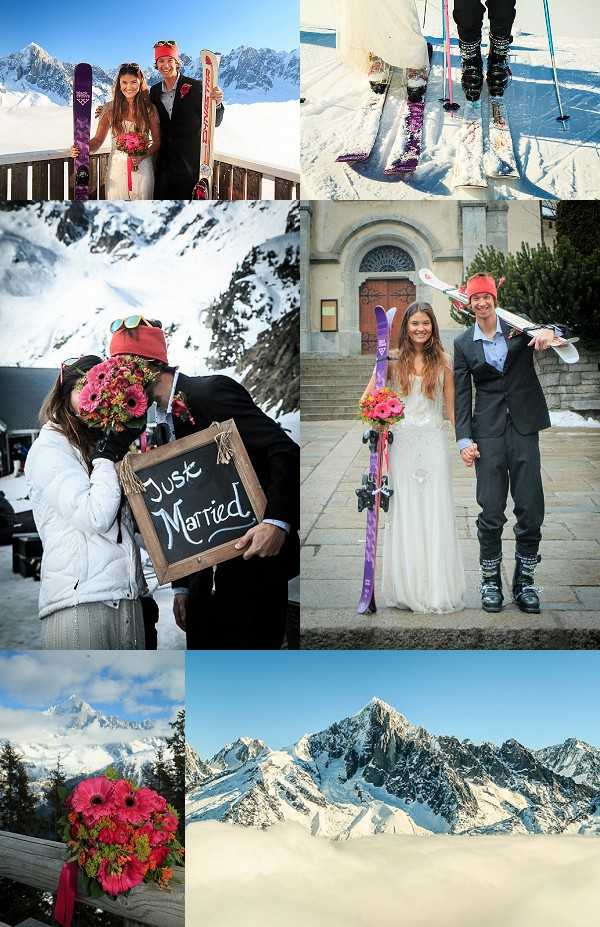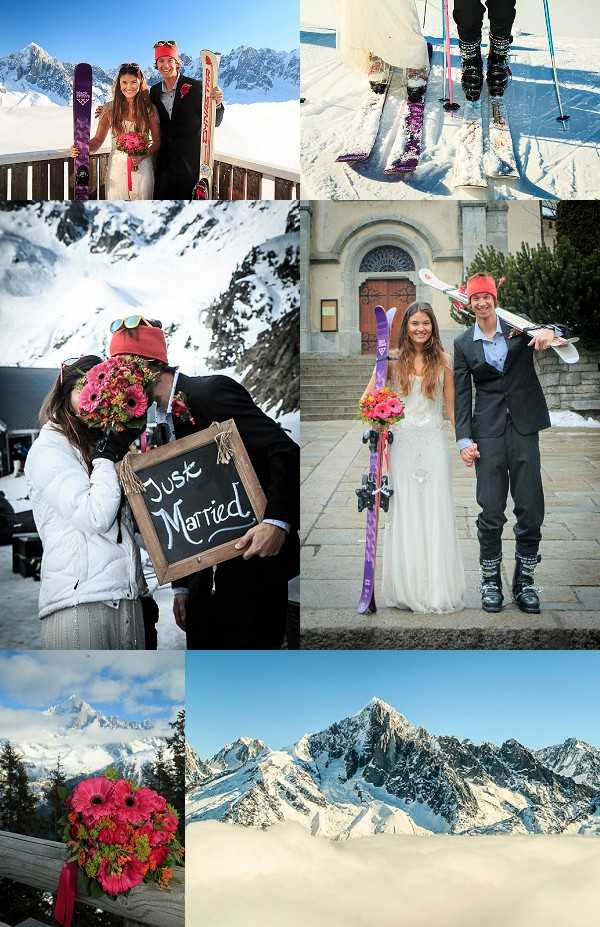 Wedding Vendors
Photographer: Nicole Douglas Photography | Styling & Coordination: Haute Wedding | Dress: Jenny Packham | Skis: Black Crows & Dynastar | Ski boots: Rossignol | Flowers: FleuriCimes | Location: Le Brevent, France