I am so excited about sharing today's 'trash the dress france from St Césaire sur Siagne in the South East of France by Olivia Marocco.    Catialine & Jean-Marie met during a hike in the forest 3 years ago and wanted to go back to the forest to have a romantic shoot filled with passion.
The Trash the Dress shoot was done one month after their wedding deep in the forest where there is a small bridge called 'Le Pont du Rey'.  'Rey' was the brides' maiden name so it made even more sense to them to go back there.
Olivia and the couple complete with  the wedding dress, the shoes, the hat and accessories , the grooms suit, the camera gear, a few bottles of wine (of course!!) and a picnic, trekked for 2.5 hours to reach their ideal destination.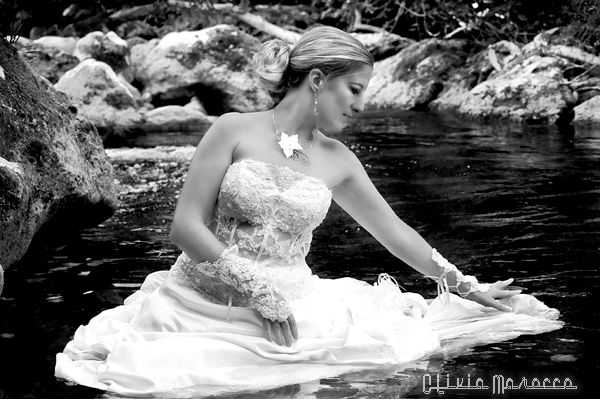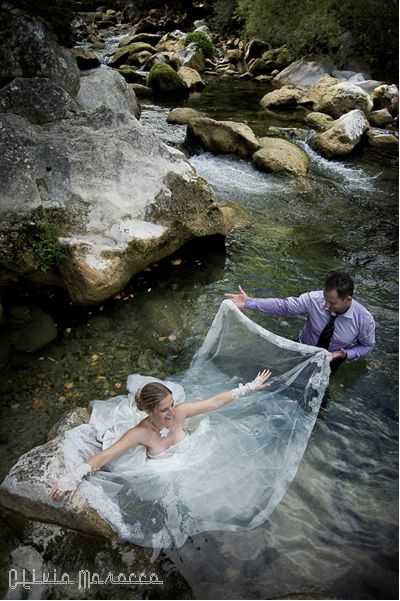 And if you have ever wondered exactly what it is like on a trash the dress shoot, take a look at the behind the scenes montage from this shoot.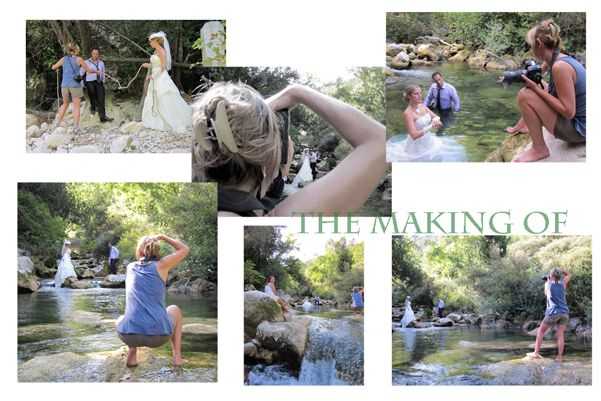 I love the drama and passion in these trash the dress pictures, that is enhanced by also having the groom in the photos.
Thanks to Olivia Marocco for sharing these theatrical photos to find out more about her services visit Olivia Marocco website.
Monique x x