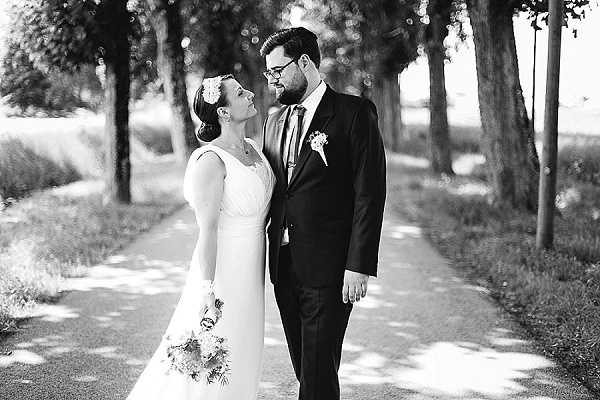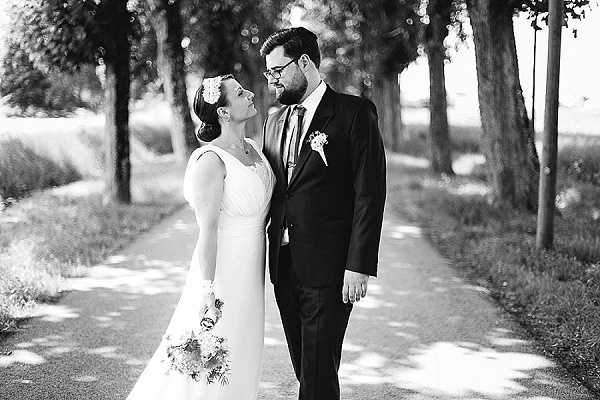 Good Morning lovelies and happy Friday! I'll be whisking you off to a traditional French wedding in North East France today but before we get started, did you have a great week? I'm sure you are ready for the weekend, as am I. My goal is to squeeze in a lovely country walk with my hubby as it's the perfect season for lovely Sunday walks plus the sunshine has been making an appearance this week. The colours of the leaves here in France are just stunning at the moment with many leaves turning bright red for a beautiful, dramatic end to Autumn. Before we start thinking of winter though let's head back to summer for a few moments before we start the weekend…
Today's wedding of Nicolas and Lucile who tied the knot earlier this year on the 6th of June was held in the North of France, which is often overlooked as a wedding location. The bride wore a beautiful cowl back gown purchased from Noce de Cristal and finished off with a lace headpiece and wrist corsage.
Photographer Clement is going to walk us through Nicolas and Lucile's big day…
"The day started at 9am with the bride and groom preparations. I was part of a photographic team for the wedding and I covered the groom. We met at the barber shop and it was like we already knew each other. Such a relief.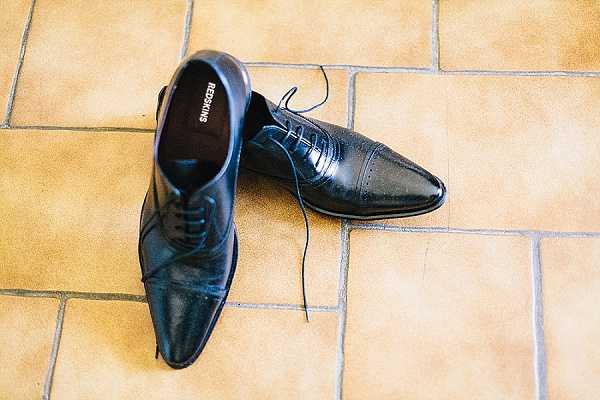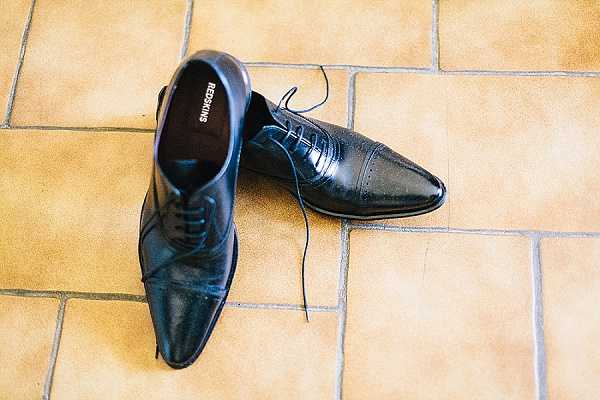 Nicolas is so nice and so friendly! Everything went smoothly until the "jacket incident". Nicolas lost a button off his jacket and his first reaction was "Lucile is going to kill me if she see's that". With only his best man for assistance, no-one knew what to do, until I asked for a needle and thread to sew the button back on.
Around 11am, we got back to the groom's parents house for him to get dressed. Assisted by his best man, the groom donned his wedding attire under the watchful eye of his parents.
At noon, the driver arrived with the bride and Nicolas met Lucile outside for their first look. That moment was full of emotion. They were beautiful and full of love. After the first look we moved to a small equatorial greenhouse nearby for the couple pictures.
Then the bridal party departed and the official part started with the rendez-vous with the families at the city hall and then the church. The priest was quite funny. In the beginning he just said to the audience: "oh by the way, at the end, don't forget to turn back on your phone…" It was a nice way to ask people to turn off their phones.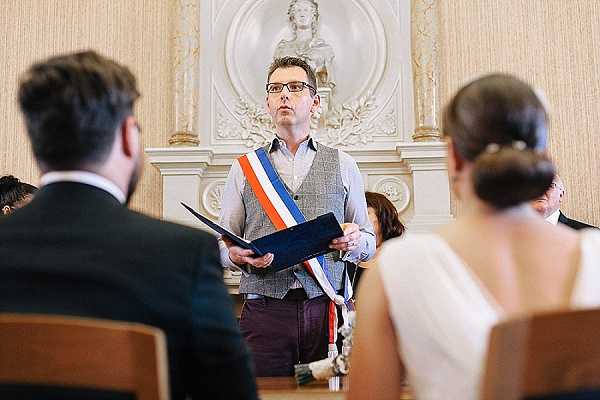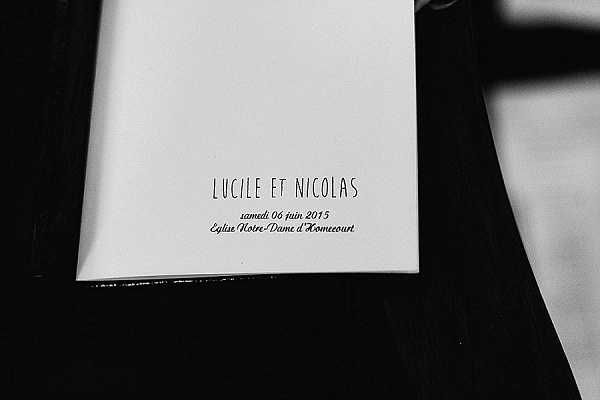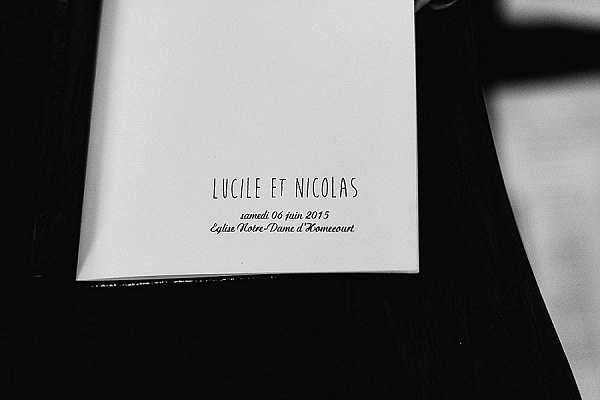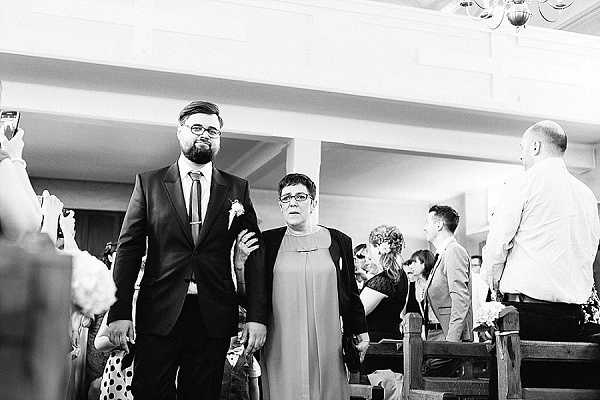 The bride couldn't say a word, she had prepared a long speech but was so moved, the groom had to read it. It was funny, because she wanted to thank her bridesmaid and her family.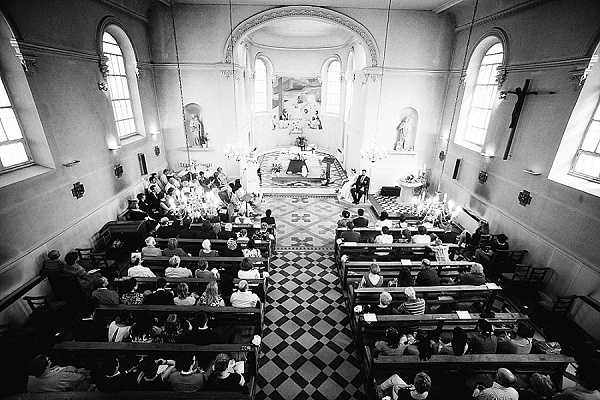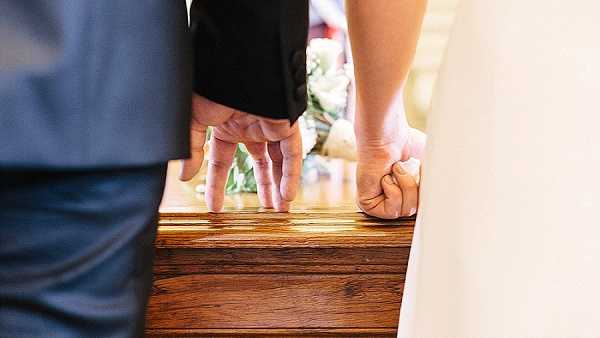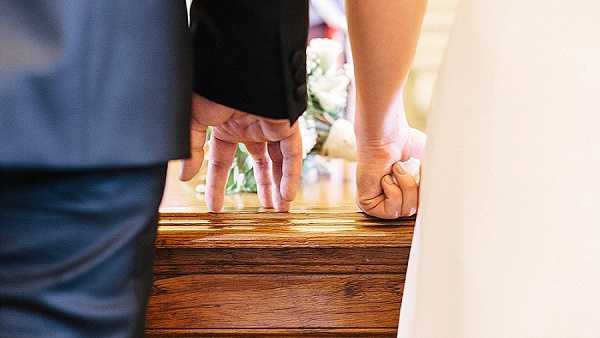 The cocktail hour and the evening reception were nice. People had a lot of fun. I should have left at midnight but I stayed until 2am for the launch of the Chinese lanterns. It was very cold at this period of the year but it was so wonderful."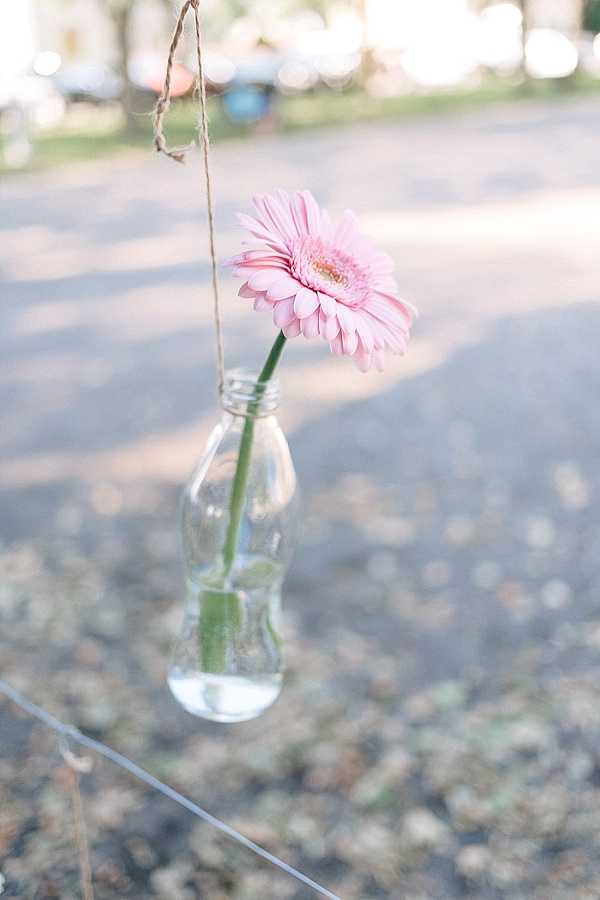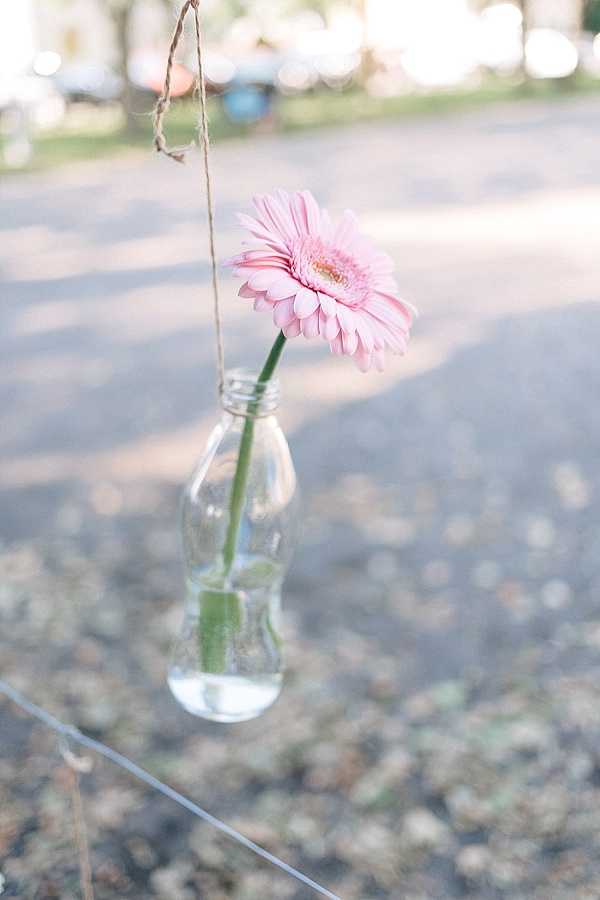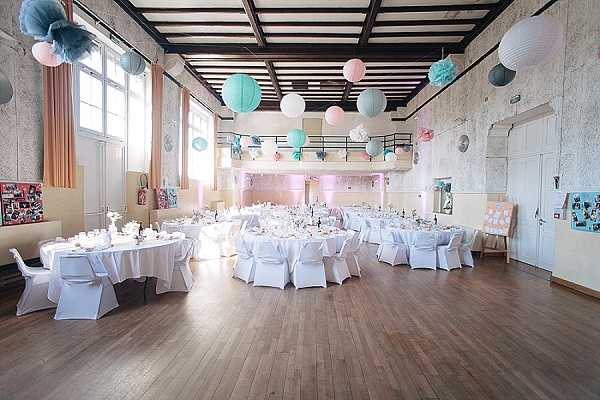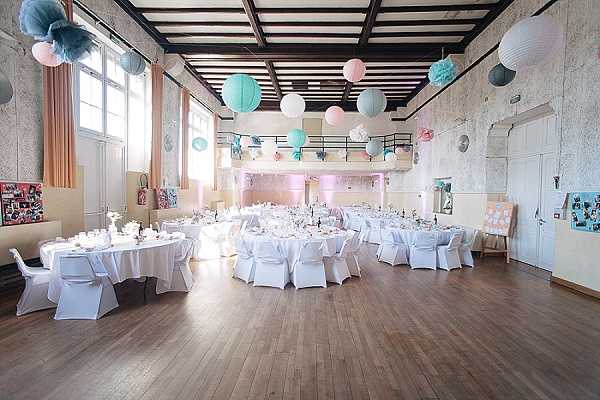 The pretty pastel blooms perfectly complimented Nicolas and Lucile's pastel colour scheme. I adore mint green as part of a summer wedding colour palette and French macarons are just the perfect finishing touch!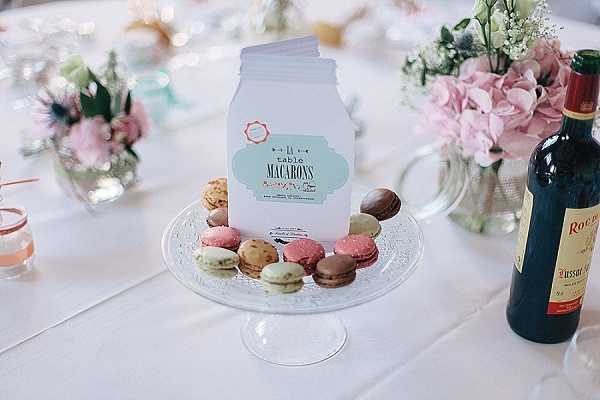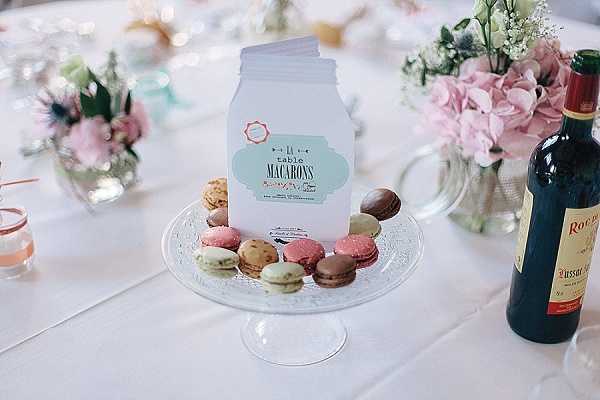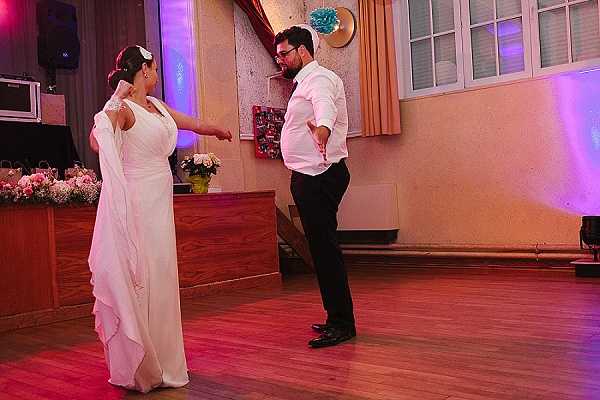 I thought Nicolas and Lucile's childrens table was a brilliant idea, full of activities to keep the children entertained for hours. I bet there were some funny photos taken on those little throw away cameras.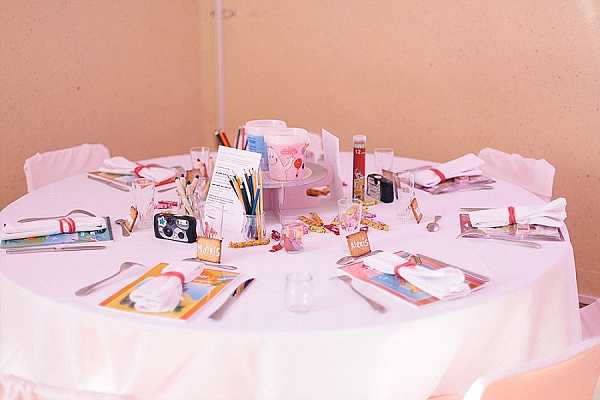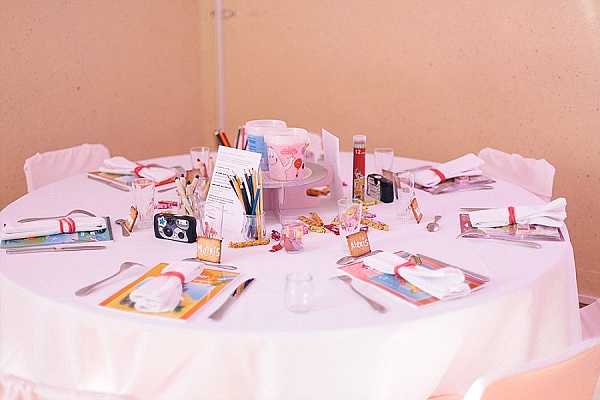 There are so many ways to finish off wedding celebrations in style, be that fireworks, lake lanterns, sparklers or like Nicolas and Lucile – Chinese Lanterns. They just ooze romance and remind me of the magical moment in the movie Tangled (for all you Disney fans!!). I too wanted Chinese lanterns at my own wedding but as it was at the very end of July and it had been a hot summer we opted for fireworks and lake lanterns which was so much fun at the end of a wonderful day.
What a lovely traditional French wedding, I especially loved the Chinese lantern finale! Congratulations Nicolas and Lucile.
Are you planning a traditional French wedding? Then why not enjoy more inspiration here
Have a wonderful weekend!
With love
Christina x
Traditional French Wedding in North East France Snapshot
Wedding Vendors
Photographer: Clement Photographie | Caterer: Bénière Traiteur | Entertainment: Lor'Anim | Bridal hair: Phil Coiffure | Wedding Dress: Noce de Cristal | Barber: So Cut | Flowers: L'écrin de Fleurs