Intermission and carrying on with part 2 of the traditional French wedding in Nice, the Chateau wedding, but if you didn't see it this morning take a look at Gaelle and Colin's civil ceremony and shoot through the streets of Nice.
Photographer Kathryn Edwards who captured the big day takes us through the second act: "Following the morning legal ceremony part of the wedding, I went back to Gaelle's apartment in Nice where her and her bridesmaids were preparing for the latter part of the wedding at Chateau de Vaugrenier.
It was fun being a part of these preparations, and I especially enjoyed being privy to the early, more sober rehearsals of the dance routine that the bride and her bridesmaids had been preparing for later on that evening (a special treat for Colin!) Gaelle looked stunning in her Rosa Clara gown. And as always, I really enjoyed capturing some bridal portraits by the lovely French windows.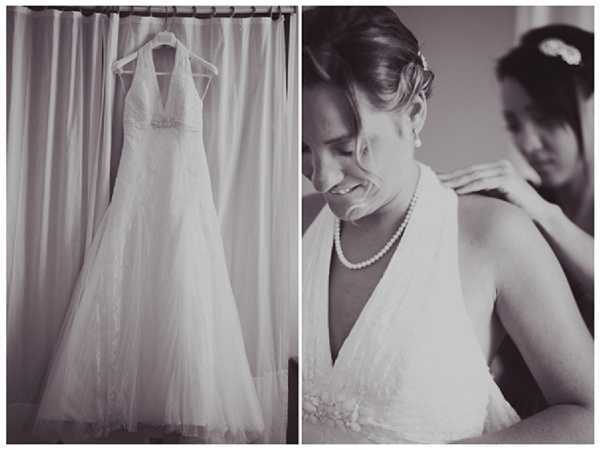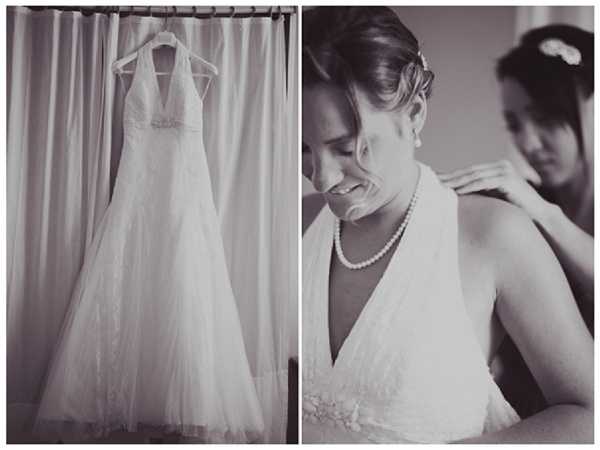 I then joined the wedding guests to travel to the Château, where I photographed a nervous groom and his very English groomsmen in their tails. The thunderstorms held off just long enough for the beautiful outdoor ceremony, and the timing couldn't have been more perfect, as the thunderclaps started just after the ceremony ended, and then the skies did open! We all rushed inside, but not long afterwards, I was out again, as there was a beautiful rainbow that arched perfectly over the landscape.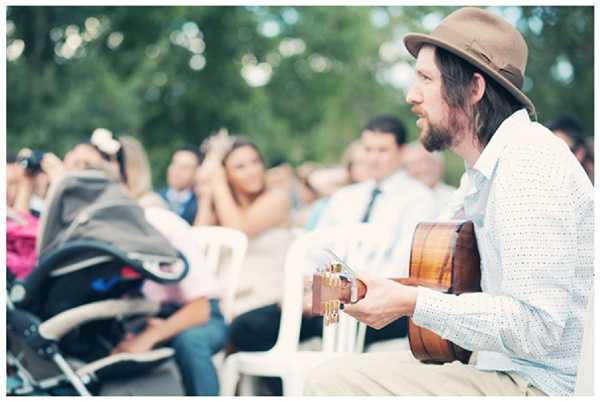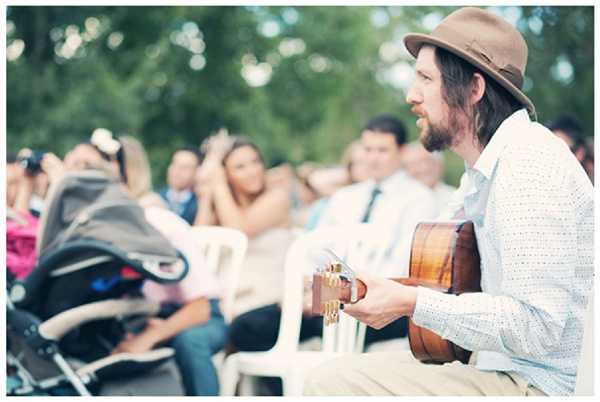 What a spectacular setting for a wedding. There was a lovely mix of elegance and fun with Gaelle's bridesmaids being up for some really silly shots. I love it when I get to capture the really silly side of the close friendships that exist between a bride and her best buddies! They all looked so elegant and sophisticated as well.
The epitome of French chic, with a small dose of silly thrown in for good measure! The eclectic mix of French and English was a joy to photograph, and witnessing both sides of the wedding partying aat the end of the night, really showed there is no language barrier when it comes to having fun! All the guests danced away into the early hours. What a long and beautiful wedding that I shall never forget."
Have fun does this wedding look!  Thank you to Kathryn Edwards for submitting this wedding and for Kathryn's details check out the contact details below.  Doesn't the photo of the younger weddings guests all asleep is so cute.
Has anyone ever had an older wedding guest fall asleep at their wedding?


 Contact Details:
Kathryn Edwards Photography Website: www.kathrynedwardsphotography.com
Kathryn Edwards Photography on Twitter: www.twitter.com/@KathrynPhotos
Kathryn Edwards Photography on Facebook: www.facebook.com/kathrynedwardsphotographer
Email Kathryn Edwards: [email protected]
Wedding Venue: Chateau de Vaugrenier
Wedding Dress: Rosa Clara