We do love opening the doors of The Study and introducing you to FWS Vendors, and today we are introducing Top Wedding Photographer Sarah-Jane Ethan.
Named top 10 London Wedding Photographer SJ travels internationally each year capturing stylish, relaxed and fun weddings with her unique and distinctive blend of "bright & ethereal" use of light and "quirky eye for detail".  A former nurse and ultimate frisbee player SJ, is an experienced destination wedding photographer  and the perfect choice for couples who are looking for bright, natural pictures with lots of laughter.
Let's meet Sarah-Jane!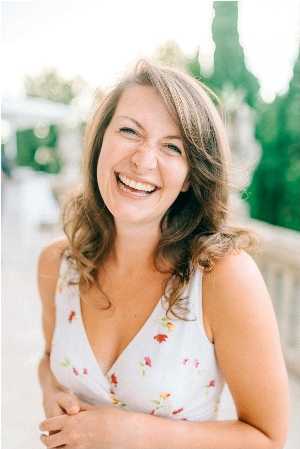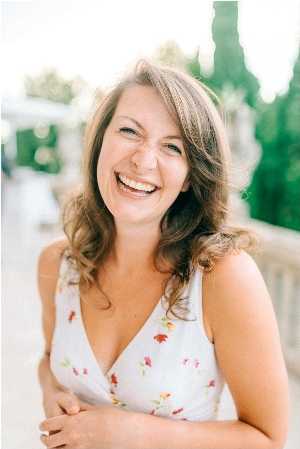 How did you become involved in photography?
My Husband taught me and I immediately fell in love. I love to laugh and have always been deeply sentimental, spending hours looking at photos and now I get to be at the happiest day of a couple's life, joining in with the laughter and capturing memories that they will look at and treasure for the rest of their lives! It is the best job ever!
What skills do you think that it takes to be a fabulous photographer?
I would say creativity, excellence and integrity. These are the hallmarks that I work by. I strive to think creatively and give the couple something truly unique and beautiful. I look to go above and beyond in everything I do to give the couple a truly exceptional service and I take my commitments very seriously, always making sure that I treat every couple with the same level of commitment, warmth and passion.
What type and style do your brides often have?
My photographic style is fun, fun, bright, soft, natural and did I mention fun?!
My couples are always relaxed and fun-loving and are drawn to the relaxed, natural laughter in my images. This is what makes my work stand out. I strive to capture moments in the most beautiful light but 100% natural and fun and this is a very rare combination.
How does working with a destination couple differ from a domestic couple planning a wedding in France?
In some respects there is no difference as I treat every couple the same no matter where they are getting married. Each and every wedding is equally as special and exciting to me as it is all about the love of that couple. I find the level of excitement and anticipation is the same whether a couple already call France home or this is a new adventure for them and this is what I really love!
What is your favourite part of the process for a couple getting married in France?
I love that, at its very heart, France is focused on family and celebration and this is at the heart of every wedding too! I love the laid-back French way of eating and celebrating and capturing this in a photo is really great!
Plus I love that the sceneries tend to lend themselves to creating brighter and softer portraits and this is something my couples love!
What is the best thing about being an photographer?
I love that I get to see a couple at their happiest surrounded by the love of their family and friends, I love that I get to celebrate this love with them on the day and through their images afterwards.
I love seeing my couples using and loving their images year and year – this last Father's day I scrolled through facebook and every other post was a past bride sharing a picture that I had taken of her and her dad. This made my heart burst with gratitude that I am able to provide couples with such treasured images that not only help them celebrate their love for each other but celebrate all those who love them and support them too!
What 5 things are little know facts about you?
I used to be a nurse!
I laugh – like – all the time!
I have the cutest kitten in the world called Jeremy
I am a committed Christian
I once toured the country on the university Ultimate Frisbee Team (Yes such a thing exists and it is as funny as it sounds!)
Tell me about your services?
Fun, fun and did I mention fun? My images are light, bright, soft and very, very natural! I love to capture fun and laughter. It is split second moments which are often the most beautiful so these are the moments I look for and this is what makes my work so natural and relaxed looking.
I work exclusively with relaxed and fun-loving couples who love to laugh and want their wedding day to be all about their family and friends and having fun.
I provide 100% commitment to each couple, making sure I answer all emails promptly and have plenty of contingency plans. A couple's wedding day is the most important day of their life and therefore it is the most important day of mine too and I go above and beyond to make sure that I help make it as easy, smooth-running and fun as possible.
View more of Sarah-Jane's wedding photography work and email her to find about availability and prices for your wedding in France.
Contact Details
Website: sarahjaneethan.co.uk
Save
Save
Save
Save