Just back in the UK from France and I will never cease to be amazed by the range of beautiful wedding venues, châteaux and scenic outside wedding locations, that litter the French countryside. Whilst there I was lucky enough to witness a French wedding in the town of Valbonne, and I was entranced watching the photographers as they deftly moved through the narrow streets and Church to capture those unforgettable moments.
So it is with great pleasure that I am delighted to welcome a francophile photographer onto the blog, Tim Fox Photography France.
Tim's photographic career started at the age of 25 as an assistant to a renowned portrait photographer in a Soho studio, shooting actors, writers and artists for high-end magazines.  After going freelance with social and documentary projects, friends started getting "hitched" and he began to be in demand for their wedding pictures.
So why France?
"A Francophile at heart (having studied French at university), I met my French wife in London and we settled in Nantes, with our daughter in 2002.  40 minutes to the beach, close to the Loire valley and Brittany, often blessed with a magical light, we are ideally located to explore some of the most beautiful parts of the country.
Definitely enjoying the quality of life this side of the Channel and feel inspired to be working in the land of many iconic photographers .When I moved to France 11 years ago, I had the desire to promote my reportage style, sensing that my fresh approach would appeal to a more photo-conscious generation."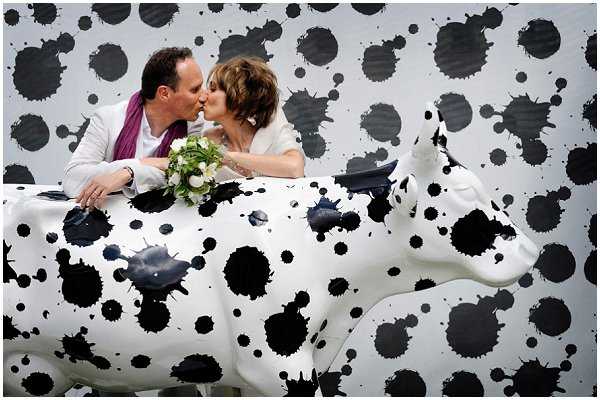 "What does it take to be a great wedding photographer? Apart from the fundamentals like creatively composing a picture and mastering the light, for me above all else a heightened sense of observation and a talent for firing the shutter at the critical instant, is essential. I'm a true disciple of Cartier-Bresson's belief in the decisive moment.
With a wedding reportage, I will look to capture the spontaneity of the expressions, those ephemeral scenes and unguarded moments that truly reflect the unique personality and emotional atmosphere of the day. I remain as close to the action as possible, yet unobtrusive, building a rapport with the couple and their guests. I also like to bring a touch of humour into the pictures as a wedding day should be about fun and celebration."
"First and foremost it's the privilege of taking part in this once in a lifetime occasion, where each time it's a unique experience. I simply love discovering new communities and cultures every weekend.
For me the best thing is the thrill of the artistic challenge in telling a story in pictures where I succeed in expressing the emotional force of one special day in two people's lives."
I remember when I was looking for a photographer for our wedding and I had no point of reference on how to select one and what the process would be.  How many of us before our wedding day have commission a bespoke photographic project?
So for Tim I wanted to know the process he has for working with his couples and how does this change for destination couples?
Tim said: "I familiarize myself with the personal touches that are important to the couple in shaping their wedding day; we exchange on their wishes for the portraits, group photos and any other special requests.Ultimately, I develop a bond of trust with my clients, which will guarantee a relaxed atmosphere throughout their day.
It is similar in many ways, we liaise in the preparation by email and telephone/skype and if at all possible we meet prior to the wedding.Having established a solid network of professional contacts built over many years' experience based in France and also being fluent in the language, I can often help out destination couples both before the event and sometimes during the day, in recommending and liaising with other wedding providers.
Generally speaking dealing with destination couples is a more relaxed affair because more often than not it's also the occasion for close friends and family to enjoy an extended holiday in a beautiful location."
But what about the life behind the lens, what is the funniest moment?
"I've experienced a "Four weddings and a funeral" moment when the couple realized they'd left their rings back at home and I had to lend mine to the groom while the bride quickly borrowed her mother's! Luckily it was a small family affair, the couple were very easy-going and it just added to the charm of the occasion"
With so many venues, did he have a favourite and if so how would you choose?
"It's amazing how many Chateaux, large and small there seem to be in France, many of them offering a fantastic fairytale backdrop for wedding pictures, such as Chateau Chissay near Tours.
Having said that, I've had amazing experiences in smaller venues and family homes, which proves it's as much the people that define a  wedding as the location."
Continuing my creative streak, I have been practicing my photography so I had to ask, If you were going on a desert island, what is the one camera lens would take with you?
"A difficult choice, either my 24mm for its dynamic wide-angle perspective, or the 85mm, beautifully bright viewing and perfect for portraiture."
If you are planning your wedding in France and love Tim's style, his services include photographing for the whole day from the preparations to the dances, often up to 12 hours long. "I provide all the successful images of the shoot as high res files on DVD and I collaborate with a talented graphic-designer who uses her professional creative skills, in terms of layout and graphic details to present the story of the photos together in a contemporary and artistic styled hard-backed book."
To find out more about Tim and his services for your wedding in France find his contact details below.

Contact Details:
Website: www.weddingphotographyinfrance.com
Email: [email protected]
Facebook: https://www.facebook.com/pages/TIM-FOX-Photographer/