Happy Fri-yay everyone! We are wrapping the week up superbly by welcoming to the blog, destination Wedding Planner Aimee Dunne, who is going to be sharing with you her top ten Caribbean Islands to go to for your honeymoon!
Now, honeymoons are a special time for newly weds to spend time together, to relax and have fun before heading back to live their lives as husband and wife. And how better to spend their honeymoon, than like that of a Royal!
So, to find out more, let's pass you on over to Aimee…
The Caribbean is without doubt one of the top honeymoon destinations in the world. With 28 Caribbean countries spread over some 7,000 idyllic individual islands, and a multitude of luxury villas and resorts, there is an abundance of choice for the luxury traveller and it's easy to see why it's clear favourite with the rich and famous. With so much choice it's hard to choose but here are my top ten islands for anyone wanting to honeymoon like a royal.
The Bahamas
With over 700 islands and only 60 miles east of Florida, the Bahamas is one of the most popular Caribbean destinations. It's also one of the more accessible, in private jet and yacht terms as well as commercial flights, and it's clear to see why it's a favourite for the likes of Johnny Depp, Nicholas Cage and Shakira. My top choice here would have to be the The Four Seasons Ocean Club resort, which has a range of stunning suites and private beach front villas on the beautiful Paradise Island.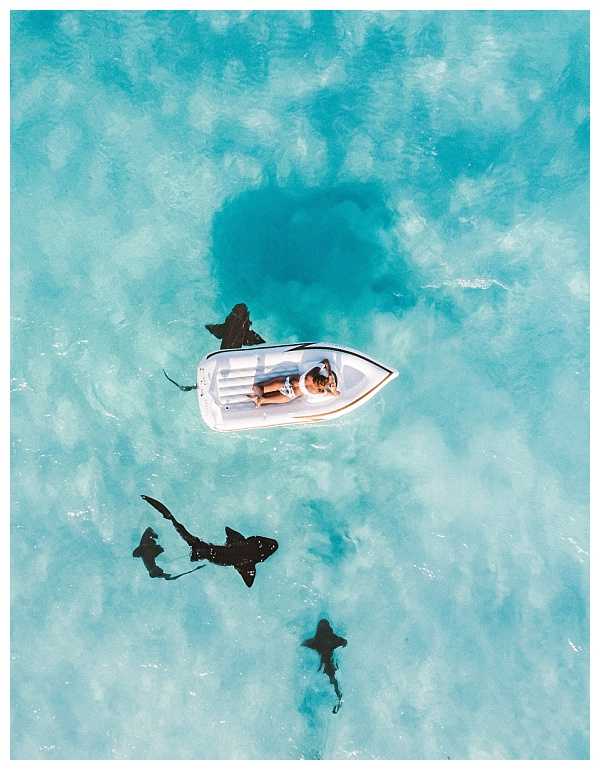 St Barts
If you want some glamour on your honeymoon, great nightlife, restaurants and bars, St Barts is the destination for you. France in the Caribbean and a favourite for the super-rich, it's been home to New Year's Eve parties with Roman Abramovich, Leonardo DiCaprio and Rihanna. Many of the islands were hit badly from hurricanes in 2017 but a number of reopening's are happening in 2018 including the stunning Relais & Chateaux Le Toiny.
St Vincent and The Grenadines
Not the easiest to get to, but St Vincent and The Grenadines offers some of the best beaches in the Caribbean and the bonus of added privacy. The island of Canouan is home to the Mandarin Oriental Canouan, an impeccable resort on a white powder beaches with dedicated butler services and just 26 suites and 7 villas.
Turks and Caicos
With direct flights from New York, crystal clear waters, uninhabited islands, white sand beaches, the Turks and Caicos are a firm Caribbean favourite. If you're looking to be truly spoilt, along with personal concierge service, infinity pools and the most magnificent beach, head to The Grace Bay Club and stay at one of the exclusive villas.
Jamaica
Not always seen as the most high-end of the Caribbean islands, Jamaica is home to the exclusive GoldenEye resort. The former estate of Ian Fleming, GoldenEye is a collection of private villas, cottages and beach huts set amongst tropical gardens and secluded coves with a swim up seaside spa and hilltop restaurant and well worth a visit even if you're not a James Bond fan.
Barbados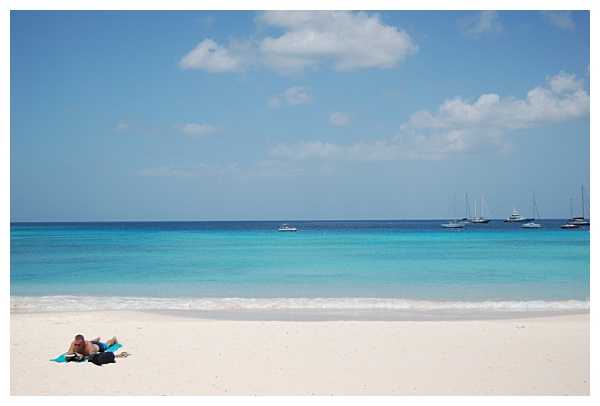 Barbados has a lot to offer including beautiful sandy beaches, wildlife, and lots of choice for hotels and villas. It's also one of the easier Caribbean islands to get to. For a luxury honeymoon it has to be Sandy Lane, a firm favourite with celebs and royalty.
Cayman Islands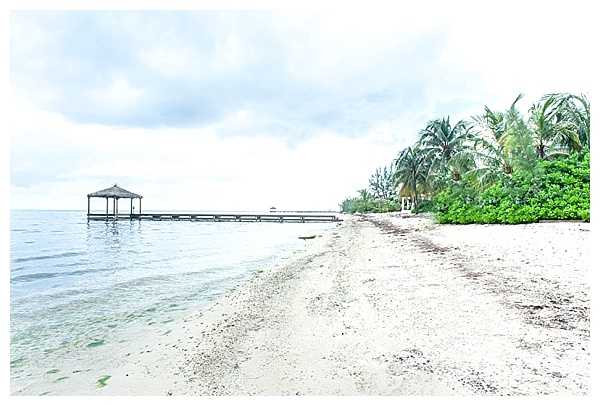 Image Credit: Catherine Bradley Photography
Known for its stingrays and beautiful beaches, the Cayman Islands are made up of Grand Cayman, Cayman Brac and Little Cayman. Home to the only AAA Five Diamond ranked restaurant in the Caribbean, Blue by Eric Ripert, and with new resorts such as the ultra-private luxury, all-suit Le Soleil d'Or opening, it has lots to offer for a honeymoon in style.
Dominican Republic
It was good enough for the Kardashians, who enjoyed a stay at Casa do Campo. This might be a good or bad thing for this Caribbean country but the Dominican Republic has a lot going for it with a more relaxed vibe in the north and larger resorts in the south. For an ultimate luxury honeymoon stay at the incredible Relais & Chateaux Eden Roc Cap Cana Resort.
St Lucia
A great choice for anyone looking for some adventure on their honeymoon. The green and mountainous island of St Lucia offers incredible views, and some great scuba and snorkelling. Sugar Beach, where Matt Damon renewed his vows, is one of the best resorts on St Lucia, with a beachfront location and surrounded by lush tropical forests.
British Virgin Islands
If you love yachts and sailing, the BVI are for you. Also a great destination for diving and general celeb spotting, or if you just want a more secluded break. How about chartering a yacht from Sir Richard Branson and sailing to Necker Island for $80,000 a week, with crew of course. If that's a little out of your budget but luxury is still at the top of your list head to Rosewood's Little Dix Bay, although currently undergoing some work it will reopen in 2019, or if you're looking to stay sooner, the stunning islands resort of Guana.
Aimee is a Luxury Destination Wedding Planner and is available to assist with your wedding planning both at home and abroad. To find out more head to her website
Top Image Credit: Catherine Bradley Photography