Happy New Year to everyone!  If you are joining back after the festive break, did anyone get engaged? The first Sunday of the month and I have some fabulous new sponsors to introduce you to, firstlyproviding wedding planning services on the French Riviera Lavender and Rose who you might remember as being Kerry Bracken Weddings and you can see one of their weddings here at Bastide St Matheiu. Also introducing French wedding planner and member of UKAWP (UK Alliance of Wedding Planners) Boutique Weddings.
Delighted to welcome some amazing photograhers to the blog to capture your big day Elly Mac,  Ben & Aurore, Zosia Zacharia Photography and Jessica Maida Photography, and for that vintage chariot to your wedding day Joffreny Tours based in France.
What a week, so many new and exciting things happening and the start of what is going to be a fabulous 2013! It feels like a long time ago now, but I started the week of looking back at 2012 and the weddings and features that made by highlights for the year.
After months of hard work Tuesday the start of 2013 saw the launch of The Amour List– wedding planning just got easier!
The Amour List isn't static and new suppliers and vendors are being added to the list constantly.  To find out about the latest suppliers sign up here for the weekly newsletter.
For those wedding suppliers and vendors who read the blog and have a service that they can offer brides planning their weddings in France find out how to advertise on The Amour List here.
Charlene & Eugene from Singapore, met at college and before their wedding at the end of December 2012, they decided to travel to Frankfurt, Helsinki, Milan and then the grand finale in Paris in September, Charlene and Eugene choose Stephenson Imagery to capture their "once in a lifetime" pre wedding photography Paris.
I want the blog to become bigger, better and generally more fabulous in 2013, so I need your help. Come and take the readers survey and be in with a chance to win a vintage headdress.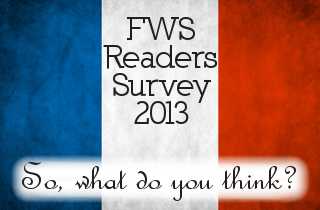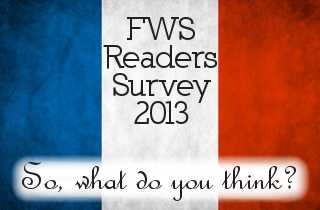 Friday took us down to Saint Tropez on the French Riviera for a blue and white styled wedding that was simply gorgeous!
Whether you are planning a shabby chic, rustic country or like the effect on the wedding budget take a look at some wedding upcycling ideas.
Elsewhere on the web:
Have a lovely Sunday, what are you all up to today?
Monique xx