How the devil is everyone this Sunday?  Slightly too many bubbles for me over a rather competitive blackjack game, when will I learn that my Father-in-law is a whizz at this game (just don't tell him I said so!).
On Monday we started off the week with an Anglo/ French wedding at the beautiful Chateau de Mauriac in the Midi Pyrenees region of France.  See full real life wedding.
Anyone trying to watch their weight look away as Tuesday cupcakes took over the blog as with the help of baker extraordinaire from Paris Sugar Daze, we looked at the cupcake trends in Paris.  A must read if you are thinking of cupcakes for your dream Paris wedding – read full post.
On Wednesday we fulfilled our Midnight in Paris dreams with an art deco wedding from Paris that just oozes glamour and makes me want to blog in silk gloves!  See full wedding and locations for some wonderful shots around Paris.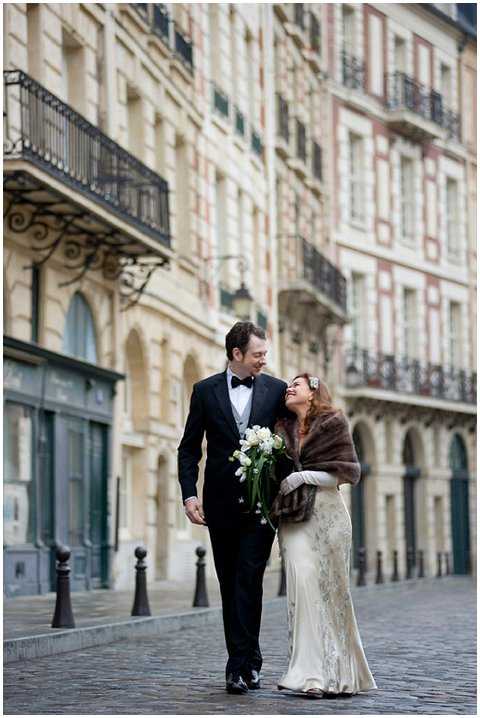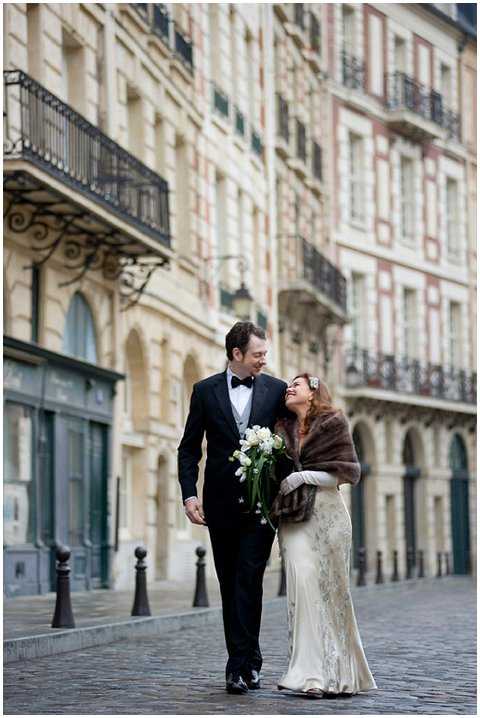 Whether you are a DIY bride or a wedding guest, Thursday DIY updo hair tutorial is a must for boho chic loving ladies. See full tutorial.
Not all readers of French Wedding Style are planning their wedding in France, some of you lovely readers are like me and simply love French style and are looking to include it into your wedding planning (or like me every day life!).
Today we are looking at French stationery design and trends with the help of the extremely talented Ruban Collectif. Read full post.
Saturday was one for the grooms as we looked at potential fashions for grooms including my favourite the classic tux!  Be sure to read full post fo 10% off with MyTuxedo.
Elsewhere on the web:
Smile File:
Mr Trulove coming home from a business trip AND sparkly gift in hand!
Working away on some fabulous blog developments to be announced over the coming weeks, but I actually booked a whole day off.   Last one was February when we actually had a whole day away from the blog and work – put it in your calendars next day off is April 7th!
Beauty shopping list!  There have been so many wonderful posts regarding bridal beauty on the blog recently that I have compiled my own beauty shopping list:

Dry Shampoo

Photo Fabulous High Shine Finishing Spray by James Brown
Have a lovely Sunday and for those home workers, book in to leave the office, go for a walk or coffee after all it is Sunday!
Monique xx