This is our last day from a very sunny Provence and another chance to enjoy the continuing Bastille Day celebrations, following on from the Valbonne celebrations last night.  Amongst the beautiful weather, stunning scenery, a few bottles of wonderful wine there has been strategising, planning and decisions made that I look forward to sharing with you in the months to come.
As usual I digress so back to the Sunday R&R, and on Monday we started the week with a modern pre wedding shoot in Paris, before traditional French wedding and reception at Chateau de Varennes – see the full wedding.
On Tuesday it was inspiration board time and I updated my original vintage lace theme and added a twist in burlap and lace wedding ideas.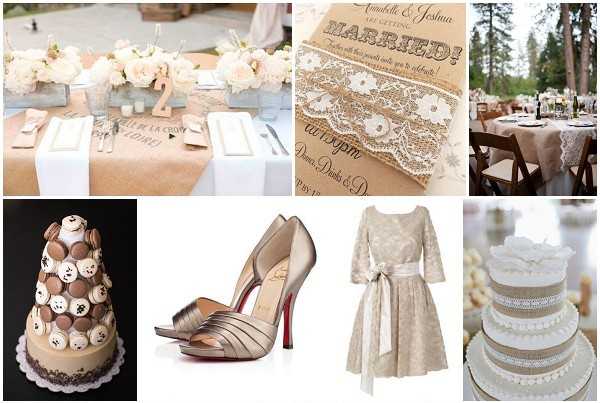 Tuesday afternoon we caught up with real bride Sophie who is aiming to make sure her wedding is as personal as it can be and takes us through her planned personal wedding details.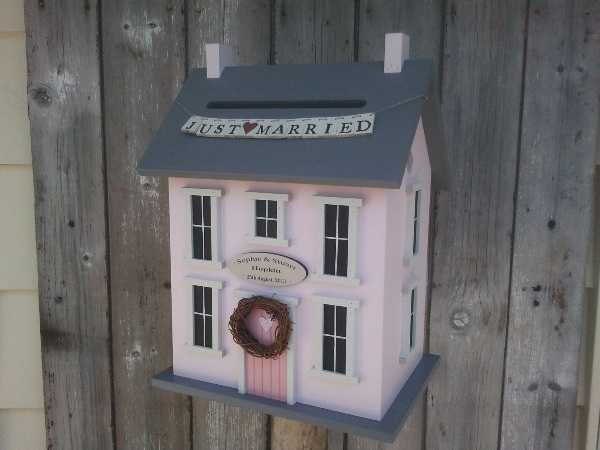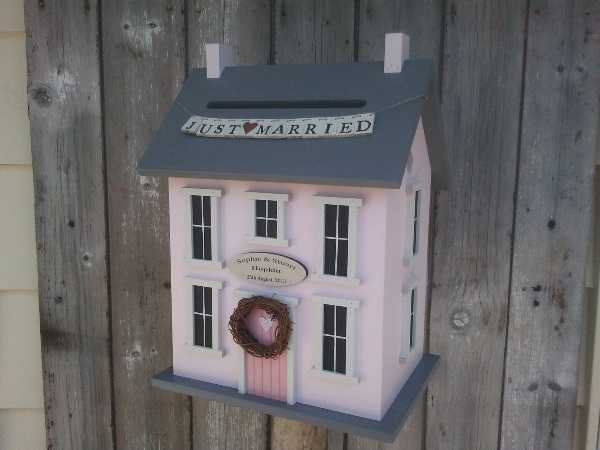 On Wednesdasy it was an international wedding delight from Paris by One and Only Paris Photography, with preparations at Four Seasons George V Paris, the ceremony at Val de Grace and guest hot air balloon rides at the private reception chateau – see full wedding in Paris.
On Wednesday Marie Antoinette was the muse for Sarah Houston Bridal wear Spring 2013 based on water colour paintings in soft pastels and accents of the rose garden at Versailles.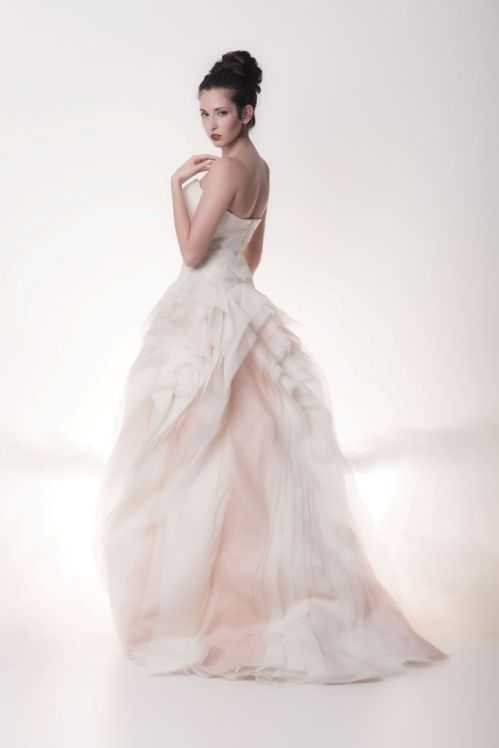 On Friday we were all about vintage fashion, which took to the streets of Paris with Hong Kong couple Zenia and Michael for their engagement shoot.
On Saturday we were awash with boho themed wedding ideas, with a woodland Bridal Teaparty with floral headdresses, vintage furniture and sweet treats in the woods.
Elsewhere on the web:
Love Its
Anyone new to Love It's they are my favourite products and items that I Love from around the web, some wedding related but just fabulous finds! Don't forget if you have a Love It product or suggestion send it into [email protected] with the subject line Love It!
I am over in Provence at the moment, so today's board is inspired by the lovely Lavender fields in the area.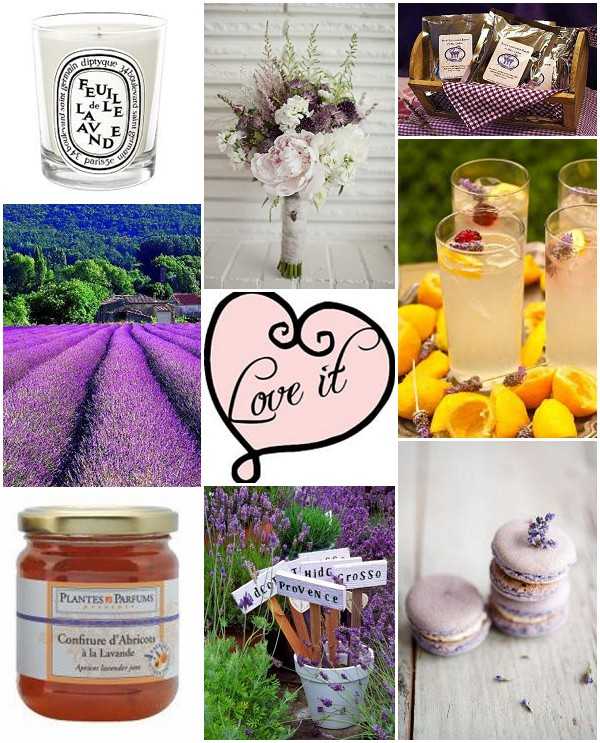 ♥ Lavender Fields image via Pinterest ♥ For breakfast or afternoon tea try some Apricot Jam with Lavender ♥ Lavender macaron recipe, certainly one to try of course with a cup of coffee ♥ Enjoy a refreshing lavender lemonade ♥ I have this Lavender Candle from Diptyque Paris and it is a delightful fragrance ♥ Use lavender in your bridal bouquet with whites and green foliage for a rustic style ♥ You can get Lavender coffee?!  Anything wrapped in coffee I am happy to give this a try! ♥
Enjoy your Sunday