Morning friends, how are we all this fine Sunday morning?  Over drinks on Friday I was discussing blogging with a close friend of mine, discussing the FWS blogging schedule and The Sunday R&R.  I remember the first edition, when Sunday was a time during my blogging week to rest and relax, catch up with friends and life in general.  But as we talked I realised that Sunday has just become a regular part of my working week.
In fact I realised that there is no working week, no allotted period of down time and no yin to my blogging yang. I would like to sit here and write about the balance that is needed when driving a small business, that you need other creative stimuli etc.  But it would not be the truth.  Balance is wonderful and something that I am sure comes with a level of success where outsourcing of job roles becomes viable.
But for all the other small business owners working this Sunday, who are working their fabulous socks off to turn their dreams into reality – I salute you!
And to all the fabulous brides to be, who are working their socks off planning their weddings, lets crack on with The Sunday R&R.  On Monday we started off with a French Riviera wedding that is packed with family and friends, wonderful food and beverages and fun exudes through the couples' big day. Read full wedding on the French Riviera with family, festivities and fun!
On Tuesday we met Denis and the team from Deneemotion boutique wedding cinematography.  If you are planning your wedding in France, be sure to read the post to find out more about the team behind the camera.
It was Coco Chanel wedding theme crazy on  the blog on Wednesday as I have decided to stop muting my creative side and let it loose in weekly inspiration boards across a range of French style wedding and theme ideas.  Coco Chanel wedding inspiration board.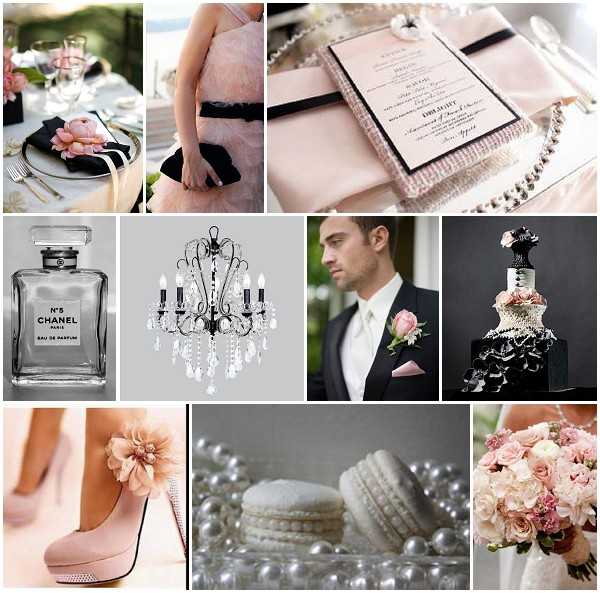 Did you know that I was engaged to someone else before I got married?  On Thursday I took a look at what if for those unexpected problems or hiccups on your wedding abroad. 
Do you dream of starting a new life in Paris?  Read Anthony and Selina's romantic 2.5 year love story that climaxed in a photo shoot in Paris.
Anyone planning their own wedding in France needs to read Friday's post on dealing with wedding suppliers in France.  It might help to understand the cultural differences and why someone isn't just being rude.
On Saturday not distance or bad weather could stop this romantic pre wedding shoot in Paris
Elsewhere on the web:
Love It's
Anyone new to Love It's they are my favourite products and items that I Love from around the web, some wedding related but just fabulous finds! Don't forget if you have a Love It product or suggestion send it into info@frenchweddingstyle.com with the subject line Love It!
♥ A gold facemask always make me think of a scene out of  a James Bond movie, but you only live twice 😉 ♥ Enjoy the glitz and glamour at the Presidential Apartment at Le Meurice in Paris ♥ Oh hello sparkly Louboutins, you shall be added to the shoe collection one day ♥ I LOVE Marmite and it comes in gold too, this seriously made my day when I found out!  ♥ Sparkle up your nails with Chanel Peridot nail varnish  ♥ Gold doesn't have to be gaudy and I love the understated opulence of this gold wedding cake ♥ I am the sparkly queen this week and love the silver sequin dress from Coast ♥ LOVE this Gold Damask and Brown Matte Leather Clutch by Stacy Leigh ♥
Don't forget last couple of days to enter to win a photo shoot on the French Riviera with Loveable photography

click to enter to win a photo shoot
Bisous