Whether you are following strict wedding traditions or making your own wedding personal with your own traditions, one custom that seems a staple in the wedding itinerary is not seeing your fiance the night before the wedding day, whether domestic or destination wedding.
The custom is from the ancient tradition of the bride not showing her face to the groom at all before the wedding day, but many couples still include this in their wedding plans to add excitement to the big day.  If this is a tradition you want to follow, how do you include it in a destination wedding and what do you do in the day and evening before the big day?
If you are planning a resort destination wedding then some packages include a second single room for the groom to stay in the night before the wedding. This is a great solution if offered, but in Paris a second hotel room can provide a rather large additional expense in the name of tradition.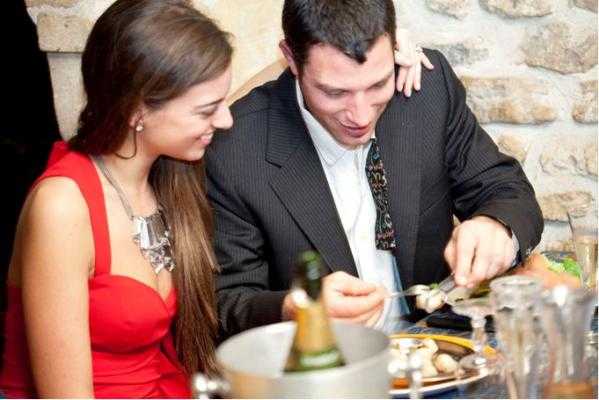 Another complication can be the timing of the wedding. If you are planning a late afternoon wedding, how are you going to make sure that you both have an enjoyable wedding day, without being prisoners in a room?  This is also the case if you have hired out a an exclusive Chateau, where switching rooms with a member of the bridal party might be an option, but you do you keep your wedding preparations discreet for the big reveal at the ceremony?
One option can be to stay in the same room, but say your goodbyes in the morning so you both can do your separate wedding preparations and still have the big reveal when you walk down the aisle.
Wendy Jaeger from Bliss Travels, who organise bespoke elopement packages to France said: " Our couples spend the day and evening before their marriage in very special ways. Since we cater to each couple's interests, we have arranged everything from traditional rehearsals followed by dinner, to romantic picnics or dinners in little neighborhood bistros.  But most brides and grooms want one of  two sorts of evenings.
If they have friends coming, they often want a party.  We've planned wine tastings and private cruises down the Seine and wine bar crawls. We also plan fabulous picnics. In fact, we are "famous" for our gourmet picnics which include everything from Champagne to specialty items made by our chefs (think pate de foie gras and plum confit, cold roast country chickens, artichoke vinaigrette, crisp salads, artisan breads, cheeses, sun ripened produce from Provence…and chocolates along with seasonal sweets)! When it's an elopement, and just the couple – we spend the late afternoon taking them on their own private tour of Paris (and photograph their day) and then arrange an intimate dinner for the two of them. Most often, it's a great but little known bistro. Something that's tiny and quiet, but with exceptional food and wine." 
I am curious to find out from all those previous destination brides and brides to be what your plans are/were the night before your wedding?
Monique x x