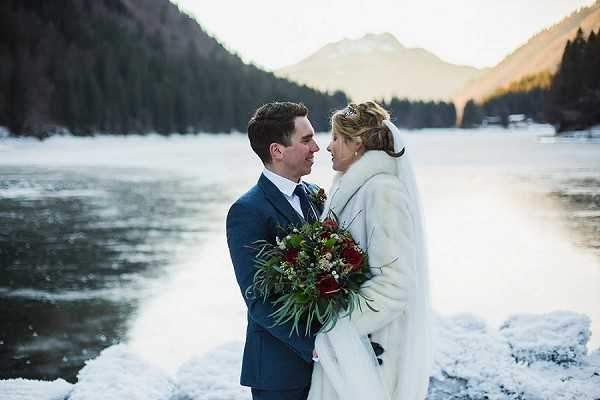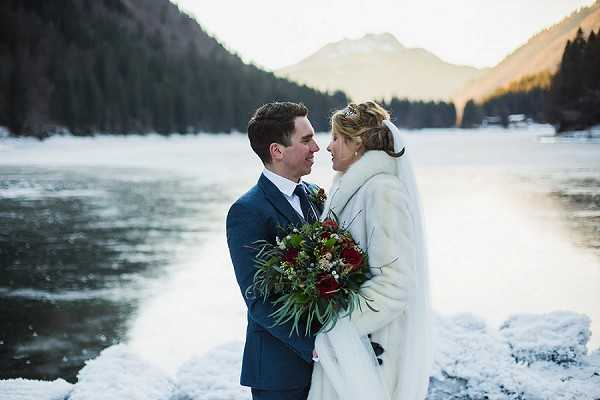 Good morning French Wedding Style readers, today we take a brief break from summer and have for you an enchanting Farmhouse Morzine Wintertime Wedding.
The Farmhouse Morzine situated in Morzine, a commune in the Haute-Savoie department of south-eastern France, was the perfect venue for Abi and Tom and their dream wedding.
Every detail had been thought about, the whole day just oozes romance. From their outdoor snowy ceremony to their cosy wedding breakfast it's the perfect winter wedding inspiration… just look at those views.
We particularly love the sparkly Adrianna Papell bridesmaid dresses and where do we begin with our gorgeous bride and groom they look utterly gorgeous together.
We shall pass you over to our bride Abi who will be walking us through her big day…
"Before getting engaged, when I imagined our wedding I always thought that it would be in South West Wales, where we both grew up, by the sea in the summertime. Our actual wedding day couldn't have been more different – it was a million times better than I could ever have imagined!"
"We knew that we wanted somewhere special, that reflected us, allowed us to be creative and make the day personal – but was also somewhere relaxed, enabling us to enjoy the day. After struggling for many stressful months to find somewhere that ticked all the boxes in the UK, we decided to throw our preconceived ideas about what our wedding 'should be' out the window and think about what we really wanted. When we hit upon Morzine, Lac du Montriond, and the beautiful Farmhouse there was no turning back!"
"I was blown away as soon as I entered the Ritva Westenius' London boutique and immediately picked out the Ibiza dress. With a bit of personalisation from Chenca, the owner and designer, it was absolutely perfect. My accessories were from Liberty in Love, TurtleDoves and an antique jewellery shop in Notting Hill – who were all so helpful. I was incredibly lucky to be able to borrow my white fur coat from my mum. It was the most perfect accessory to keep me warm, and reminded me of all the times I'd warn it dressing up as Baby Spice!"
"The ceremony was conducted by Kay at Always Number One on the shore of Lac de Montriond, just outside Morzine. As soon as we saw the lake we knew we had to get married there, no matter the weather (we were very lucky on the day!). It was such a lovely experience working with Kay on our personalised ceremony, bits of which we kept secret from each other. She achieved the perfect tone – and had all our friends and family in floods of tears!"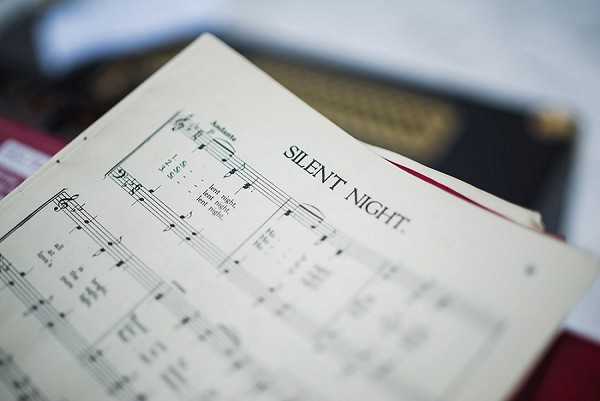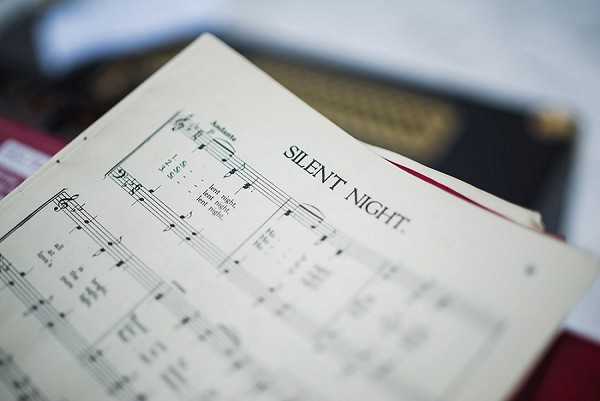 "My hair was done by my very talented little sister, Luci, who works at Four London. She is a trained colourist and this was her first up-do, so it was a massive ask, but she did such a brilliant job and every photo reminds me of her work! Make-up was done by the lovely Etoile des Neiges Institut de Beauté in Morzine and Kerry Brooker did an excellent job with the bridesmaids hair."
"I could go on and on about how incredible Reuben's photos are, but the images on his website speak for themselves. Aside from his pictures, on the day Reuben and Polly had a way of making both of us immediately feel comfortable in front of the camera. They were a joy to work with, and have created pictures that bring back the most amazing day for us time and time again."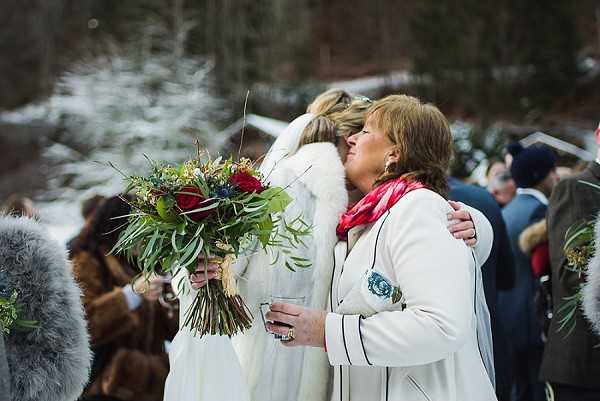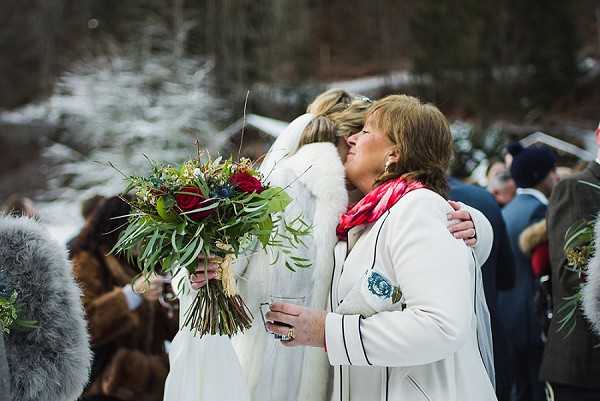 "Tom and the wedding party hired suits from Jack Bunneys in London. We were so pleased with our decision as they were excellent quality and fit. We then accessorised with some tweed ties, animal pins – and some gloves and hats!"
"The adult bridesmaids dresses were from Adrianna Papell and faux fur coats from an incredibly helpful manufacturer in China – courtesy of eBay (the joys of bulk buying for 6!). The little ones wore dresses from a US company – Angora Boutique – after I tracked them down from a Pinterest photo."
"We were so lucky in Morzine to be working with the most brilliant suppliers – none more so than Sue Molony. We gave Sue a brief description of our vision and left everything else to her. I was completely overwhelmed by the result – she created the most spectacular flowers that I have ever seen."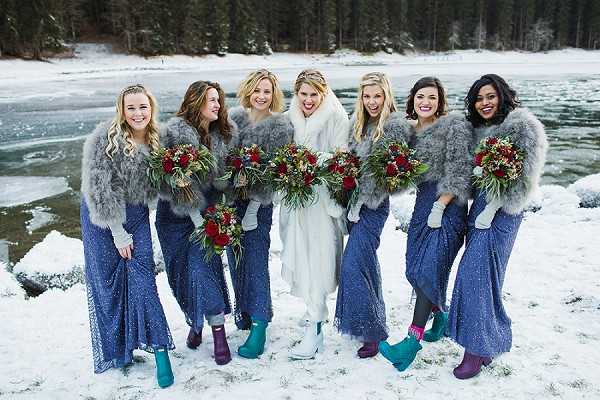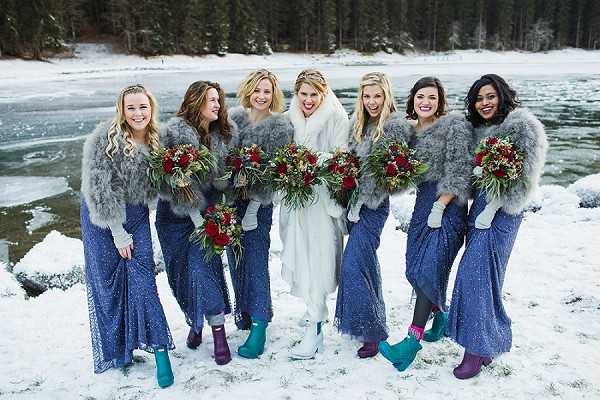 "The Farmhouse is such a special place – Dorian, James and the whole team are experts at making sure that everything runs smoothly. The food is out of this world and nothing (literally nothing!) was too much trouble – including hosting our reception by the frozen lake!"
"The benefit of getting married at a venue as beautiful as The Farmhouse is that we needed very little additional decorations. We brought some lanterns with us from the UK (in a very full car!) and managed to beg and borrow some other bits and pieces from around the town such as the fire pit and wine crates. The Christmas tree and decorations put up by James and the team filled the reception with the smell of pine trees and the wood fire – perfect!"
"Getting married has been such a lovely experience – made even more special by the people along the way. We have been so overwhelmed by everyone who has gone above and beyond to make our special day possible. We feel so lucky to have worked with the most amazing venue, and brilliant suppliers, all of whom we could not recommend more highly. We're also really grateful to the people of Morzine, who let us share their beautiful town for a weekend. So many people in the town went out of their way to help make our dream a reality. We can't wait to return and reminisce about our wedding for many years to come!"
"The wedding band was really important to us – and the first thing that we booked! We are really lucky to have friends that have set up Salut Band. They are incredible, and we were so pleased to be able to persuade a smaller version of the band to travel out to France to play for us. They kept everyone on the dance floor all night, and were better than even my high expectations!"
Congratulations Abi and Tom from everyone here at French Wedding Style!
For even more from Abi and Tom's special day watch their beautiful wedding film created by Studio Polly…
The Farmhouse Morzine Wintertime Wedding Snapshot
Wedding Vendors
Venue: The Farmhouse Morzine | Photographer: Eight Bells – Wedding Imagery | Videographer: Studio Polly | Wedding Dress: Ritva Westenius | Hair: Luci Green – Four London | Hair: Kerry Brooker – Mountain Hair | Make Up: Etoile des Neiges Institut de Beauté | Florist: The Floral Kitchen | Grooms Outfit: Jack Bunneys | Accessories: Liberty in Love | Accessories: TurtleDoves | Bridesmaids Dresses: Adrianna Papell | Celebrant: Kay Evans – Always Number One | Entertainment: Salut Band
Save
Save