Firstly Happy Easter!  Did everyone get lots of lovely chocolate?  I got some lovely dark chocolate eggs, which along with cups of coffee have been one of my companions over this bank holiday weekend.
I have been hinting that an evolution was coming to the blog for a few weeks and you can see from the refreshed design and new layout and navigation that it is here!  If you are reading this is your RSS or via email, be sure to click through to the site to view the evolution.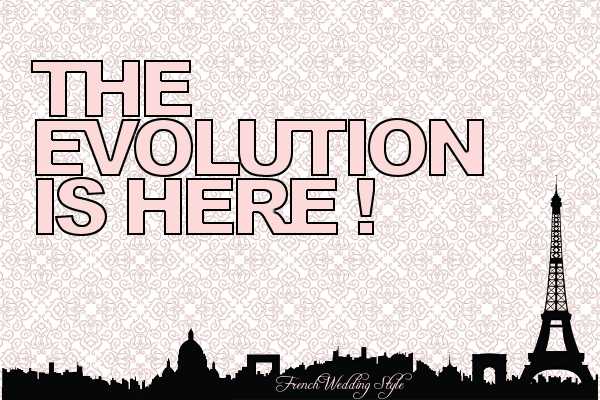 Mr Trulove, my fabulous husband and partner, has worked a miracle on French Wedding Style and it looks like a whole new blog!
I am terrible excited about the evolution and there are many more changes to come over the following months, but this is a fabulous start, non?
Have fun browsing around the new site especially from the new look home page and do be sure to leave a comment below and let me know what you think.