Happy Valentine's Day!  Whether you are celebrating with a lover, friend or family member, Valentine's Day for me is about celebrating love no mater what guise that comes under and in case anyone is wondering pets count to.  My two black cats most certainly get a cuddle and wished a Happy Valentine's Day!
Avid readers among you might have seen that I am now contributing articles and features to some other wonderful blogs on the web and it is one of these that I wanted to share with you today.  One such feature looked at what I would do if I was planning my own dream wedding and what better day to share this on Valentine's Day!
I have been married for a number of years and as I don't want to get divorced any time soon with the MA Divorce Lawyers even though they can make the process go by very quick, so to clarify for my husband who might be getting worried, I am going to be planning my dream scenario for renewing my vows in France or the dream wedding bloggers wedding.
I went on an interesting journey writing this post, what started off as a fun exercise, really got me to thinking as to which parts of my wedding day I remember and the elements I was looking to invest time and money in.  When it came to the theme of the day I didn't choose one as such, but looked towards our own style to act as a guide.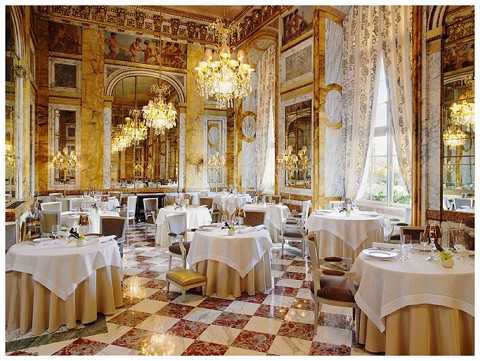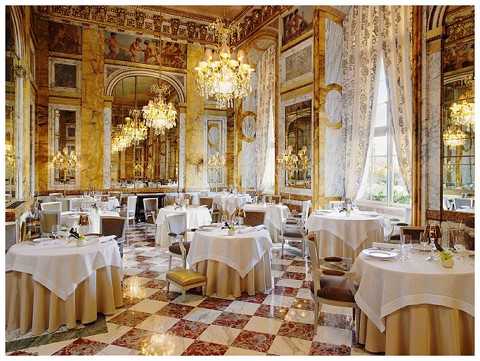 With my black hair, signature red lipstick and my husbands understated classic style, the all encompassing theme is old school vintage glamour with a red, white and black color palette.
My advice when looking for a theme or style for your wedding day would be to stick with your own style. Do not rely on trends to dictate your wedding theme, be true to yourself and your photos will never date.
Given a vintage glamour style and celebrating our love, the location just had to be Paris!  There are so many venues in Paris to suit all types of wedding from ultra modern celebrations, to rooms with an intimate traditional atmosphere, and of course not forgetting buildings steeped in history with an opulent feeling of vintage glamour.
Hotel Crillon on the world famous Place de la Concorde and in walking distance of the Louvre and the Tuileries Gardens, is the chosen venue.  Originally commissioned in 1758 by Louis XV, the Count de Crillon acquired the palace in 1788, where it remained in the Crillon family until 1907 when it was transformed into  a palace hotel.
The exquisite interior of the Hotel with its eight banqueting rooms, sets the glamorous tone for the celebrations, including the Salon Marie-Antoinette which is where Queen Marie-Antoinette is said to have taken music lessons.  Hotel Crillon is due to close its doors on 30th March 2013 for some restoration, but I had to include one of my favorite hotels in Paris, after all this is my dream wedding!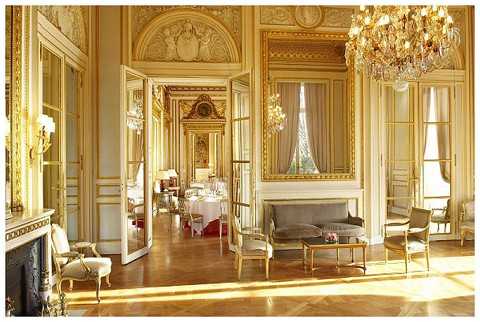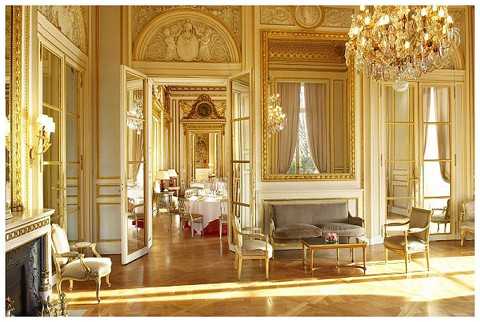 The decor in the rooms of Hotel Crillon mean that you can let them speak for themselves, you do not need to over decorate them but let their beauty become your wedding backdrop.  Keeping in line with the wedding colour and style, the flowers decorating the room would be classic deep red roses and tulips in the style of this by Panacea.
Bridal style should always be dictated in a large part by your own style and body shape.  At 5.4" with an hour glass figure I have chosen one of my favourite English designers Stephanie Allin and her Bardot dress.  The sweetheart neckline, nipped in waist and full skirt is just delightful, but on a twist I would be replacing the white belt for a jet black belt with matching sparkles as the Jo Barnes Vintage Gracie headpiece.
The bridal wardrobe would be finished with bright red Louboutin slingbacks and a classic red rose bouquet.
For my husband who has a very understated style, I have gone for a classic tuxedo but instead of the traditional bow tie, a skinny black tie such as Chase Crawford wore at the Golden Globes with his Dolce & Gabbana tux. I even went out of my way to shop in a french jewelry store for his ring. I would never have guessed that my first trip to a french jewelers would be spent looking at Mens Wedding Rings. I always thought I would be the one getting the jewelry.
I couldn't have a celebration in France without including a croquembouche as the wedding cake.  However I would opt for a slightly alternative version than the ones often created by Parisian Hotels.  As shown in the Cervia croquembouche designed and created by Zucchero Pâtisserie in the UK, the Cervia is the usually profiterole tower  but finished with Valrhona Ivoire 35% white chocolate fans and then dressed with Red Passion roses.
For the smaller details and in particular the wedding invite, I would find vintage romance books at thrift sales, find a blank page at the beginning of the book and actually write the invite into the book. A single red rose would then be placed into the book at the correct page and then closed with a ribbon securely tied around the book.
As this would be an intimate renewal, I could afford the time to create and hand deliver each invite to the special people in our life.
For the female wedding favor a collection of vintage brooches would be collected and placed on each female guest table setting in a black and red silk bag.
It is our 5th wedding anniversary in April and we are going to Paris, you never know……..
Have a wonderful Valentine's Day everyone and much love and best wishes to all  xxx
Monique xx