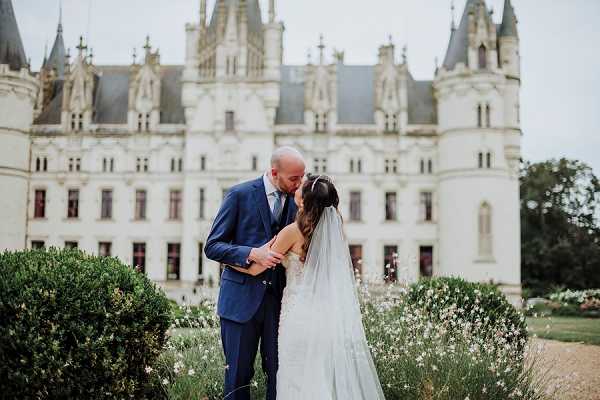 It's all about the allure of an outdoor wedding here at FWS today. Just imagine glorious warm summer sun, a fairy tale chateau as your backdrop and all your friends and family in one magical location for your nuptials. Today with the help of FWS vendor and Chateau owner Cynthia Nicholson we'll be offering you some top tips on how to plan your very own outdoor wedding.
Cynthia owns the incredibly beautiful Chateau Challain in the Anjou region of the Loire Valley in France. Along with her American family, they pride themselves on making you feel at home for your destination wedding.
"We pride ourselves on our service and staff, who go above and beyond to cater to all your needs. We really are a one stop shop for all your bridal needs, most of what we can offer you comes from our in-house staff : catering, fireworks, floral design, event planning/organisation, cake design, dj, etc… this enables us to be efficient and consistent with our high standards".
We'll now hand you over to Cynthia who will be sharing with us all the amazing benefits to hosting an outdoor wedding…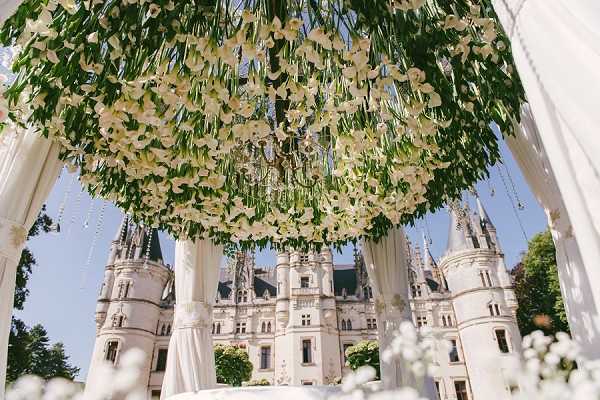 There is something so special about an outside wedding. Declaring your love to one another under the open skies is an unforgettable experience for everyone involved. But let's face it there are certain challenges to consider too.
I always try to take into account the season, especially when I'm thinking about the decor and design of my outside events. If you are considering holding your wedding outside, I would highly recommend looking into weather and temperature averages for that area around your chosen dates. I'm based in the Loire Valley in France, which generally has lovely long dry summers. Although my team believe I have magical weather powers (it never rains for my brides) it's probably due to the micro-climate at the Chateau.
If you are thinking of a destination wedding venue abroad, take a close look at the different locations their property can offer for your ceremony. In this respect at Chateau Challain, I'm spoiled with many different options available to me here. A majority of our brides choose the gazebo under a bouquet of flowers for their perfect day, but if it's too warm we can take the ceremony to the cool shade of the forest. If you are having a more intimate wedding then we have the Memorial tower or secret garden to wed you beneath the majestic fig tree. We also have a beautiful cathedral footsteps away from our gates if you so wish.
In short whatever the time of the year, spring, summer, winter or fall we have the perfect location. These are just a few of the options we offer here, but if your destination wedding venue is worth your time, they should be able to offer you similar options.
I love to compose wedding designs in harmony with the time of year. It's all about balance, Daisies are very 'en vogue' at the moment, and look marvelous added to a white rose bouquet, it's a perfect look for an early summer wedding. Additionally, a photo shoot in the sunflower fields in the middle of July and we have that perfect summer vibe.
There is also a certain sequence of events that will occur, for example after the ceremony we offer a cocktail hour, which is followed by the dinner and unforgettable after party. It's here I start get my serious planner head on, especially when organizing an outside wedding. Keeping the cocktail hour close to the ceremony area, within a short walking distance is best, remember your guests will be wearing heels! When dining outside there are lots of elements to consider, not just the weather! To carpet, or not to carpet? that is the question. If your destination isn't blessed with the same conditions as here in the Loire Valley, is a tent an additional cost or a wise investment?
As for the entertainment at the end of the night, even DJs like a stage of some description, let alone a full blown band! As boring as it might sound everything needs to be plugged in, can your venue supply the goods? These are some of the challenges to consider.
Never forget that, 'Sometimes it snows in April'! We are, after all, victims to the whims of nature. Always discuss a plan B with your wedding planner, and make sure the venue you choose can offer you options with same beautiful ambiance.
So to sum up, do your homework, or make sure your planner does too. Having a great dialogue with your planner or the contact at your destination wedding venue is essential. Decisions are part of planning the perfect wedding, make sure that your venue makes these choices easy for you. And above all remember to enjoy your fairytale!
To see more from Chateau Challain check out this beautiful:
The Allure of the Outdoor Wedding Snapshot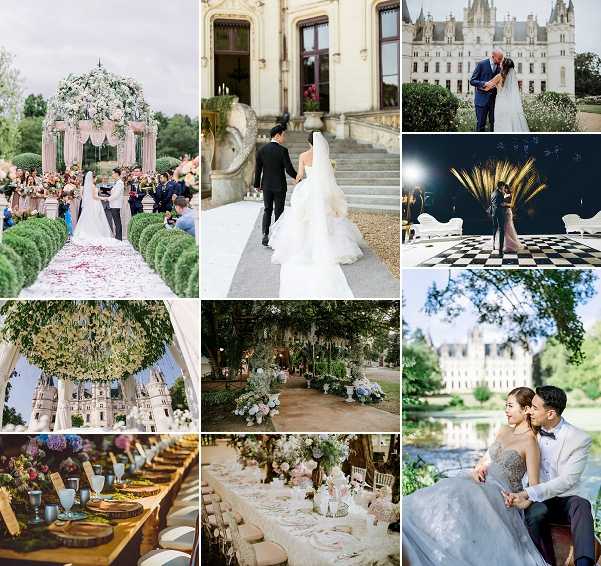 Photography Credits
Flavio Bandiera Photographer | Daniel Griffiths Photo | Anne Bequette Photographer | Jose Ruiz Photo | Janis Ratnieks Wedding