Ah Paris you are such a beautiful setting for us to head to today, for a sweet real elopement in Paris by FWS Vendor Luxe Paris Events.  I will never tire of seeing this wonderful city through the eyes of different photographers and couples, each one sharing their magical experience of Paris with us.
For those eagle eyed readers you will recognise Billy of Luxe Paris Events as my right hand man at the recent FWS Soiree in Paris, and you can see him today equally sprinkling his luxury magic on the romantic elopement of Halima and Michael.
Bride Halima says: "Our wedding day was the best experience I have yet to have! It was exactly the fairytale day I envisioned. From the start we knew we wanted a non-traditional wedding and since I have an immense love for Paris we knew a quaint elopement that focused on just us two was exactly the right choice!
Waking up at the Westin Vendome proved to be the beginning of the most idyllic and whimsical day. We were upgraded to a suite upon check-in that was just splendid and had a breathtaking view of the Jardin des Tuileries and Eiffel tower.
To further the gorgeous nature of the day I was blessed with the most talented team; together they created a stylish, beautiful and simply romantic elopement that was dream-worthy. Pair that with the most beautiful gown from the talented designer Hayley Paige and I was feeling like a princess ready to marry my prince.
Our first look was in Place Vendôme which is full of boutiques which made it feel that much more luxurious… Parisian's first glaring into the windows of Chanel and Dior and then clapping and smiling with excitement for us as we just glared at each other. That continued throughout the day when several people offered us "félicitations" as we passed them on the streets.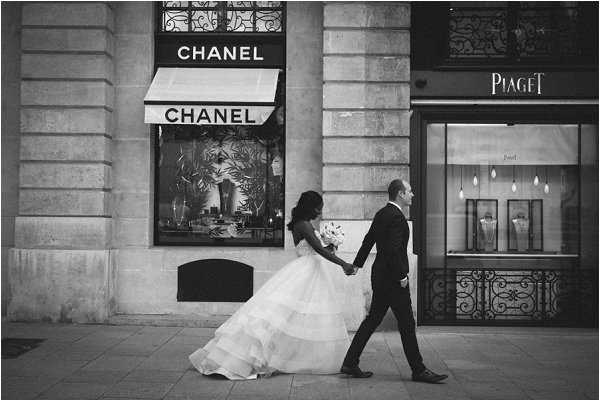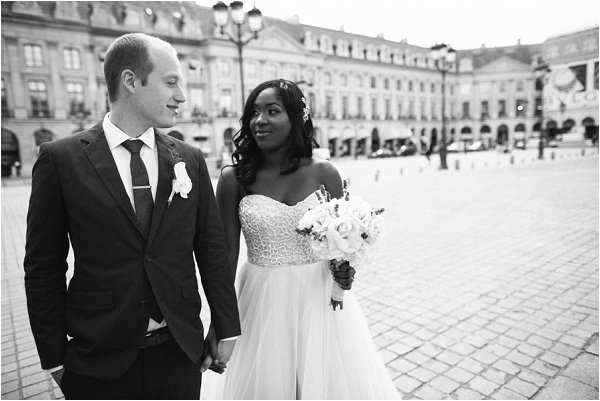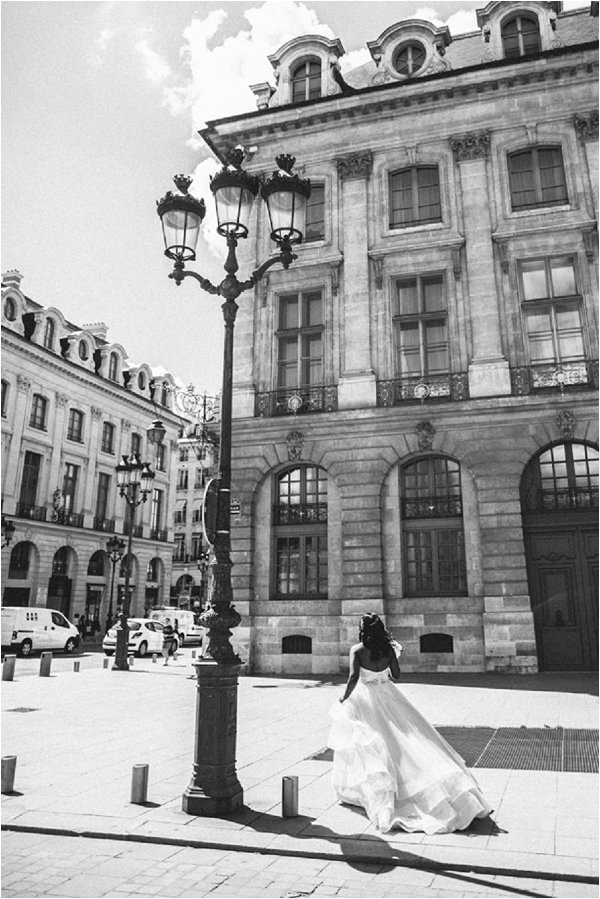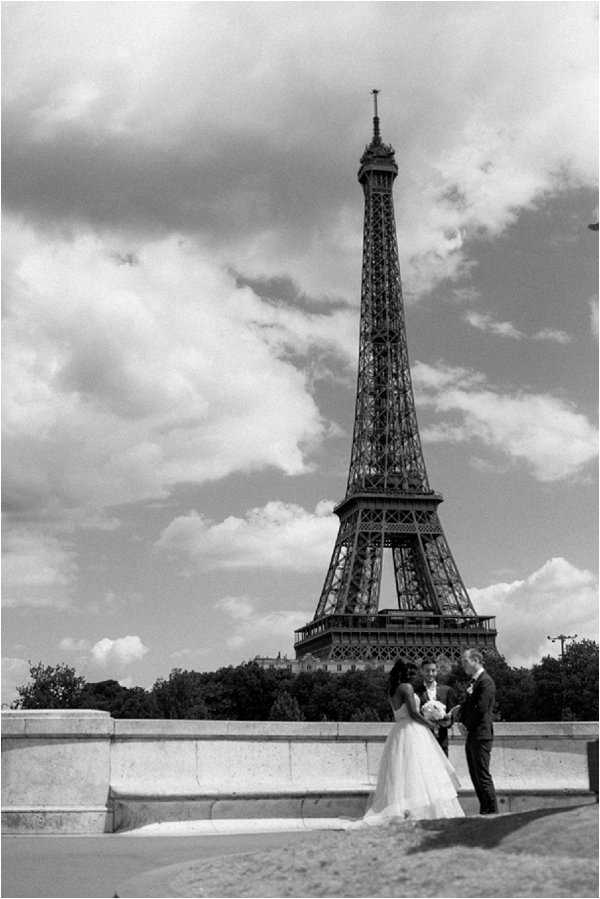 We found so much joy in whisking through the vibrant Paris "rues" in our little vintage mint green Citroen convertible. The sky was a clear beautiful blue and the sun shined down on us as we watched the people, buildings, and gardens, monuments and statues go by. We exchanged vows on the magnificent Pont Bir-Hakeim where we also attached our "love lock" and gleefully tossed the keys into the Seine while the Eiffel Tower gleamed in the background.
To make the day even sweeter, as we passed the Louvre for some photos we stumbled upon a few string musicians playing on the street; in this moment we began to dance our first dance as they continued playing soft beautiful tunes… a memory that will forever remain my favorite!"
Real Elopement in Paris Snapshot
Wedding Vendors:
Planning, ceremony, flowers: Billy Folchetti of Luxe Paris Events | Dress: Hayley Paige | Photo & Video: Philip White | Hair: Ciara Costenoble | Make-up: Zara Razavy | Car: Paris authentic