Happy Monday morning to everyone and I have a fabulous treat to start of the week a sweet shabby chic photo shoot all the way from Paris by the lovely Frédérique from The Wedding Team Room.
The photo shoot is a summery rustic country wedding styled shoot, complete with a delectable dessert table, beautiful decorations and absolutely stunning flowers arrangements to shape and add character to any wedding celebration.
I am going to pass the narration over to Frédérique: "I love English blogs and I wanted to learn from them and put together a shoot that showcases all the wonderful sweet delights and beautiful characteristics we have in France. France is Paris but it is also a country with regions that are full of wonderful treasures that deserve to be showcased.
I wanted the shoot to be in the  spirit of  an intimate wedding celebration in your parents garden. Enjoy!"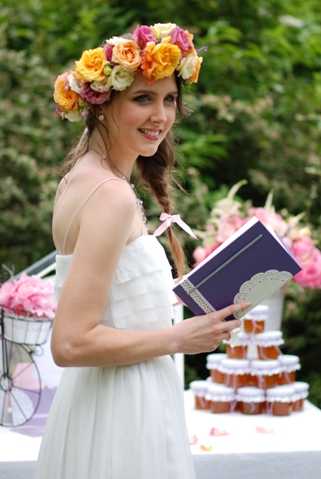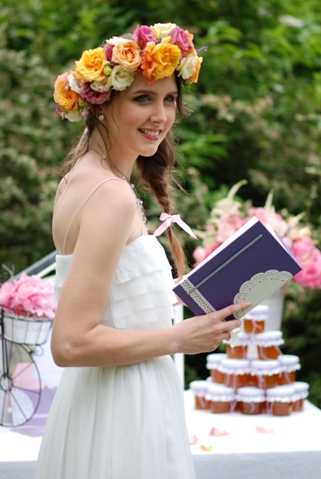 "Small jars of homemade apricot jam, lace doilies bought on etsy and twine baker (in artichoke hearts)."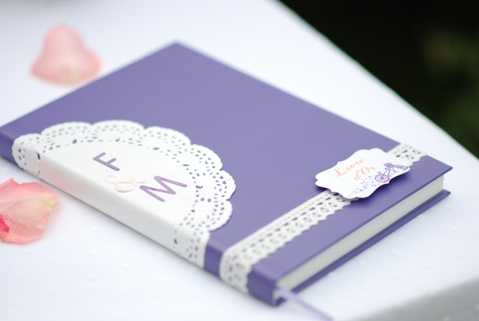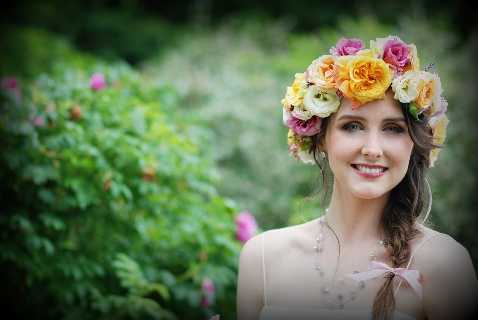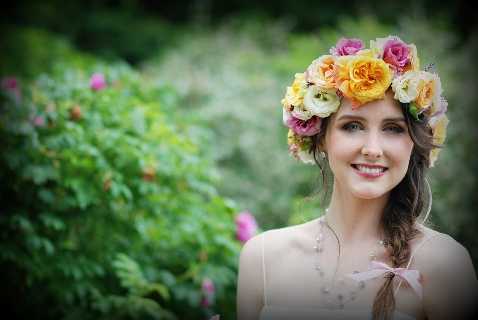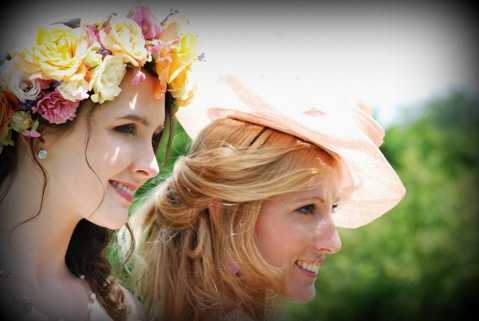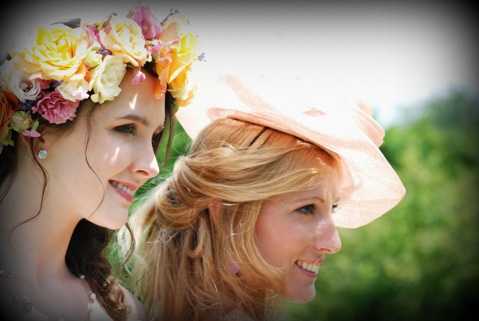 "Melissa, My Lovely "Bridesmaid" of this beautiful day, freshly married for only three days from the date of this shoot!"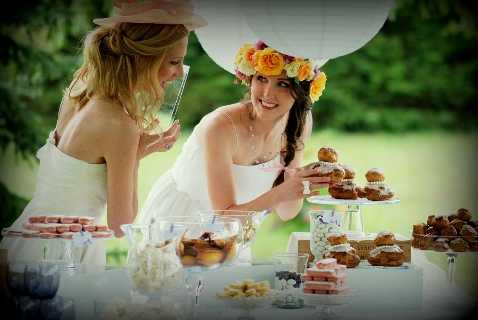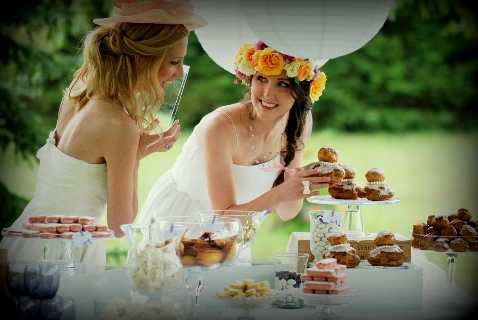 "I love this picture! A simple but delicious buffet!"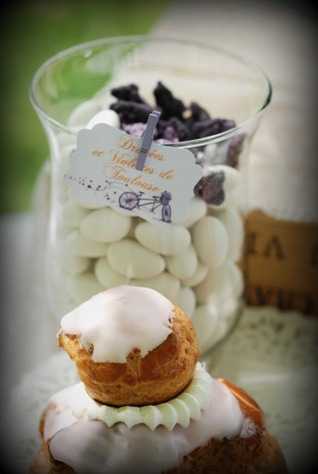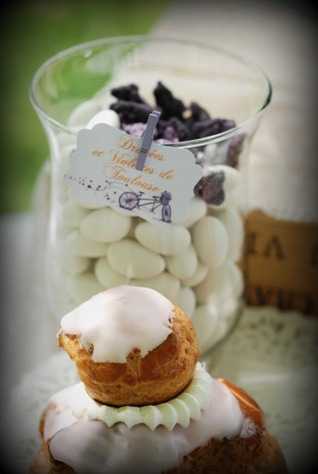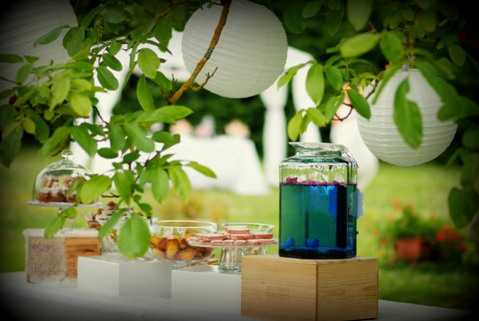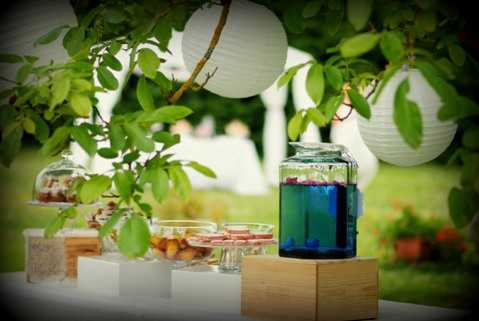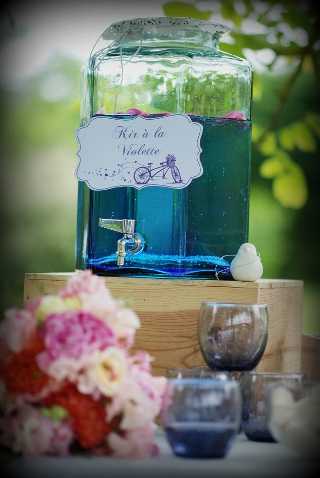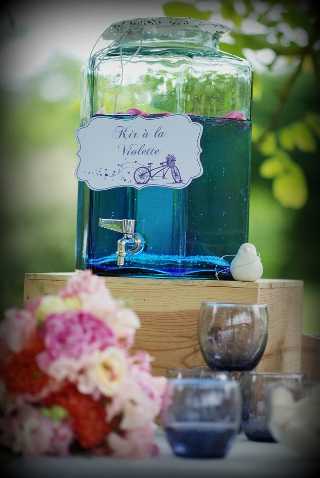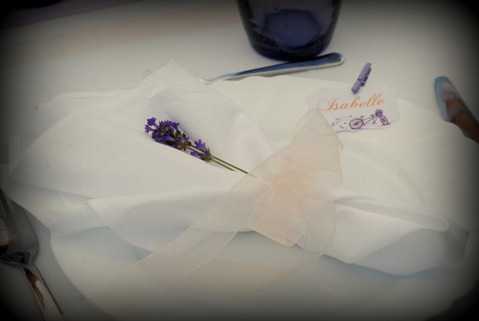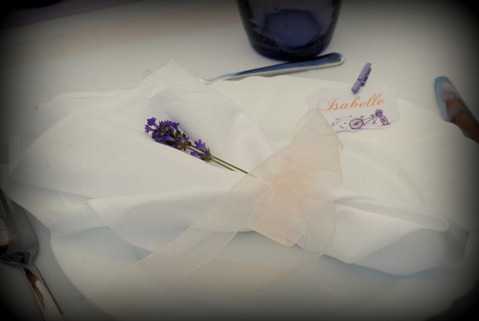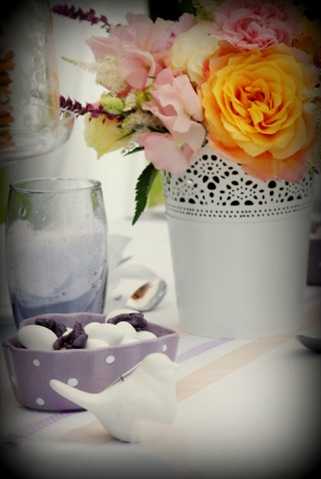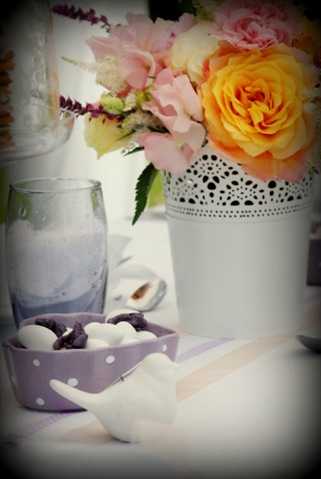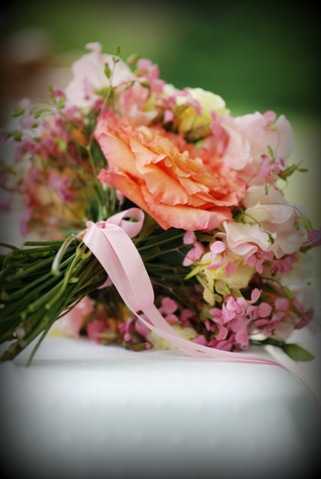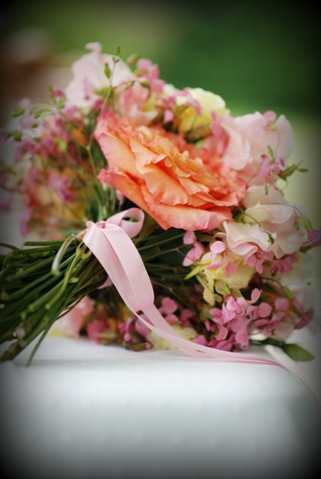 Merci beaucoup to the lovely Frédérique from The Wedding Team Room for submitting the shoot.  Visit The Wedding Tea Room Blog for even more beautiful photos from this shoot www.theweddingtearoom.fr
How beautiful does that dessert table look?
Monique xx
Credits
Creation, design and coordination: Frédérique Sivadier: The Wedding Tea Room
Consultant design: Chantal's blog d'Escargotine
Models: : Melissa de Prête moi Paris and Quinn Connors de Quinntessential Style (Two American friends who live in Paris and lovers of France)
Style  Makeup and hair: Laetitia de Platinium pro coiffure
Florist: Frédéric Bertin
Photographers: Noel Fouque and Maiwenn Pibouleau
Max Mara Dresses  – Accessories: " Folie Douce" in Paris
Location : Private garden in Normandy