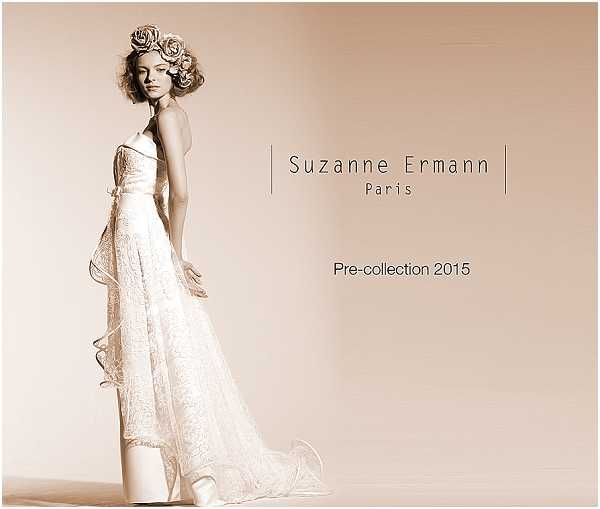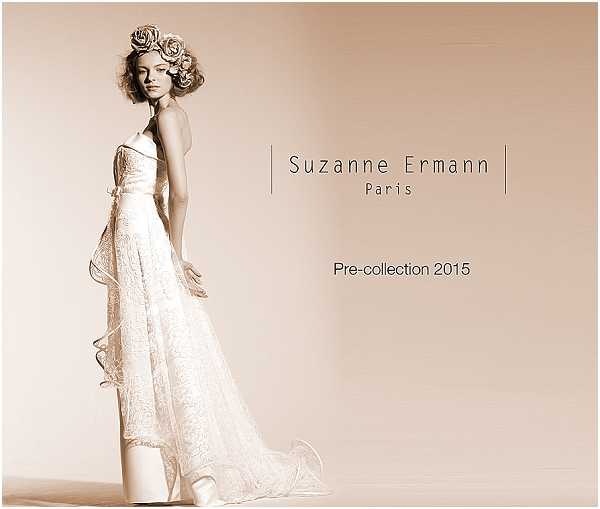 I have run the blog for nearly 3 years and I still get just as excited about showcasing beautiful bridal outfits as I did at the beginning.  Today I have the great pleasure of sharing the pre 2015 Collection of Suzanne Ermann wedding dresses.
Longtime readers of the blog will know that I am a fab of Suzanne's signature style of wedding dresses, especially the pleats, hoops and her famous twills that come to life at the slightest motion.
A Paris based designer Suzanne honed her skills amongst iconic designers including Chanel, Chantal Thomas and Mugler after graduating from the Employer's Federation School of Haute Couture in Paris.
The Suzanne Ermann pre 2015 Collection is modern and graceful,with a mixture of hem lengths in neo-romantic styles, revealed by the large headdresses of flowers and fabrics.
Dare I ask which is your favourite?  I love the sultry nature of Nikita!
To find out more about Suzanne Ermann's bridal wear and design process visit www.suzanne-ermann.com/en/.  UK brides can find their Suzanne Ermann dress at Rachel Scott Bridal, US Brides can find their dress in San Fransisco, New York and Atlanta or visit a Suzanne Ermann boutique in Paris or Lyon.