I love featuring proposals as it is the start of a couples wedding journey, but today's surprise proposal in Paris has a twist – the lucky lady didn't even know her boyfriend was in Paris!
Prannay and Ushma are from Dubai and Prannay contacted Paris photographer Rhianne Jones to be a part of the surprise.  Rhianne: "Prannay contacted me to let me know he was planning on proposing to his girlfriend Ushma on the Pont de Bir Hakeim, overlooking the Eiffel Tower. However the twist was that Ushma did not even know her boyfriend was in Paris. She was over from Dubai to visit her brother who lives in London, and Prannay told her he was flying to India to see family!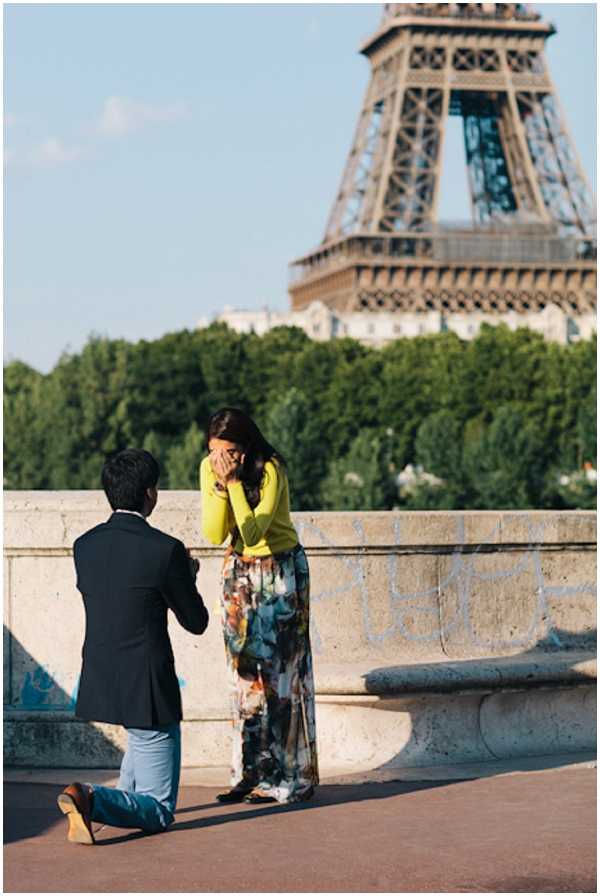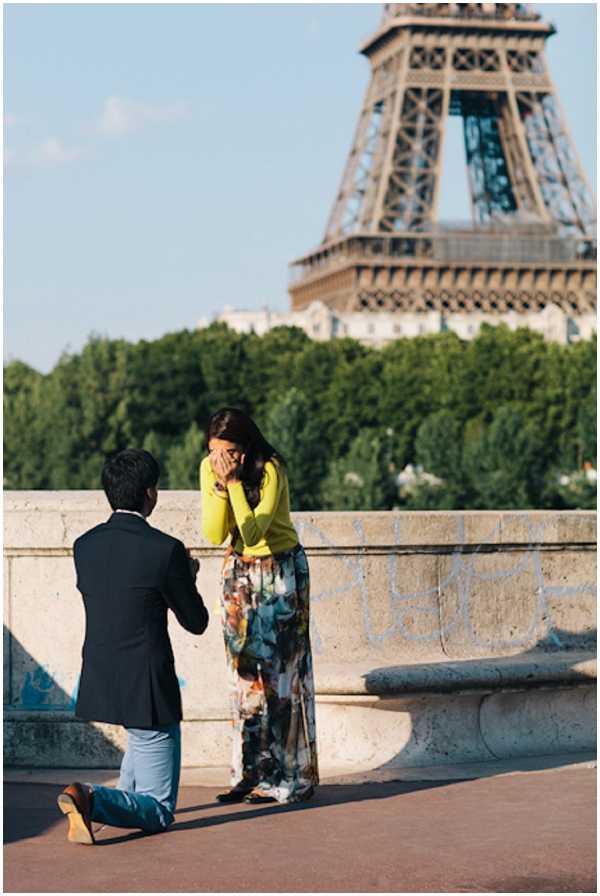 So Prannay and I waited on the bridge for Ushma and her brother to walk across, and I'm not sure who was the most nervous out of the two of us! It was quite a battle to keep tourists away from Prannay's chosen spot, and by the time Ushma arrived quite a crowd had gathered to witness him pop the question! I loved the look of shock on her face as he walked up to her and then proceeded to get down on one knee! Of course she said yes, and they got a big cheer from their new fans.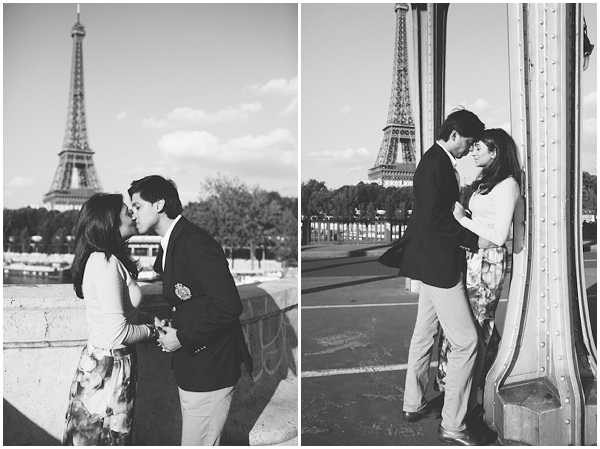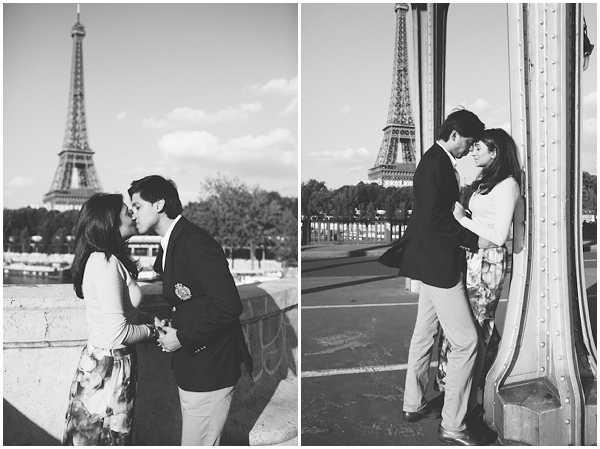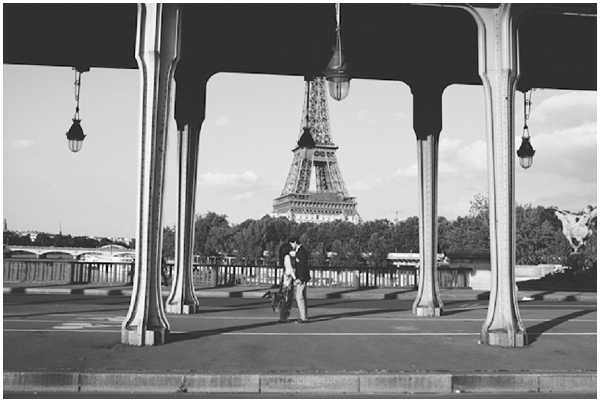 Ushma said of her day: "I was told that we were going for a formal dinner with some family friends and I had not packed many formals or nice clothes as I intended to shop from Paris! My outfit was not as they planned it would be. Prannay wanted me to wear this black dress which I didn't even see the point in me bringing with me. So I kept it casual and thought I'd buy clothes the next day. Little did I know, that would be the most special day if my life! My brother didn't guide me too much as he thought id get a hint if he insisted about my dress up! Prannay however wore a very smart Ralph Lauren jacket."
Rhianne continues: "Once Ushma had got over the shock we took some portraits along the bridge and on the Champs des Mars just as the sun was setting, then the following morning (whilst they nursed their hangovers!) we strolled along the Canal St Martin for some more engagement pictures."
Following the engagement and celebrating their love in Paris, Ushma shares the rest of their weekend: "We were staying at the Napoleon hotel near the champs élysées, and it was a great stay. We had a beautiful terrace suite and the services were lovely. We moved to St James' Albany hotel on Rue de Rivoli after a few days as they were all booked. We liked that as we got quality time in two completely different areas of Paris.
We didn't have many plans as such, we were very spontaneous with our activities and we went to queen club one night.
On our last night, we packed up a picnic bag and went to the park under the Eiffel Tower and stayed up there until the early hours of the morning. That was very pleasant as we don't get to do such things in Dubai. We have spent most of our trip on our feet! Literally walking all over Paris, and all worth it.
It's all so beautiful, and the weather would be just right during the night time. Instead of cruising the canals, we walked through all the bridges. It was so lively yet peaceful. It has been the most magical experience, sometimes it's seems so unreal. When I replay everything in my head, It feels like a dream. All credit and thanks to the most perfect human being who I'm so grateful to have met and so fortunate to spend the rest of my life with."
I love that it was a total surprise, so romantic!


Photographer:
Rhianne Jones Photography Website: www.rhiannejones.com
Facebook: www.facebook.com/rhiannejonesphotography
Twitter: www.twitter.com/shriannemary
Email: [email protected]