A wedding in Paris is a dream come true for any girl. And when that trip is an elopement planned secretly by your fiancé? It doesn't get any more fairytale than that!
This fairytale is exactly what A.J. had in mind after proposing to Annie, coordinating with Bliss Travels for months to create the ultimate experience. After a quiet ceremony in the Philadelphia town hall, where they were legally married by the Pennsylvania governor, A.J. unveiled his well-concealed plan to new wife, much to her delight!
French Wedding Style Blog – Photography Bliss Travels
Once in the City of Love, A.J.and Annie were whisked by private car to their stunning Left Bank hotel suite. Bliss took them on a private walking tour of the city, where they took pictures, relaxed, and indulged in classic French cuisine.

On the big day, Annie spent the morning being pampered and getting her hair done professionally (A.J. had truly thought of everything) and slipped into a flowing, perfectly fitted satin sheath.
They were married in a simple ceremony in the hotel's gorgeous 18th century salon, throughout which rose petals, votive candles, and bouquets of tulips (Annie's favorite flower), had been placed with the utmost care.
After saying their own vows, A.J.and Annie took a brief respite with hand-selected canapés and champagne. Once they were suitably rejuvenated, they traversed the city—with frequent champagne breaks—taking pictures at their favorite Parisian sites—even putting their own "love lock" in amongst the hundreds on the "Lovers' Bridge", the Pont des Arts, just across from the Coeur Carré of the Louvre.
Nothing could dampen the spirit day (besides the surprise drizzle that found them at the Eiffel Tower), which ended with a decadent Michelin-starred meal overlooking the twinkling City of Lights. Their happiness made the trip a joy to be on for everyone involved, and a promise of many blissful, love-filled years to come.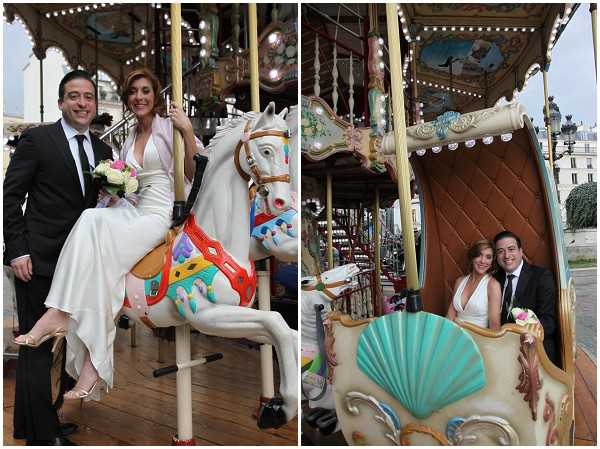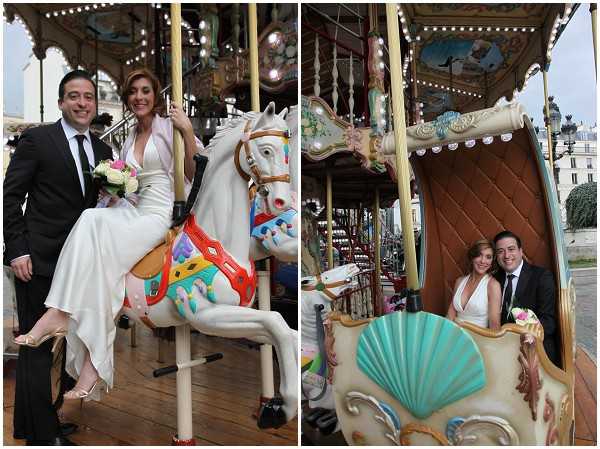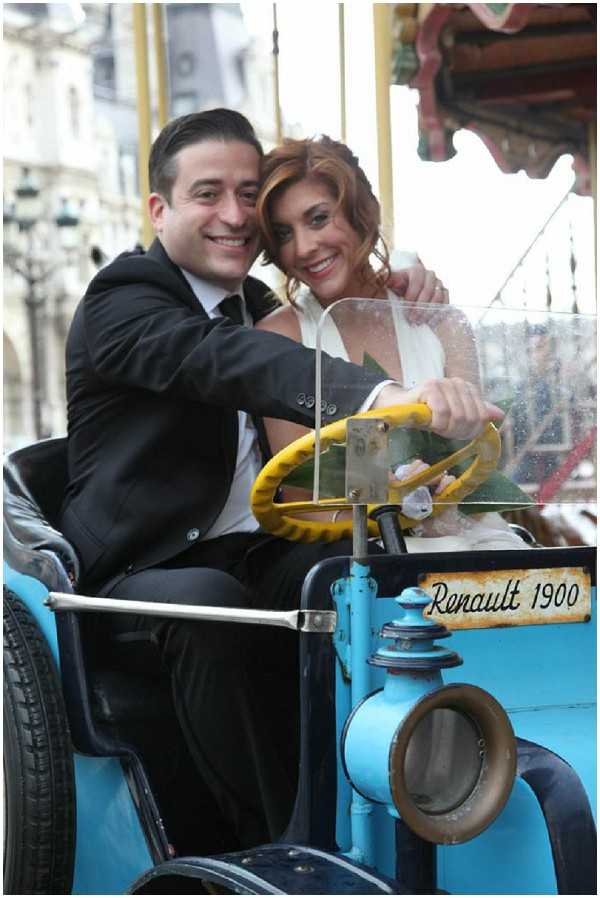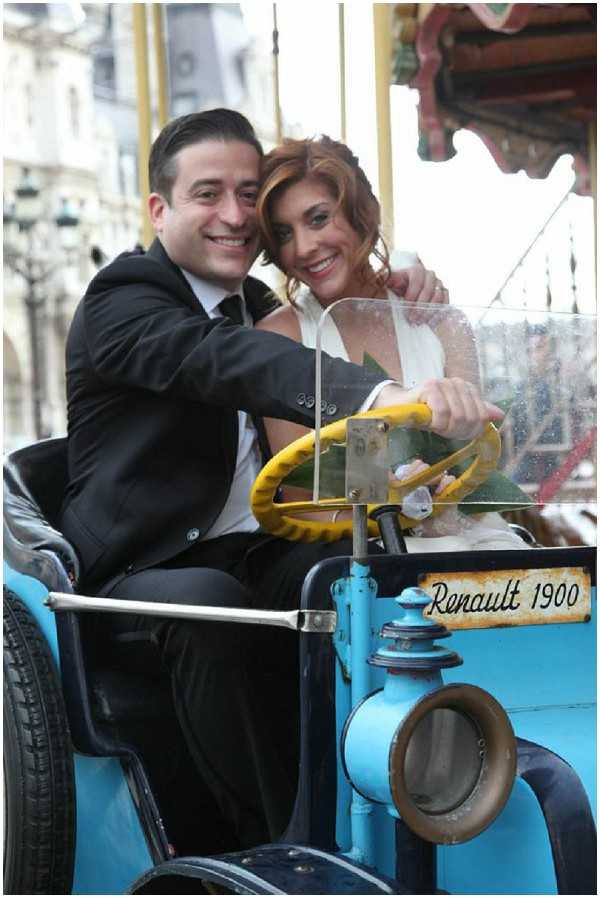 What a stunning Paris skyline as a backdrop for their wedding day and remember, all good wedding planners can produce an umbrella when needed!


 Wedding Suppliers
Wedding Photography: Bliss Travels
Hair: Josselin & Bernard.
Make up: Bride
Wedding Venue: Romantic boutique lodging available through Bliss Travels
Wedding Dress: Nicole Miller Philadelphia and owner Mary Dougherty