Fun, sunny outdoor wedding in South of France at Le Logis de Puygaty that is everything an idyllic summer wedding should be.  Bride Annalisa wore a sophisticated Suzanne Neville dress, groom and groomsmen wore grey metallic suits and the wedding guests dressed in bold prints and colours perfect for the heat and backdrop for a South of France wedding.
Groom Neal: "Having arrived at the wedding party somewhat late, we really wanted to do something different with our wedding and having been guests at a wedding in Italy previously, we initially discussed the idea of getting married abroad. In 2010, we holidayed in the Charente region of South West France and fell in love with the area.
During our holiday, we were very lucky to find the amazing venue of Le Logis de Puygaty and whilst enjoying a memorable two night stay at the venue, we agreed that it would make a fantastic wedding venue. When I finally stumped up the courage to propose to Annalisa and we started to discuss potential wedding concepts, Annalisa did not need a lot of encouragement to agree to plan an amazing wedding week in rural South West France, with Le Logis being the chosen venue.
We can both (now) say that the wedding planning process in France was a real adventure and we feel (metaphorically) richer for the experience. With the support of superb local organizers and a very accommodating venue, we were able to achieve the wedding we dreamed off. Now to pay for it….
As such, our wedding organizing expertise, is now available at a very reasonable daily rate 😉 "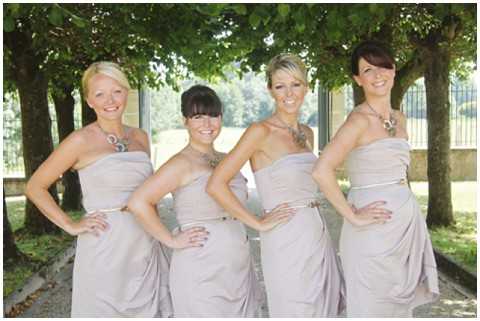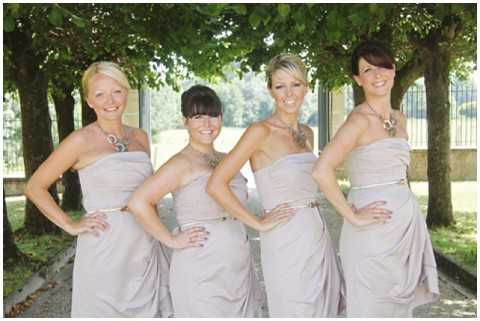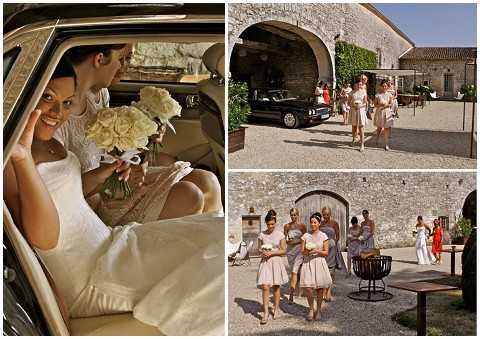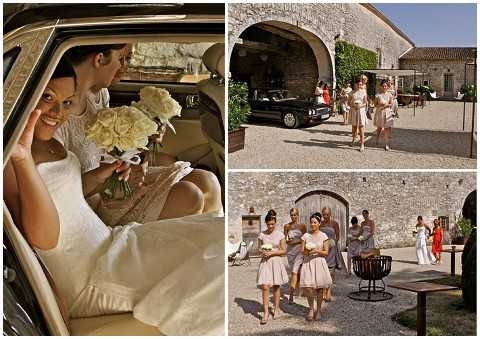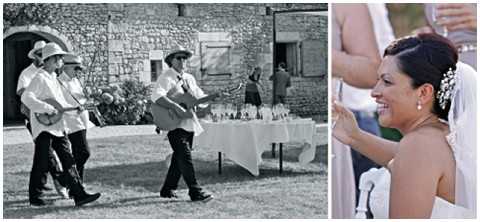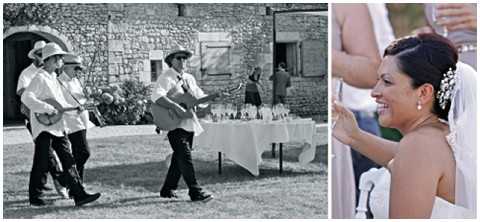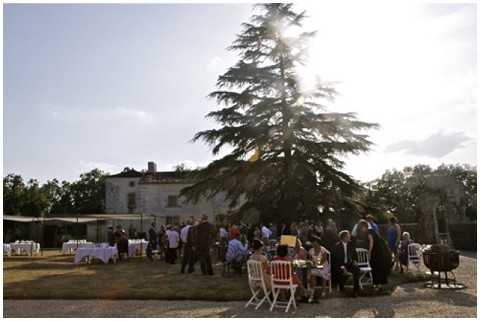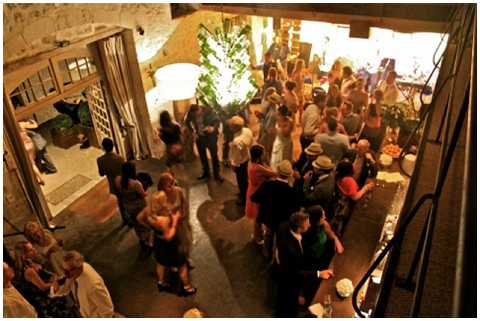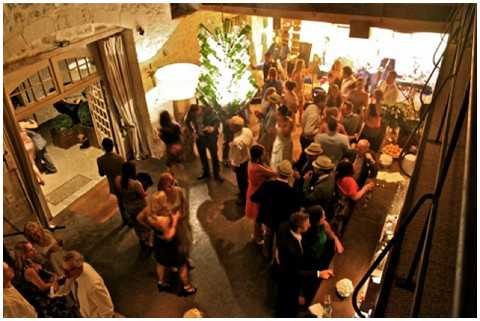 The couple and guest shots from Anna and Neal's wedding are such a delight, everyone looks like they are having a wonderful time and making memories.


Wedding Suppliers:
Venue: Le Logis de Puygaty
Catering: We used Events by Nicolas, based in Angloueme, France. Highly recommended!
Florist:  We used a small local florist in the village of Montmoreau in rural South West France.
Dress:  The dress was Suzanne Neville and the bride looked amazeaballs!
Accessories: Glitzy Secrets and 90 amazing guests. Lots of champagne and cognac.
Jewellery: – my wedding gift from Neal.
Entertainment:  A random French / English band that live in South West France. Very good!
Cake:  The cake was provided by the caterers. We chose a traditional French wedding cake, a croquembouche. The feedback from the guests was very positive!
Photography:  The best photographer in the world Shoot It Photography