Today's post is inspired by the horrible day that I had yesterday, so I decided to bring some sunny cheer into my day with sunflower wedding inspiration.
I have two black cats a little boy Clyde and a little girl Chloe, who have been part of my family for 6 years.  It might be the fact that I work from home, but I have many a conversation with these two throughout the day.  So when I had to take Clyde to the vets yesterday for a mini emergency op, I sent most of the day worried and feeling glum (along with some tears).
He is home now with a rather fetching blue collar around him and a very grumpy look!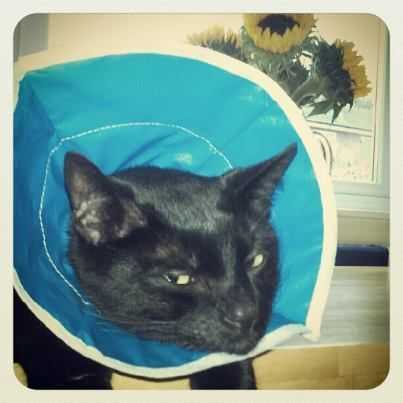 My lovely hubby went and brought me some sunflowers to brighten up my mood and thus a last minute sunflower themed post to bring a little cheer into everyone's day.
Sunflowers are native of the Americas and are widely know for being a cheery flower and representing the sun.  Even the word sunflower is cheery, but now there are also many varieties that are not even yellow.
More recently the sunflower has also become a proud additional to the wedding flower halls of fame, from adding yellow accents such as Jessica's bouquet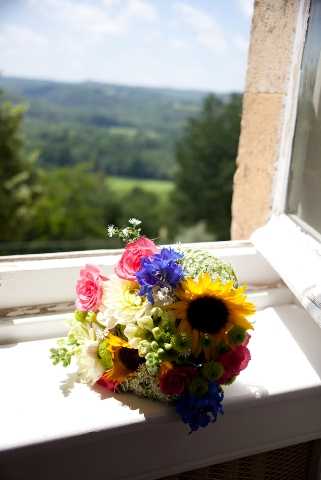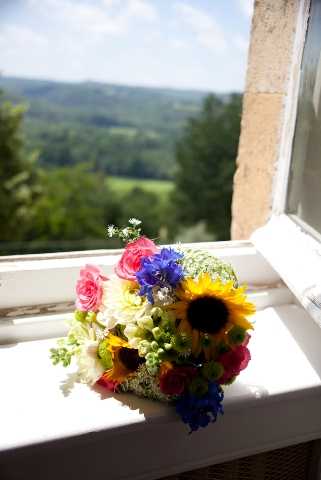 to becoming the star of the show in Abi bridal bouquet.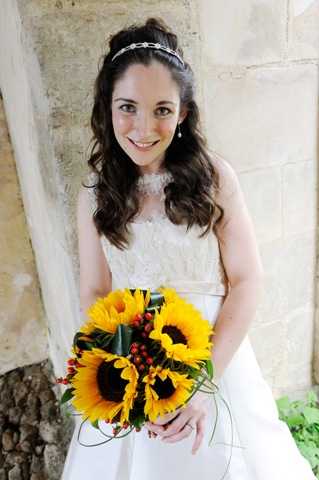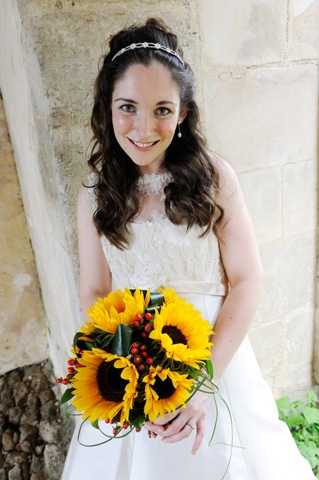 Celebrities such as Twilight's Nikki Reed also included a statement sunflower bouquet in her wedding to American Idol finalist Paul MacDonald at a Malibu ranch, confirming its place on the trend wedding flowers list.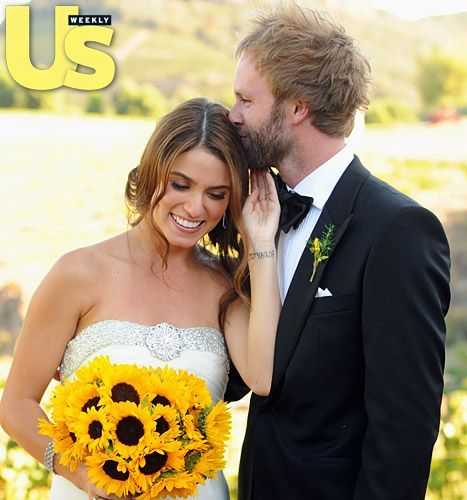 Source: USA Today
There are so many ways that the beautiful sunflower can also be incorporate into your wedding decorations, from simple rustic floral displays, to sunflower trees and also introducing greens and blues to create a dramatic look.
Whether real, artificial or sugarpaste sunflowers add a rustic and dramatic look when paired with a pure white wedding cake such as this one from SugarPlum cake shop.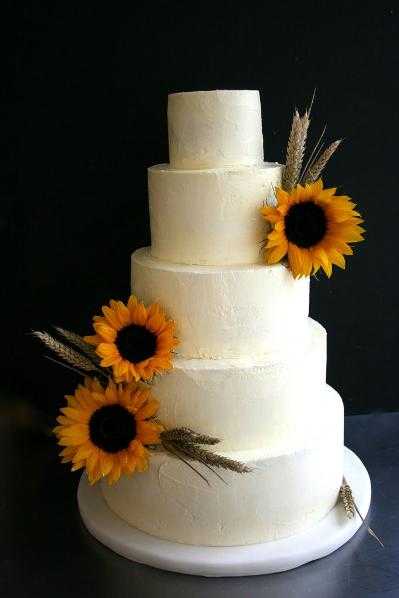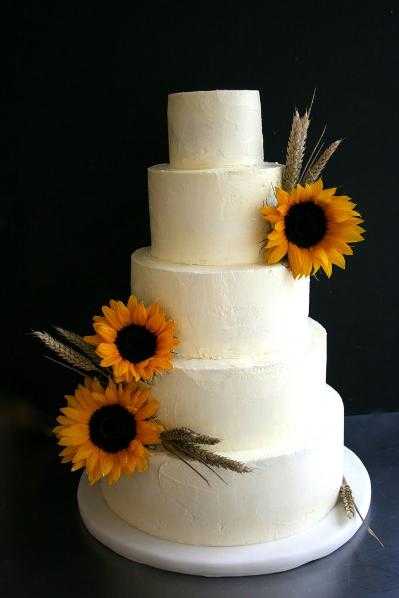 The sunflower theme can also be carried on throughout other areas of your wedding celebrations from sunflower cupcakes or to give your guests an idea of the theme on their stationery.
I hope that everyone has a cheerful day and if not the sunflowers help to brighten it up.