Hello lovelies, we hope you had a lovely weekend. Today we are heading over to the northern region of France for a Chateau Wedding in Normandy, which is known for its coastline of varied beaches and white-chalk cliffs.
Are you planning a destination wedding like today's lovely bride and groom? Have you considered prolonging the celebrations with a weekend wedding?
Lauren and Neil tied the knot at the stunning Chateau de Blavou in Normandy. They rented out the Chateau for a week long holiday for themselves and their closest family members, such a wonderful way of spreading out the celebrations and who wouldn't want to live in a beautiful French Chateau for a week!
I'll be passing you over to our bride Lauren who will be walking us through her big day…
"Lots of people asked us why we decided on a Chateau in Normandy and why a destination wedding… And also how on earth we came across Chateau de Blavou. The short of it is, my parents live in Paris, Neil's parents in Hampshire so Normandy is pretty much half way between Paris and London."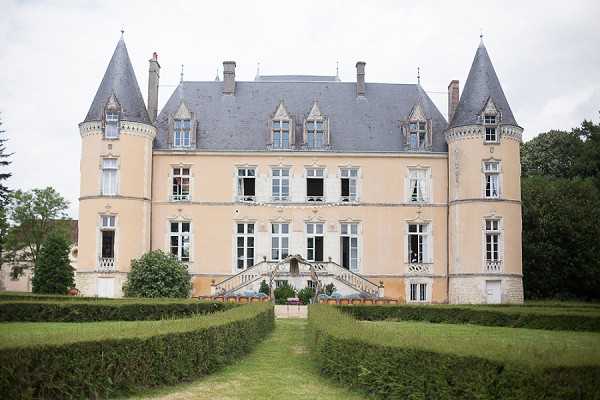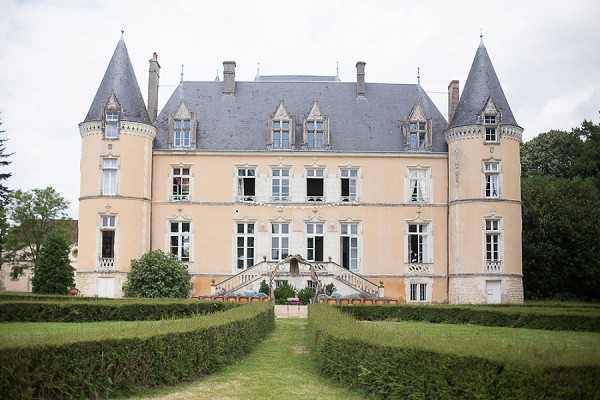 "I am originally from South Africa but that was quickly discounted because that's too far to ask the majority of the people coming to the wedding to travel. Neil also has elderly grandparents which are not able to travel that far. Neil spent many family holidays in France and has really good memories of northern France."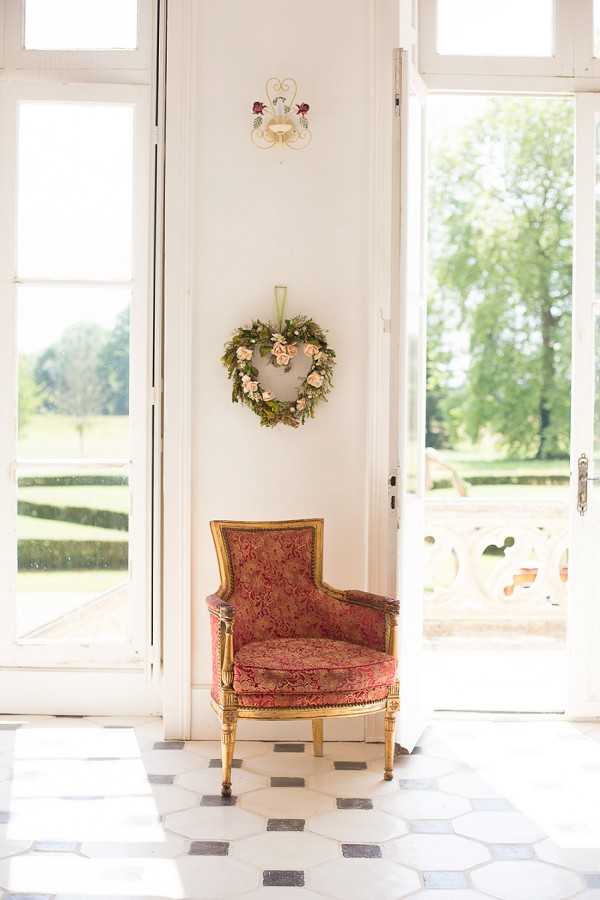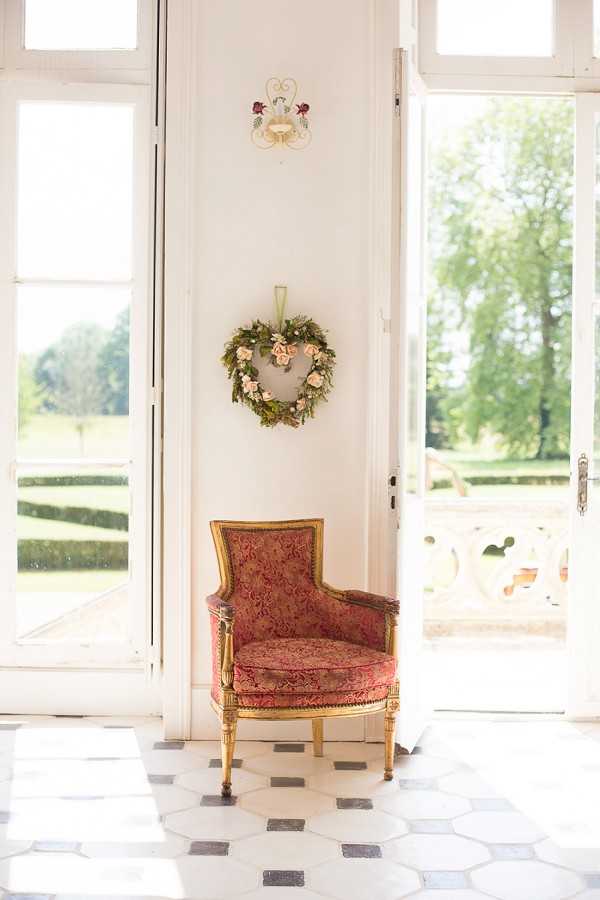 "Et voila, I conducted an intensive Google search in terms of our prerequisites and Chateau de Blavou came out tops. It is an incredibly breathtaking venue and is able to sleep around 30 people, which meant close family members were able to stay on the grounds."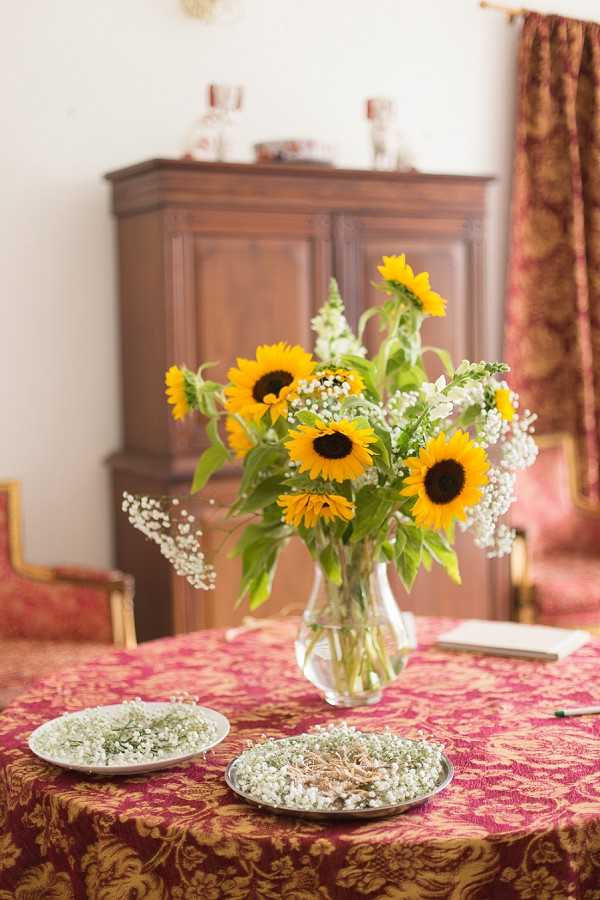 Lauren wore a stunning Phase Eight wedding gown with beautiful sequin cap sleeves.
"Chateau de blavou is almost like a princess castle and its facilities offered almost a blank slate in terms of creating a wedding. The owner had a list of caterers, musicians etc. who were able to provide services for the day. Neil and I made a few trips over to the chateau to chat to service providers and the organization itself was very easy."
Neil looked very dapper in his navy blue suit from Banana Republic finished off with a mustard yellow tie from Charles Tyrwitt which perfectly complimented their sunflower theme.
"We rented the chateau for a week – from Thursday to Thursday and we made a holiday out of it by inviting immediate family members to stay with us for that week."
Lauren was born in Johannesburg, South Africa and Neil was born in Beckton, East London. They met by chance as Lauren explains…
"Our meeting was by chance; I had come to the end of my Masters course and having nowhere to stay for a month I camped on the floor of a friend (Lilliana, who attended the wedding). It just so happened that this was in the same house that Neil lived in whilst studying for his PhD. A date followed (once I had moved out and found my own place), and we have been inseparable since!"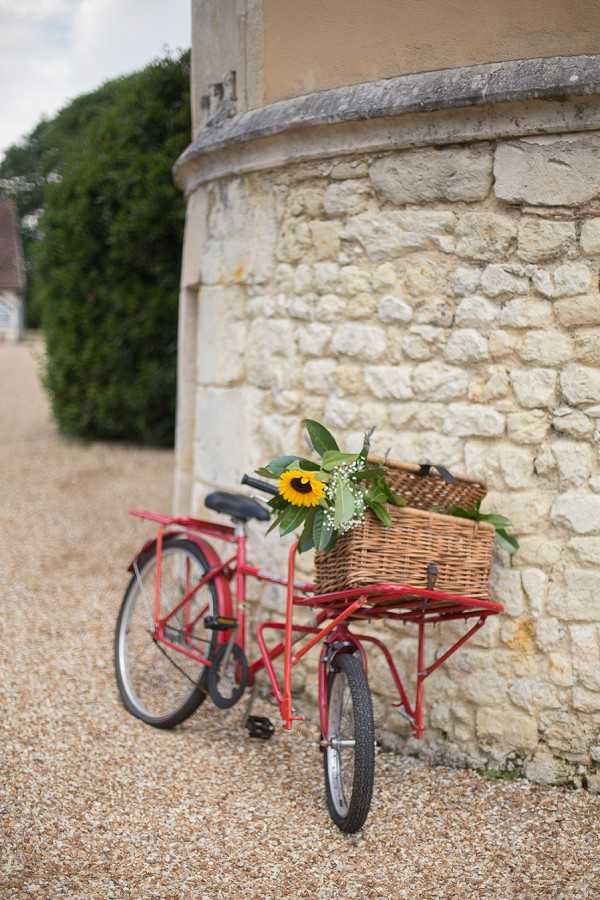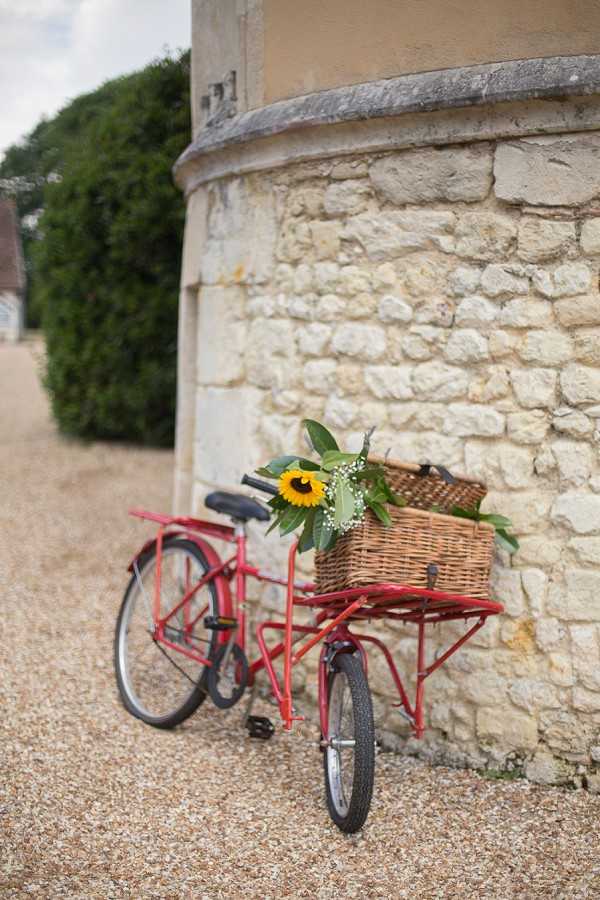 "Together, we are lucky to spend a wonderful life at our own flat in Hornsey, North London, under the shadow of Alexandra Palace. We have had the opportunity to travel across the world together (four continents at current count, although the honeymoon added another to that!), and enjoy the sights and sounds of London, particularly the food!"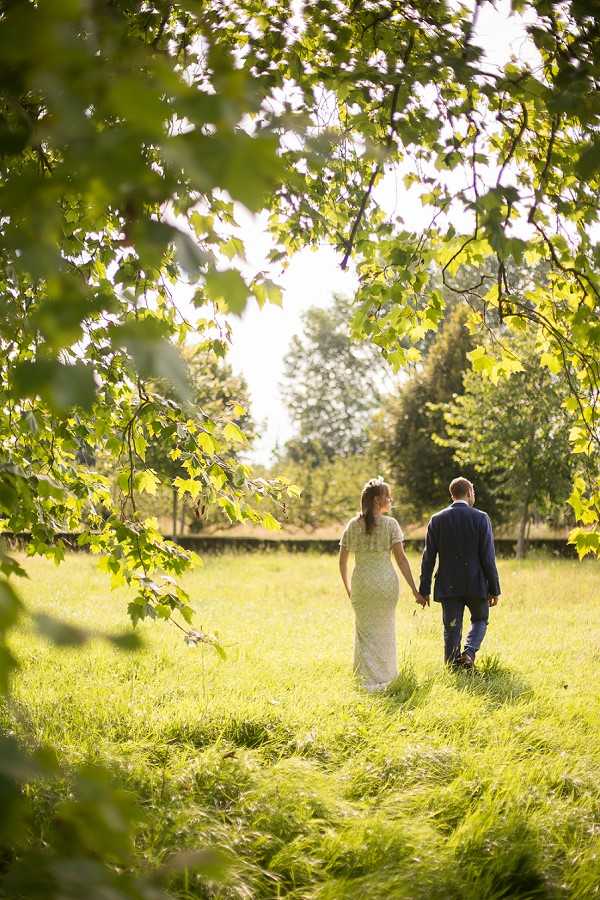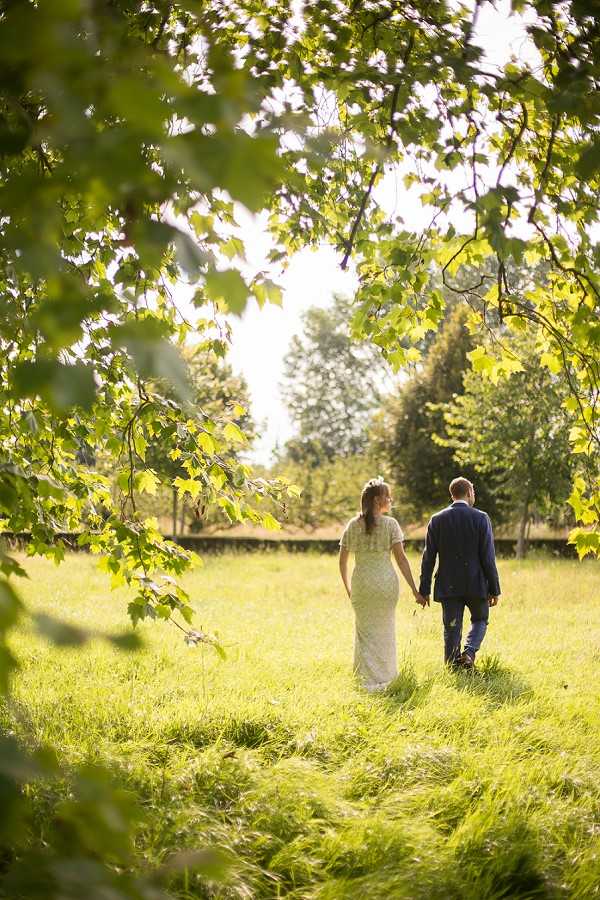 With the help of the Chateau owners, Lauren and Neil chose caterer Freddy Pommier of Hotel Tribunal who supplied these delicious canapes, the perfect appetisers for their guests. I'm sure they tasted as wonderful as they look!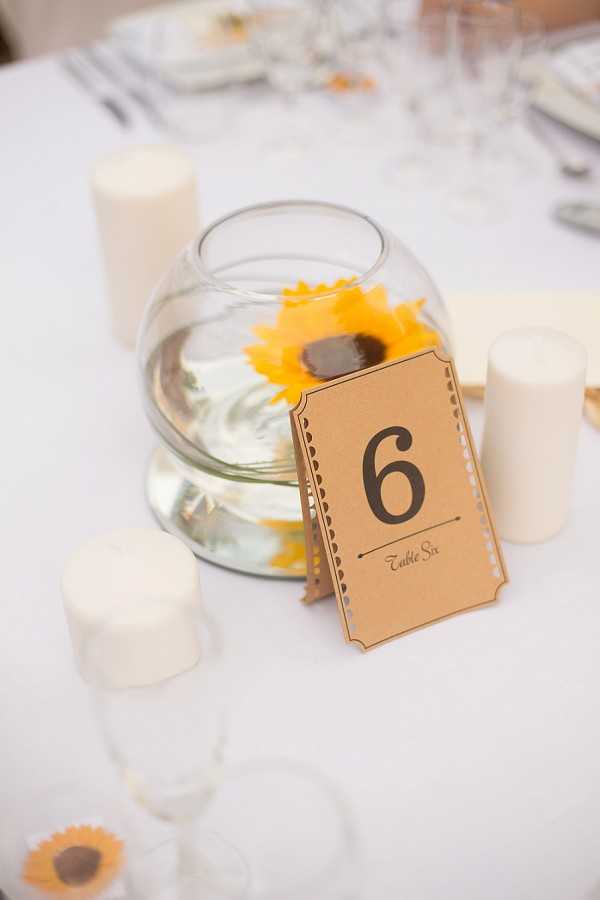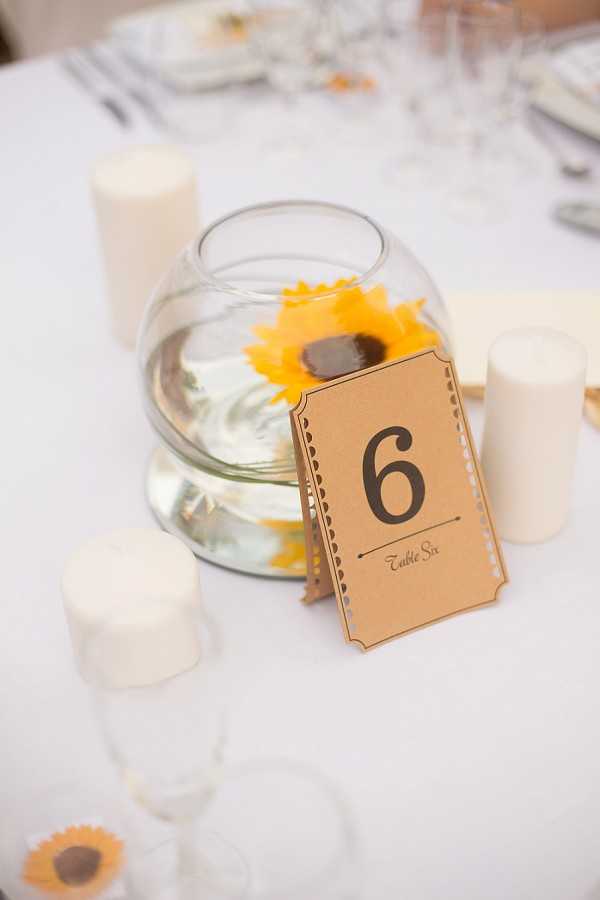 I love these sweet favors, such a cute touch and perfectly in-keeping with Lauren and Neil's sunflower wedding theme.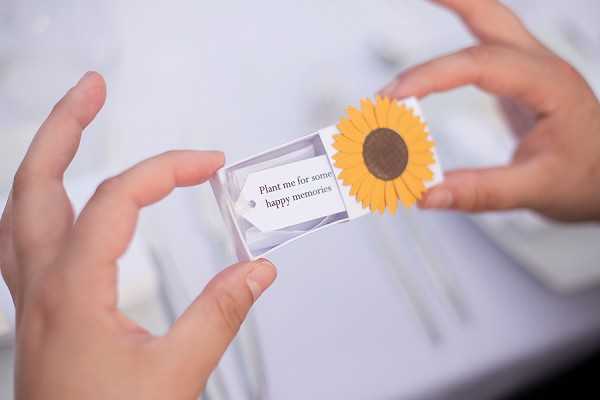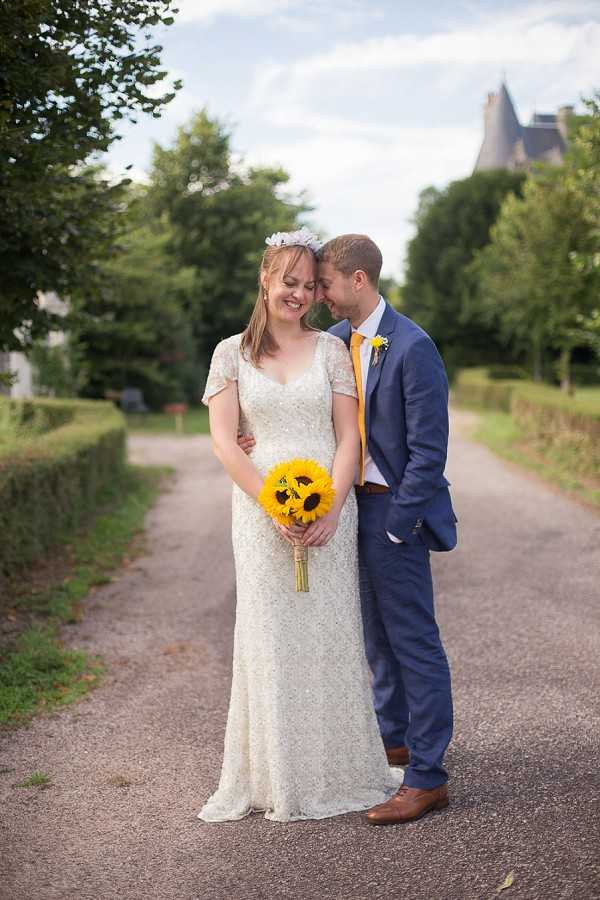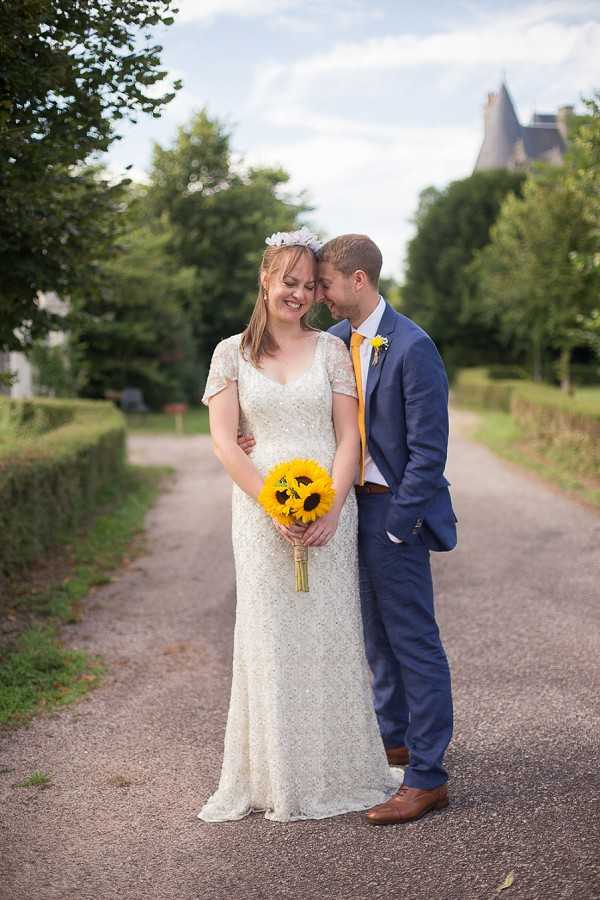 When you spend months planning your big day I can't think of a better idea than prolonging the celebrations, be that a week long holiday at your wedding destination, a trip to the beach with your guests the next day, or a weekend wedding whereby you plan the events over a few days rather than just one.
If you are planning a Chateau wedding you will find even more wonderful inspiration here.
With love,
Christina x
Sunflower Chateau Wedding in Normandy Snapshot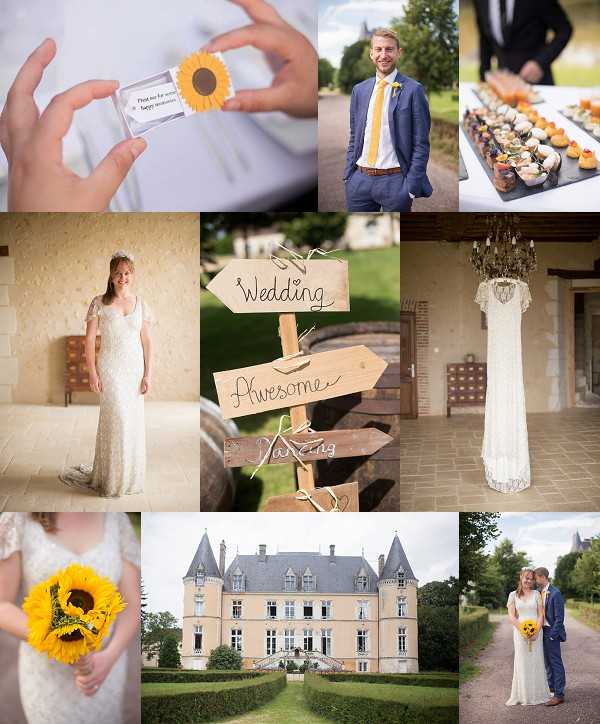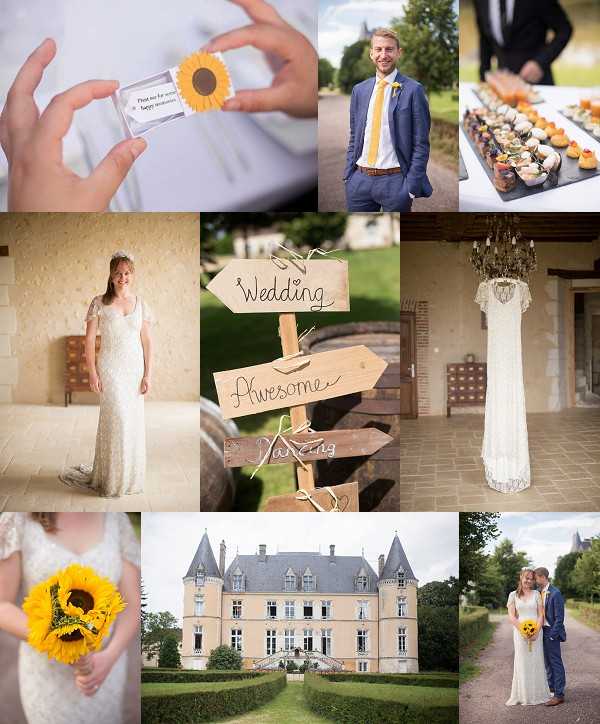 Wedding Vendors
Photographer: Katie Donnelly Photography | Shoes: John Lewis | Brides Dress: Phase Eight | Accessories: Etsy | Grooms Outfit: Banana Republic | Grooms Shirt: Calvin Klein | Grooms Tie: Charles Tyrwhitt | Catering: Freddy Pommier of Hotel Tribunal | Reception Venue: Chateau de Blavou | Stationery Stamp: Hobbycraft | Decoration: Wedding Mall | Entertainment: Black Cat Eyes