Happy Sunday all!  It has been an eclectic week and I still do get such a thrill preparing the posts that are going to appear.  This week has included wedding songs, a stunning venue in Midi Pyrenees region of France, wedding flower inspiration and of course not forgetting real weddings.
It is over 4.5 years since I launched French Wedding Style and pressed publish on that first ever post, and I am still so honoured to be able to share in your wedding planning journey and hopefully inspired you along the way.
Day out of the office as usual for me, so I will leave you with The Sunday R&R….
We started the week on the blog with the most stunning Provencal countryside Indian inspired real wedding with photography from Blue Cicada – see full wedding here
We stayed with the countryside theme for our real wedding on Tuesday heading over to La Rochelle – photography was provided by Paula O'Hara – see full wedding here
We made a long awaited return to our Wanderlust Wednesday series this week with an exploration of the Collioure region and help from Anna Warmsley Weddings & Events as our tour – see full post here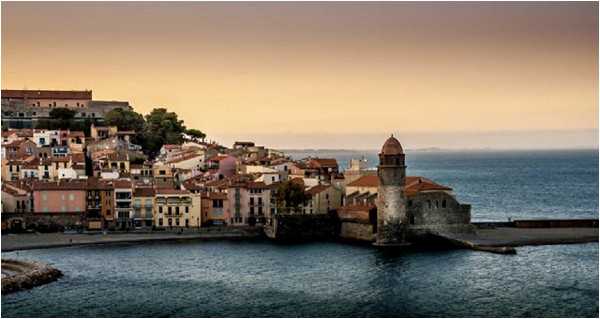 Our resident hair and make up expert Victoria Farr joined us on Thursday to bring you all her winter bride beauty tips – see full post here
On Friday we returned to more real weddings with a traditional French Hattonchatel Chateau wedding with photography from Aline Lallemand – see full wedding here
Supplier Spotlight: Four Kicks
Today we shine the R&R supplier spotlight on the energetic French Riviera based band, Four Kicks.  Performing a set list with hits from the 60s, 70s, 80s and 90s, as well as an exciting demonstration of today's music.
Highly respected in both the local scene and for private events.
For more information and contact details click here
Favourite Etsy Finds
A trend that really isn't going anywhere – what do we think of this succulent bridal headband?  I love it so pretty and original from Bridal World Accessory here
Keeping with the succulent theme, how about succulent wedding favors?  I am loving the idea of having a gift that lives on after the wedding day – available from Sedumstore here.
Coming up on the blog next week:
Have a great day