Hello Trulovers and welcome to Sunday!  This week has been a roller coaster week, but we received some fabulous news, as I am beyond thrilled that French Wedding Style has been shortlisted for the second year running in the Wedding magazine  for Best International Wedding Blog!!
Thank you for all who voted so far to get us through to the shortlist, but I need your help and you need to vote again to help us bring home that award.  It only takes two minutes and click here to vote!  Thanks in advance.
Whether you are a budget conscious bride or not, I have launched some simply fabulous wedding competitions in the last couple of weeks that have AMAZING prizes.  Firstly if you are getting married between November 2014 and May 2015, enter to win your wedding photography absolutely FREE with Nicola Milns Photography.
The brand new competition that launched this week has not just one, but 3 prizes and everyone who enters gets a 500 Euro voucher towards their wedding film.  Getting married between 5th August and 31st December 2014 in France, enter to win your wedding professionally filmed with BKT-Films.
On Monday we started with a beautiful Paris wedding and I just love the array of beautiful shoes – read more here.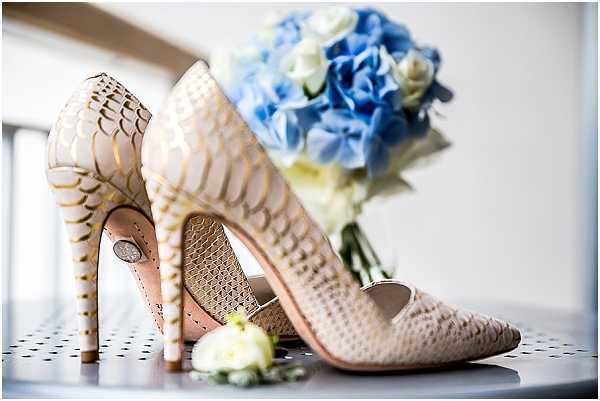 A world of whimsical wonder on Tuesday morning with my Champagne wedding ideas.
Tuesday afternoon was a time for pretty stationery beauty as we caught up with Belle Bride Green Loving girl.
On Wednesday I was thrilled to launch a fabulous new competition to win your wedding videography in France with not 1, but 3 prizes, PLUS a discount voucher for all couples who enter!  Find out how to enter here.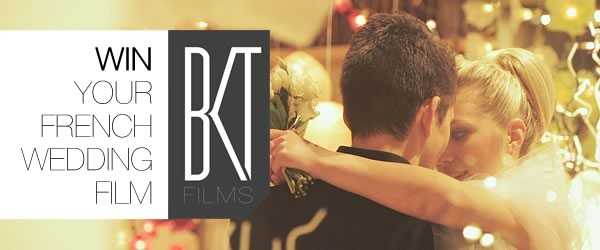 Thursday saw a case of the green eyed monster for me as Belle Bride Hollie C jets off to Chamonix for some wedding reconnaissance – read her wedding diary.
Friday we had a little international flavour on the blog as we headed off to Bologna in Italy for a real wedding.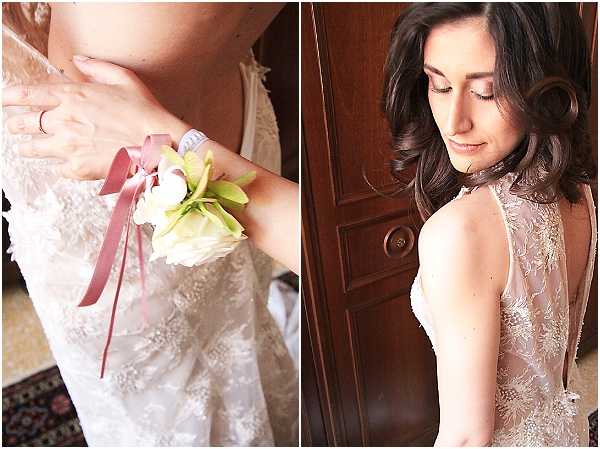 And finishing up the week on Saturday our resident hair and make up expert Victoria Farr, discussing how to create a boho bridal look from our recent #teamamour shoot.
Other beautiful wedding wonders from across the web:
 Oh be still my heart for a beautiful romantic and utterly enchanting styled shoot on Belle and Chic set in Monet's Gardens
Stunning real wedding at Chateau la Durantie over on Style Me Pretty
How to celebrate a honeymoon in Paris over on FlyAway Bride
Great ideas for your honeymoon guests via Huffington Post Weddings
My boho creative side has fallen in love with the vibrant wedding on Green Wedding Shoes
Coming up on the blog next week: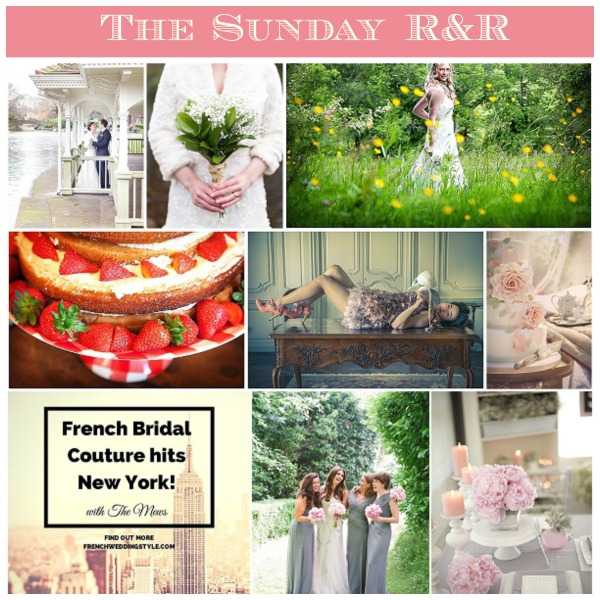 Have a fabulous and relaxing day!