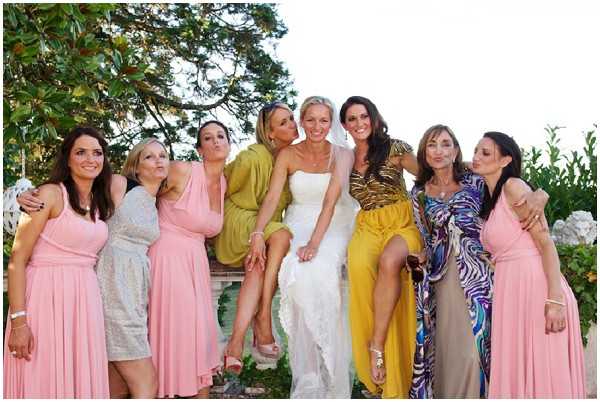 Bringing a little sunshine onto the blog today with Adam and Nicky's real life summer wedding in Loire Valley, France. However, before we get to the actual wedding, I wanted to say something – I am nosey!  Let's face it I have the pleasure of editing people s weddings for publication on the blog, but I often wonder how they got engaged or what happened after the wedding.
So when today's real wedding by Philip Stephenson landed in my inbox, not only did I fall in love with the beautiful Chateau and summer celebrations, but it was lovely to find out a little more about the couple and how they ended up on their destination wedding in France.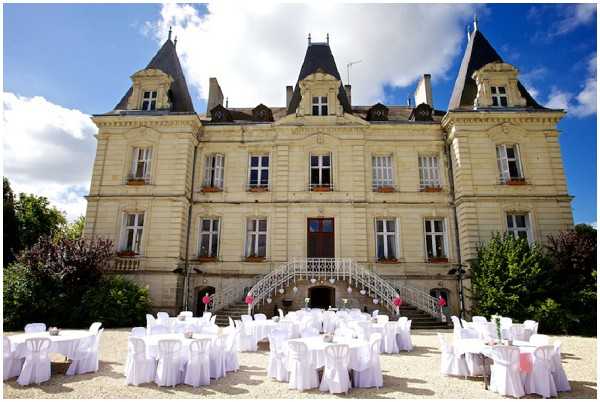 So whilst you peruse through Adam and Nicky's wedding photos, here is their proposal story.  At 10am, Adam called Nicky to tell her she needed to find a parcel and follow the instructions. Parcel found, instructions read and so, doing as she was told, put her scarf and gloves on.  She suddenly got nervous started to wonder whether he was up to something!
She got in the car and texted him to see where she needed to meet him.  Tynemouth beach…her favourite beach! Nicky met Adam at the beach (it was freezing!), they walked and talked, then stopped as he dropped on one knee, took out a gorgeous ring and asked if she would be his wife. He pulled a little bottle of Moet out of a nearby bush and they toasted their engagement in one of their favourite spots.
Onto the wedding at the absolutely stunning Chateau des Termelles in Loire Valley.  Three years ago Nicky's father took on a huge task of renovating a chateau in the Loire Valley. This become a race again time when Nicky and Adam decided this would be the location for their wedding that August.
When you're planning a wedding you have a lot to think about… dresses, food, location, decorations and a photographer! Though in Nicky and Adam's case they had chosen EVERYTHING down to the wallpaper and bed spread!
The whole family got involved, even some guests helped out in the week leading up to the big day. Everything came together nicely and the wedding turned out to be stunning!
There was a big gathering the day after the wedding for a full hog roast. Towards sunset, we (bride, groom and photographer) headed off for a Love photo session in a near-by sunflower field. They shared a glass of champagne under a tree before rejoining their guests.
Congratulations to Nicky and Adam and I would love to hear from any brides planning a 'home wedding' at a family or friends residence in France.

Article updated 05 April 2022
Summer Wedding In Loire Valley Vendors
Wedding Photographer : Philip Stephenson | Wedding Venue: Chateau des Termelles | Wedding Dress: The White Tulip | Bridal Accessories: Berry's Jewellers | Bridal Shoes: Perfect Vintage | Grooms Outfit: Boss | Grooms Shoes and Accessories: Bertie | Wedding Rings: Ernest Jones and Goldsmiths | Caterer: Pellault Traiteur