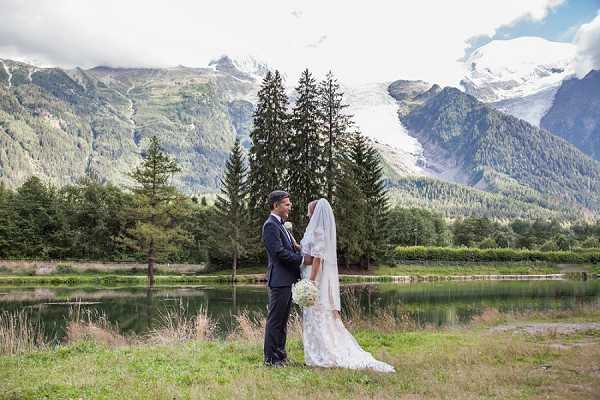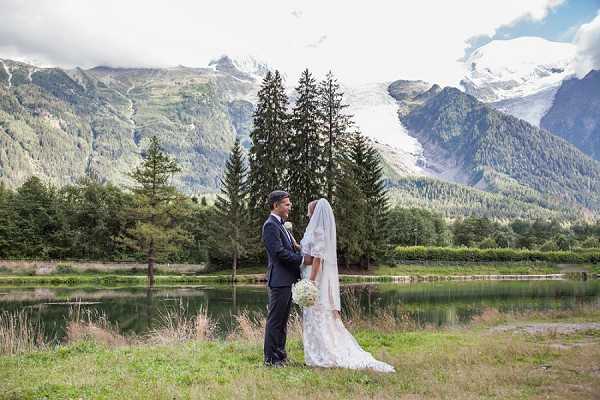 Hi lovelies and welcome to another wonderful week here at FWS. Today's summer mountain top Chamonix weekend wedding has got us even more excited for the new month of spring that is on its way.
Our beautiful bride and groom, Anwen and Peter's beautiful day with breathtaking views throughout was planned by award winning wedding planners and FWS vendors Haute Wedding. They have recently been selected as one of the top five international wedding planners by American Vogue. Haute Wedding specialise in luxury destination weddings throughout France and will ensure your dreams are brought to life for your special day.
Have you ever visited Chamonix? If not you can read more about this ever popular destination here as part of our wanderlust series with the help of Hollie Costigan who recently got married in the area.
I'll now pass you over to Haute Wedding who will be walking us through today's summer mountain top Chamonix weekend wedding…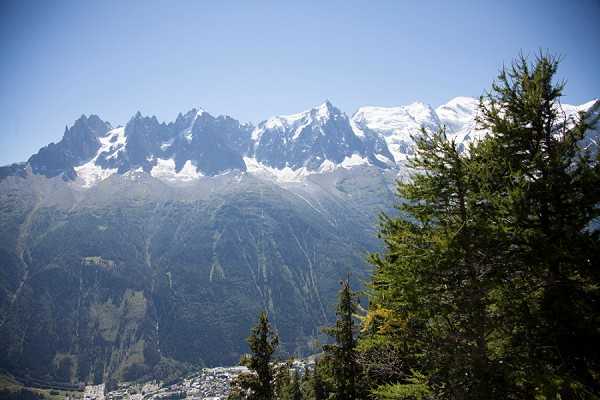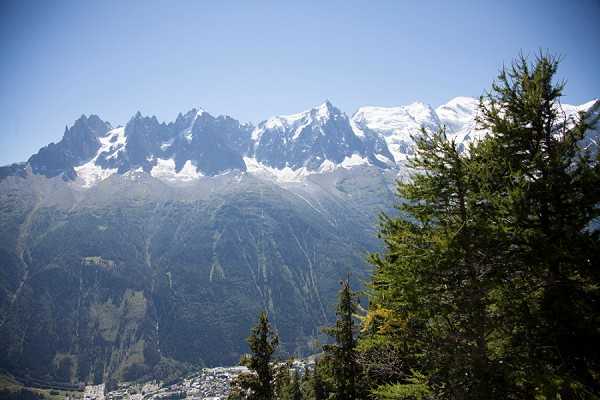 "For Anwen and Peter a true international couple, coming from America and Wales while living in Geneva, what better destination than Chamonix. It is a convenient destination for people travelling from across the Atlantic and across the Channel. But it is their strong love for the mountains and skiing that brought them to say I do in their second home: the French Alps!"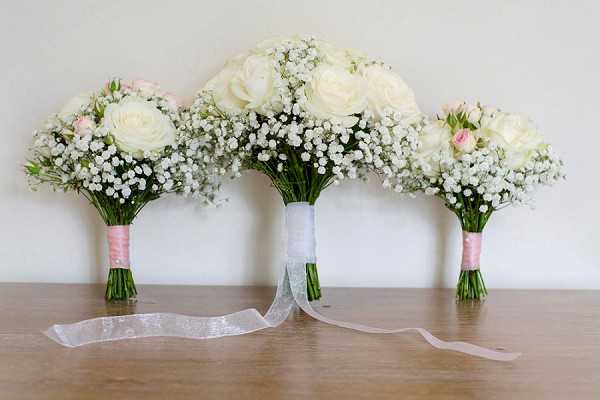 "After dating for a year and half Anwen & Peter got engaged and decided to marry as soon as was physically possible. They brought on the Haute Wedding team to plan their wedding in a super short time-frame of only 4 months!"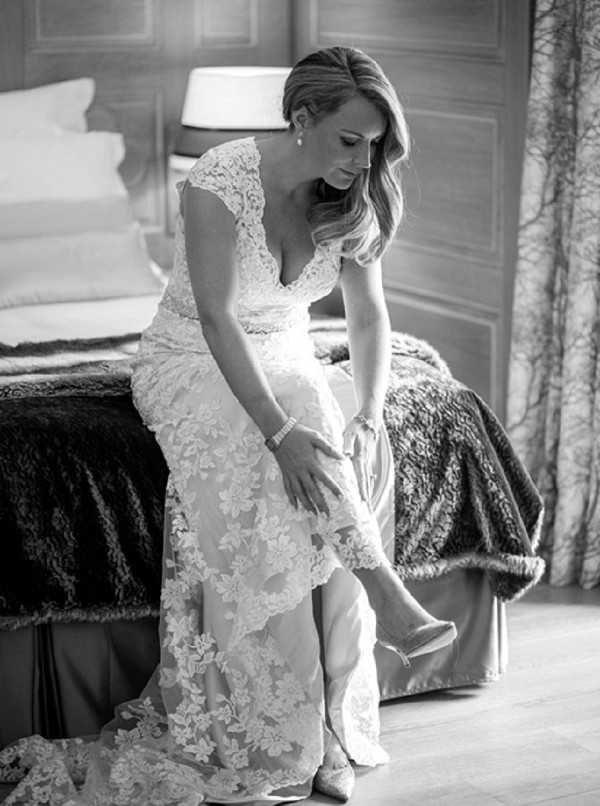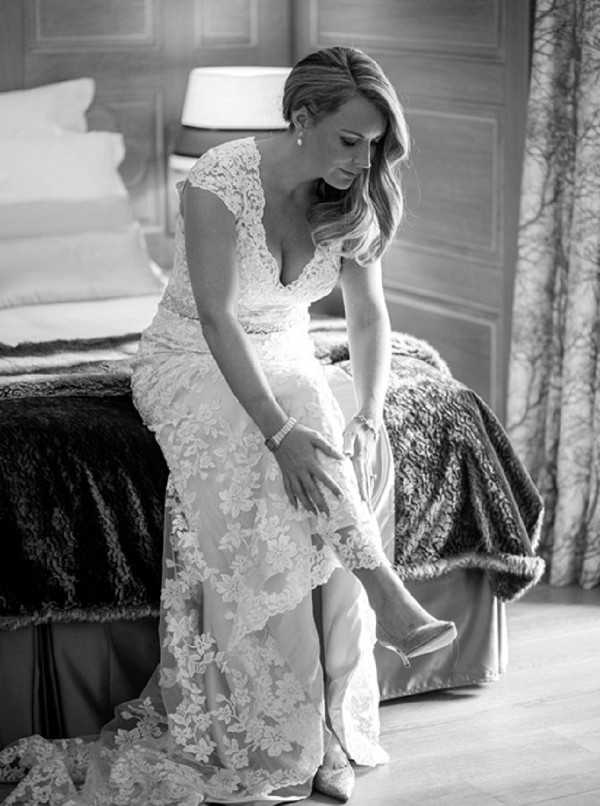 "The couple chose to have a summer mountain wedding based on their burning desire to have part of the wedding weekend up at altitude. It was a priority that being up in the mountains in the heart of the outdoors they love so much was part of the experience they shared with their guests. It was a reflection of who they are and the unique setting they could incorporate into the most important moment of their lives with the most important people in their lives."
"The weekend festivities started with a pre-wedding cocktail at a 5 Star Luxury Hotel in Chamonix. The relaxed and elegant atmosphere was the perfect way for their trans-atlantic friends to make acquaintance before the next day's celebrations."
"The ceremony on Saturday was at a little stone church dating back to 1860. The groom's father played a beautiful piece on the violin, which gave a unique touch to the ceremony and left everyone in tears before any words were even spoken!"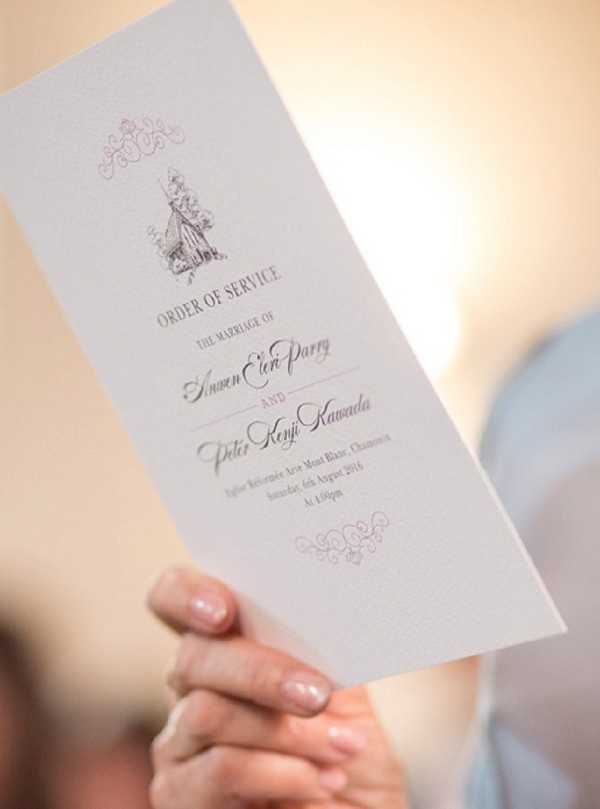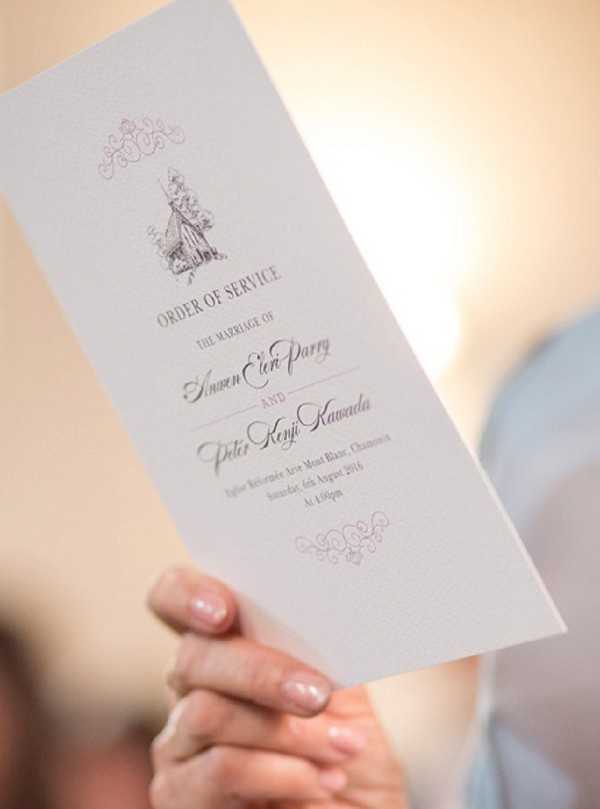 "The bride walked down the aisle on her mother's arm. Her wedding dress was a soft ivory colour with intricate lace from head to toe. The handsome groom wore a navy blue suit matching his gorgeous bride's eyes."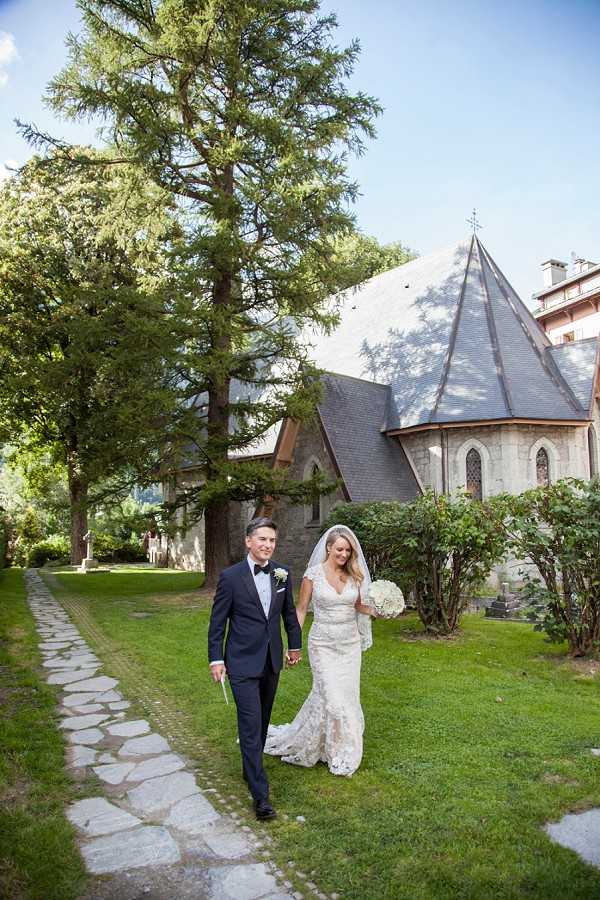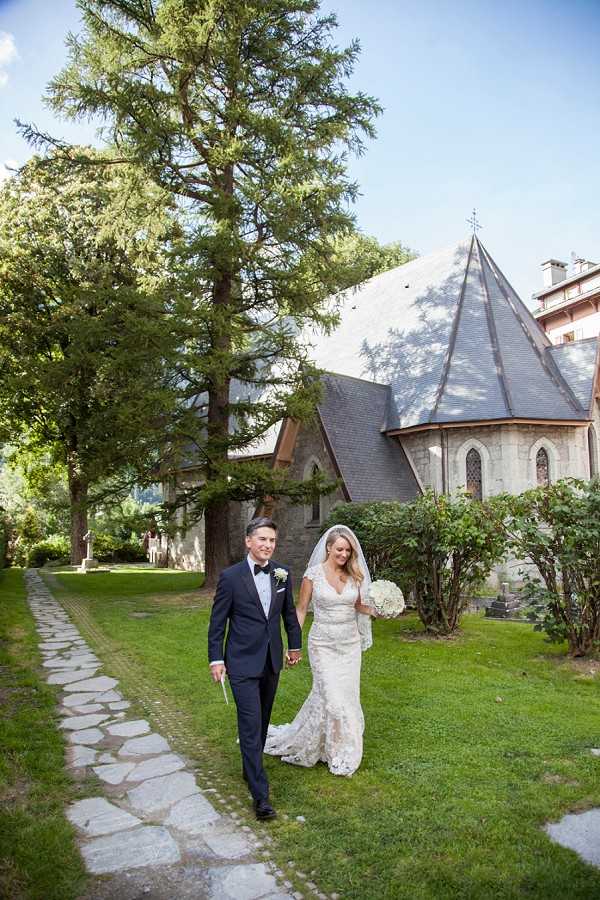 "The reception and party continued at a log cabin styled venue where they shared a beautiful evening among their loved ones."

"They ended their wedding weekend by having a very relaxed yet chic brunch in altitude overlooking the stunning jagged skyline. Guests were whisked up in a cable car up to 2000m in altitude. Once at the top they were greeted with drinks and regional mountain specialties. Lingering with a glass of bubbles and gazing at the huge cascading glaciers was a sight many have never experienced before!"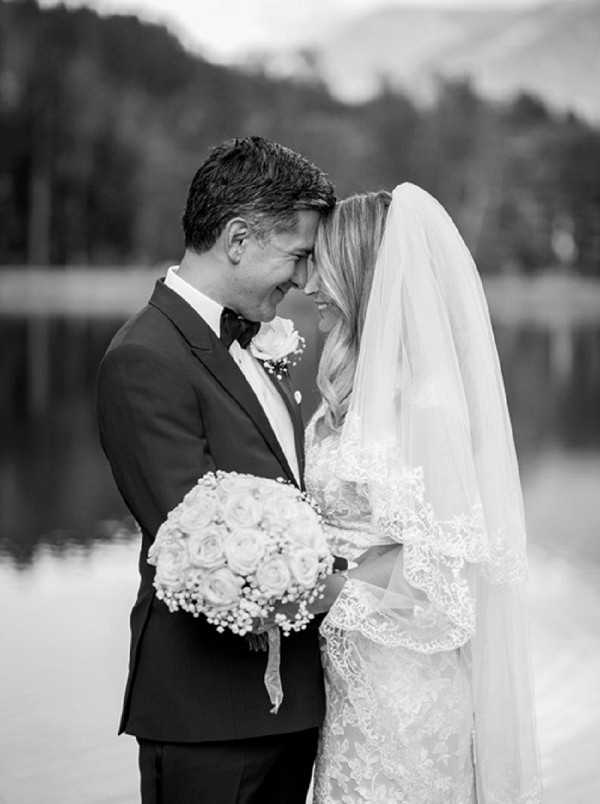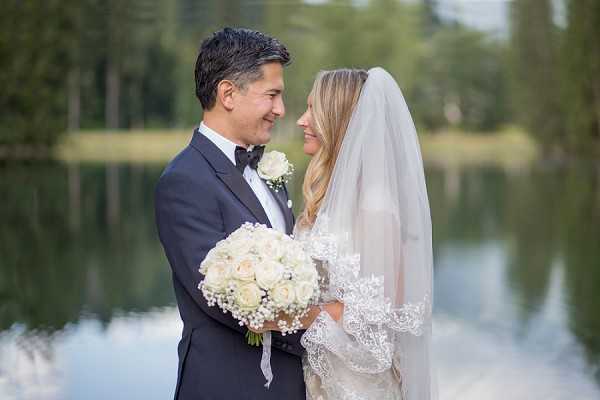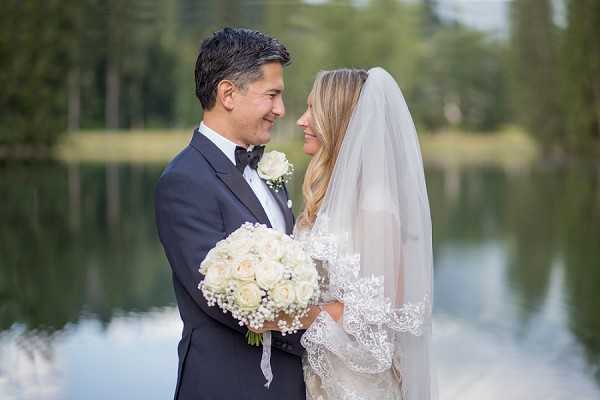 "Anwen & Peter's wedding wishes came true: spending their wedding weekend up in the mountains with everyone dear to them!"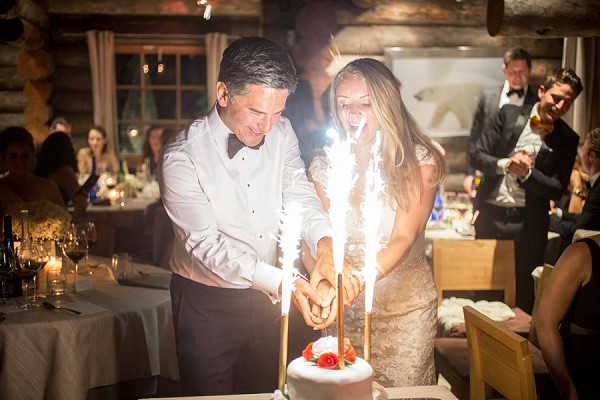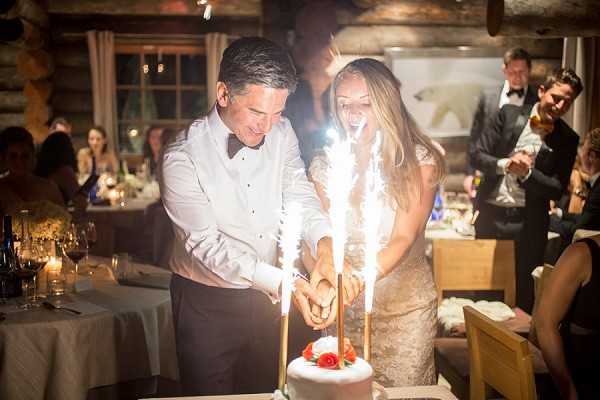 Congratulations Anwen and Peter from everyone here at French Wedding Style!
For even more Chamonix wedding inspiration click here.
Summer Mountain Top Chamonix Weekend Wedding Snapshot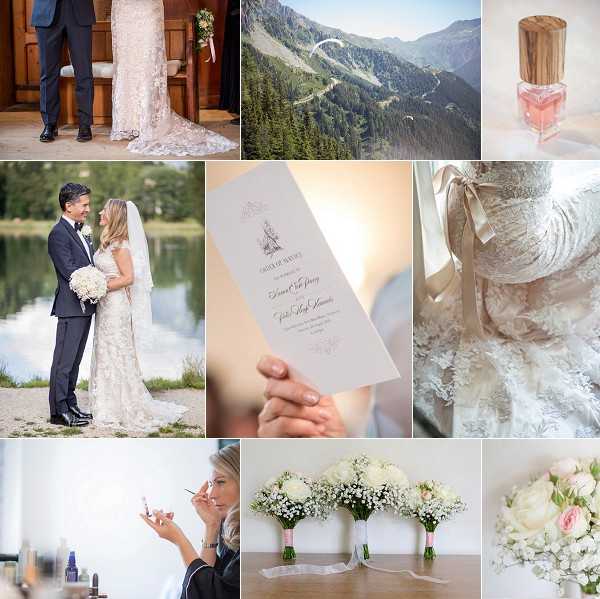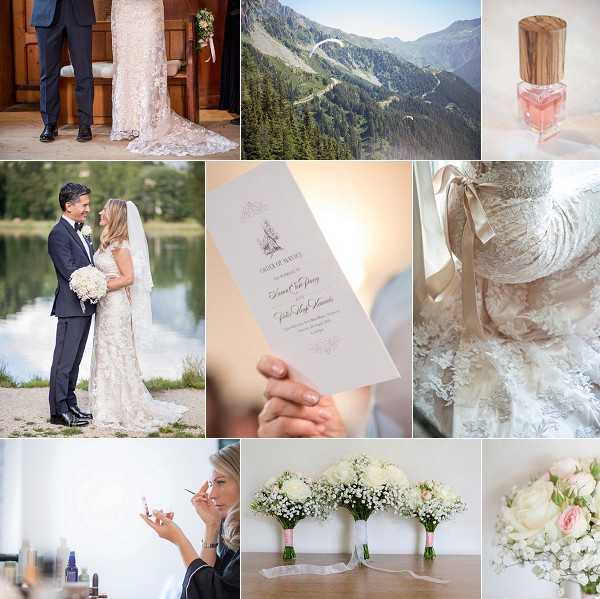 Wedding Vendors
Planner: Haute Wedding | Photographer: Peggy Herbeau | Ceremony Venue: Eglise Réformée Arve | Reception Venue: La Cabane | Florist: Fleuricimes | Hair and Make Up: Le Salon | Brunch Venue: La Bergerie | Entertainment Ceremony Music: Anne Gaillard | Entertainment: DJ Vince
Save
Save