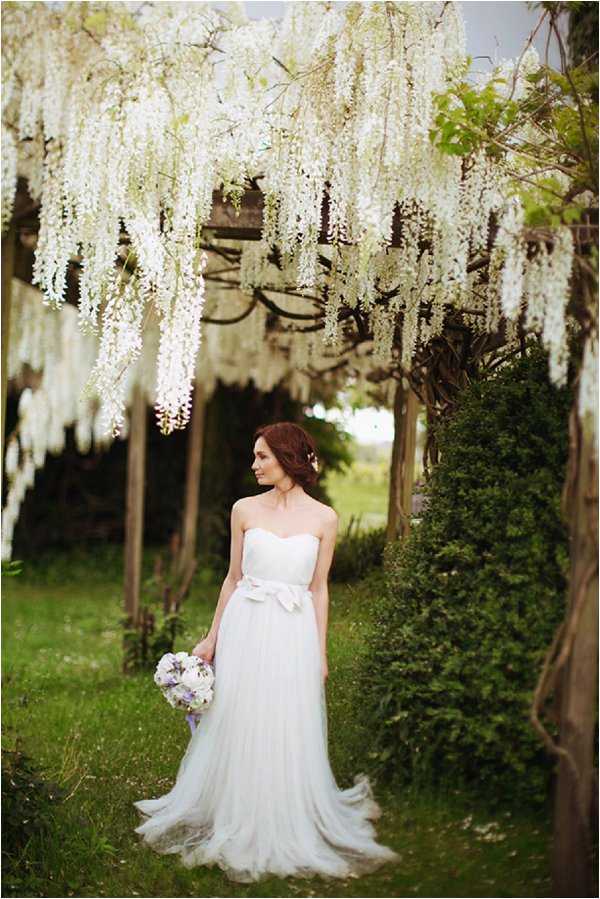 I know that many of you will be getting ready for an amazing celebration tonight of 2014, but for those newly engaged, let's catch up on some stunning real wedding inspiration.
There are many challenges to planning a wedding, but a destination St Emilion wedding in 3 weeks has to be one of the toughest challenges!!
Recognising that a wedding planning in 3 weeks could be a little difficult, our couple Anna and Maxim, secured two wedding planners to help them plan their perfect St Emilion wedding Laura Dova Weddings and Weday's.
Bride Anna tells us of their wedding day: "Here we are, back in France in this wonderful medieval village of St. Emilion. The Château was situated near an ancient Gallo-romaine road, up on a hill surrounded by vineyards.
The alley to the Château was one of the most romantic I've ever seen. An idyllic scenery that helped to make this day perfect.  Everybody was there at our wedding; our parents, families and close friends… they came from everywhere to celebrate our day.
Even though it was the first of May, we were lucky enough the weather was good and we could even have our outdoor ceremony and dinner. Meanwhile the cocktail was being served, Maxim and I went to the magic village of St. Emilion and took some marvelous pictures there.
And what better way to end this wonderful day than extraordinary fireworks. Leaving St. Emilion was like waking up from an amazing dream. Has this really happened? Thanks to these beautiful pictures I can live my dream again and again, forever."
A word from the planners :
"Anna and Maxim's wedding was one of the most difficult wedding we ever had to plan as we
were contacted beginning of April for a 1st of May wedding. Anna and Maxim are from Russia with very busy schedules, so there were no possibilities to do any tasting or a trials.  It was a challenge to arrange a wedding so quickly, but for such a lovely couple, we decided to assist them.
Although we had three of the busiest weeks ever, we loved planning Anna and Maxim's
wedding and mostly we loved to see their eyes shining when they thanked us after the
wedding. It was totally worth it!"
Wedding Suppliers:
Venue : Relais Château Franc Mayne | Photographer : Viktoria Samoilova –  | Wedding Planners : Weday's &  Laura Dova Weddings  | Bride Make Up Artist and Hair Stylist : Elena Yasenkova –
| Bride Dress : Lanvin |  Bride Shoes : Jimmy Choo | Guests Make Up Artist : Virginie'e  |  Guests Hair Stylist : Nadine Baillargues – Expression Coiffure  |  Flowers : Acanthe  | Catering : Thibaut Servas