I just couldn't wait until tomorrow, so this afternoon I am sharing with you Part 2 of the Springtime couple shoot in Paris by Anneli Marinovich that I featured this morning.
The second part of the Anneli's shoot sees Kate and Andy move to Notre Dame and then on to the Pont de l'Archevêché – the famous bridge which crosses from Notre-Dame Cathedral to the Left Bank of the Seine, covered in "Love Locks".   Kate wears a gorgeous lace dress from Maids to Measure, and a beautiful Vintage Blossom Bouquet Sash & Magnolia Blossom Headpiece both from Victoria Mary Vintage.
Anneli: "Following Pont de l'Archevêché , we then strolled through the flower market just behind the Notre Dame and then jumped on the Metro to make our way to Montmatre – one of my favourite parts of Paris with picturesque cobbled streets and tiny cafes. We ended the day off with a few shots on top of the hill in front of the Sacre Coeur (The Basilica of the Sacred Heart of Paris) overlooking foggy Paris, and then a quick stroll past the colourful Moulin Rouge! A gorgeous second day of romance, beautiful settings and a chance for Kate & Andy to explore Paris for the first time."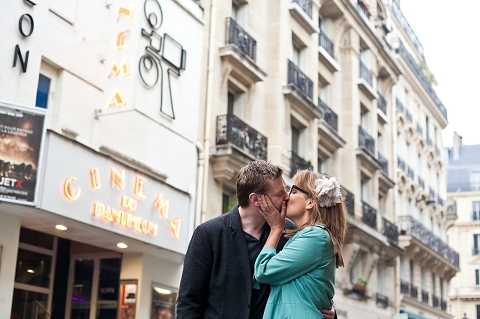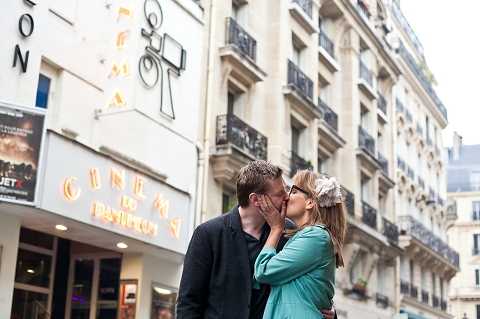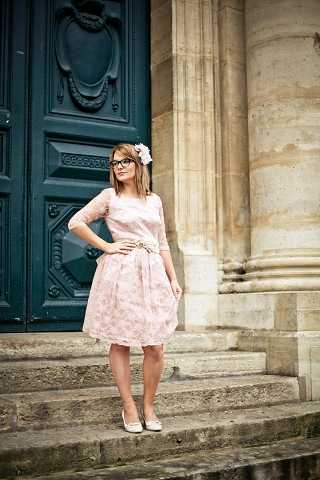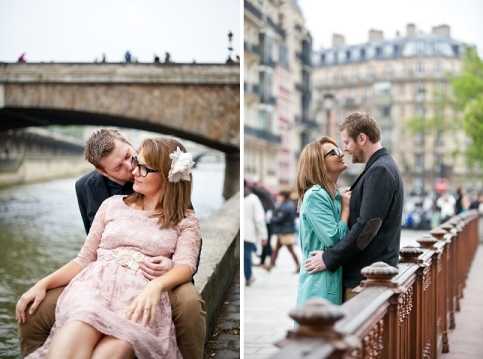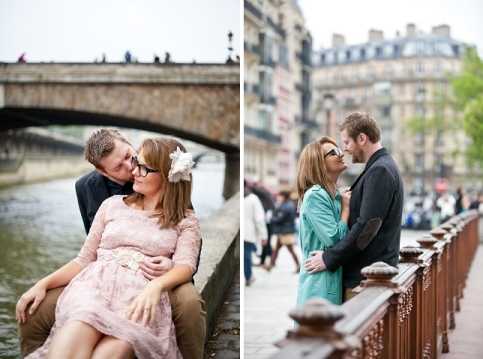 Below is the moment Louise presented Kate & Andy with a little gift – their own little padlock to add their initials to and chain to the bridge! Love their reactions and a really lovely gesture from Louise!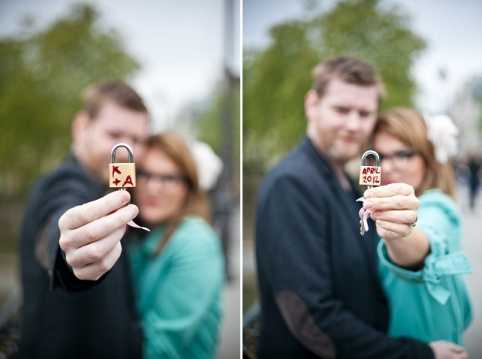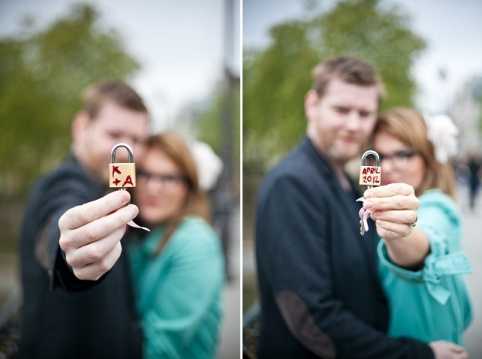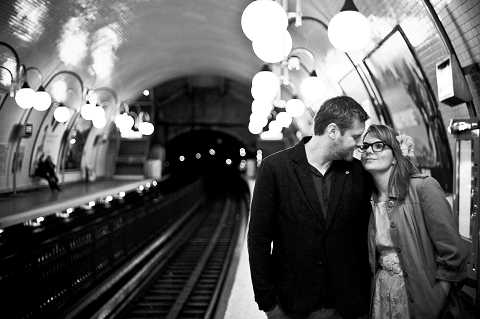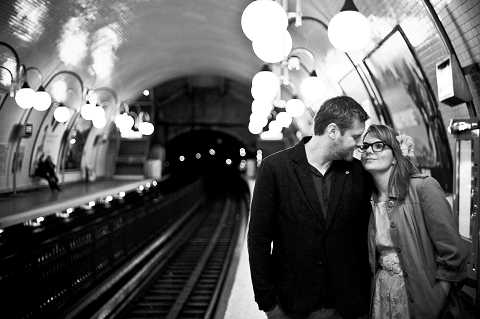 Anneli: "And as the rain came, we caught the Metro to Montmatre where we enjoyed lunch & peche beer in the cafe where Amelie (one of my all time favourite films) was filmed."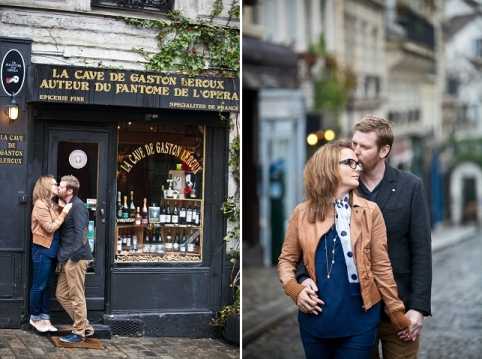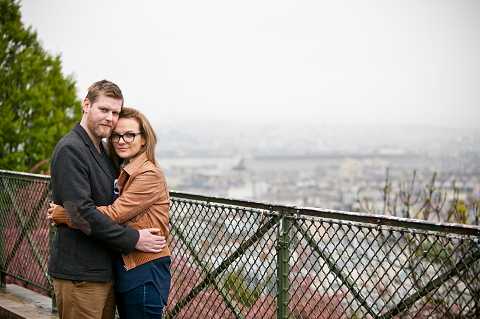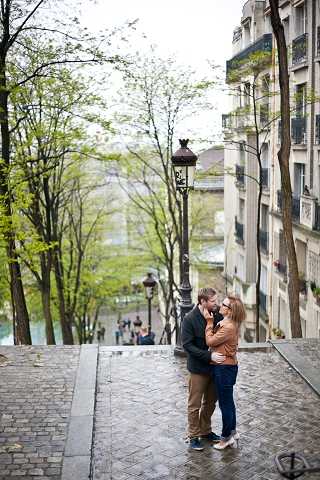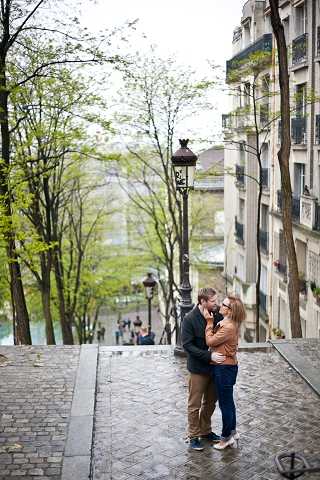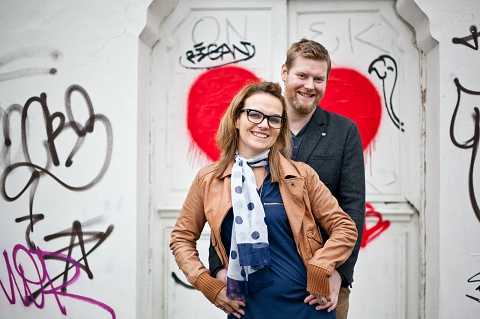 Be sure to visit tomorrow when I will be sharing the final part of the b.loved styled shoot in Paris, with glorious picnic in the park, complete with colourful macarons, pink peonies and their really funky wedding invitations.
Monique xx