Today's post comes as th result of a fabulous submission from destination wedding photographer Anneli Marinovich.  Anneli ran a competition for one lucky couple to win an engagement/ couples shoot in Paris on b.loved wedding blog, dedicated to all things pretty.
From the entries received Anneli said: "We received quite a few entries to the competition but one entry grabbed me straight away (maybe because Midnight in Paris is one of my favourite films:
"Hello! I've been engaged for a whole week! Despite that we're planning on getting Married this year July/August/Sept time, we've been together 5 years, so why wait? Been through some tough times recently (I won't go into the details and make it sob story Xfactory! bleurgh!) but getting engaged has ended our year on a high! We're already decided it's going to incorporate our love of Black & White Films, Rock 'n' Roll and Books (somehow!!!)In 5 years we have all of 4/5 photos of us together, when we got our engaged 'status' on Facebook it showed a picture of our legs, our Christmas shopping and of course my beautiful engagement ring – so guess what I'd love to win, (especially after watching Midnight in Paris recently and promising to go there), the Shoot in Paris! It would be great to have photo's we could integrate into our invites, and even our Wedding programmes! Sorry that's so long and rambling!! Just very excited! xx
Anneli continues: "Kate's entry stole my heart and soon after Louise announced Kate & Andy as the winners of the Paris engagement shoot on b.loved, the brainstorming started with inspiration boards on Pinterest, ideas to incorporate their love of old books into the shoot and planning where in Paris we wanted to shoot."
I followed the whole adventures on twitter, so when Anneli contacted me to see if I wanted to featured Kate & Andy's shoot I couldn't resist.  Not to mention I love that Kate has the same style glasses as me! There is so much to this wonderful 3 day shoot, that I will be bringin it to you over 3 installments.
At the end of April we all jumped on the Eurostar – Kate & Andy (the lovebirds), Louise from B.loved (styling genius) and husband Andre (reflector guru & bag carrier) and myself and hubby Wayne (second shooter & wonderful assistant) ready for a wonderful weekend in the city of light.
For part 1 Kate & Andy's journey takes us on the Eurostar to a relaxed wander around the streets of the trendy Latin Quarter, ending off the day with a kiss in front of the Eiffel Tower.
A big thanks to Twobirds Bridesmaid for lending us Kate's gorgeous red wrap dress, Upper Street for the sparkly pair of black peeptoes, Victoria Fergusson for the Bardot headdress and Love Umbrellas for the red heart umbrella featured in Part 1.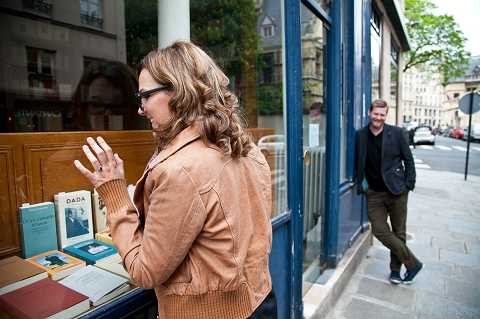 "Kate & Andy then transformed into glamorous eveningwear and we made our way to the Eiffel Tower along the Seine (stopping for a glass of wine in the Latin Quarter), waving to passersby taking photos of the gorgeous couple and wanting to know whether they were famous…and believe me, by the end of the night, they definitely were!"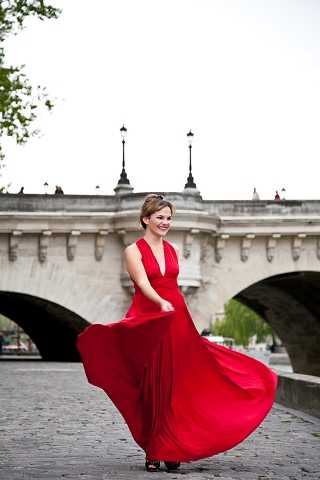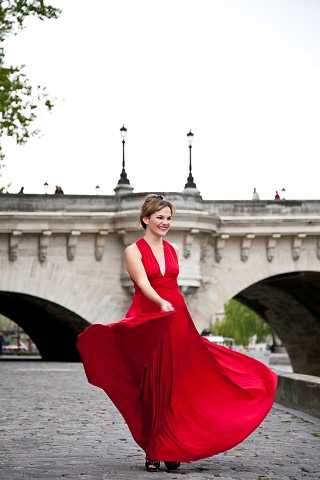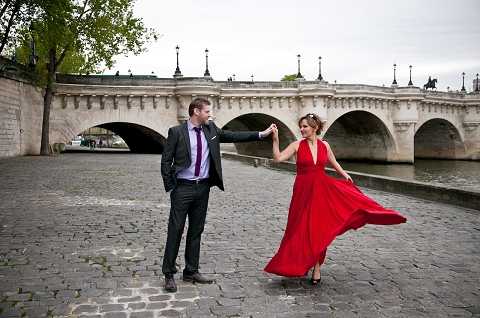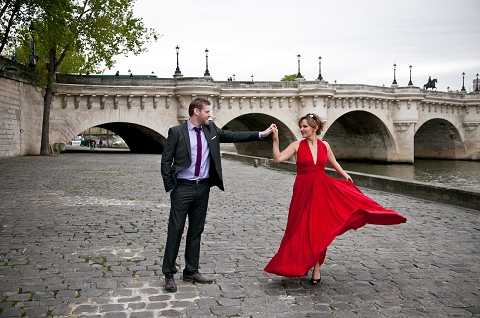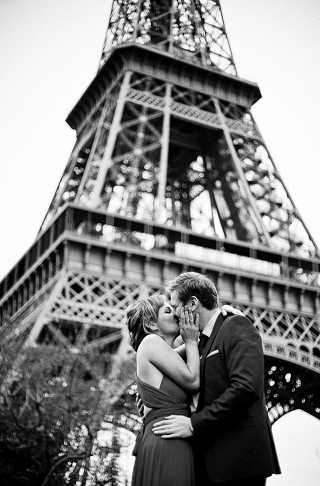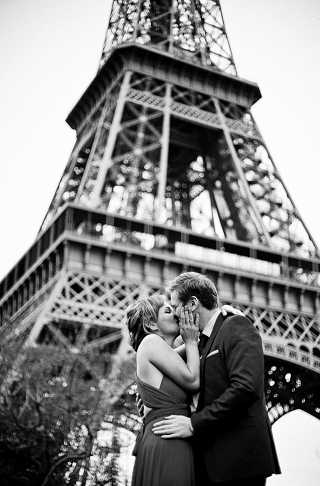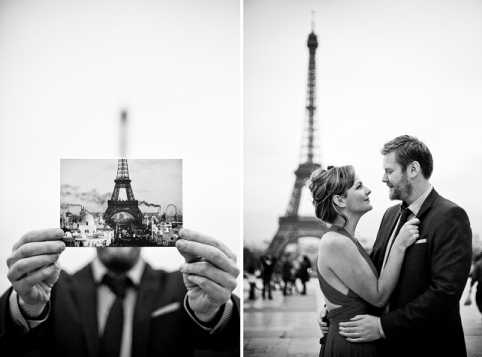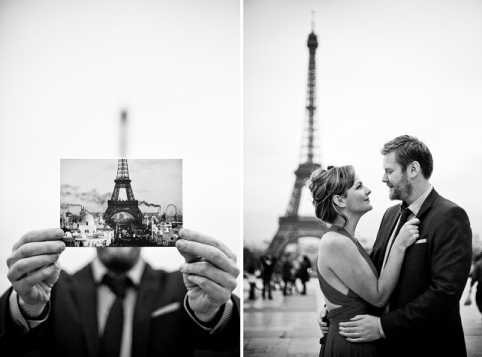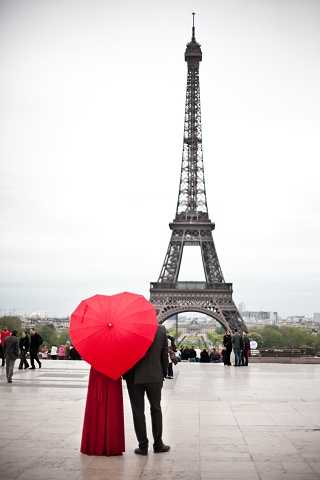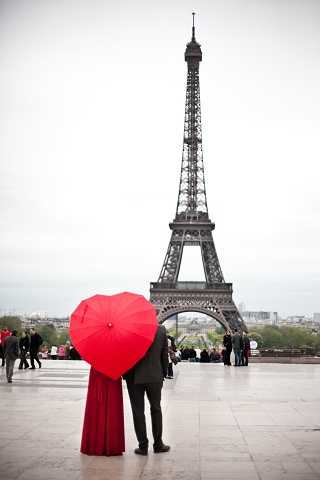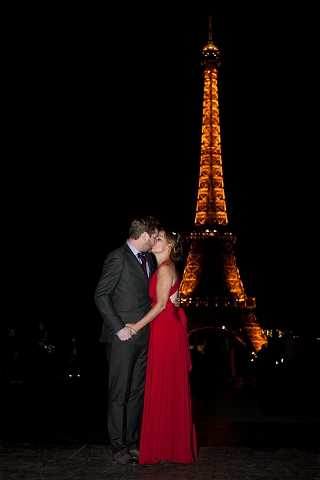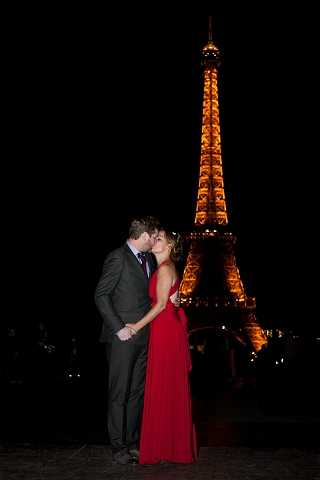 Be sure to check back to for part 2 and 3 – wait until you see the rest!
Monique xx