Hello lovely readers and happy Tuesday! I'm excited to share this stylish springtime Brittany wedding with you today. I know it's only February but I'm starting to get excited about spring, it just seem's so close doesn't it? Here in France we even have some flowers in bloom which is adding to the anticipation of the coming season!
As we are all aware it's Valentines Day on Sunday (what a perfect day for it to land on). It's the time of year when lovely couples all over the globe are getting engaged, followed by spring engagement sessions and lots of exciting planning, how romantic! Today's wedding has some really sweet details including chic macaron favours, stunning center pieces, simple but beautiful pew end decorations and not forgetting a show stopper 5 tier cake.
Our beautiful bride wears divine french lace, perfectly complimented with a stunning pair of Emmy London shoes (If you haven't already seen Emmy London's designs you're in for a real treat!) and headband. All beautifully captured by the very talented FWS vendor Hannah Duffy Photography. As well as providing us with some timeless photography Hannah will also be walking us through today's gorgeous wedding…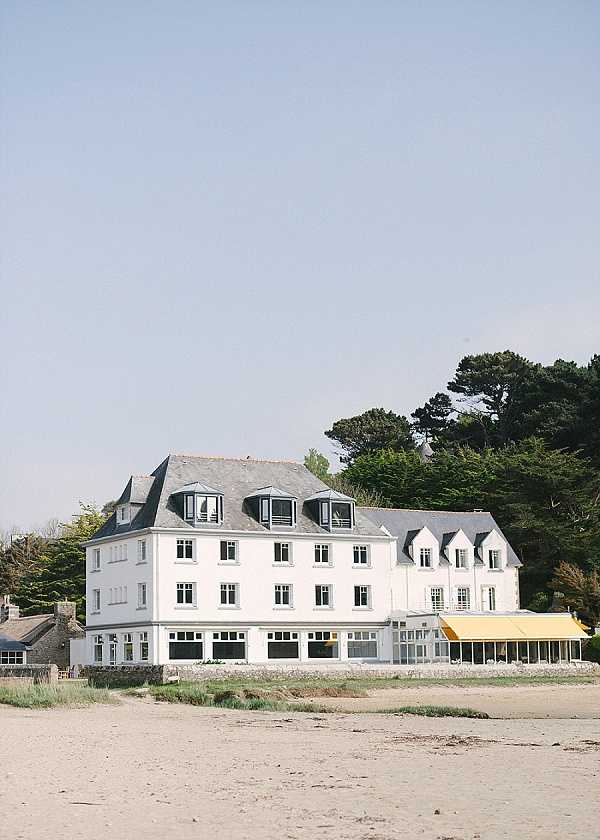 "They chose the gorgeous Hôtel de la Plage near Quimper in Brittany for their guests to come together for a wonderful week of wedding celebrations. They chose to marry in early Spring so the weather was fresh, breezy and warm."
"Caroline and Romain's beautiful French wedding was a stylish affair from beginning to end. Caroline is British and Romain is French and as they live together in the UK, they made the decision that the wedding should be held in Romain's country close to his family and friends."
"Caroline chose Judy Mott couturier in Tunbridge Wells to make her bespoke gown. She opted for duchess satin and of course, French lace and paired her dress with shoes from Emmy."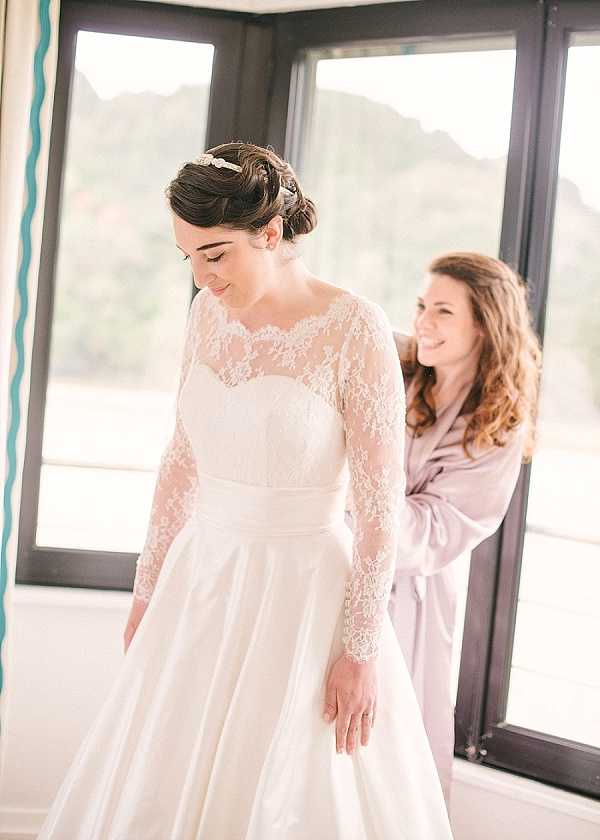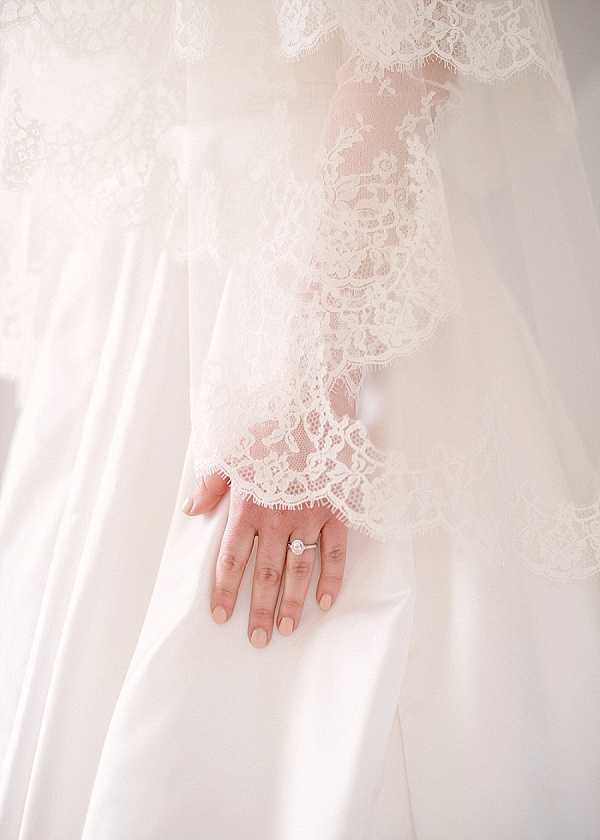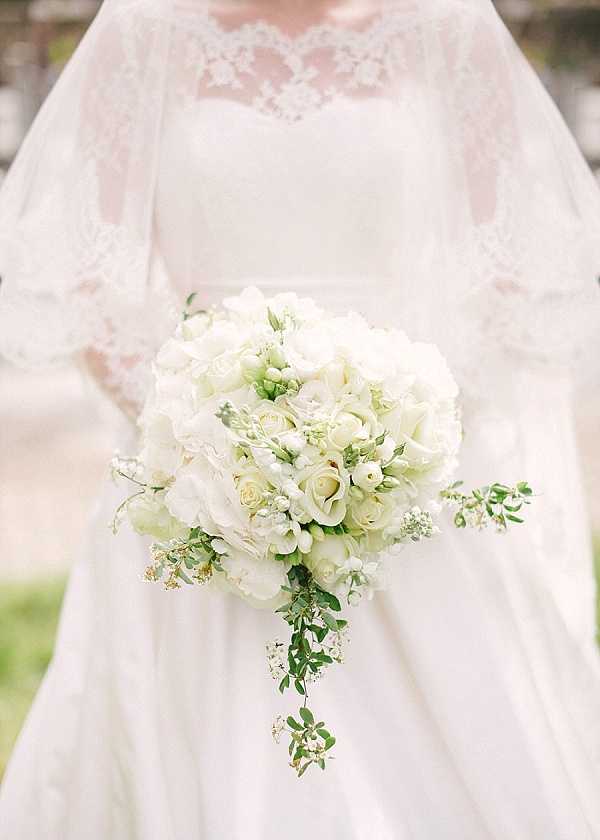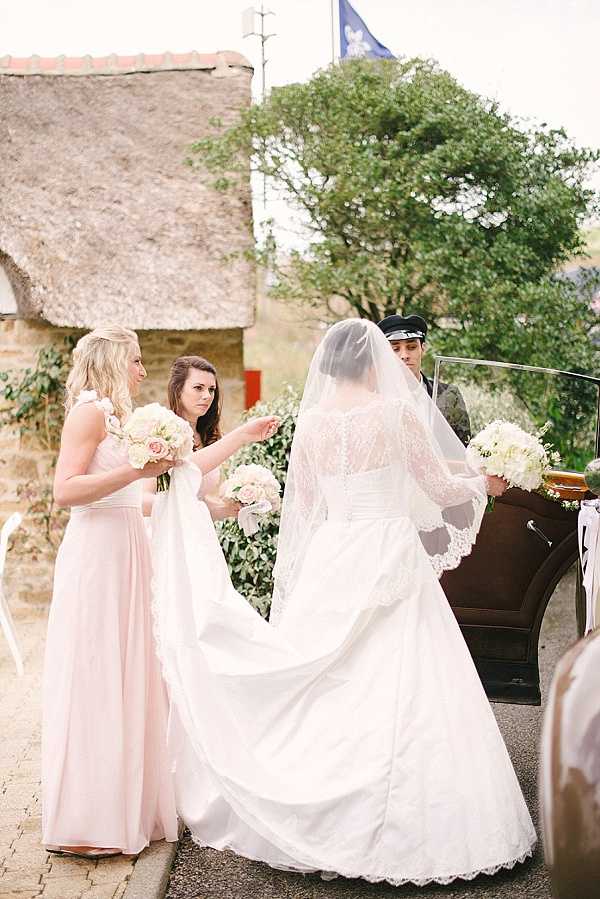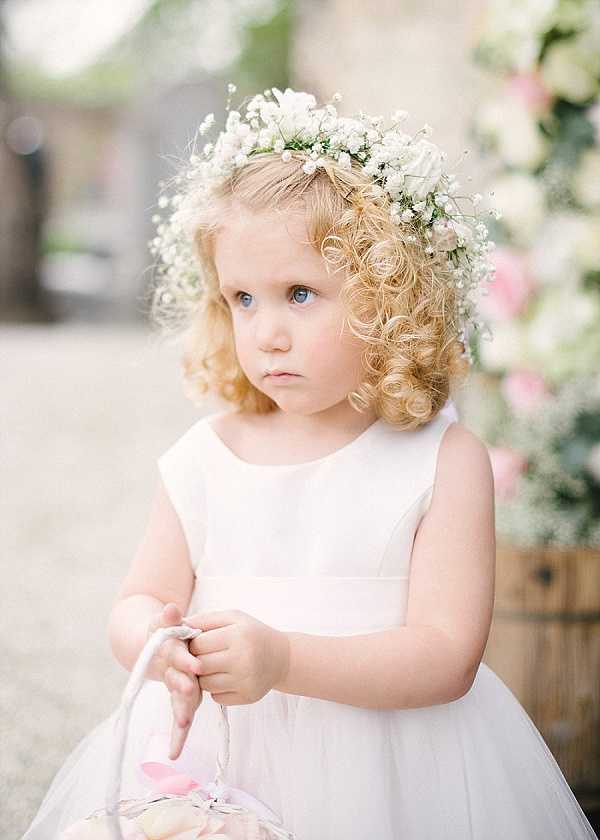 "They were married in Trégarvan, the same town where Romain was baptised as a child in a beautiful ceremony delivered in French but with some readings in English."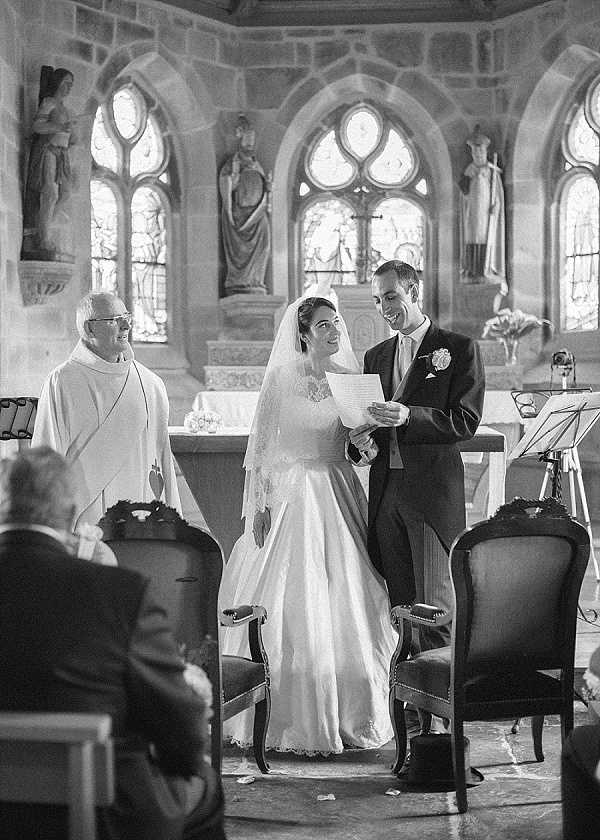 "At the reception, guests were served homemade Champagne and canapés."
"Guests were led into the dining room, a wonderful space which benefits from panoramic views of the seashore. As the venue is so beautiful Caroline felt that it didn't need much in the way of decoration. Instead, she opted for the simplicity of white linens, candelabras and floral centrepieces."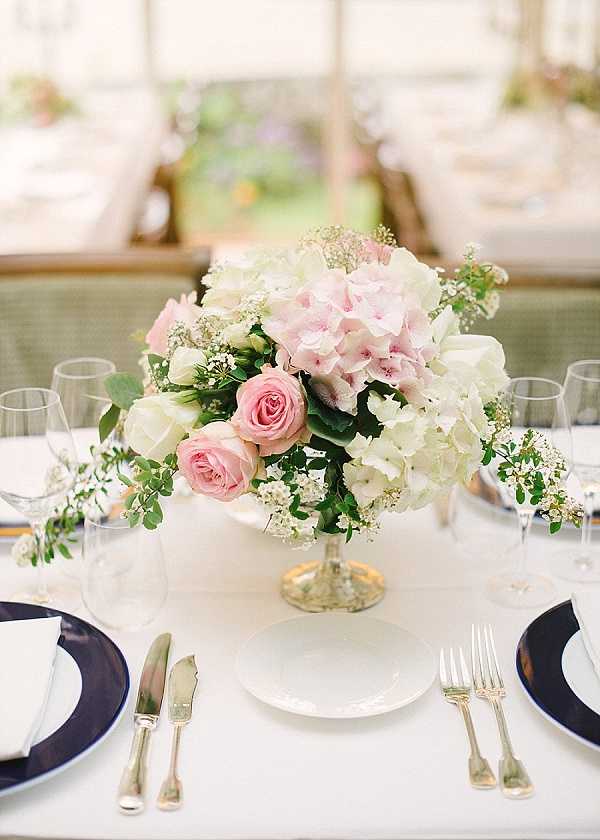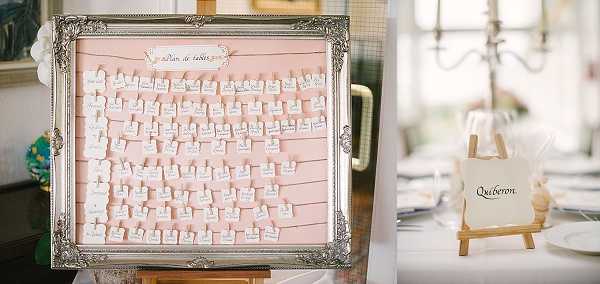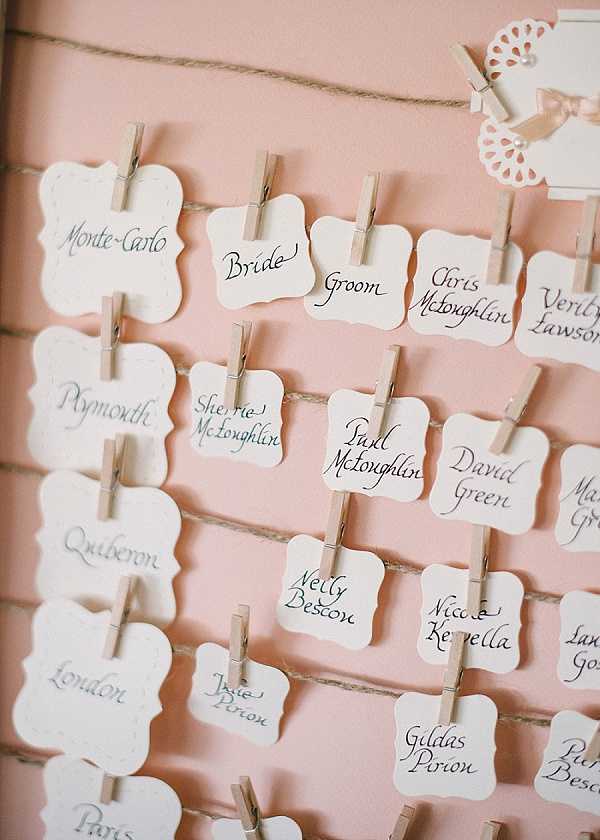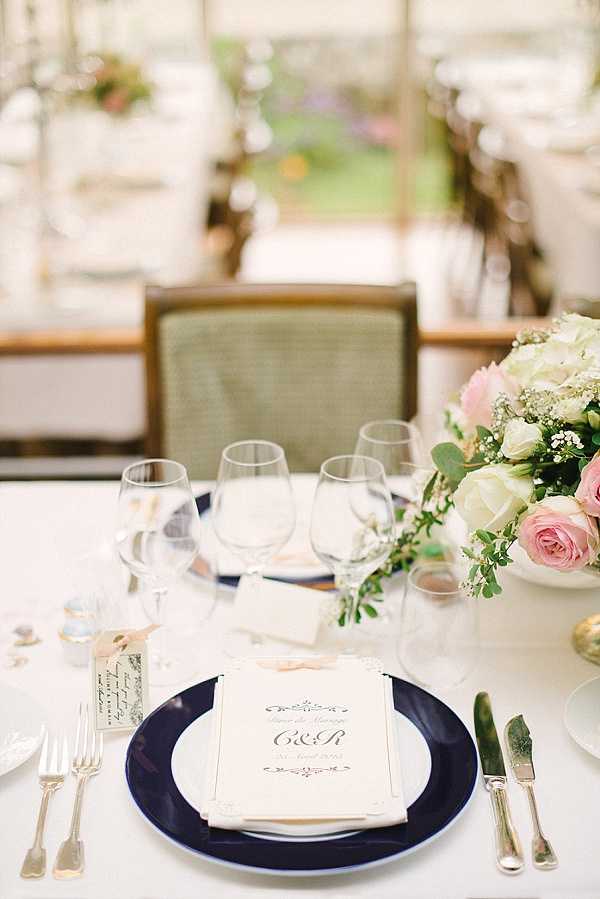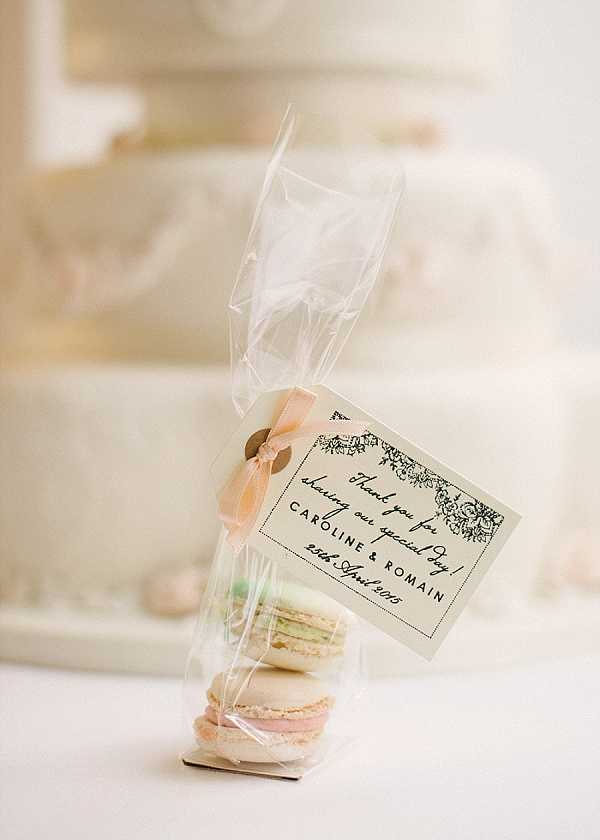 "A table was set up with Fuji Instax 80 cameras, a pretty pink guestbook and some fun props. Guests had great fun creating pages in the guest book with photos taken on the day and some personal messages to the happy couple."
"Somewhere after the third course, Caroline and Romain slipped away for a romantic walk upon the beach and some photographs as the sun began to head towards the horizon. They then returned to their guests for more food and cake cutting."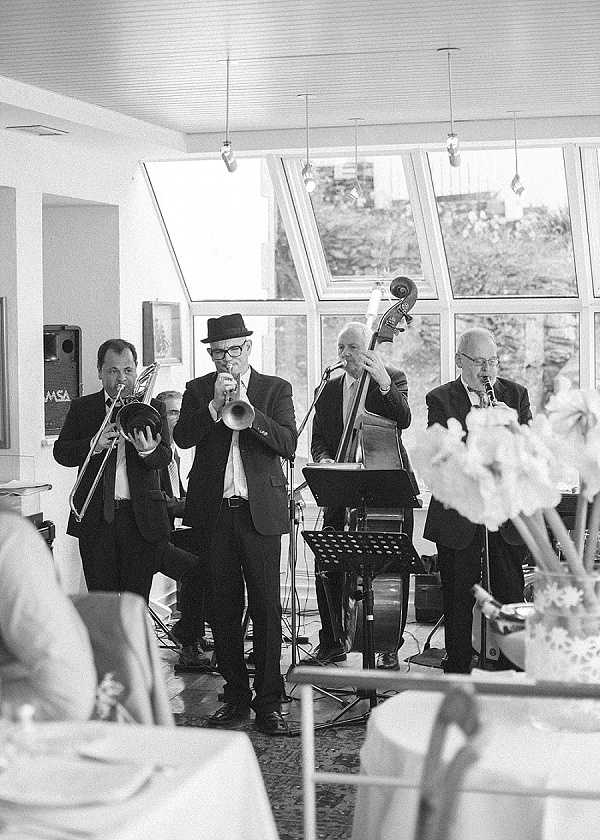 "Their stunning cake was made by Kate Trend. It was a white and blush cake with the elegance and intricacy of the French lace on Caroline's dress. As it was made in the UK a family member was entrusted with the (somewhat daunting) responsibility of transporting it via car, then boat to France! Fortunately in made it to the venue in one piece and took pride of place in the dining room."
"The Jazz band played through the duration of the meal which took place over many hours with many courses. Guests from different countries drank, ate and got to know one another as classic jazz tunes were played in English and French."
"Late into the evening as the clock reached midnight, guests were shown into another room for a big party where a good friend played DJ and everyone danced the night away through the small hours."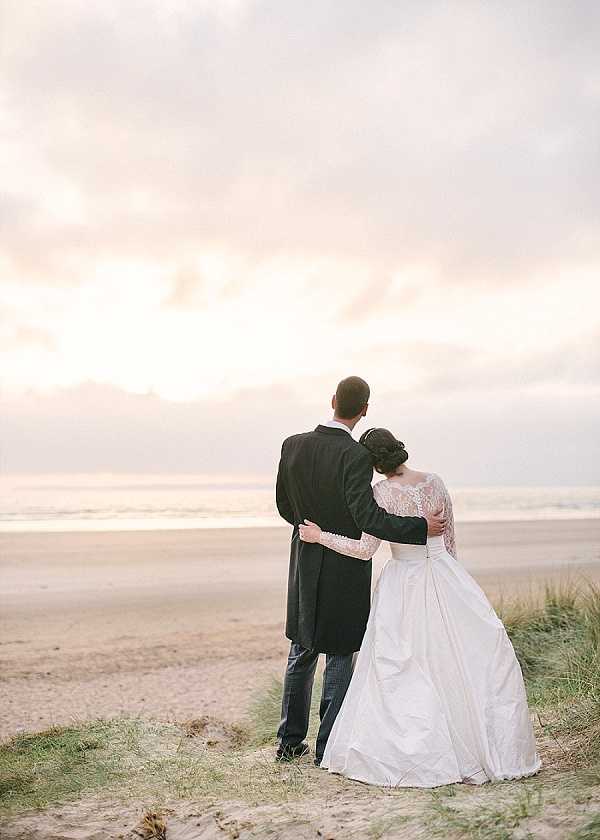 I enjoyed every moment of being whisked away into a dreamy world of champagne, canapes, jazz music, and pretty blooms. I hope you all enjoyed today's stylish affair too.
For more elegant wedding inspiration click here.
Have a wonderful week.
With love,
Christina
Springtime Brittany Wedding Snapshot
Wedding Vendors:
Photographer: Hannah Duffy | Reception Venue: Hotel De La Plage | Wedding Dress: Judy Mott Couturier | Headband: Emmy London | Shoes: Emmy London | Groom: Moss | Groom's Shoes: Church's | Bridesmaids: D'Zage dresses from Bromley Brides | Flowergirls: One Special Day | Groomsmen: Moss Bros | Florist: Jennifer Moss | Cake: Kate Trend | Entertainment: Good Time Jazz, France | Rings: Flawless Jewellery, Westerham, Kent