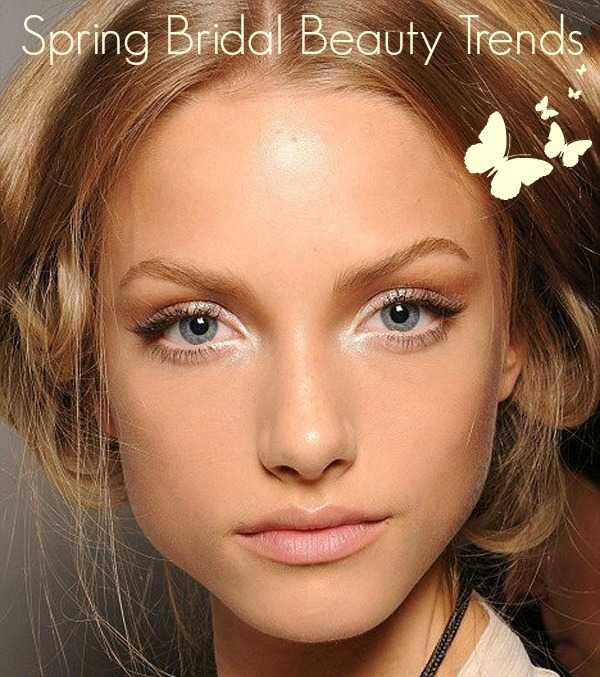 So trulovers own up, did you make New Year's beauty resolutions and have you stuck to them?  If not and you still haven't cleared out those old beauty products cluttering up your make up bag, then today's guest post by FWS Resident Hair and Beauty Expert Victoria Farr on the latest Spring Bridal Beauty Trends, will encourage you.
I have to admit, when I read Vicki's email about Orange beauty products, I was a little sceptical.  Bright reds and dark plums I know well, but Orange is not a colour or tone that I often incorporate into my beauty toolkit.  If like me you are timid of the orange, then today's bridal beauty post is a must read for this and many other fabulous Spring bridal trends.
******
If you had to choose two make up colours you would shy away from or never dare to wear, what would they be? If I said for Spring 2014 I am excited about Orange and White, would you be too?
Following the deep berry hues we wore over Autumn and Winter (of which I am a loving and loyal fan!), it's great that Spring is around the corner and to finally look to brighten things up and what better way than with a fresh and fruity orange lip. Both Fendi and Donna Karan demonstrated this beautiful colour working with their Spring 2014 collections at London Fashion Week, and I have two amazing products you may want to introduce to your make up bag.
 Going Bold
If you want to go bold, Nars' Heat Wave is perfect. This lipstick has a  semi matt finish, is long wearing and offers full coverage. I love this lipstick!
Orangey Boom!
If you would like to tip your toe into the orange pool, Bourjois have just launched their Shine Edition lipstick in colour 1,2,3 Soleil.  This lipstick has great pigmentation with ¼ gloss so very moisturising to the lips.
To compliment the bright lip colour, make sure you keep the eyes to a minimum with a slick of liner on the top lashes or a coat of mascara.
White Eyes
Moving onto white eye shadows! No we are not reliving the 90's white eyeliner craze, the 2014 approach is more elegant, grown up and a  classic way of wearing this colour.  Jenny Packham, showcased this look perfectly on her runway models.
Less is always more here, by applying a flush of colour across the lid with more focus on the inside corner (tear duct) this will give the appearance of more wide awake eyes, see image below.  My go to product for this stunning look is Mac's eye shadow in 'Nylon'.
Keep the skin clean and fresh looking, apply a hint of blush as well as a couple of coats of mascara and you are good to go!
*****
I am feeling brave and I think the white eyes trend might have an outting this weekend.
As well as providing fabulous beauty tips, Victoria is available for weddings in the UK and works on international destination weddings. To find out more about Victoria's Hair and Make up services visit www.victoriafarr.co.uk