Hello lovelies, can you believe it is the first day of summer here in the UK tomorrow? To celebrate, this week is full of gorgeous sun drenched wedding inspiration!
Starting us off this Tuesday morning with this elegant South of France beachside wedding inspiration shoot captured by talented FWS vendor Christophe Serrano.
Fine art wedding photographer Christophe is based in Provence but captures weddings all over France and Europe offering both digital and film photography to his clients. Christophe places a great importance on creating a relationship of trust with his clients allowing them to blossom in front of his camera.
From the floaty Elsa Gary gown to the relaxed bridal bouquet created by L'Art qui Pousse, we love the gorgeous beach inspired details seen throughout this elegant shoot. It has us dreaming of long summer evenings by the sea.
We are now going to pass you over to wedding planners Marelles Creative who will be walking us through todays South of France beachside wedding inspiration…
"Christophe Serrano, a photographer, contact us to do a shoot at the seaside that perfectly illustrated our region Les Bouches du Rhône especially with Les Calanques of Marseille and Cassis. This idea really gets us excited. Doing this styled shoot was a declaration to our beautiful region. It was an invitation to get in our intimacy and to reveal a little bit of us, our childhood and all the beauty of these places."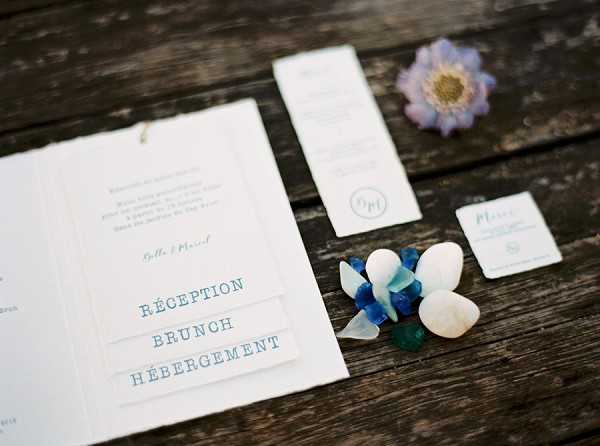 "For this decor of the styled shoot, we wanted a local ambiance with limestone rock and a little fisherman port. We imagined with Christophe, a scenography with shades of dark blue and beige."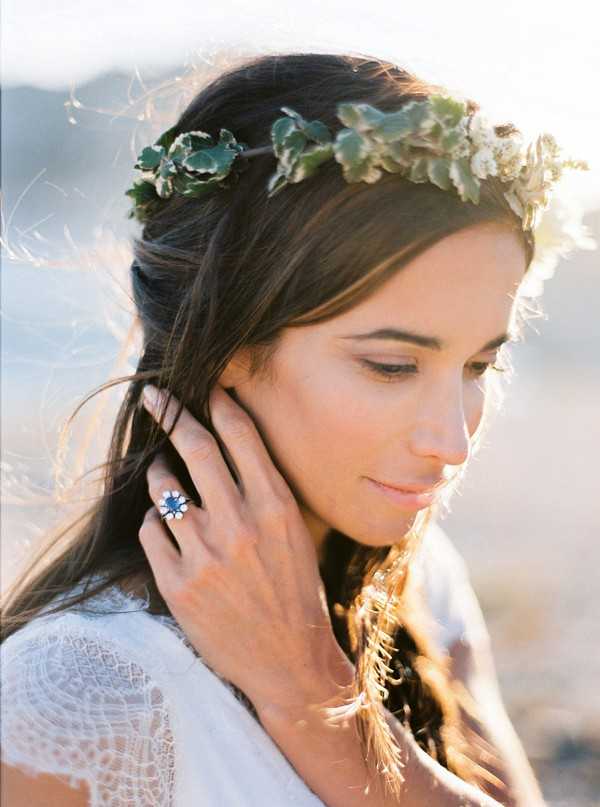 "A simple and refined meal near the sea with a wood aged table, white and nacre tableware, linen for sweetness and details from our Sunday bargain-hunting."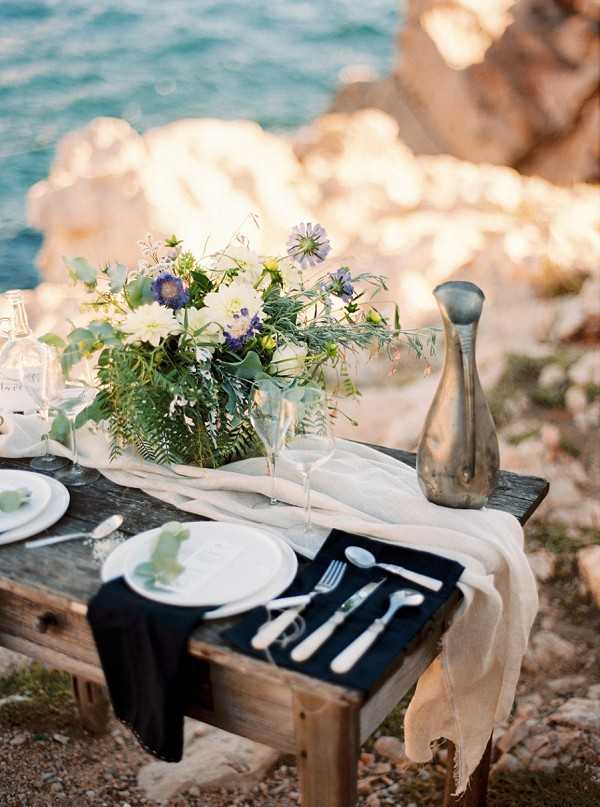 "We really wanted to spotlight The Calanques, so we have decided to explore the rocky beach of our childhood Les Goudes and find the perfect spot for the d-day."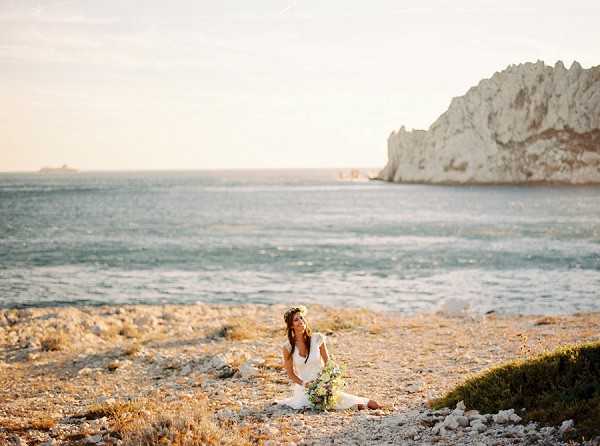 "Unfortunately, this day, the wind was blowing very strong (80 km/h), so finding our spot was more complicated than expected. But we are used to that, so despite the wind we finally found our spot and be thankful to our pushpins and other little tips."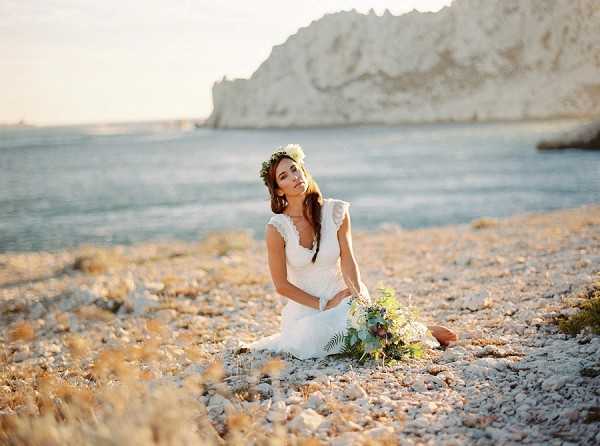 "This wind made us laugh uncontrollably and created a friendly and good atmosphere between us."
For even more gorgeousness from Christophe Serrano check out this Provence autumn wedding inspiration shoot.
South of France Beachside Wedding Inspiration Snapshot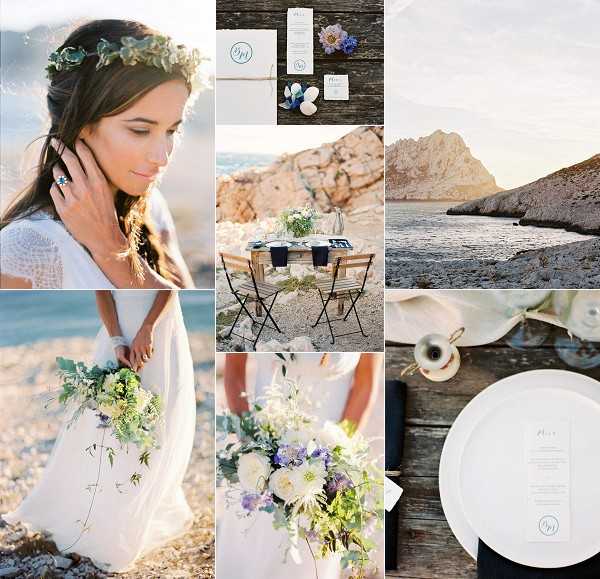 Wedding Vendors
Photographer: Christophe Serrano | Florist: L'Art qui Pousse | Planner: Marelles Creative | Decoration: Marelles Creative | Stationery: Solanum | Bride's Dress: Elsa Gary | Hair and Make Up: Lou Make Up Artist
Save