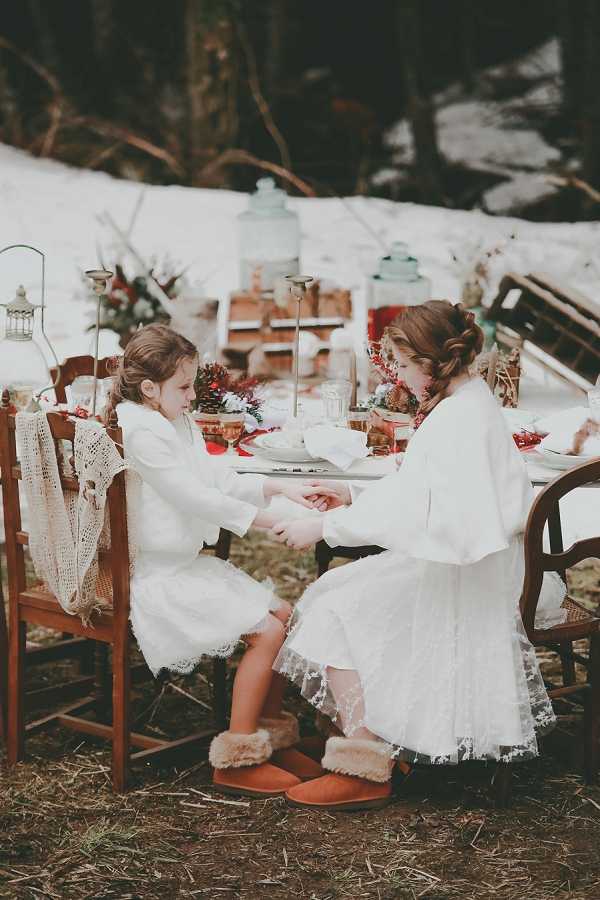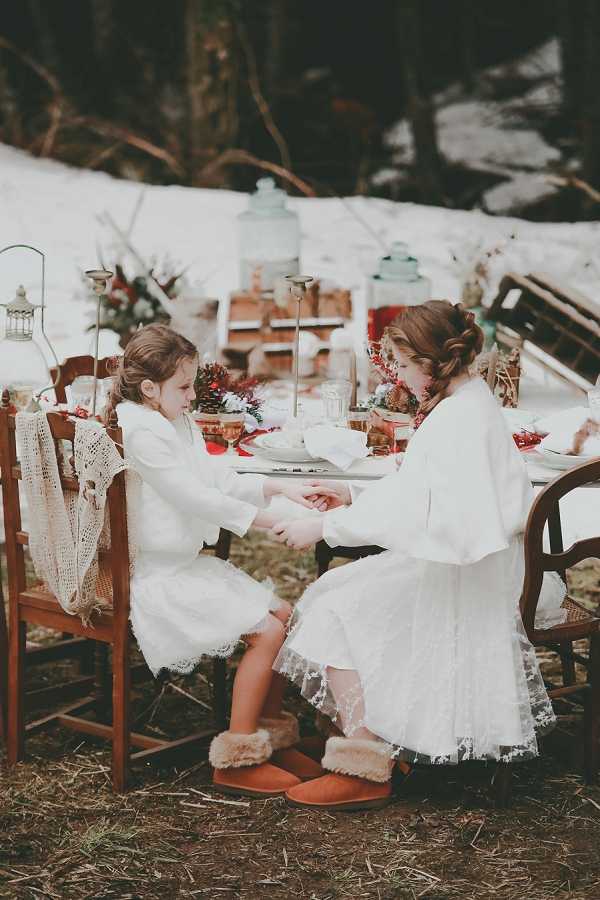 Happy Friyay! I'm excited to share with you today's snowy winter wedding inspiration shoot organized by the lovely Lorelyne Photography. With the weather starting to show signs of spring, and flowers just beginning to bloom, we thought we would get all cosy and warm with this gorgeous styled shoot full of enchanting winter wedding ideas. So let's wrap up warm in our blankets, pull on those fleece socks and grab that cup of cocoa…
Every detail has been thought about helping the shoot ooze romance. From the outdoor snowy tablescape to the cosy moments around the fire toasting marshmallows, it's the perfect winter wedding inspiration… just look at those flower girls. We particularly love the sparkly lace Emmanuelle Gervy wedding gown which looks like real snow flakes.
We shall now pass you over to Lorelyne Photography who will be walking us through this snowy winter wedding…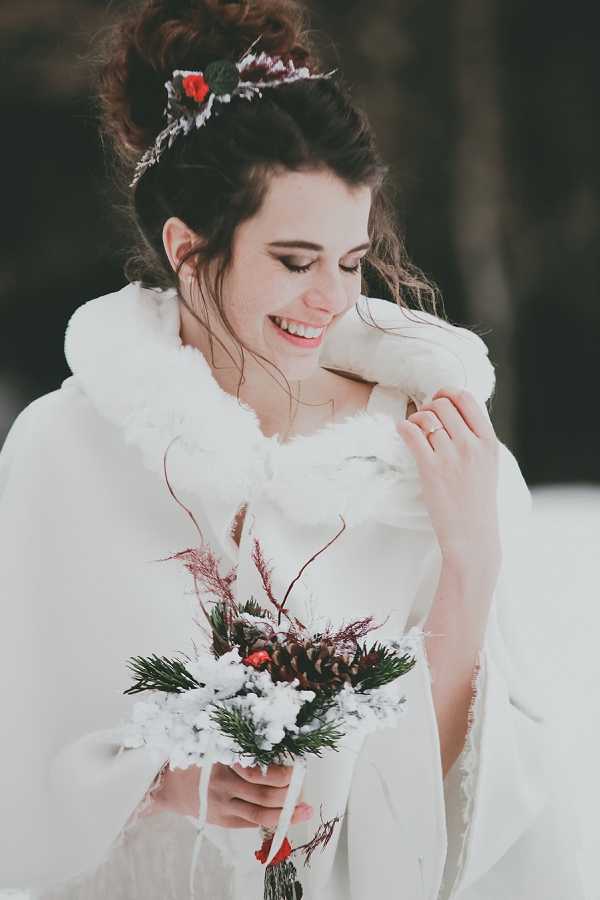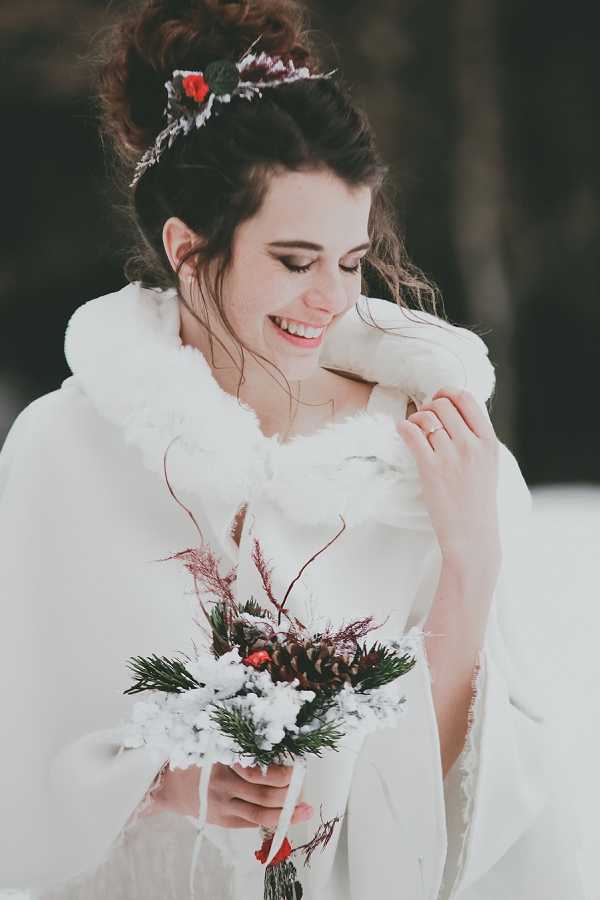 "The whole purpose of this inspirational wedding photoshoot was to highlight and celebrate the warmth and cosyness of the winter period. Indeed, we often celebrate love stories during the summer or spring, known for their sweet temperatures, but winter has definitely some magic in the air too. The team wanted to reveal all the charms & possibilities of a winter wedding with dear ones and family."
"The floral compositions and bouquet made by Exception Fleurs were thought with care and simplicity too: as every plant could be found in the forest during winter, the point was to seek beauty but also to gather it in your close environment. A way to thank and glorify nature."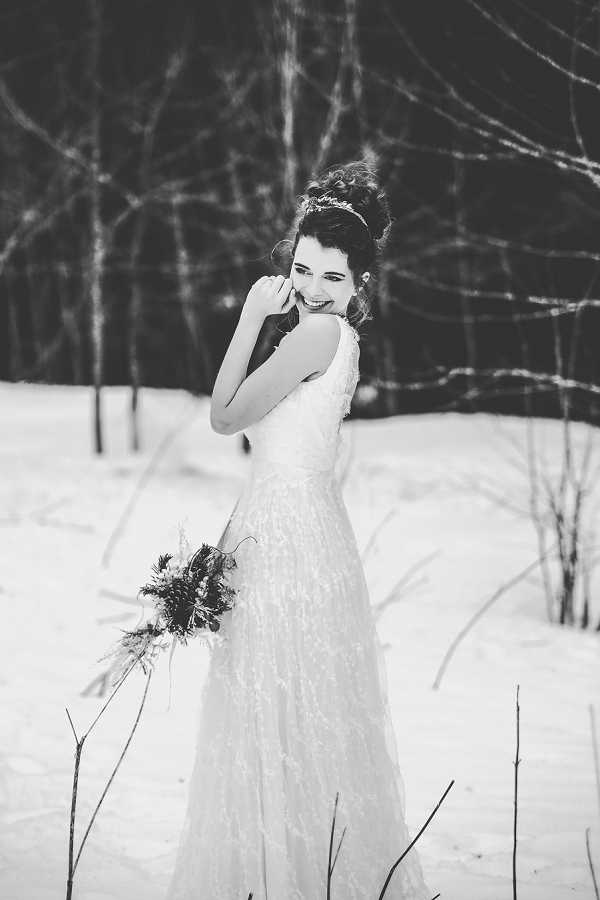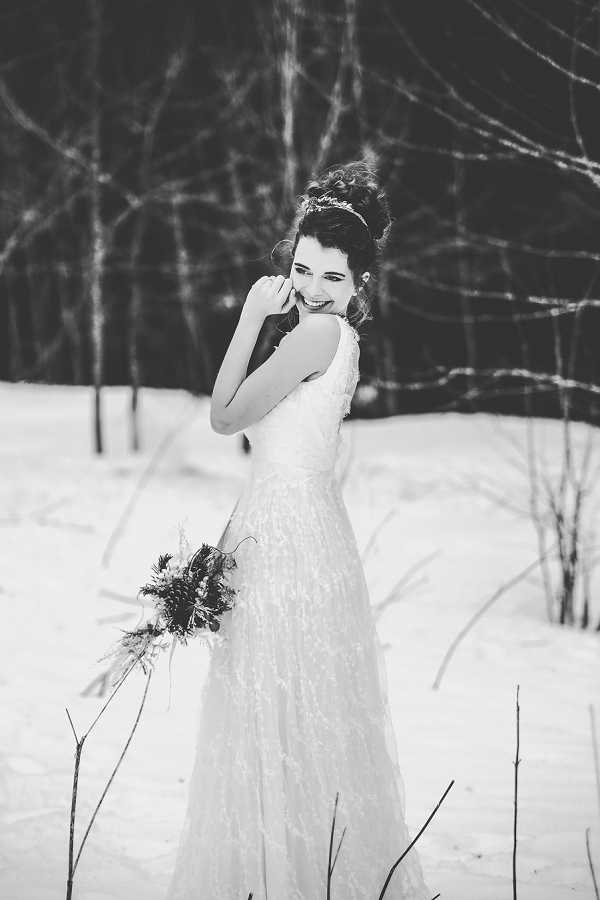 "Our decoration planner Mariage à Soie used a seasonal palette of colours & wanted to reflect the simplicity of a family gathering: an old door as a table, rustic stemmed glasses, old lanterns & some candles are enough to make it enchanting. Add in some bubbles to your drink and the celebration may begin, all joy & smiles around."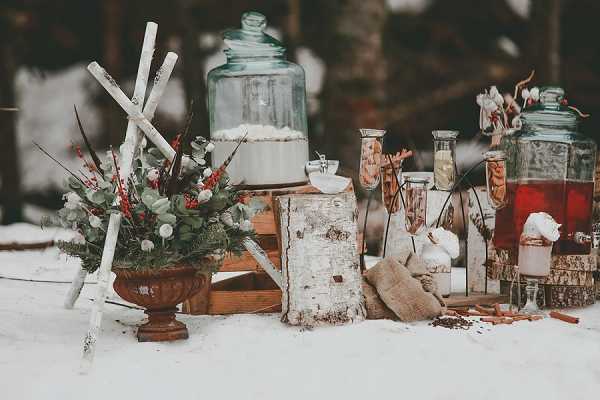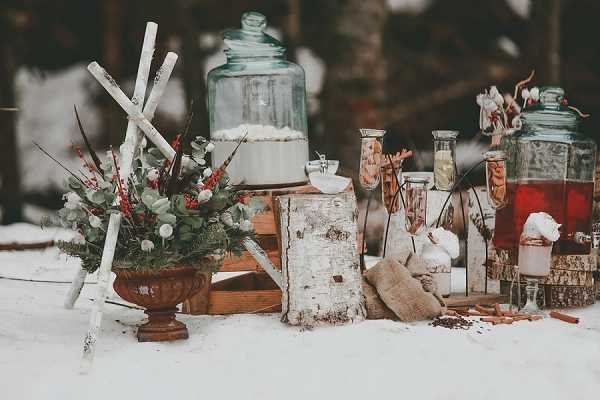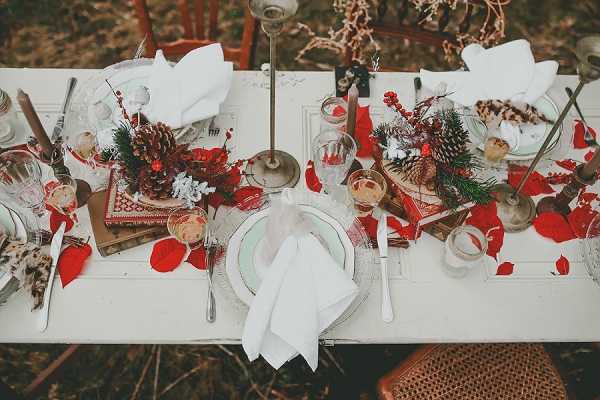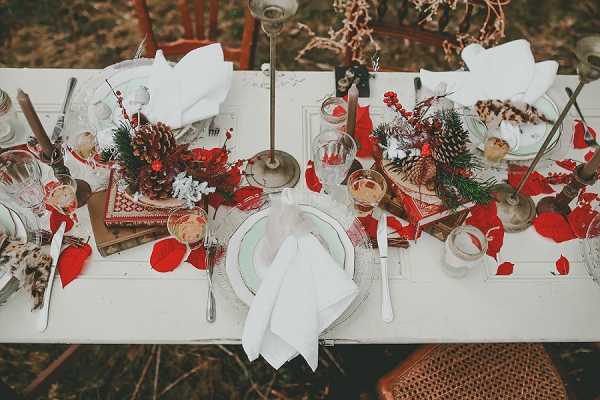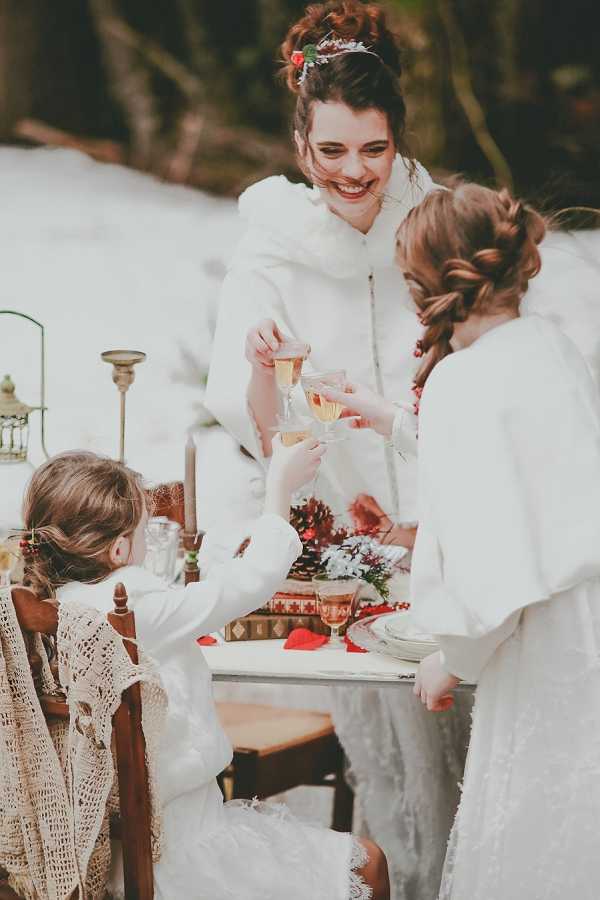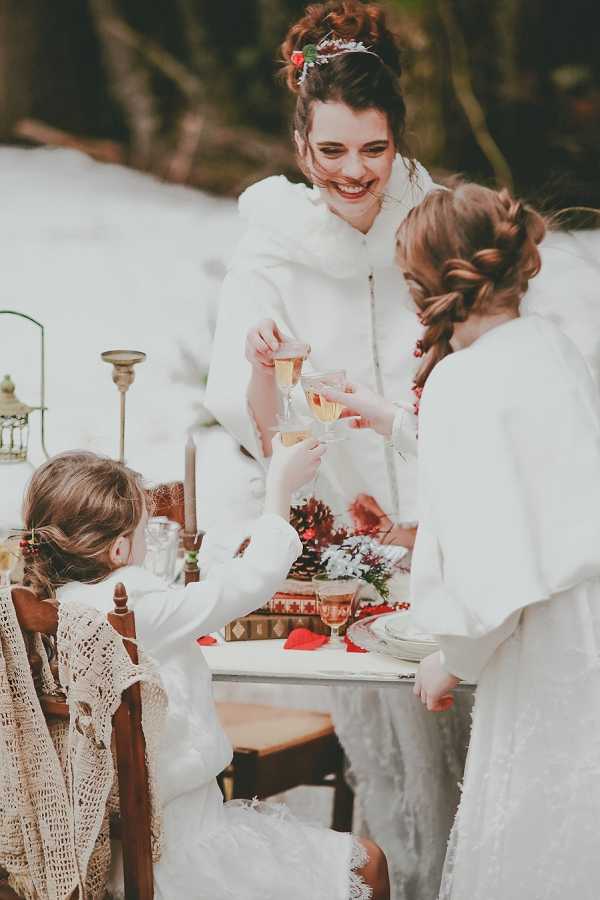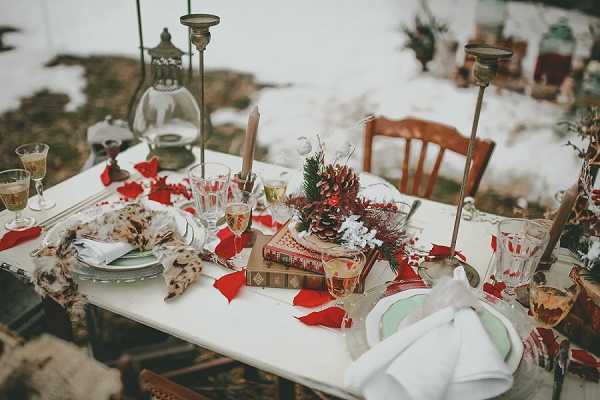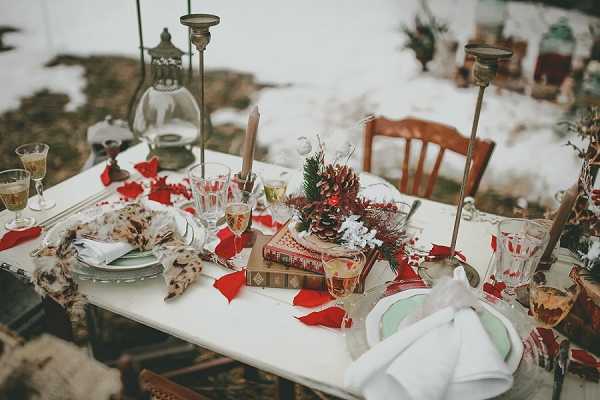 "We choose a location for its quiet & otherworldly atmosphere: a tiny clearing, at the heart of the French Alps in Chartreuse massif known for its large pine forests & wild look, near a lovely stream whose aquatic sounds soothed everyone. France is famous for the variety of its landscapes and the mountains are a main part of it."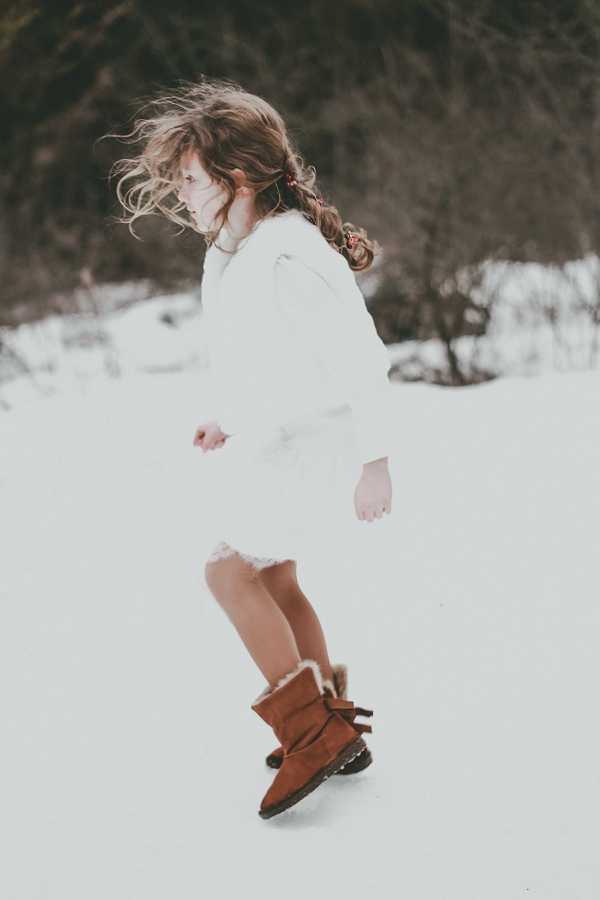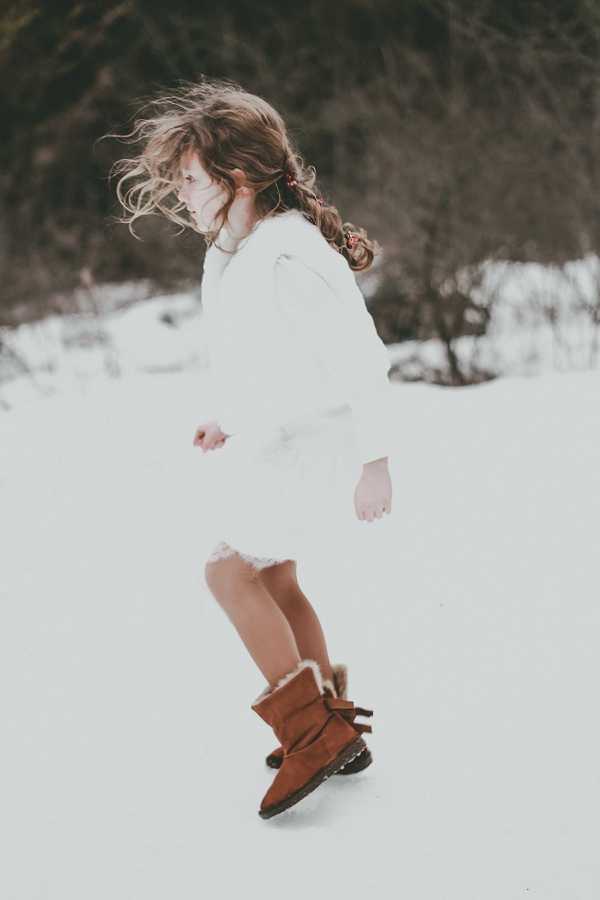 "As the cold is still here, sat by a campfire with sledges as chairs, a loving mother & her two beautiful daughters are enjoying a nice hot cocoa & some melting marshmallows sharing secrets & memories. They all wear custom-made dresses by the talented Emmanuelle Gervy who created a ravishing harmony between the soft textures and the lightness of the fabrics."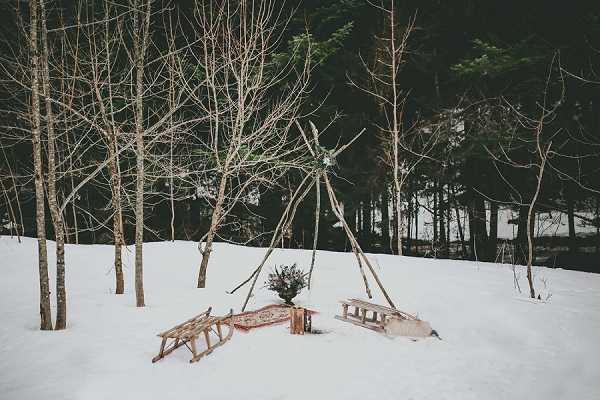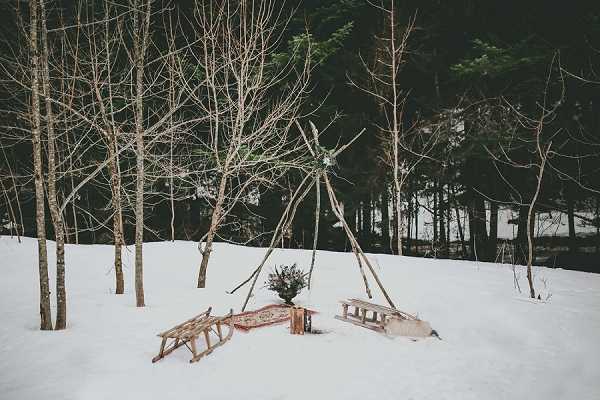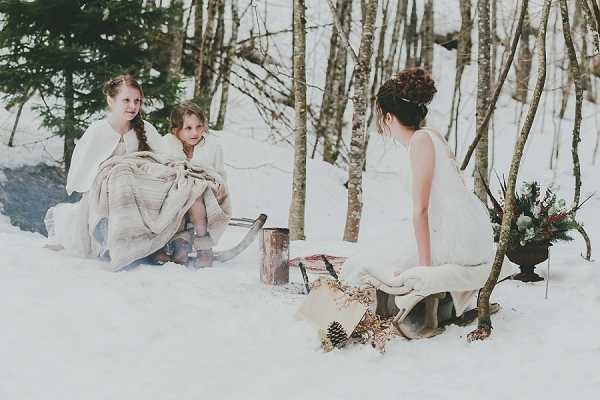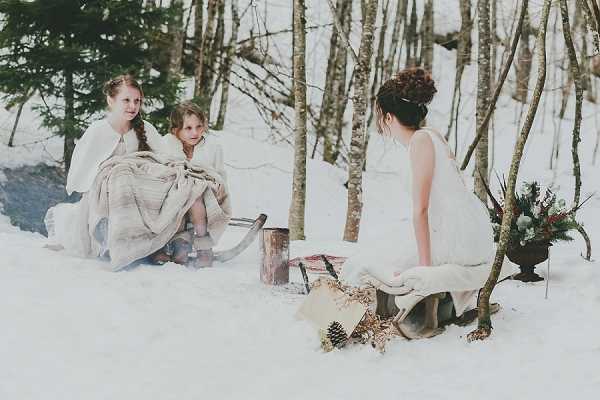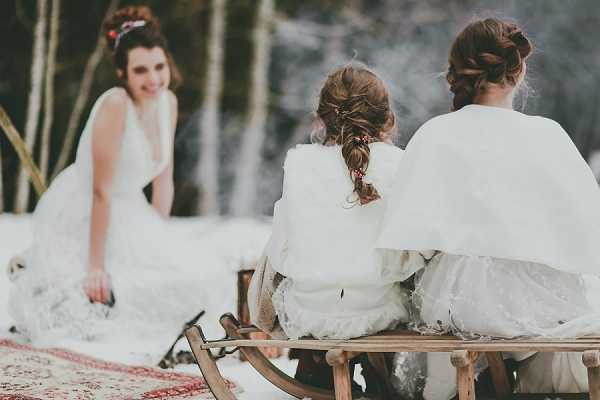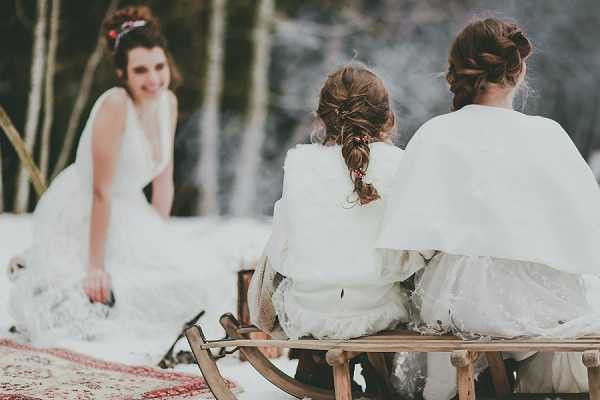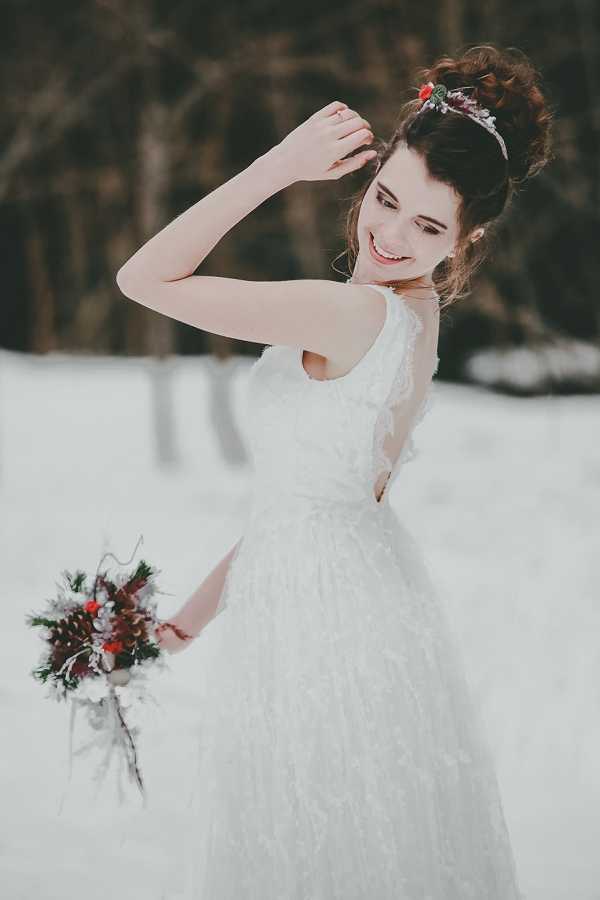 "The search for simplicity & slow living are a lesson that everyone learn from passed Winters and so we wished to reveal these true aspects by doing a very light work of make up & hair. Elegance can finally rhyme with casualness thanks to Delphine Rilo & Happy Holistic."
"In the end, this intimate & family wedding reminds us this: As long you're with your family you can be yourself & make your home everywhere."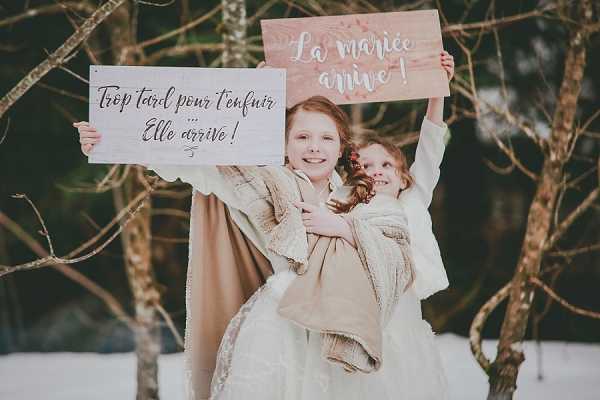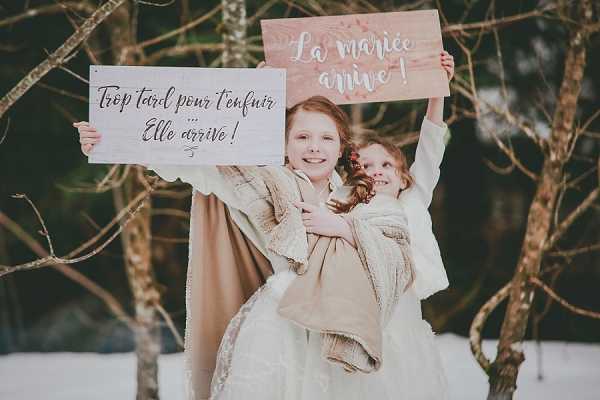 For even more winter wedding inspiration check out these rustic yet chic winter wedding ideas (you're going to love the hot chocolate bar!).
Snowy Winter Wedding Inspiration Shoot Snapshot
Wedding Vendors
Photographer: Lorelyne Photography | Decoration: Mariage à Soie | Wedding Dress: Emmanuelle Gervy | Make Up: Happy Holistic | Hair: Delphine Rilo | Bridesmaids Dress: Emmanuelle Gervy | Florist: Exception Fleurs