Today's Scenic Samedi tour moves onto Nice France, located on the South East coast of France on the Mediterranean Sea.  The city is called Nice la Belle or Nice the Beautiful and has benefits from a Mediterranean climate, making the perfect getaway to beet the winter blues.
Formerly part of Italy until 1860, Nice is one of the top french tourist destination  as being the capital of the french Riviera and includes many picturesque sites such as La Cascade de Gairaut, Jardin du Monastere and the well known Promenade des Anglais.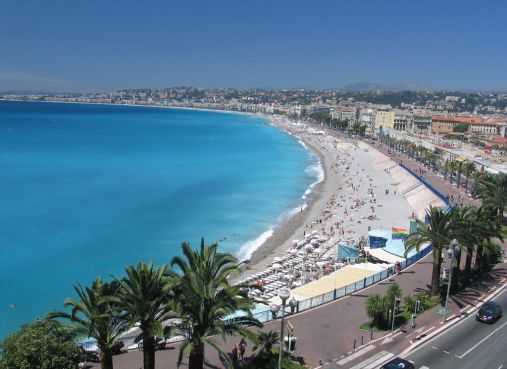 Promenade des Anglais
Trip Advisor
La Cascade de Gairaut
Gardens in Nice
Garden  Du Monastere – Nice
Love to hear from anyone planning a wedding in Nice or another location on the French Riviera.
Monique Mariage x x