Located in the Burgundy region, Dijon is the historical capital and the destination of our virtual trip today.  Situated approximately 40 minutes southeast of Paris by the TGV high-speed train, Dijon could make a second destination on a honeymoon trip to France.  Apart from the mustard, Dijon is also well known for its large number of churches including and Notre Dame de Dijon, St. Philibert, St. Michel and Dijon Cathedral.
Apart from the main sights Dijon has a large range of shops to browse around and in particular a large market.  The market features an indoor food hall filled with delicious produce such as cheese, wine and spices and for those foodies out there, the International and Gastronomic Fair is held in Dijon each October with over 500 exhibitors.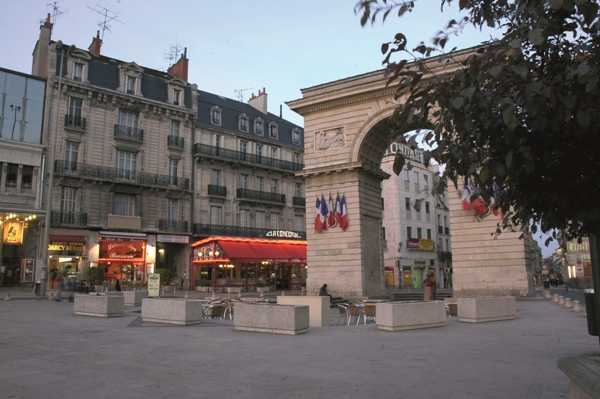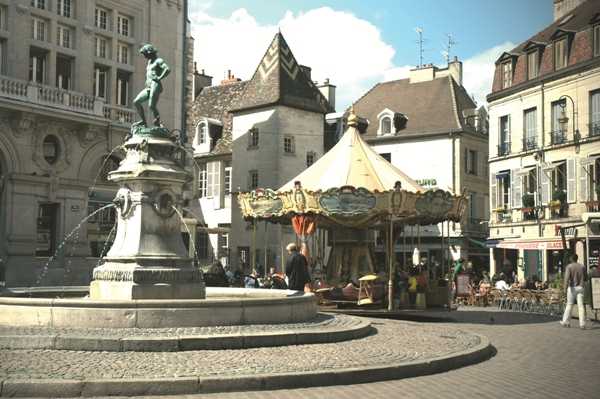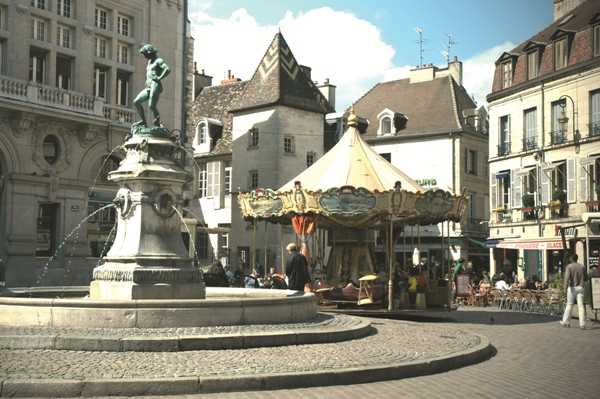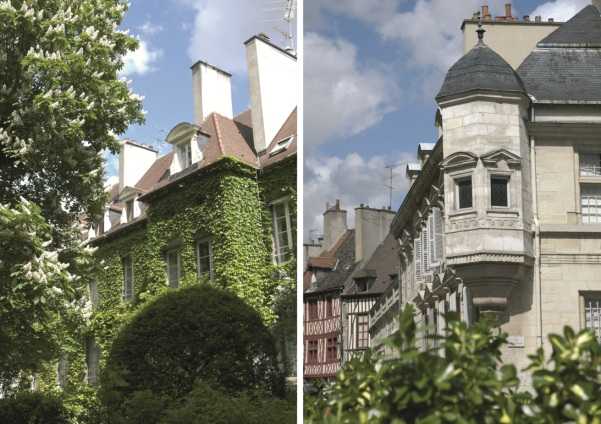 If you are looking for a wedding venue in the area, Chateau Gilly between Dijon and Beaune the former residence of the Cistercian Monks, has preserved its authentic Fourteenth and Sixteenth Century character, reflected in its moats, French-style gardens and dining room with its magnificent vaulted ceiling.
If you are planning a trip to Dijon be sure to visit Dijon Tourist Information to find out detailed information including current events and activities.
Anyone heading to Dijon on holiday or planning their wedding in Dijon?
Monique Mariage x x