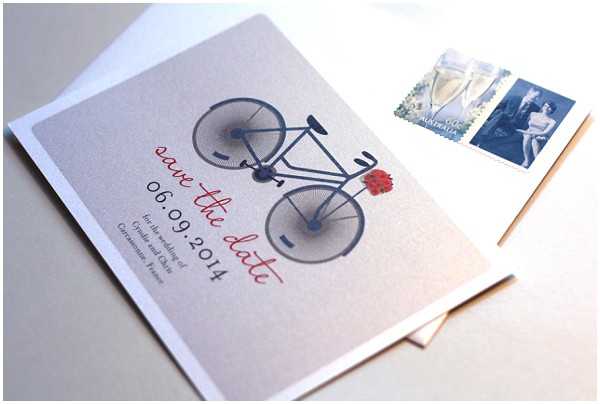 How are you all this afternoon, especially the brides to be, how are you juggling wedding planning over the festive season?  I can't believe that bride to be Cyndie aka Mademoiselle Slimalicious has been sharing her wedding planning journey with us for the last 5 months.
It seems like only yesterday I welcomed her to the blog, but since then her and Chris have booked their wedding venue in France and it will soon be 2014, the year that they are getting married!
If you are planning your wedding in France for 2014/2015 be sure to keep your eyes on the blog at the start of next year as I will be looking for more real brides to come and join Cyndie and Cassie in sharing their wedding planning journey.
But back to today and time to catch up with Cyndie and find out what her and Christ have been up to.
*****
Cyndie: "While becoming more and more popular in France, the Anglo-Saxon tradition of sending Save The Date cards is still uncommon. French guests usually expect to receive the traditional "Faire-Part de Mariage" (wedding invitation) a few months before the wedding – that's it. However, given that many of our guests will be travelling from overseas (Australia, Spain, New-Zealand etc.) it was important for us to announce the date and location of our wedding to our guests in a formal way, well ahead of time.
I have been researching wedding stationery for over a year, ever since we got engaged! There is so much choice out there; I must have changed my mind a dozen times in that period! Sadly I am not a crafty person and while I would have loved to come up with my own design for our wedding stationery, it would have taken me a significant amount of time to decide, design and collate the stationery, for maybe a not so great result in the end. As a result of admitting my lack of creativity, I gave up on the idea of creating my own wedding stationery!
Our Save the Date cards come from Fi Fy Fo Fum Design, an Australian award winning stationery brand.  Fi, the owner of Fi Fy Fo Fum Designs, creates original stationery for various occasions. I've fallen in love with one of her existing designs called the "Paris" range. The design is simple, fresh yet elegant. The bicycle heading from left to right is a positive symbol of progress, of renewal and of promising times ahead. Bicycles (especially ones with a basket attached to the front) are also often considered to be a symbol of France country life – so this design was absolutely perfect for us!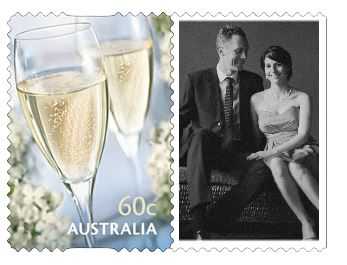 I ordered two versions of the card to cater for our guests' language difference: French and English. The English Save the Date cards are double-sided (for a more formal effect) while the French cards are simpler. The cards are printed on a beautiful metallic paper to bring a touch of sparkle to the design. I also ordered custom made stamps from the Australian post office, with a photo of Chris and I at our engagement party – a little tacky, I know!
Catholic wedding preparation
As well as working on the choice of our wedding stationery and sending out the Save the Date cards to our guests, we have also made good progress with our church wedding ceremony application. Chris is not religious; I was brought up catholic but no longer practise. As a child, I have done my two communions and going to church on Sunday was part of growing up in a French village.
Although we are having our wedding in France, our local French priest advised we had to apply for the church blessing ceremony from Australia. We have started the process here and so far it is simpler than I expected.
The French parish where I was baptised in Castres sent out a bilingual copy of my baptism certificate to the Australian priest, at my request, we've filled out all of the paperwork with the help from the local Australian priest and have just completed a 1.5 day "Partners for Life" mandatory course.
The only remaining activity is for us to select the texts and priers (in English).
Once we have completed this last step, the Australian priest will then send out our application to the "Australian Catholic Wedding Tribunal" for review of the application. If accepted, the application will then be forwarded to the "French Catholic Wedding Tribunal" for further processing. A little stressful but we have plenty of time to get everything sorted!"