Happy Monday from everyone here at FWS! Let's ease you into the week with this charming wedding in the Majestic Chateau, France. The couple are Steph and Rob. Steph chose to  wear a Sassi Holford dress and Prada shoes while the groom donned a Peter Jackson suit on their romantic big day.
Planned by FWS vendor Marry Me in France, the wedding featured a natural, rustic with a mix of outdoors theme. It was a wedding with sunny beautiful weather, outdoor eating, partying with moshpits and crowdsurfing! Oh, and we'll let photographer Lydia Taylor Jones' pictures tell the story.
The proposal took place 2 years ago for Rob and Steph. Before he left for Australia, he decided to pop the question so that they could celebrate with their friends and family.
"We were living in Glasgow and her parents were in London so the only opportunity I had to ask their permission in person was at Steph's brother's wedding in Yorkshire. With lots of family present it was difficult to get a moment with them on their own. I finally saw my moment at midnight when Steph's Dad was taking a nap on the side of the dance floor," Rob recalls.
"The proposal came the next day on our drive home. Luckily, Steph has no sense of direction so she didn't suspect anything when I came off the M6 and started driving towards Newcastle. We pulled over for a walk and after navigating a field with an angry bull in it made it to Sycamore Gap along Hadrians wall when it all started."
Their wedding venue was the Majestic Chateau. They chose this wonderful setting as they wanted their wedding to be more of a holiday for everyone since this is what they have become accustomed to in Australia. But specifically they wanted the chance to spend a bit more time with friends and family.
The couple chose the charming colour scheme of  blush/champagne bridesmaid dresses and groomsman ties. The flowers were a mix of these colours and green foliage and got ideas from Pinterest.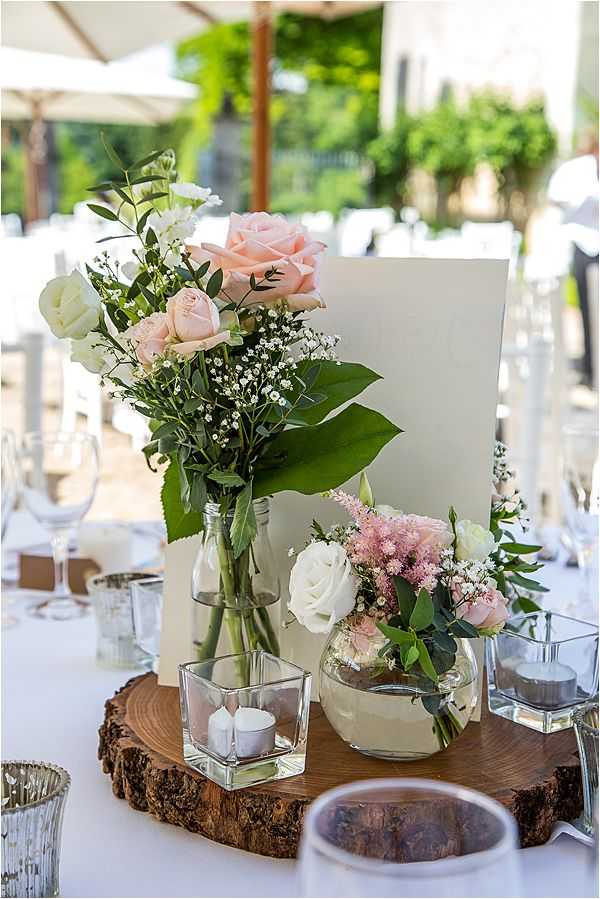 Marry Me in France did such a great job in arranging all the details. The favors were supplied by Skye Candles and stationery were taken cared off by Hannah Shines. There was tied posy bouquet, handle bound in satin ribbon. A pop of blush pink, champagne, ivory and white with some sage (eucalyptus) and green foliage with ivy berry, peonies, lisianthus, roses, gyp, astilbe completed the ensemble. The tables had similar flowers to the bouquet, with big white chrysanth blooms. Wood slices with loosely tied bunches in a selection of different small vases and parfait jars, glass tea light holders and t-lights gave a touch of rustic glamour to the venue.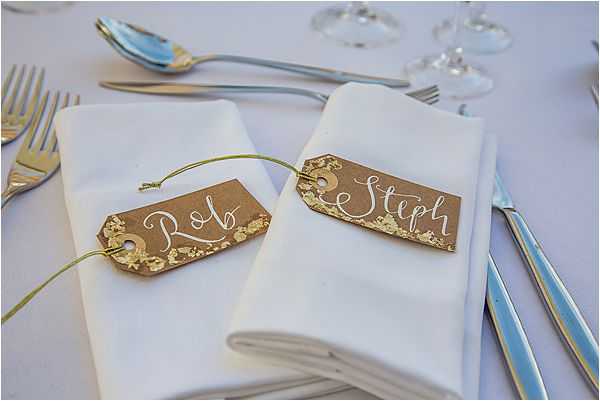 The main feature for the ceremony was the rustic wooden pergola, decorated with twisted willow, vines, Gypsophelia and a selection of other flowers to match the bridal flowers.
They went to Chateau dans les arbes for their honeymoon – amazing wooden replica of chateau on a moat! They also have tree houses too, each with their own private Jacuzzi. And to Le Moulin du Roc – Michelin star restaurant and beautiful honeymoon venue!
"Marry Me in France  gave us a selection of photographers and we loved Lydia Taylor Jones's photography. She does really natural photos, with amazing use of landscape, light and is able to really capture the fun and laughter of the day. We would 100% recommend her!" Steph said.
"My favourite photo is the drone shot of us kissing by the pond, I think its really arty and love the natural colours. My other favourite is the group shot of everyone standing behind us and rob kissing/ bending me backwards!" – Steph
Marry Me in France did a great job planning their wedding. They had no issues (other then time difference) making skype dates with Sue, their wedding planner. "She was brilliant and so patient with us even though we weren't the most efficient clients at getting back to her, as we work shifts with our job and were also revising for our exams just before the wedding too!"
And be sure to check out the stunning teaser film of Steph and Robs big day, captured by One Forever Films :
Well, a very big congratulations to Rob and Steph from the FWS family! x
Sassi Holford and Prada for romantic wedding in France snapshot
Wedding Vendors
Photographer: Lydia Taylor Jones| Planner: Marry Me in France | Dress: Sassi Holford | Videographer: One Forever Films | Shoes: Prada | Bridesmaid Dresses: Biba | Grooms Outfit: Peter Jackson | Grooms Shoes: Magnanni | Favours: Skye Candles | Stationery: Hannah Shines