Sophistication and elegance are the key words that sums up Danielle and Arts marriage at The American Church in Paris and their Salon Marie Antoinette wedding reception at Plaza Athenee Paris.  Like many couples who opt for a destination wedding, Danielle and Art did consider a domestic wedding in their home state of California, but cost and the number of guests led them to planning their dream romantic wedding in Paris with the help of expert planners Fête in France.
Salon Marie Antoinette at the Plaza Athenee optimizes the qualities associated with the Queen, highest standards of elegance, gilded chandeliers, crystal candelabras which were enhanced with the romantic blooms by Sol Y Flor.
Bride Danielle talks us through her Paris wedding plans: "My Husband, Art and I love to be different and we love adventures. So after our engagement (inside a hot air balloon at 1500 feet above ground), we began brainstorming about our dream wedding. We thought of myriad locations in California like wineries in Temecula, private estates in the Valley and beach settings in Malibu.
We went to numerous appointments to see venues but we were truly content with NONE. We later searched for smaller destination wedding venues like Napa Valley – yet it still did not feel right. Then one day it clicked we discovered that the conventional wedding was not for us. We surfed the web and stumbled upon destination weddings and as we continued we found Fete in France (Anne Mulvihill's website) this is it- it felt right. After getting Blessings from our parents, we decided to book the trip to Paris!"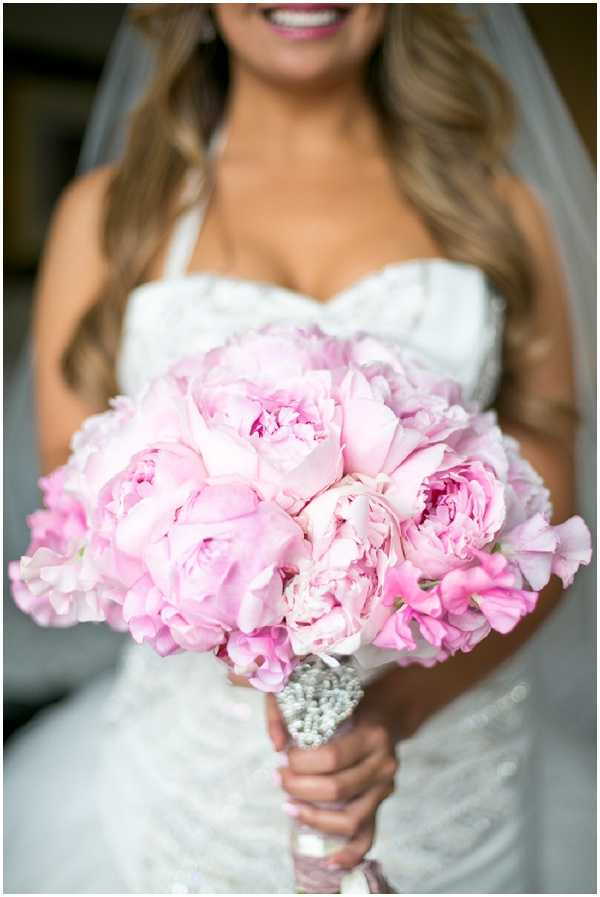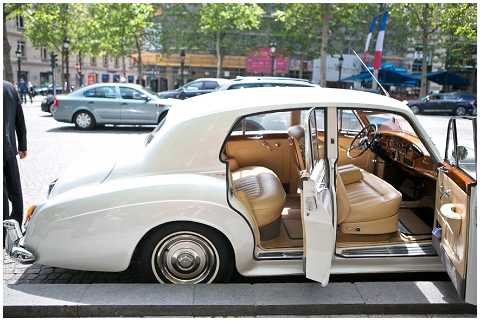 A quick costume change into a second dress for the reception.
A day filled in elegance and romance.  The addition of the black belt to the reception dress is just stunning and his and hers cakes, too cute!

Wedding Suppliers in France:
Ceremony Venue: The American Church in Paris
www.acparis.org
Wedding Reception Venue: Plaza Athénée
www.plaza-athenee-paris.fr
Photographer:  One & Only Paris Photography
www.oneandonlyparisphotography.com
Flowers: Sol y Flor
www.solyflor.fr
Hair & Makeup: Sonja Benhamou
www.hairsweethome.blogspot.com
Wedding Cake: Sugarplum Cake shop
www.sugarplumcakeshop.com
Couple Transportation: White 1960 Rolls Royce
www.classic-rent.fr
Music: AVDJ
www.avdj.fr
Planning: Anne Mulvihill, Fête in France
Email: [email protected]
www.feteinfrance.com