Today's destination couple Steph and Ryan met in London at their old office, which was the start of their love story with a rustic real wedding in a French corner of paradise captured by Martina from Wedding Photostories.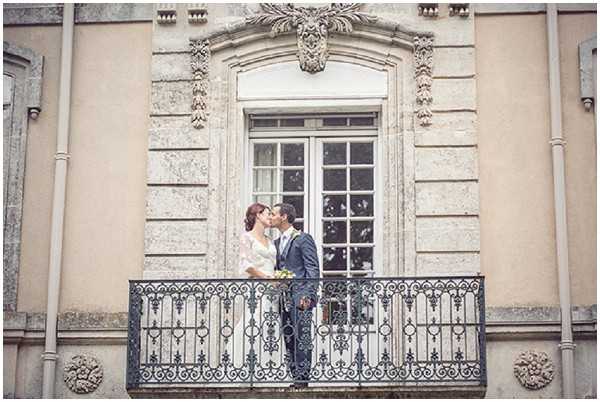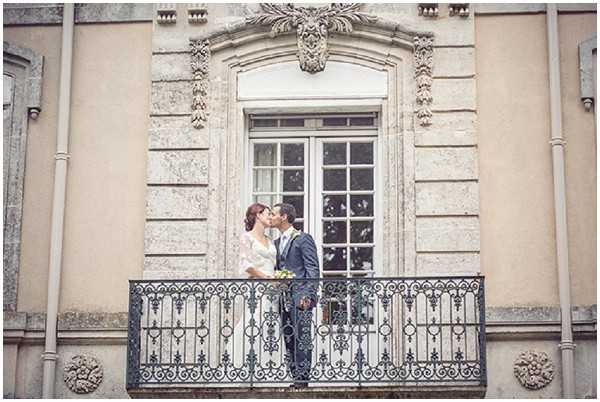 Steph was the one who opened the door the day Ryan had his interview and he immediately fell for her and her curls. They started working together and during a business trip to Malta their love blossomed . Both of them are passionate about French cuisine as so on the night of the proposal, Ryan took Steph to their favourite French Restaurant in London.  With this as the start of their wedding journey, how could then not pick France as the destination for their wedding.
Being Steph New Zealanders and Ryan South-African, they had guests coming from across the world so they wanted to make sure they'd pick a place that all of their guests would have loved. Ginestas – Languedoc in the Aude (South of France) was the place, and Chateau du Puits es Pratx was the venue. All of their guests arrived a few days earlier, entering into the spirit of a true wedding weekend.
Photographer Martina from Wedding Photostories takes us through the day: "It had been a beautiful sunny week, but unfortunately on the day of the wedding (which was supposed to have an outdoor ceremony and an outdoor reception) a fairly heavy rain started to pour down minutes before the ceremony started.
With the previous glorious weather there was no imminent plan-B in case of bad weather, so although the ceremony went ahead as planned (with the help of a few umbrellas) the reception was held indoor.  The Plan B reception room was not a disappointment, a beautifully large room with massive barrels and a bar carved out of an antique grape press, where once the most fine French Wine used to be produced.
Regardless the weather related hiccups, Steph and Ryan had a beautiful day and all their friends were ecstatic about being able to be with them in this French corner of paradise.
For her wedding day, Steph wore a beautiful Pronovias gown from the Friburgo collection, sourced from Sylvia at Dream Second Hand Wedding Dress.  Sylvia sells second hand dresses, although the one that Steph chose was a sample dress so nobody had worn it yet! The shoes were Platino, a lovely pair of flats as comfort was the very priority for Steph. She also wore a gorgeous floral headpiece, found at Portobello Market in London, it was handmade.
It was a truly lovely day that it was a delight to be apart of."
I love to see a little piece of French paradise on a Wednesday, is anyone heading off to France this weekend?
Wedding Suppliers:
Dress: Pronovias via Dream Second Hand Wedding Dresses
Shoes: Platino
Venue: Chateau du Puit es Pratx
Planning: Chateau du Puits es Pratx
Catering, MUA and flowers: Chateau du Puits es Pratx
Photography: Wedding Photostories