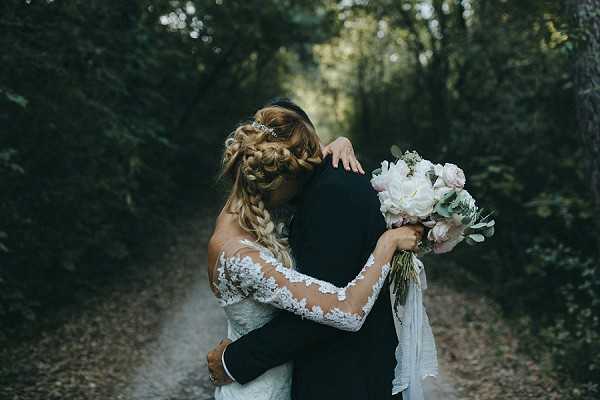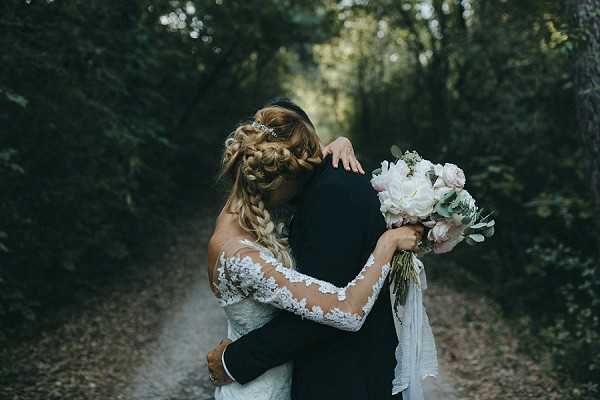 Happy Monday lovelies, we are kicking this week off with a gorgeous rustic French Riviera real wedding full of love.
Mother and daughter team and FWS vendor D'amour et de Déco beautifully styled today's romantic affair. Vanessa and Mathilde work as a duo to create the most beautiful wedding day for their clients.
"Magical atmospheres, delicate flowers, tailor-made projects and a lot of creative madness, this is our recipe to turn your events into a unique moment which will last forever in yours and your guest's memories."
Our beautiful Pronovias bride Stephanie takes us through her dreamy wedding…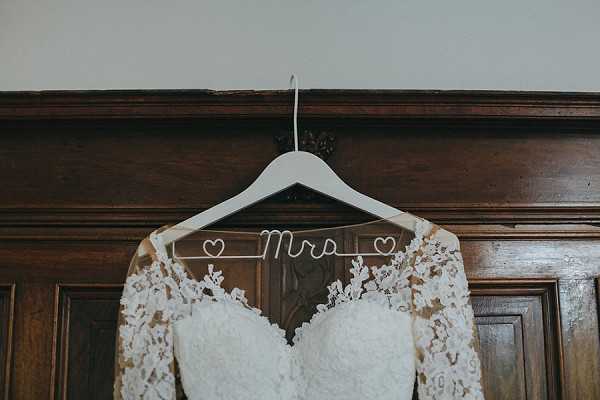 "A little background about us… First of all, we are friends, the best of the best; we are sufficient to each other. We first met in October 2002 during the election of the class representatives in grade 10. Kevin was a candidate, I did not know him but I voted for him to take care of our class. Our first kiss was May 7th 2003, in Mougins at the Parc Saint Basile, where we live now."
"On 8th July 2014 Kevin made the most beautiful marriage proposal of all time. 16th December 2015 was the date our little Marin was born, our little miracle, after a long fight that lasted 3 years."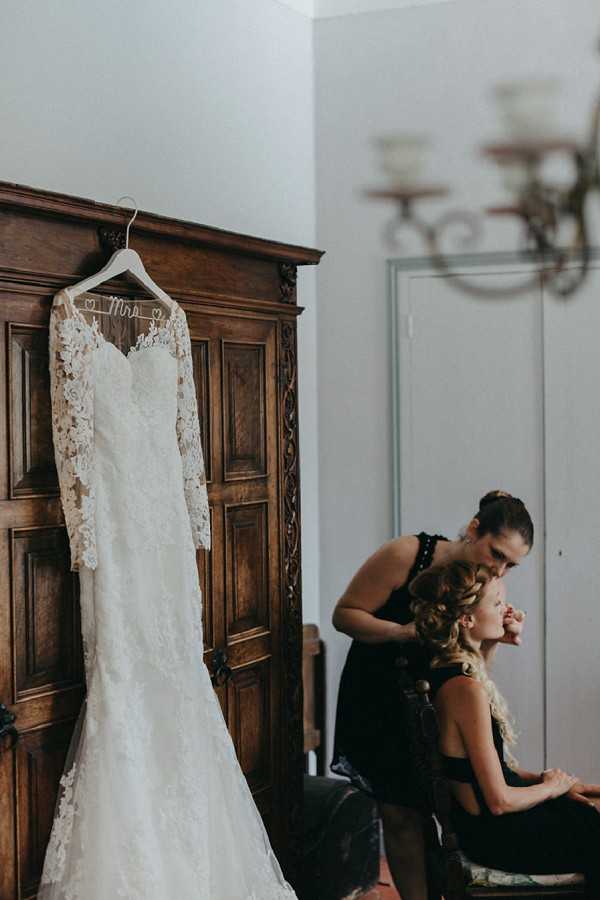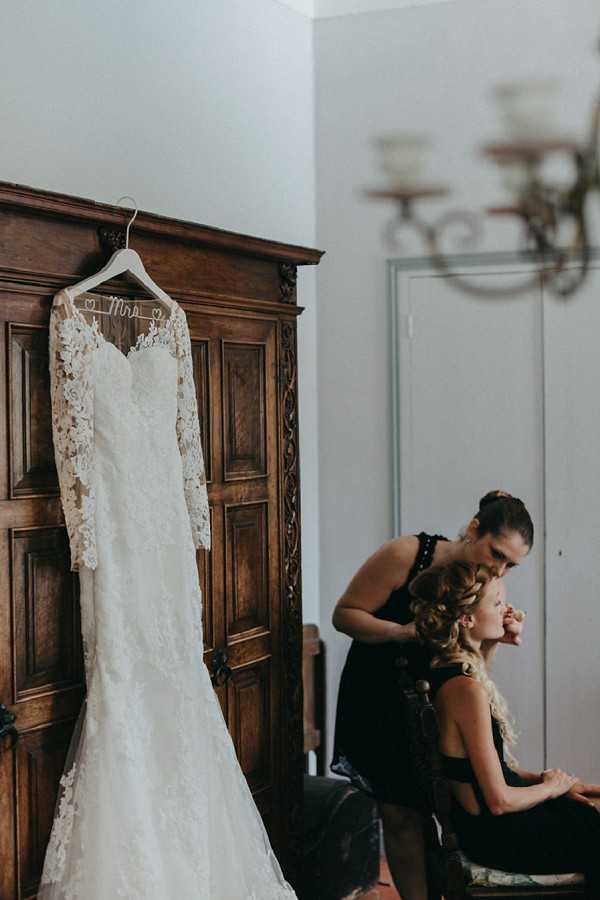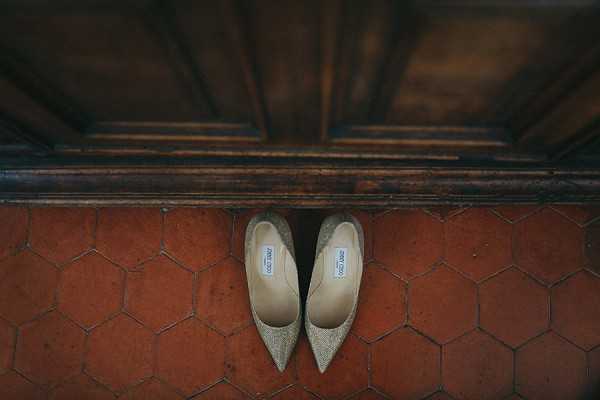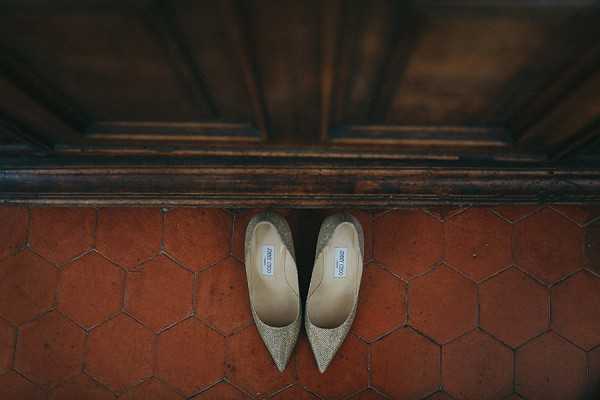 "We have been together 13 years, 14 years that we've know each other, we have already spent half of our lives together… We have gone through a lot together, good times and bad. We know everything about each other, we have nothing to hide… We built each other together, we have the same stories to tell, the same memories… The things we don't know about each other are rare."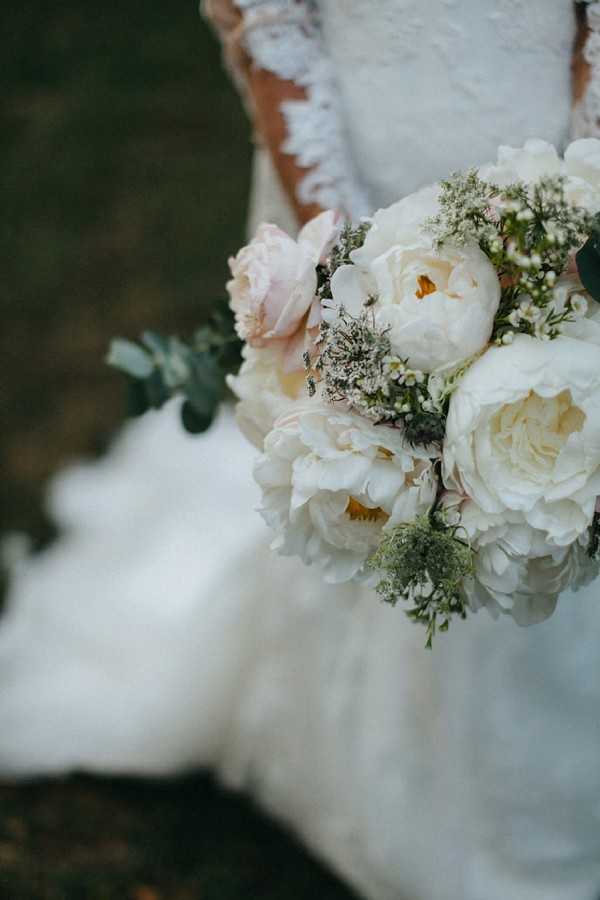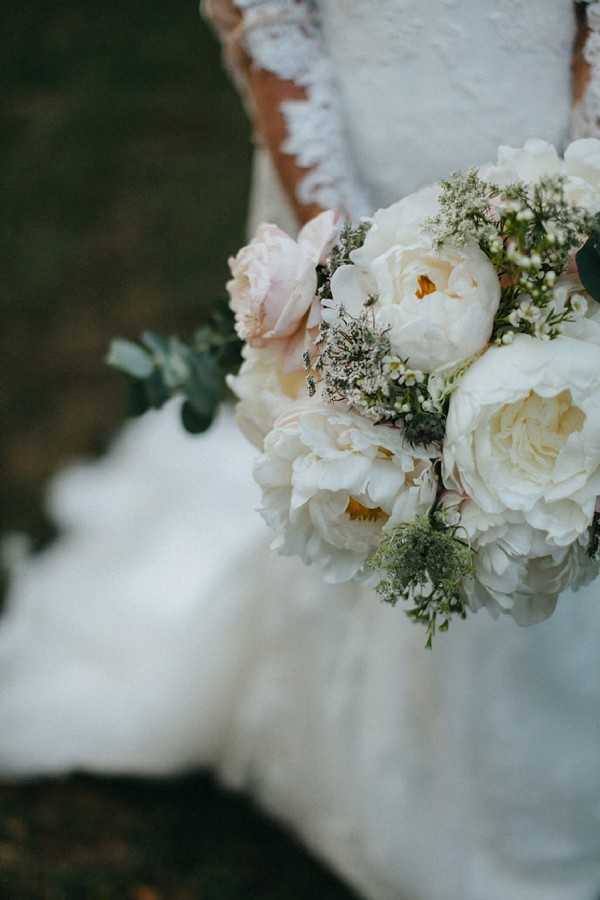 "We consider our in-laws as our own family. We did the same studies, and we have the same job! We've had tough times but we faced them together and today we are a team, a solid duo – the « Stevin » (our nickname), like Bonnie & Clyde! People consider us like one brain for two, impossible to be one without the other one… We are a fusion! In the most scientific sense there is. Our greatest success: Our Marin, our anchor, our miracle, the treasure of our lives who has sublimated our lives more and more everyday for the last 9 months. That's us, a healthy love, pure and entire… Our marriage is the outcome, and evidence."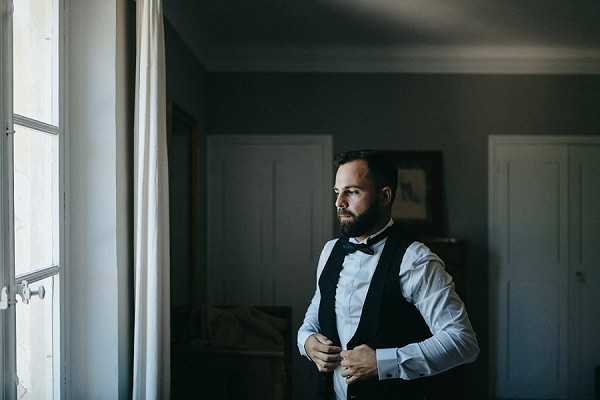 "We chose a venue that resembles us, intimate and authentic. We did not want to have just a simple evening, but share a whole weekend with our guests, that is why we wanted all our family members and friends stay with us."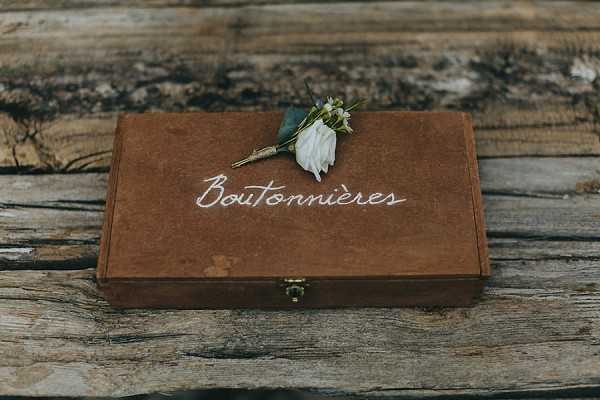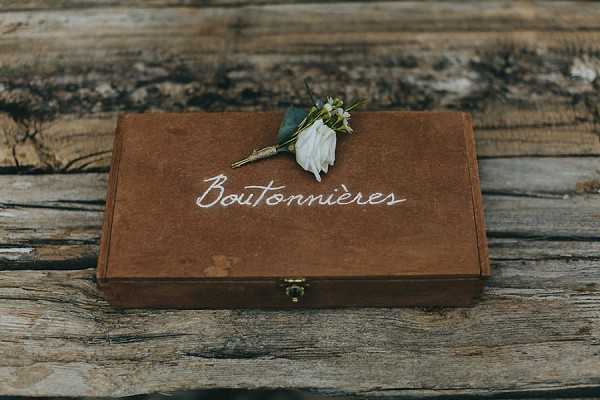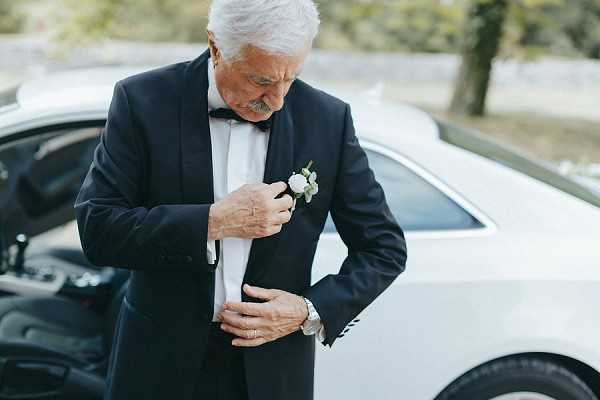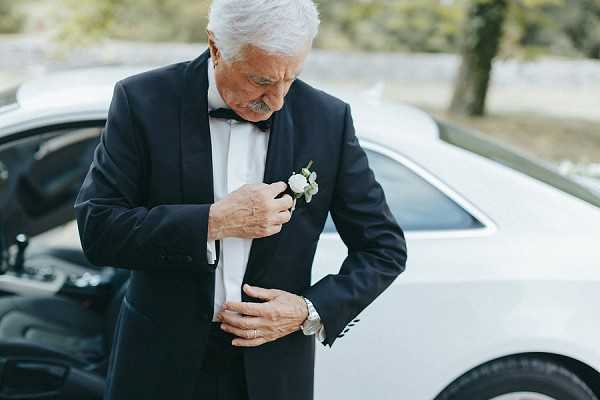 "I decided to go with the Martine Toledano team for the choice of my dress. Two women who know perfectly their job and are just perfect at it. No choice was left aside, the choice of hearts who were able to make this wedding so perfect to us."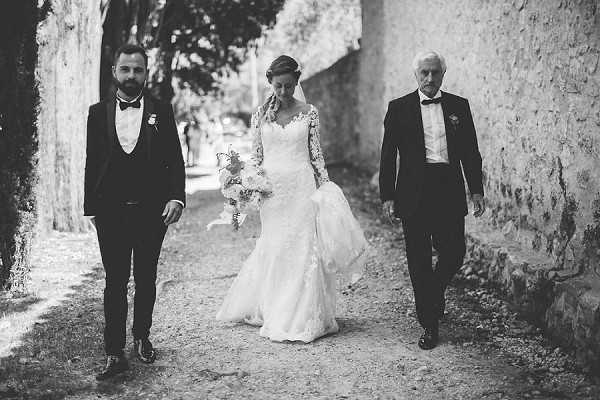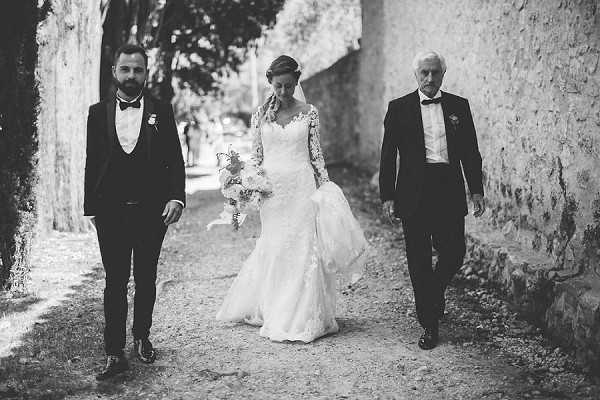 "Regarding the photographer, Reego followed my pregnancy and captured this moment of life so it was more than evident that he would be capturing our wedding as well."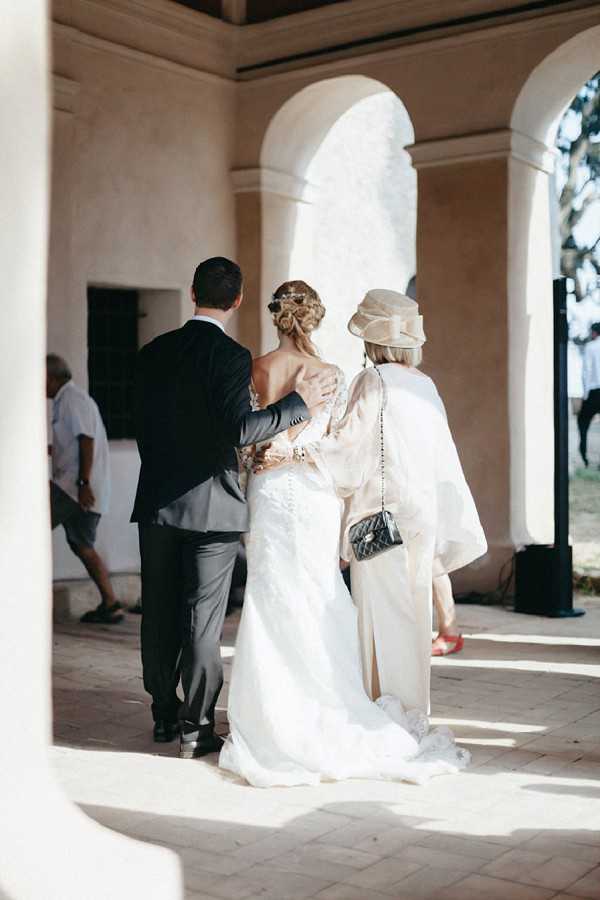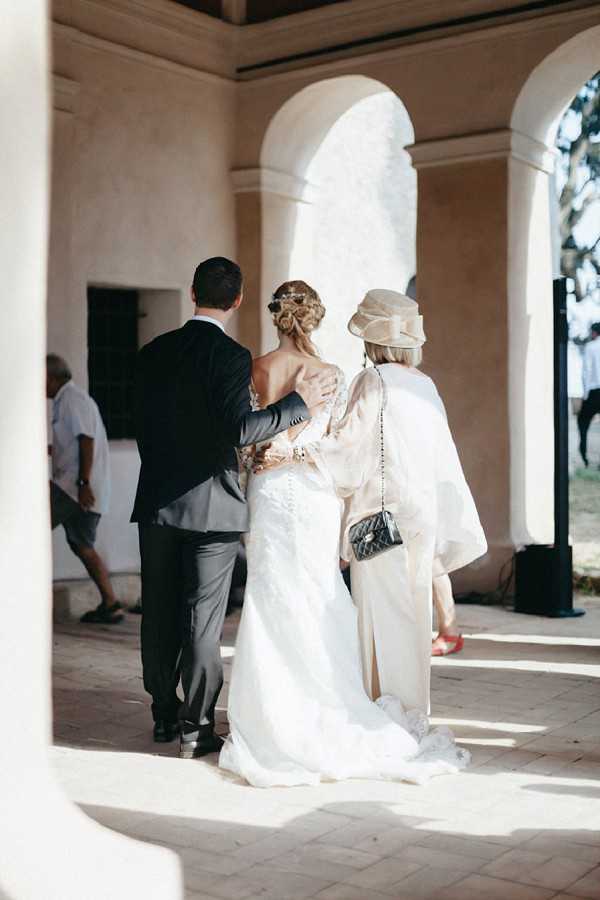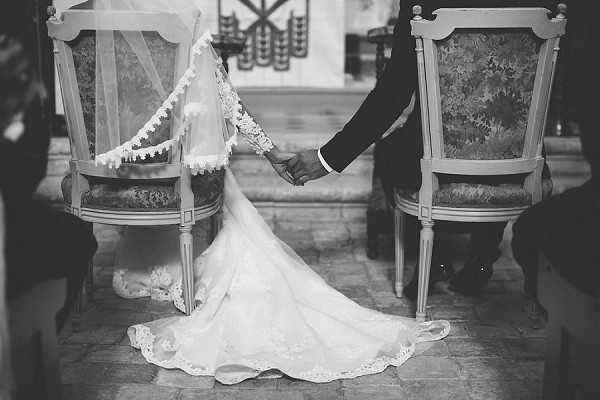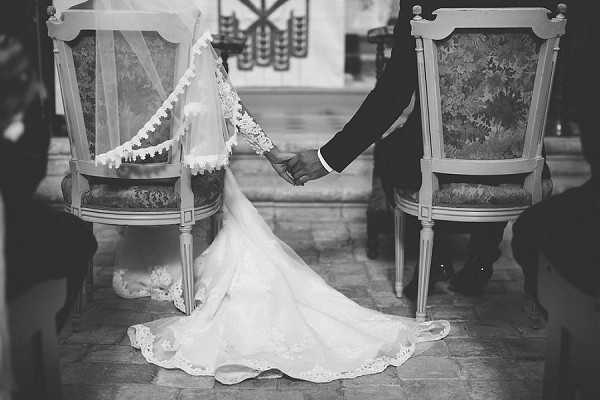 "Decoration was also a focus point, we both love decoration, we decided to trust 100% D'amour et de Déco and the talented Vanessa, as we fell in love with her work a few years ago."
"It took us two years to plan this wedding, and we put focus on our homemade guest favours so we would leave a lasting impression for each one of them."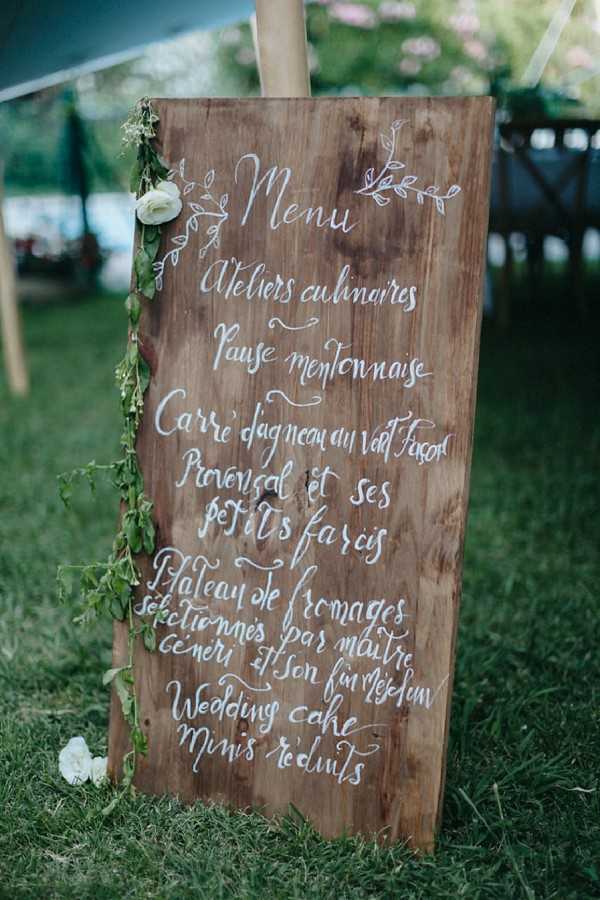 "The caterer was carefully chosen as to us he is the best on the whole French Riviera."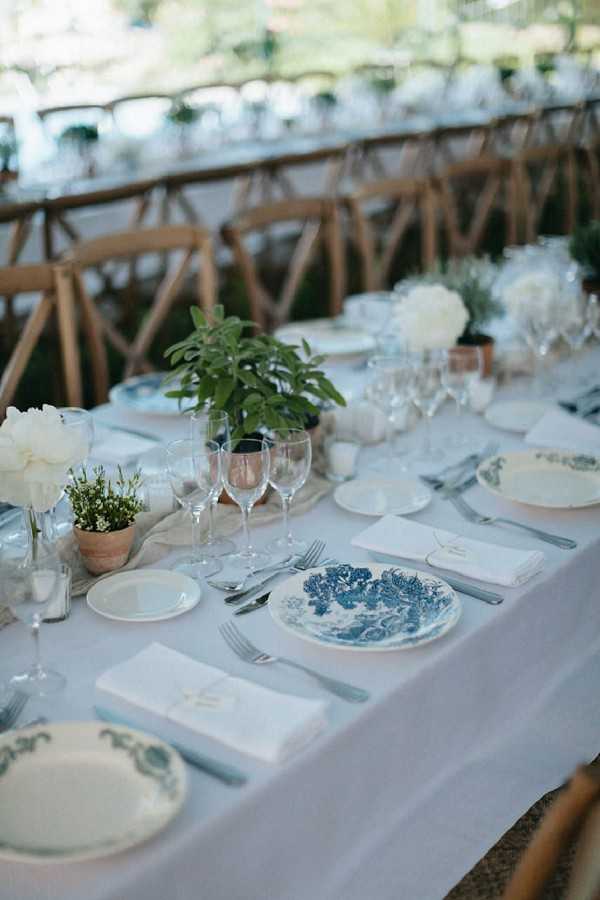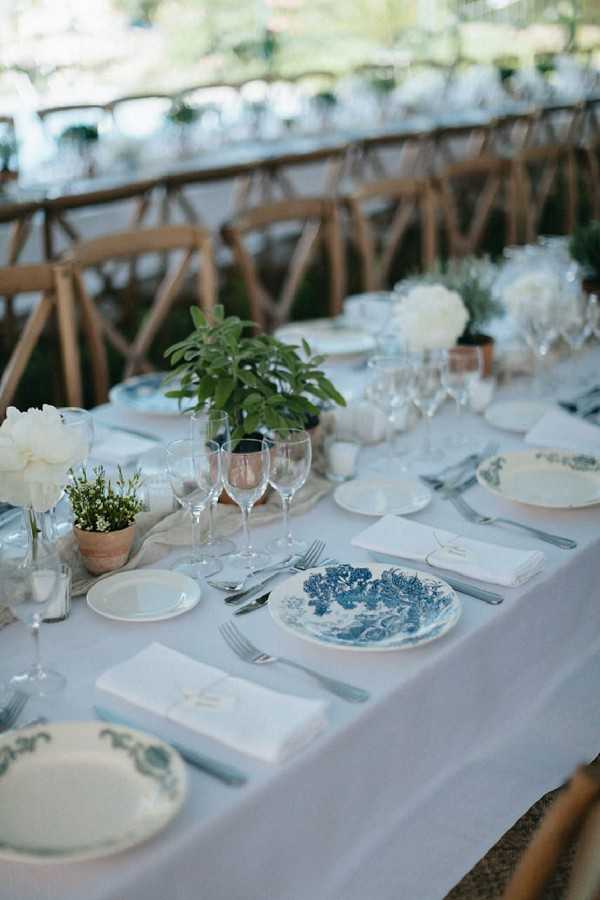 "We wanted a band, and we discovered Becky and Belha, during an intimate concert in Mougins. Their kindness and the bond between them completely seduced us."
"Our vendors are people that we knew and knew their work. We tried to bond with each one of them, so that they would understand who we are so we could create a wedding in accordance with us."
What a romantic love story hey! Don't forget to PIN all that wonderful inspiration, especially those sparkly Jimmy Choos!
If you'd like to see even more of this gorgeous day, check out Stephanie and Kevin's wedding film created by videographer Love Story…
Rustic French Riviera Real Wedding Snapshot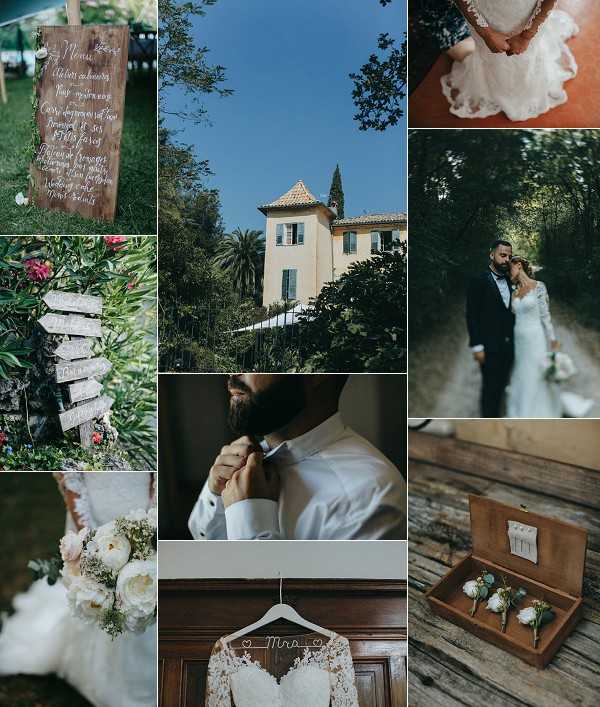 Wedding Vendors
Photography: Reego Photographie | Videography & Photo Booth: Love Story | DJ: Mix & Light | Live Music: Becky & Belha | Catering: Jérôme Ravel | Brunch: Emilie's cookies | Tent: Organic Concept | Stationery: Faire Part Créatif | Wedding Dress: Pronovias | Shoes: Jimmy Choo | Accessories: Ivory & Co | Hair: Miss Beauté | Grooms Outfit: ASOS | Shoes: Louboutin | Belt: Louis Vuitton | Barber: Southside Barber | Ring: Mauboussin | Decoration and Flowers: Vanessa et Mathilde D'amour et de Déco
Save
Save
Save