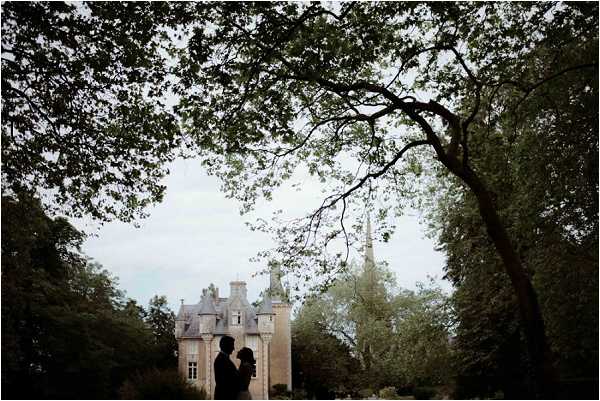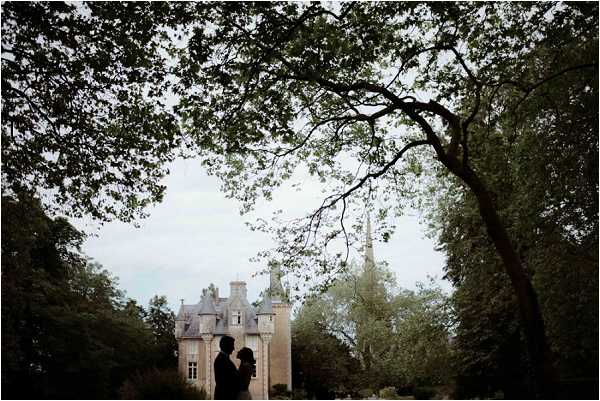 We have a beautiful love story and film to share with you today Eve and Louis' romantic wedding at Chateau St Julien captured by FWS Vendor Story of Your Day.
When Eve and Louis met at school, they would never have predicted that 15 years later a shared passion for travelling would see them tying the knot at the charming Chateau St Julien – a storybook romantic venue just two hours from Paris near the city of Poitiers.
Despite establishing a good friendship, both admitted they were worlds apart in terms of style as youngsters, with Eve even affectionately referring to Louis back then as a 'complete chav'!
Yet years later, a chance meeting led to the start of their 'lifetime of adventures', encapsulated by their glorious French wedding, beautifully captured by Story Of Your Day  and Bianco Photography.
Eve walks us through the couple's inspiring wedding day.
"Louis and I met in school when we were 12. We were close but never a couple. After leaving school we went separate ways until we bumped into each other aged 19 and things quickly developed in to a relationship and we've been inseparable ever since."
"We love to travel and spend quality time together, especially as Louis runs his own business and works from 3am, six days a week. Every year we pick a holiday location and we've been lucky enough to travel to Kenya, Cape Verde, China, Vietnam and India."
"When we were in China, we visited the only original part of the Great Wall left and after trekking for a few hours we were so high up that we had to stop to catch our breath. I was looking at the view before I turned around to see the most amazing ring that took me completely by surprise!"
"We absolutely love Paris – the atmosphere… wandering the streets stopping for wine and coffee and, of course, pastries. Our first holiday together was Paris and we fell in love with each other and the city."
"We returned to Paris every year for six years and the first thing Louis said after proposing was 'Can we get married in France and go to Disney the next day?'. Chateau St. Julien was the first place we looked at and, as soon as we got in the car to leave, Louis said: 'That's where were getting married.'.
"The history of the chateau is fascinating and the setting amazing – it has this rustic laid back bohemian feel that we love and knew we wanted as part of our day. Its charm and rawness was perfect for our relaxed wedding and a million miles away from the generic wedding feel."
"Our main aim for our day was to have the people we love in a place that we love and we were so lucky to have wonderful friends and family who travelled so far to be part of our special day."
"We selected our photographer Anna from Bianco Photography as she does romantic, classic and rustic shots and we chose Emma from Story Of You Day as we knew she would help us tell our story the way it deserves to be told. There is just something about the aesthetic of her films that really resonated with us and knew it would sit with the chateau perfectly."
"I had told Emma that when I was growing up, I would travel around France every summer with my parents in their motorhome. And, in the days before the wedding, we enjoyed exploring the area surrounding the Chateau in a Citroen 2CV."
"We now have everything captured so beautifully that we will now have amazing memories all in one place where we can see them whenever we want to."
For more real weddings click here
Romantic Wedding at Chateau St Julien Snapshot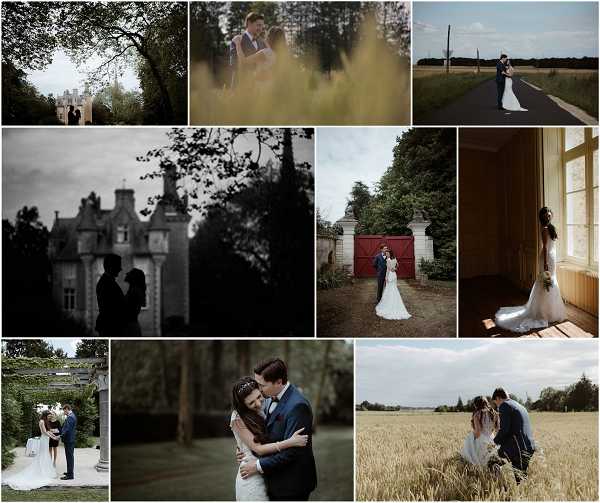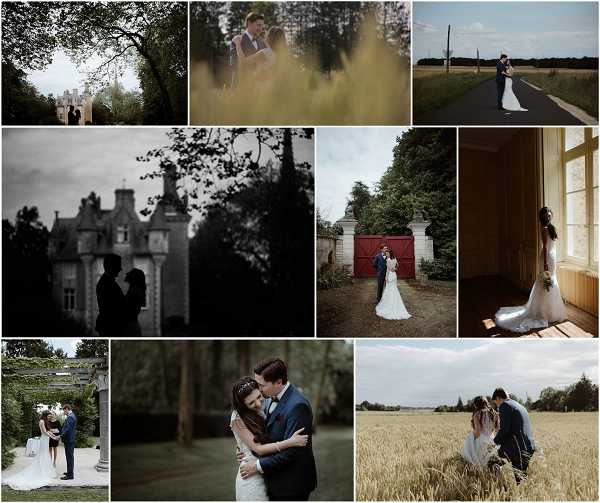 Wedding Vendors
Wedding Videographer: Emma at Story Of Your Day | Wedding Photographer: Anna Bianco Photography | Bridal Shoes: Valentino | Venue: Chateau St Julien |  Florist: Handpicked from gardens | Makeup Artist: Camille Farebrother | Hair: Nikki Andrew | Bride's Outfit: Mori Lee purchased from Tilly Annas | Bridesmaids Dresses: ASOS
Save
Save
Save
Save
Save