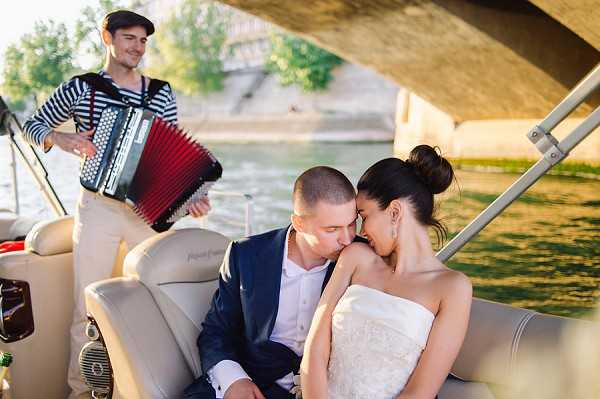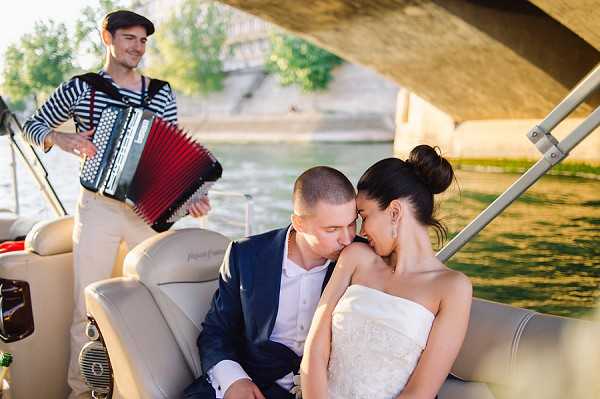 We're back in Paris today for a very romantic spring elopement. Our bride and groom came all the way from Ukraine to Paris to say I do in the city of love. They were allured by the city's obvious beauty!
The day began in a beautiful traditional Paris apartment where our gorgeous bride Rita enjoyed a short boudoir shoot with photographer Alina Kolot. We just love these few images and feel they are the perfect representation of feminine beauty!
Then our bride and groom said I do in front of the iconic Eiffel Tower followed by a photo shoot around many pretty spots in Paris (what a perfect way to celebrate and create memories to last a lifetime!). After their romantic couple portraits in the city their next stop: the river… We love the idea of a private boat ride for two including traditional live music, macarons and champagne, what a way to celebrate love, don't you agree?
Have you considered eloping to Paris? Then stay tuned because this romantic Spring elopement is not to be missed. We will now pass you over to So Special Events who will be walking us through todays sweet elopement…

"This beautiful Ukrainian couple decided to say "I love you" in one of the most romantic cities in the world, Paris. As they later said to me, it was a rather spontaneous decision, as they have never been here before. As it is the case for so many of couples all around the world, they choose Paris because of it's elegance and romantic allure."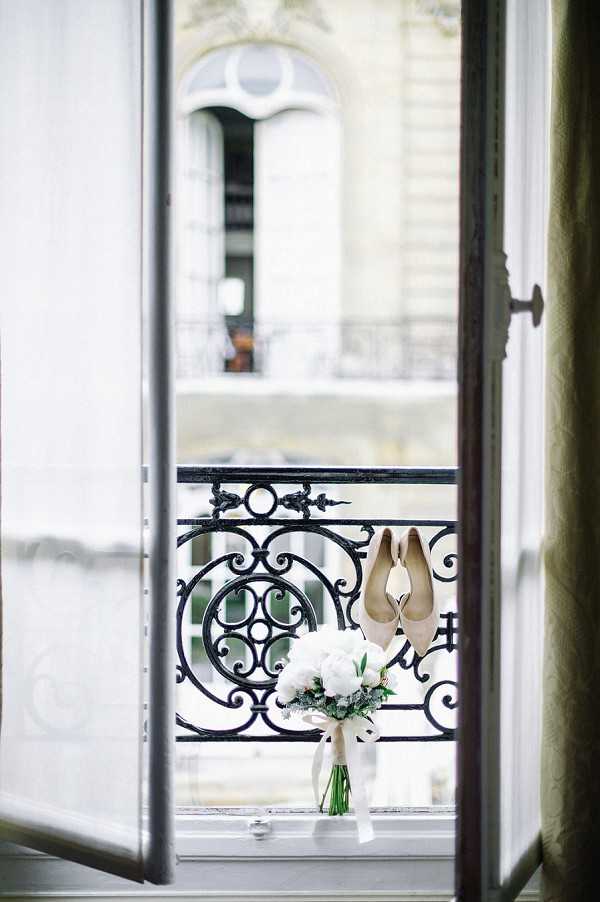 "Their elopement ceremony took place in late April. It was a beautiful sunny day (rather chilly for the season, I need to admit). Rita and Vadim wanted their ceremony to take place somewhere where they could enjoy the view on the Eiffel Tower, this is why I offered to organise it at Bir Hakeim bridge. Unlike Trocadero square, it's never crowded and offers a gorgeous view. If you plan to have your ceremony during the day time, you should definitely consider this place!"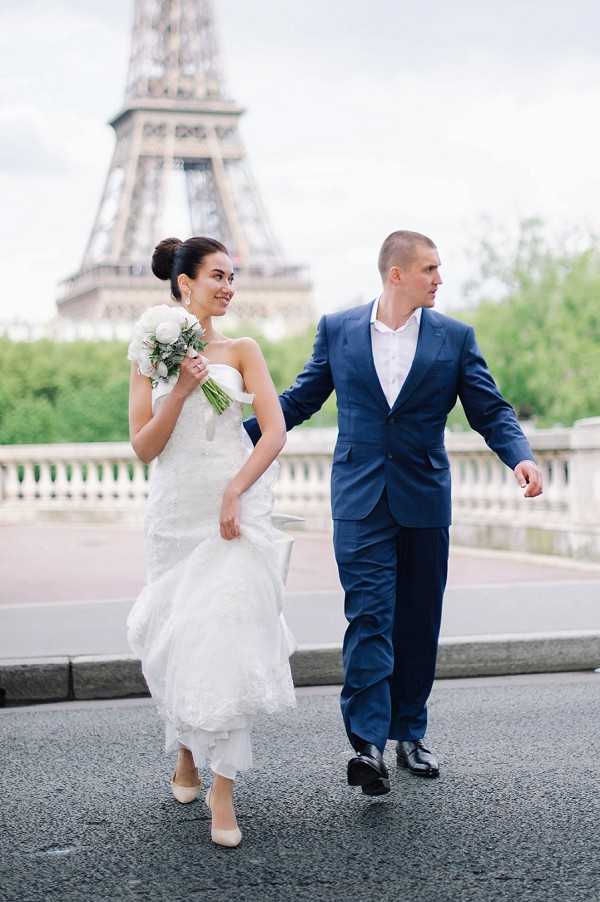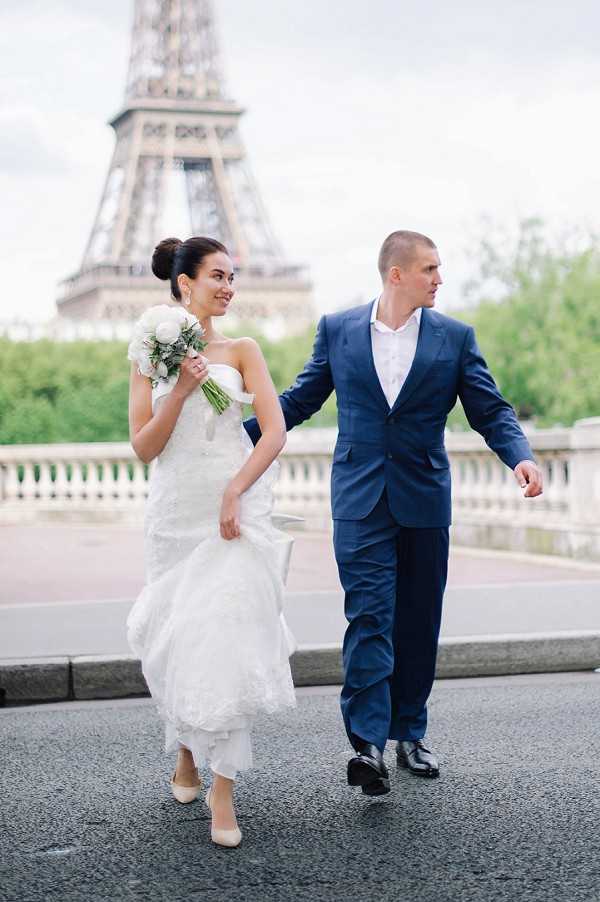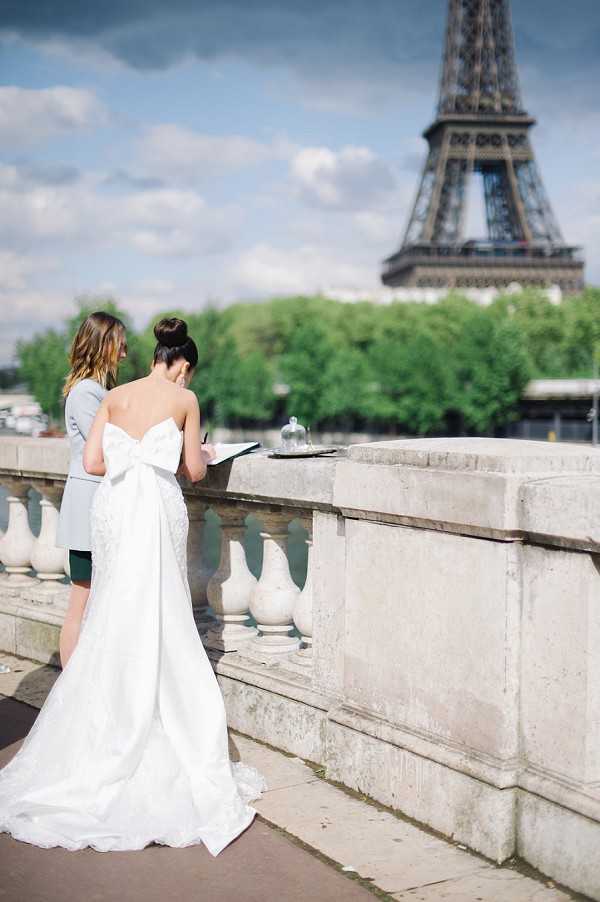 "Whilst Rita & Vadim have been enjoying their photo session with their photographer, I was busy preparing a traditional french "apero" on a private boat. Champagne and red wine, a selection of french cheeses and charcuteries and of course, macarons and strawberries… Because you can't say you have been in Paris if you didn't have a meal like that!"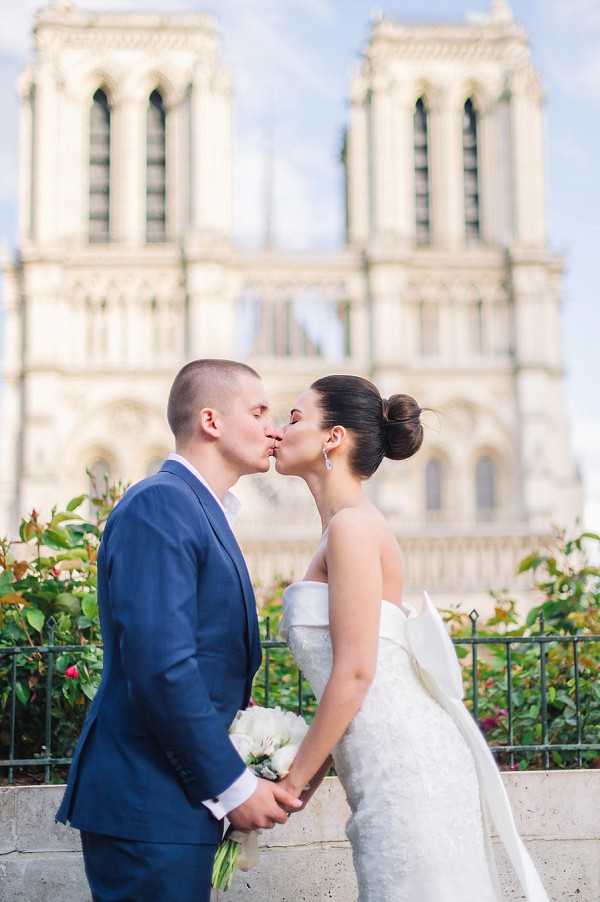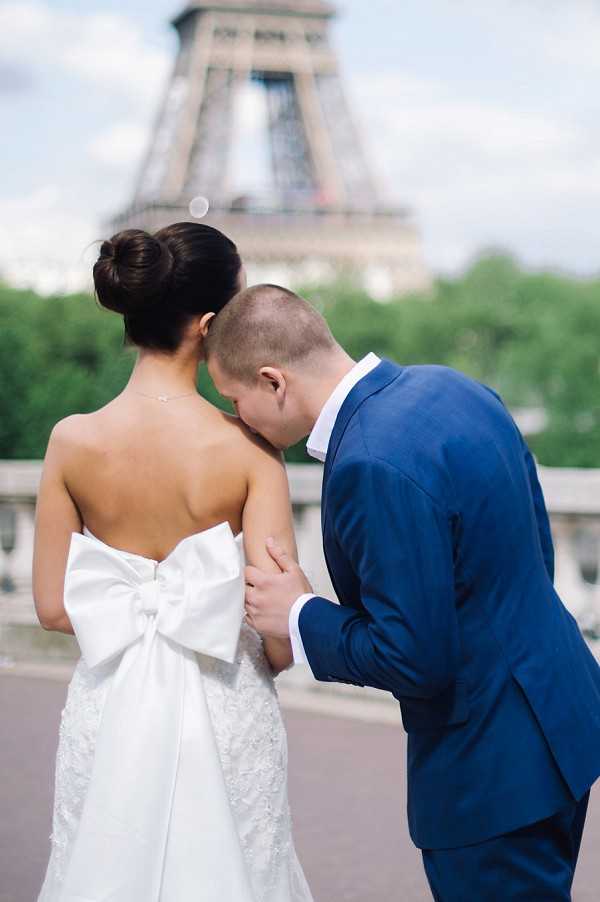 "To make their journey even more romantic, it has been agreed that they will have live music on the boat. And what says live music in Paris, more than an accordion. I LOVED Rita's face when she was walking through to the boat and when she first heard Christophe (our accordionist) playing traditional French melodies for them. Their cruise lasted 1h30, just enough to cross Paris from Notre Dame de Paris to Eiffel Tower and back."
Congratulations Rita and Vadim from everyone here at French Wedding Style!
For even more Paris romance click here.
Romantic Spring Elopement Ukraine To Paris Snapshot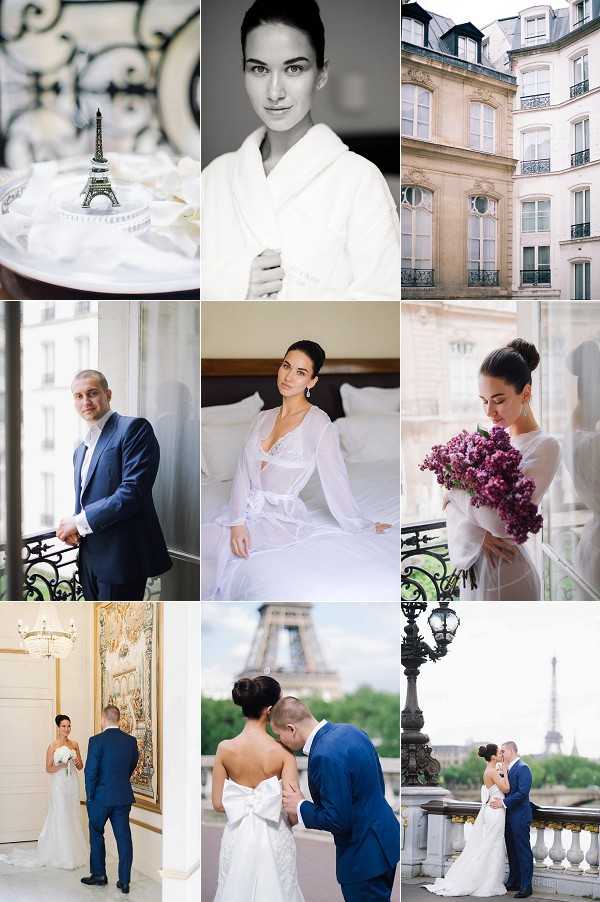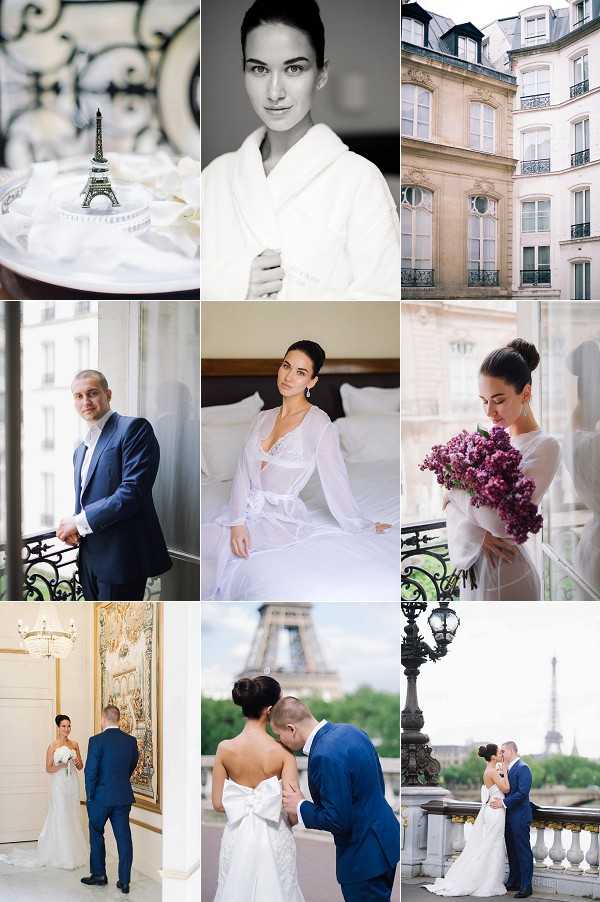 Wedding Vendors
Photographer: Alina Kolot | Planner: So Special Events | Hair and Make Up: Tatiana Zinchuk | Florist: La Plume Fleur | Celebrant: So Special Events
Save
Save
Save