Hello Gorgeous, fancy a Picnic in Paris today? Now wouldn't that be dreamy! I've often dreamt of an anniversary shoot in Paris, I'd actually imagined it for our 1st year wedding anniversary but I'll happily settle for a 5 year celebration there instead because Paris is always a good idea as Audrey Hepburn perfectly put it.
Today we are heading to Ile Saint Louis for a Romantic Picnic by the river by the fabulous FWS member Picnics in Paris. I love the simplicity of this styled shoot which is perfect if your planning your wedding, elopement or like me an anniversary shoot.
Event planners WeddingLight will be walking us through this romantic Paris elopement…
"Ever since our first styled shoot that we did this past summer, we have been itching to do another. After discussing everything with Olivier Lalin of WeddingLight Photography, our fabulous in-house photographer, we were able to put everything into motion. We both felt it was important to show couples that it does not take a lot to create something beautiful and special. It does not matter if you have decided on the spot to elope or have taken the time to plan your day months in advance. There is something so very magical about Paris that takes over, it just simply evokes romance wherever you turn. Match that with an outstanding team of English-speaking vendors and you have something quite stunning to say the least!"
"The day began with hair and makeup by the very talented, James of JMS by James. He not only works the fashion weeks of Paris, Milan and New York, but for luxury brands such as Saint Laurent and Louis Vuitton, and even with superstar celebrities like Kendall Jenner and Olivia Palermo to name a few. Someone with that amount of experience is a great asset to have on your big day as a bride and that is exactly how we felt when we contacted him."
"Innovative jeweler Didier Guillemain supplied the beautiful rings for the shoot. Mathieu's gold band is from an elegant collection titled "Yi-King," which was influenced by one of the oldest books in China that offers men and women a timeless key to access the mystery of his or her own destiny. As such, each "Yi-King" piece expresses the strength and refinement of the owner."
"Hana also wore the Kalisee ring in 18K white gold and platinum with a round-cut .6 carat diamond framed by a dozen .7 carat diamonds designed by Anne Defromont. Can you say, "oo-la-la?!""
"In addition, Guillemain also lent us an extremely special and unique piece called Le collier incandescent, which translated means "the glowing necklace." As a tribute to women and diamonds, he created a modern white gold necklace with 11 carat diamonds that includes 1.6 carat diamonds at the base, which Hana gracefully wears throughout the shoot."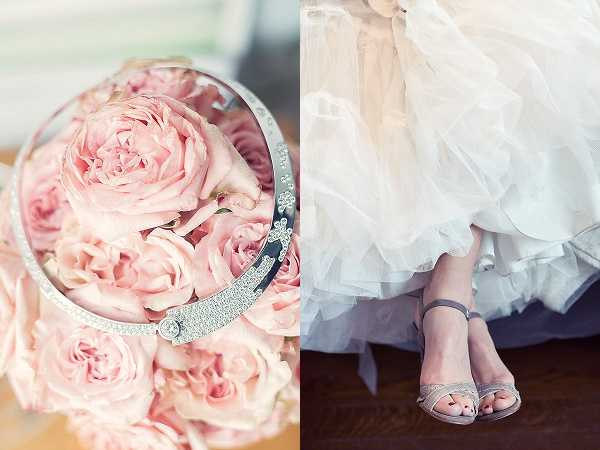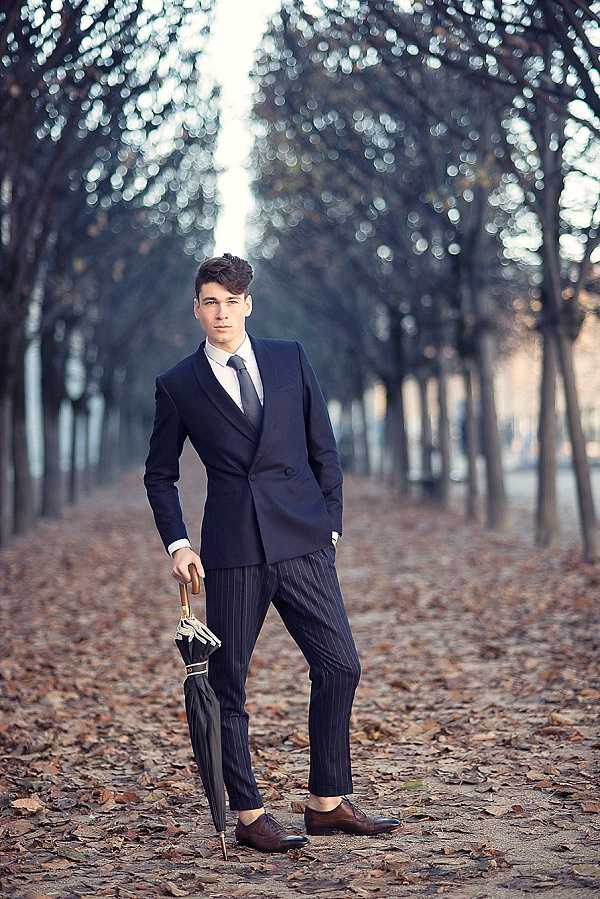 "At the very tip rests a beautiful lone oak tree and an antique streetlight post. With views of the city's incredible architecture, beautiful bridges, the subtle autumn sky and the amber colored leaves scattered all around, it could not have been a more ideal spot. Chef Justin Kent of Picnics Paris was kind enough to provide us with his perfect picnic set up and a few yummy treats and champagne to help create the intimate picnic scene for our young lovers."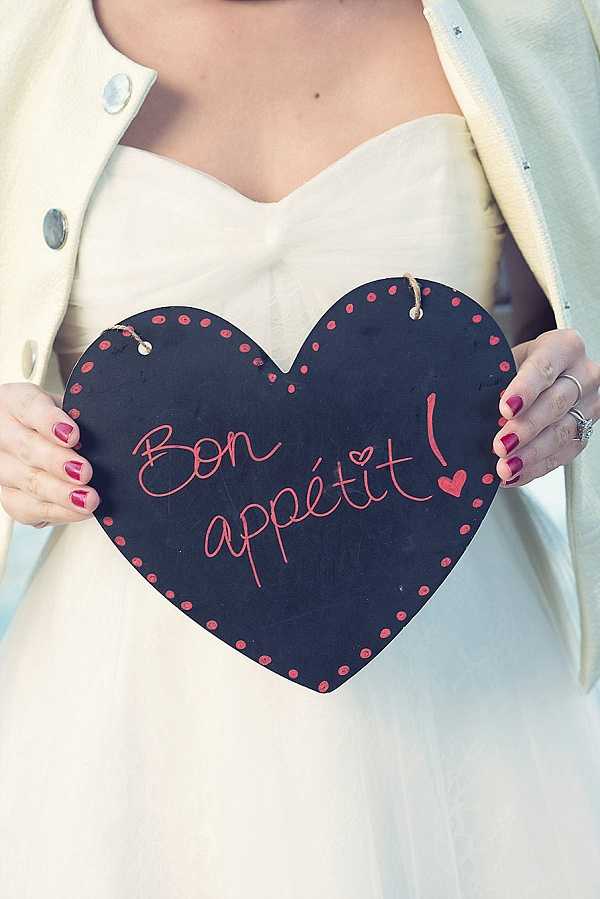 "We were thrilled with his participation because there is something so romantic about a picnic in Paris. Kent began working at the Michelin-star restaurant, L'Arpege and then went on to the Agape Substance and Restaurant Verjus, so he certainly knows his way around a kitchen!"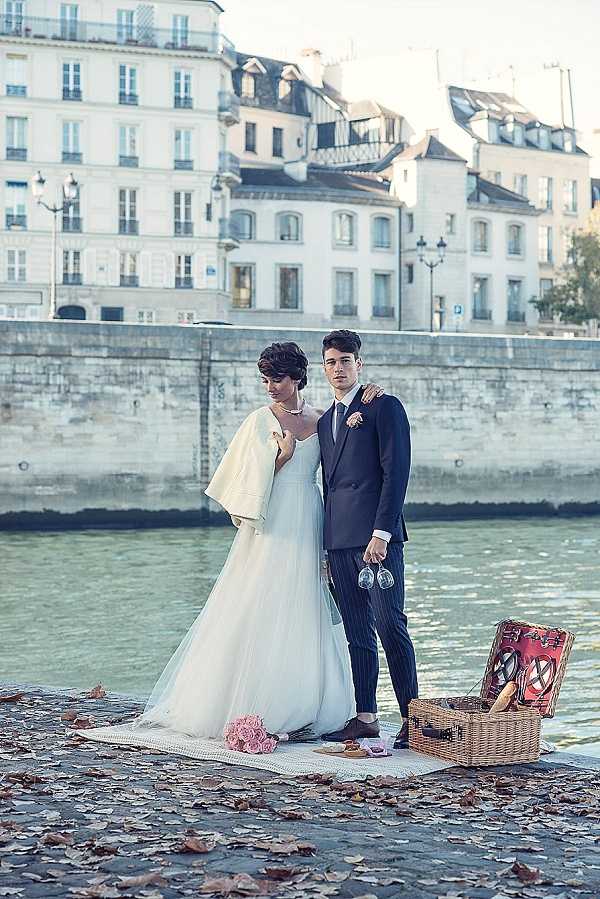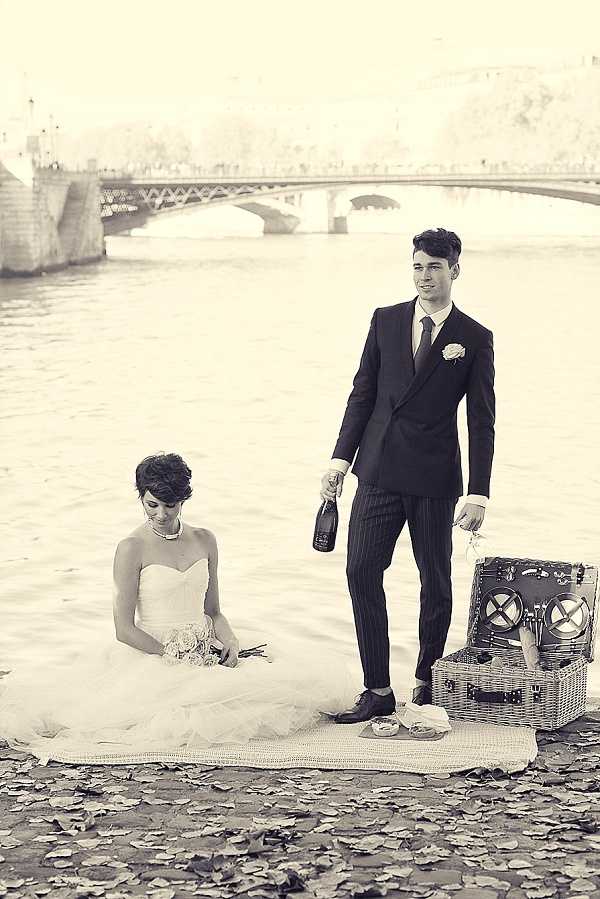 "We teamed up with Axelle of Ma Bonne Amie for Hana's complete wedding day ensemble. She runs a wonderful business that lends couture and luxury brand evening gowns and cocktail dresses for special occasions. This summer, she recently added wedding gowns to her already exquisite collection. Axelle has a fabulous selection of wedding gowns and the pieces vary depending on the style you are wanting. We ultimately fell head over heels for an exquisite Monique L'hullier gown."
"Edith of Une Fleur en Liberte provided Hana with delicate long-stemmed powder pink roses that were hand-tied with ribbon. We wanted to keep things uncomplicated, but, of course, beautiful, and her bouquet showed just that!"
"After the picnic scene was photographed, Olivier took the attractive couple on a photo tour around the French capital. Wanting to stick to some of the more classic elements of Paris, he included the incredibly tailored tree-lined elegance of the Palais Royal and its delightful garden, the charming cafés that the city is so known for and the dreamy cobblestone streets that remind you of another time."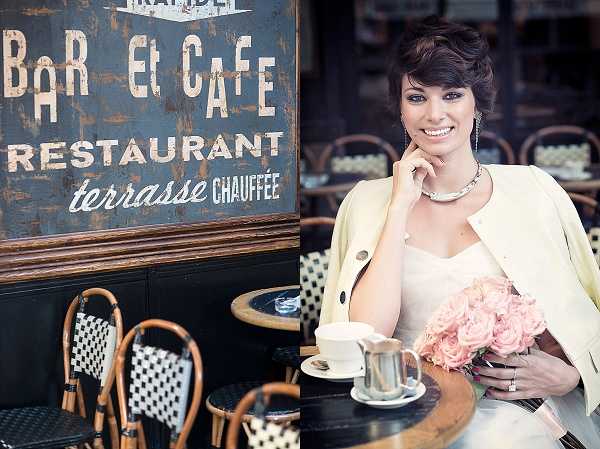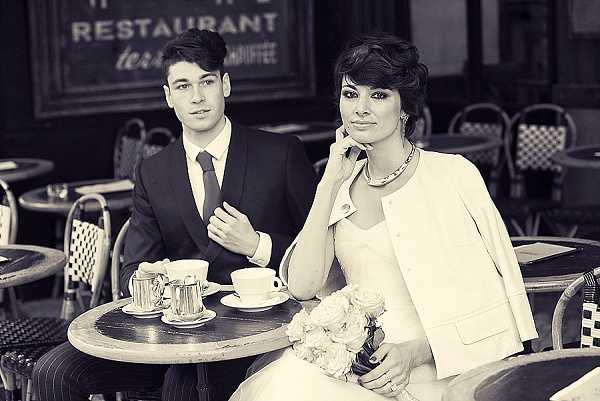 "As for Mathieu, our male model, we were lucky enough to have the creative talents of Faubourg Saint Sulpice to take on his wedding day attire. We loved that they offer one-of-kind custom suits that provide men with very dapper and dashing looks that you do not see all the time. Working with Arthur and his stylist, Joséphine, was a dream, too. They provided us with a few choices and we opted for a rich navy blue number that included a tailored jacket, matching tie, slim cut pinstripe trousers and caramel-coloured shoes."
"To finish the shoot, Olivier fell in love with a very stylish hotel in the 9th arrondissement, called Hotel Providence. Their chic rooms provided a splendid background for the intimate boudoir scenes. Dressed in a custom designed Max Chaoul piece with a lovely feathered bolero to match, Hana finished the shoot with a few beautiful sensual shots."
I hope our trip to Paris brightened up your Tuesday as much as it did mine! For more gorgeous inspiration click here.
With love
Christina x
Romantic Picnic in Paris Snapshot
Wedding Vendors
Photography: Olivier Lalin of WeddingLight Photography | Picnic: Picnics in Paris | Grooms Suit: Custom Made Faubourg Saint Sulpice | Flowers: Une Fleur en Liberte | Hair and Makeup: JMS by James | Hotel: Providence Hotel | Event Planner: WeddingLight Events | Bolero & pancho: Max Chaoul Couture | Jewelry: Didier Guillemain Paris | Dress: Monique Lhuillier Gown | Brides Wedding Ring: Anne Defromont